We use affiliate links. If you buy something through the links on this page, we may earn a commission at no cost to you. Learn more.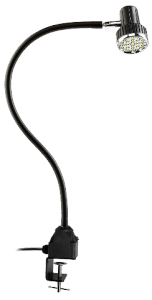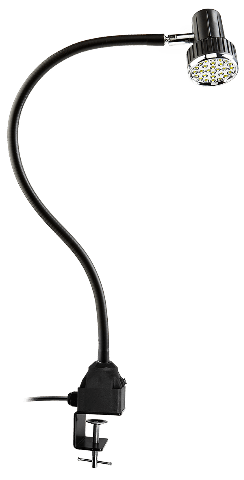 Need a task light for your desk or workspace but want something that runs cool?  The Reliable Überlight 9000C SMD LED Task Light is something you should consider.  Let's shine some light on this one.
The Überlight 9000C uses 28 SMD-LEDs (surface mount and light emitting diodes) to produce up to 500 lumens of brilliant white light you can point just about anywhere.
Head diameter: 7.2 cm
Neck length: 66 cm
Color temperature: 5700 – 6500K (Kelvin)
Lumens: 200 – 500 lm
Power consumption: 2 – 5W
Hours of use: Up to 60,000 hours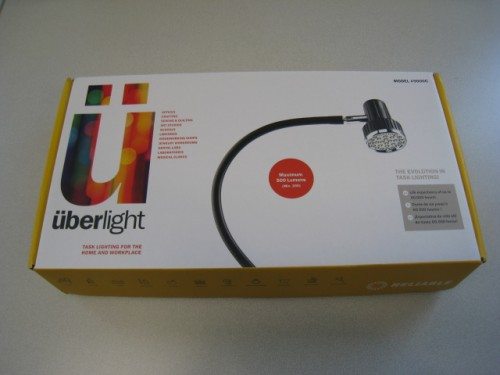 Inside the box: No fancy packaging.  Just the lamp and a manual.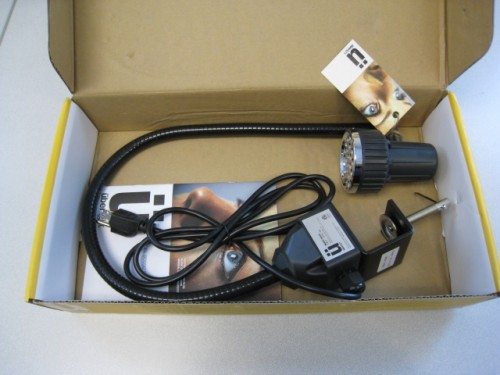 Oh, there's not a lot in the manual.  This is it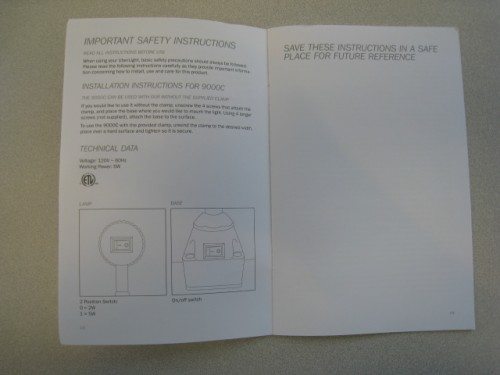 Closeup of the lamp base.  Made in China.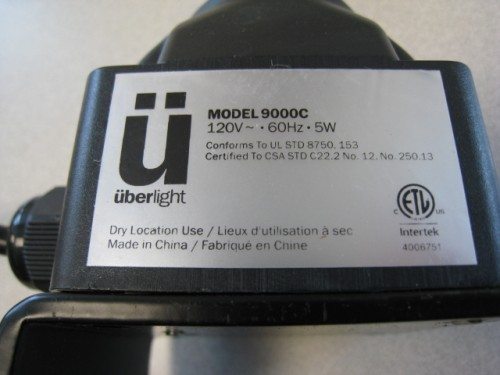 The website says the clamp opens 4.5cm.  I measured just under two inches.
The lamp head looks a bit like a shower fixture, doesn't it?  The recessed LEDs are intentional:  This reduces glare when looking at it from the side.  Very clever.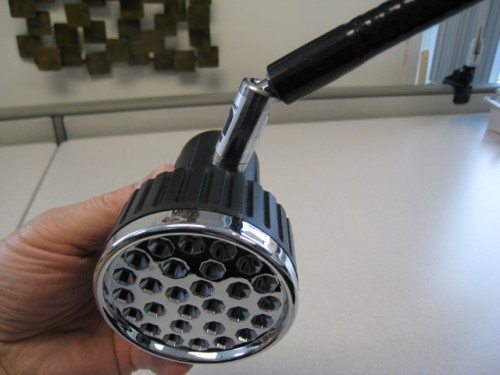 You can point the lamp in just about every direction.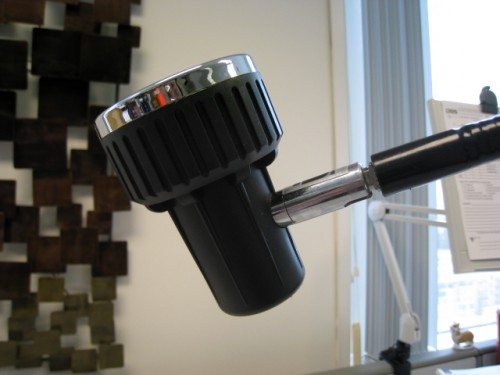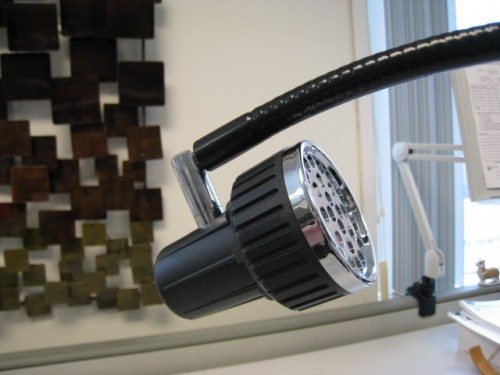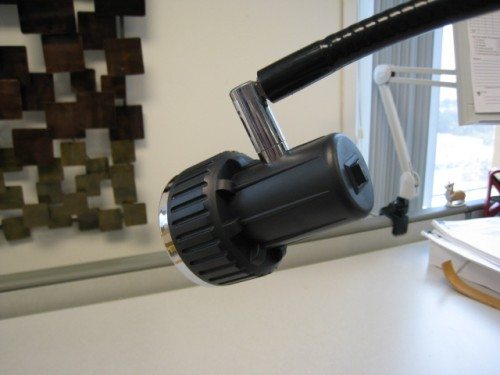 On the top of the lamp you'll find a confusing power switch.  This actually selects the brightness from 200 lumens to 500 lumens.  I kind of wish they made it look different than the power switch on the base.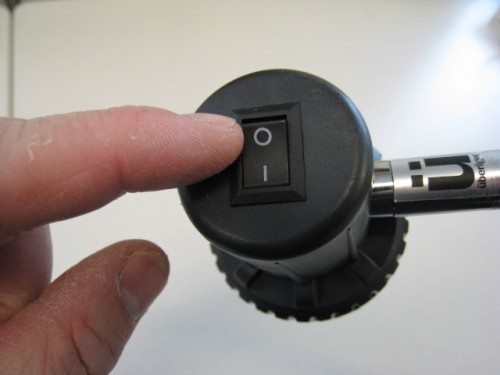 And, here's the power switch which looks exactly like the brightness switch.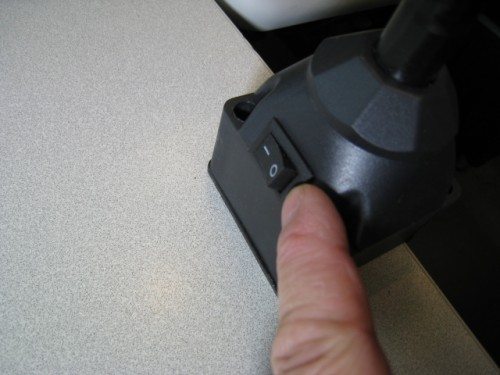 There no good way to write a review of a lamp except to take some comparison photos.  So, here's a few test shots of my messy desk.  I totally did not clean it up for the purposes of this review!
All photos taken with my camera on manual settings at night (no outside sun).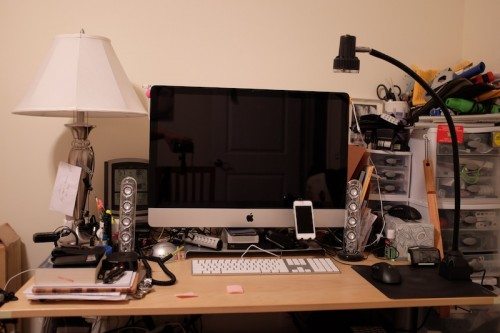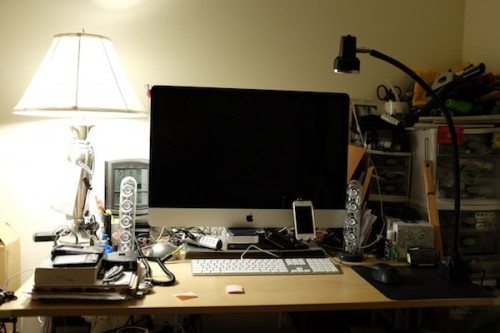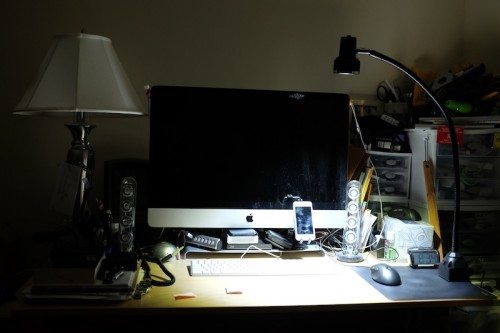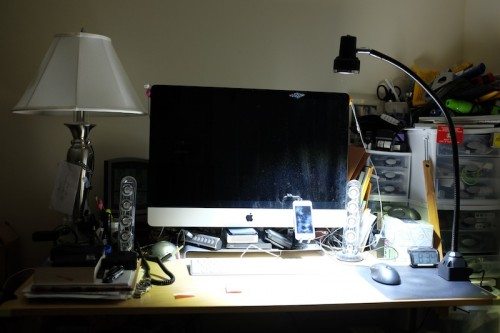 I noticed that the Überlight 9000C produces a flood-like lamp with no "hotspot".  The brightness kind of fades around the edges.  There are also none of the multiple shadows you'll see in other LED lamps, even though there are many, many tiny LEDs in the Überlight 9000C.  It also never, ever got hot to the touch – just slightly warm, like talking on a cell phone for a short call.  Definitely safe around kids and pets.
The "whiter" color temperature is definitely noticeable when compared to my other room lighting.  If you're a fan of "warmer" color temperatures (such as from a traditional incandescent), the Überlight 9000C may not be for you.  However, it's flexibility and incredibly cool running temperatures make it a winner for me, and it has earned a spot on my desk for those times I need good light for close-up detail work or repairs.

Product Information
Price:
$99.95
Manufacturer:
Reliable
Requirements:

110VAC and a desk no greater than 4.5cm thick.

Pros:

Switchable 200-500 lumens
No glare from the sides
Very flexible
Little to no heat
Sturdy metal base

Cons:

Color temperature is higher than you'd expect from a regular incandescent bulb