We use affiliate links. If you buy something through the links on this page, we may earn a commission at no cost to you. Learn more.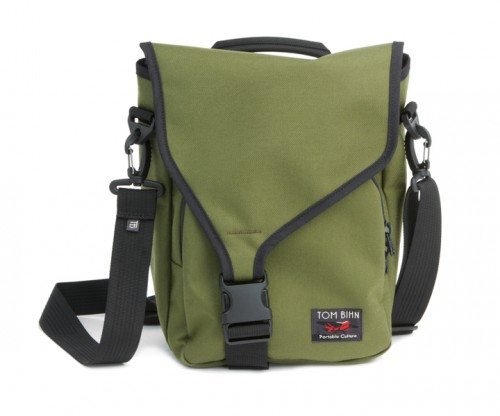 Back in 2010, I reviewed my first Tom Bihn Ristretto for iPad bag.  It was fantastic.  I liked it because you could carry your tablet computing device and a handful of other things, without a bulky bag.  I expected the Ristretto for iPad to last a long time.  I certainly didn't expect what happened next.  We'll be taking a look at a new version of the Ristretto for iPad today, too.
About a year and a half after I wrote my initial review, I was struck by a car while crossing a busy San Francisco street.  I was tossed into the intersection, lost consciousness for a while, and woke up bruised and bleeding.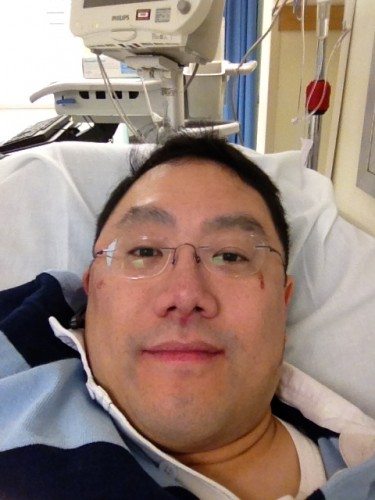 I had my Tom Bihn Ristretto for iPad with me that day.  Amazingly, the bag held up perfectly.  Just a few tiny dot-sized nicks where the fabric seemed slightly melty-looking. I'm guessing it was from the friction of the impact.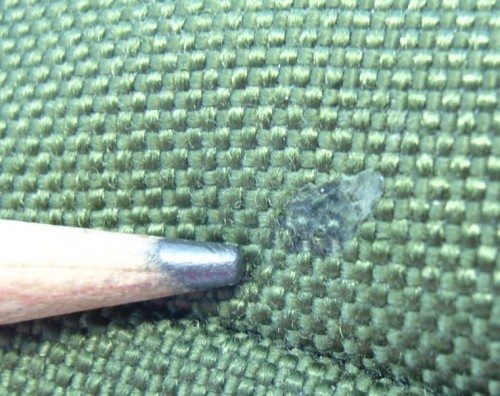 So the bag held up with flying colors.  But what about the contents?  Due to the Ristretto's flap design, some of the random contents in the front, non-zippered pouch came loose onto the asphalt.  The tablet I had at the time, a Motorola Xoom, was completely unharmed.  Not a scratch, not a crack.
Not long after that, I ditched the Xoom and kept the Ristretto, in case I ever got another iPad.  I recently picked up the latest iPad (Lightning connector), so the Ristretto and I were once again reunited.  Then, another bag came calling to me…
Enter the latest version of the Tom Bihn Ristretto for iPad.  Let's take a look at the lastest specs:
Materials
Exterior of U.S. made, 1050 denier high tenacity ballistic nylon
Lined with 200 denier Japanese Dyneema®/nylon ultralight ripstop fabric
Padded compartment: 0.25″ / 6 mm thick foam padding laminated between black 4-ply Taslan and brushed tricot
#8 YKK Aquaguard® water-repellent zipper
PORON® foam padded handle
Construction
Made in USA in Tom Bihn's Seattle factory
100% finished seams
Specifications
Dimensions: 12″ x 9.25″ x 4.75″ / 305 x 235 x 120 mm
Padded iPad compartment dimensions: 10.8″ x 7.6″ x .9″ / 276 x 193 x 24 mm
Weight: 1 lb 2 oz / 510 grams
Price:  $135 ($125 for Cordura Olive/Cayenne, as tested)
In this video, the folks at Tom Bihn explain the hows and whys of the new material.
[youtube http://www.youtube.com/watch?v=Zc79FpkjKTs]
Now, what's so different about this new version?  Let's take a closer look.
From a distance, they look the same.  Well, ALMOST.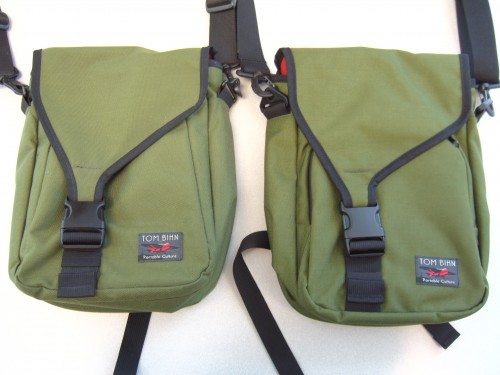 On the back we have the same diagonal slip pouch, and four attachment points for the included quick-release waist strap.  Wait a moment, does that grab handle look different to you?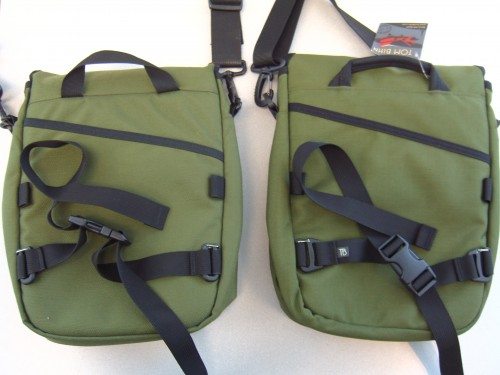 Yes, yes it is!  The original Ristretto featured a flat grab handle.  The new version has a more defined, rolled and padded handle.  The old handle tends to flop around a bit; the new handle seems to stay in one place better, making that early morning late-for-work scramble a little easier.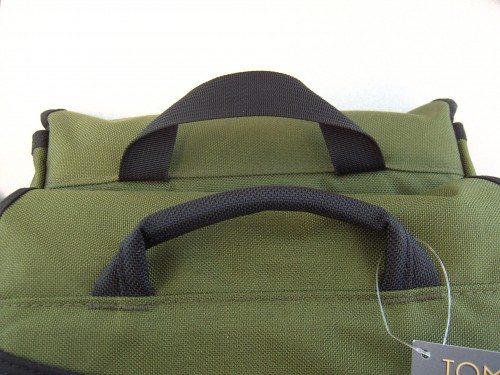 One feature I liked about the Ristretto for iPad is that you can use whatever shoulder strap you want.  Back in 2010, I bought the optional (and dreamy) Absolute Shoulder Strap ($30). You'll notice the new version has a plastic attachment point.  I found the old metal version a little squeaky when using the Absolute Shoulder Strap's metal hook.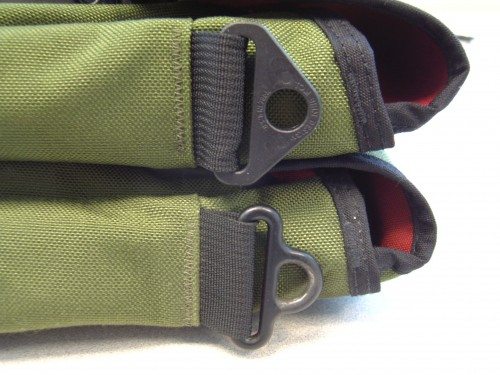 The biggest difference lies underneath the main flap.  The new version features a water-repellant zipper that keeps your smaller articles secure.  This might come in handy the next time I go flying into an intersection, which I don't intend to do.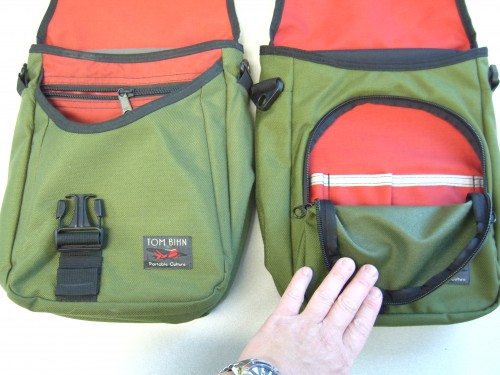 Both versions feature a handy interior pouch for pens, pencils, music players, and so on.  Notice the new version is cut deeper to help access those hard-to-reach items.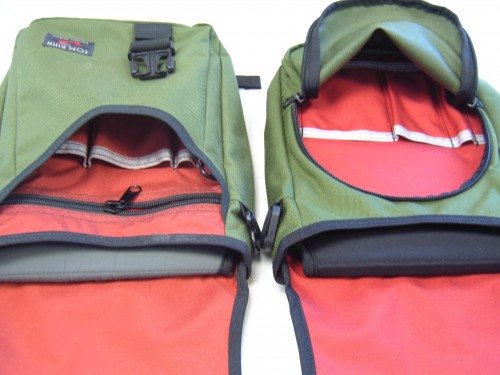 As usual, the Ristretto comes with a detachable lanyard for things like keys, thumb drives, etc.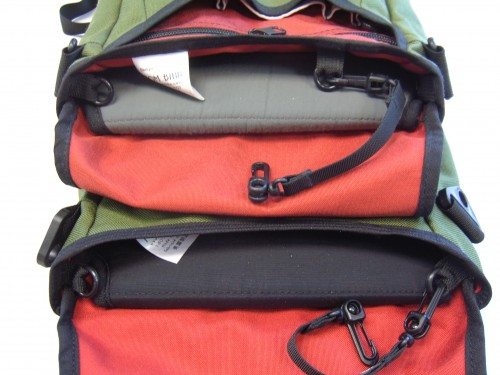 The padded pouch features a simple, padded flap.  The new version is black (right).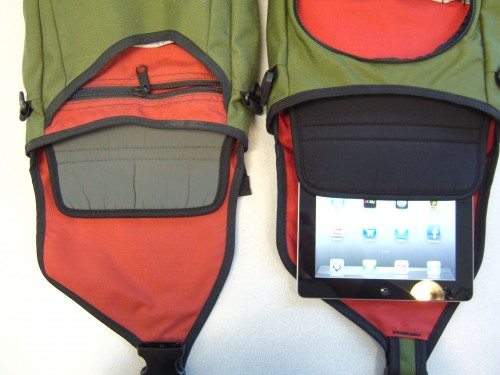 Here's an iPad snug as a bug in the Ristretto.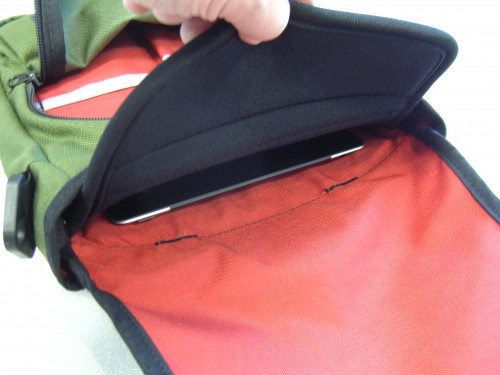 The padded compartment can also fit a coffee mug- sideways- if you had to.  Coffee not included.  I actually used the original Ristretto for iPad as a camera bag on a weeklong vacation once.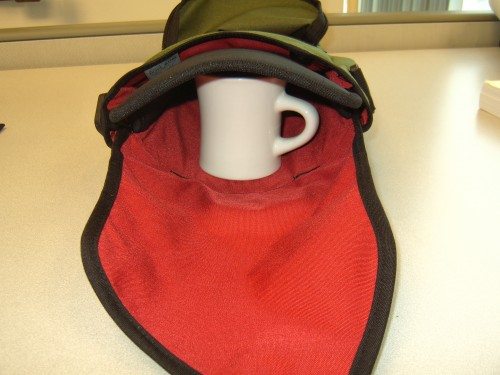 Above the padded pouch is a large compartment for your bigger items.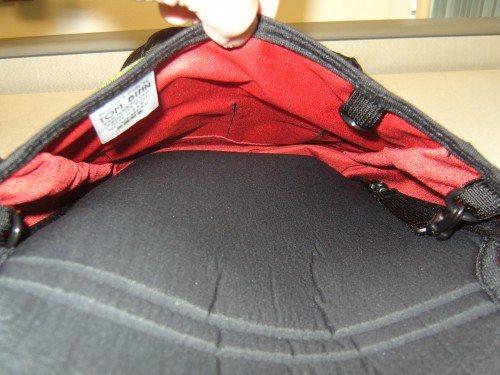 Another view of the front compartment.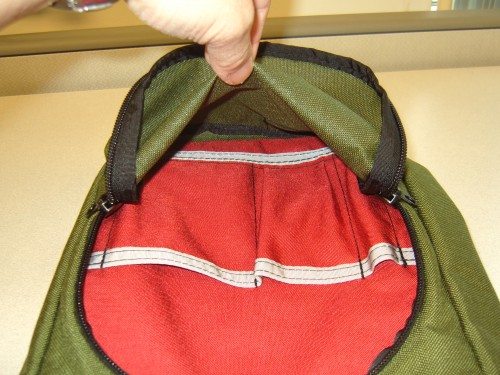 This was strange.  The two outermost skinny slots were sewn shut.  I've been told it's intentional.  They're a little hard to reach, so no big loss.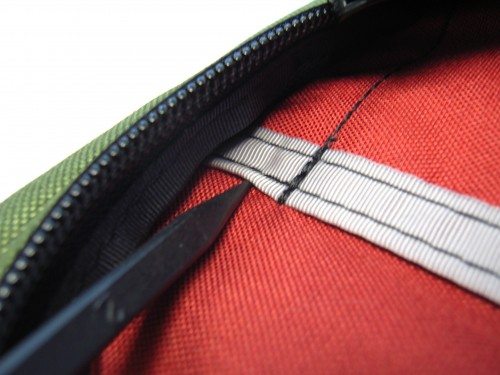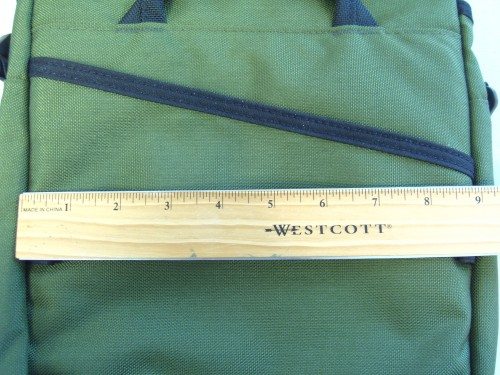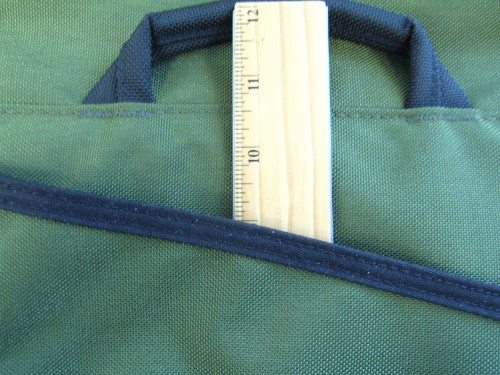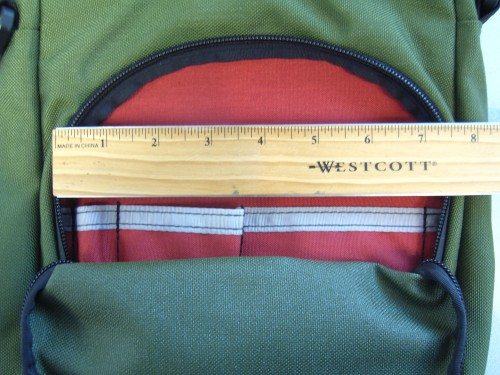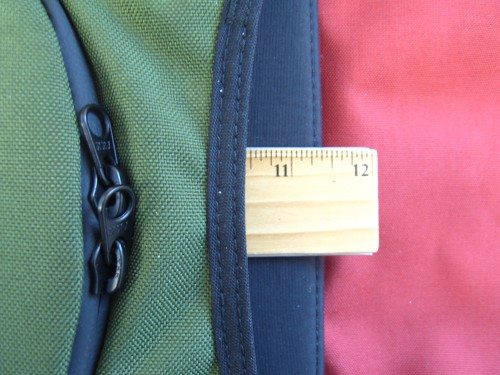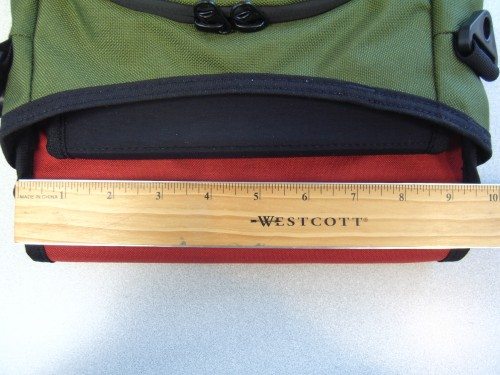 There are other "rings" inside the Ristretto that are handy for clipping accessories such as the Mesh Ballistic Organizers (sold separately, $10-$12).  These are great for keeping things tidy and within reach.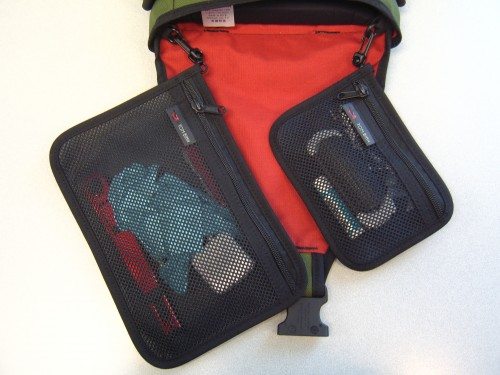 The lastest Tom Bihn Ristretto Bag for iPad is an evolutionary step in an already terrific bag.  I'm not used to the zipper for the front accessory compartment, but it's a whole lot more secure now.  I don't suggest you get hit by a car to test out the durability of Tom Bihn bags.  I've done that for you already.  You're welcome.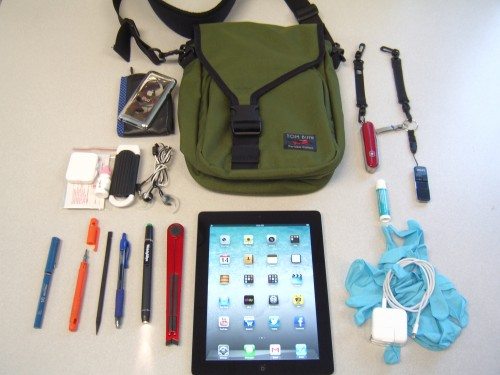 Update 01/22/15
Two years later, this is still my go-to shoulder bag. My only problem is I tend to carry too much stuff, so a backpack has proven more comfortable over the long haul.
Updates 03/15/16
I've handed this bag to my son, who carries an iPad and a Kindle on outings. The padded pouch holds both tablets with ease, with plenty of room for headphones.
Source: The sample for this review was provided by Tom Bihn. Visit their site for more info.

Product Information
Price:
$135 ($125 for the Olive/Cayenne Cordura, as shown)
Manufacturer:
Tom Bihn
Pros:

Durable, practical, and good looking
Did I mention durable?
New zippered accessory compartment adds a layer of security
Redesigned grab handle doesn't flop around as much

Cons:

Still over $100, but worth it.