We use affiliate links. If you buy something through the links on this page, we may earn a commission at no cost to you. Learn more.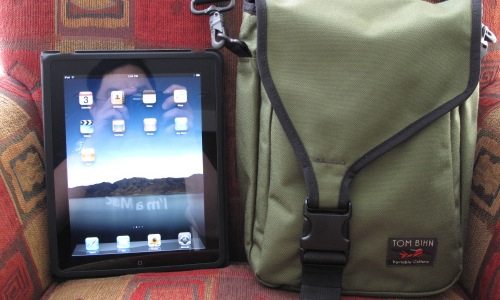 So you just bought an iPad.  What do you carry it in?  Thinner than most netbooks, much smaller than most laptops, you are no longer confined to gi-nor-mous bags if you want to carry just the basics.
When the iPad was announced, I immediately set out to find a suitable bag.  As it turns out, the folks at Tom Bihn have a bag that carries the iPad, a few accessories, and that's it.  Sometimes, that's a good thing!
The Ristretto for iPad/Netbooks is a smaller variant of the regular Ristretto.  Let's take a look at the specs.
Built-in padded compartment sized specifically for iPad, Netbooks and Kindle DX
Padded iPad/Netbook compartment measures: 10.86″ x 7.59″ x .98″ / 276 x 193 x 25mm
Padded compartment made of .25″ (8mm) open-cell foam laminated with durable 4 Ply Taslan / interior of super-soft brushed nylon protects from all sides
Choose from three shoulder straps (Standard, TerraGrip, Absolute, that attach to snaphooks via d-rings
Overall measurements: 12 x 9.25 x 4.75 / 305 x 235 x 120mm  Exterior of 1000 denier Cordura®
Lined with 500 denier Cordura®
Weight: 11 oz.
Made in the TOM BIHN Factory in Seattle, Washington, U.S.A.
I chose the Olive / Cayenne color scheme and the Absolute shoulder strap for an additional $20, which gives you a more padded strap.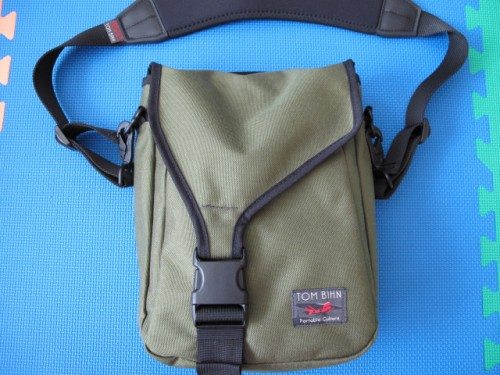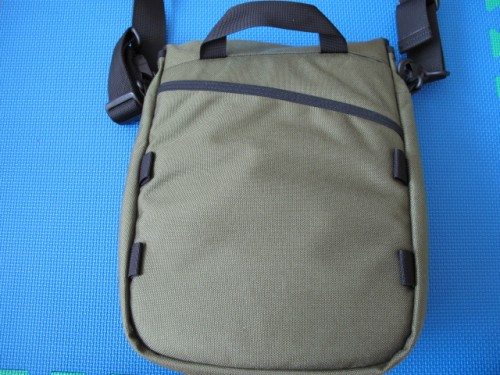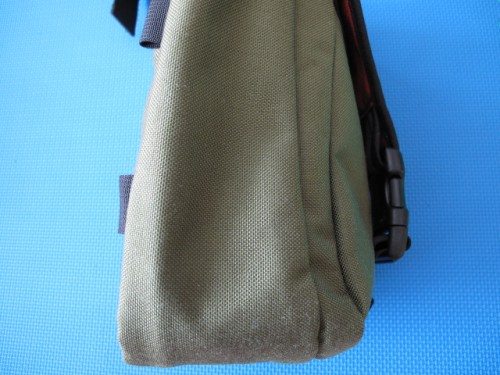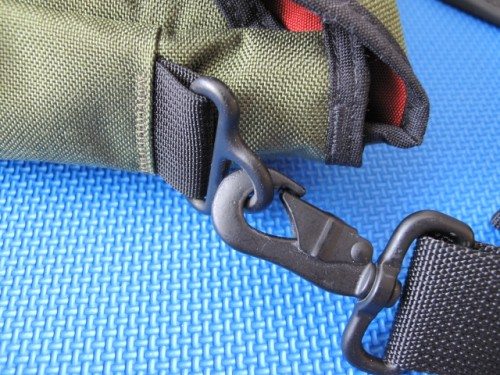 I wasn't sure about the color scheme until I opened the flap and was greeted with a brilliant, chili-pepper "cayenne" red!  I love it.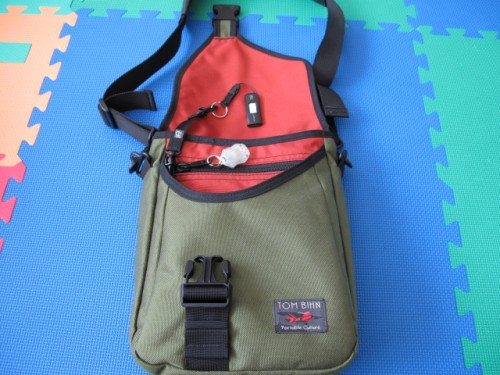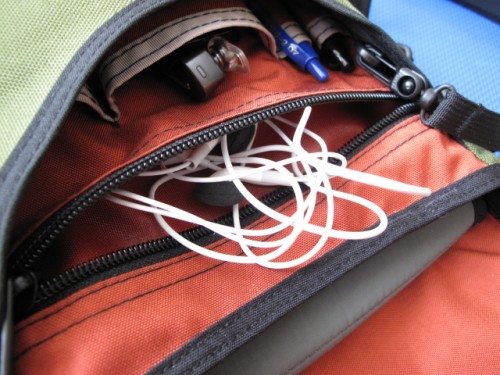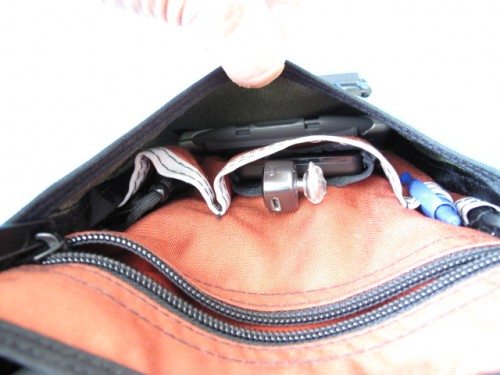 The main compartment contains a permanent padded area with a flap.  What isn't obvious is that the flap has no velcro, no magnets, no snaps, nothing.  It simply folds over the top of your device.  Quick and silent.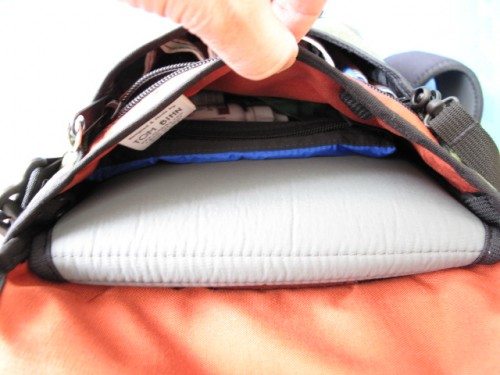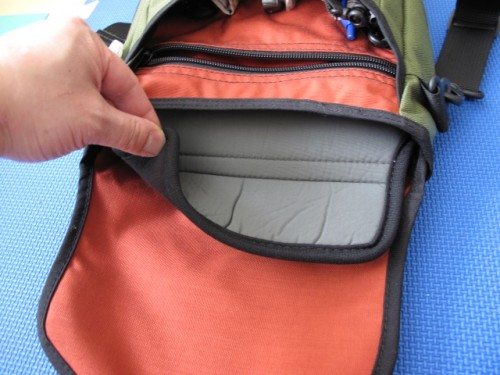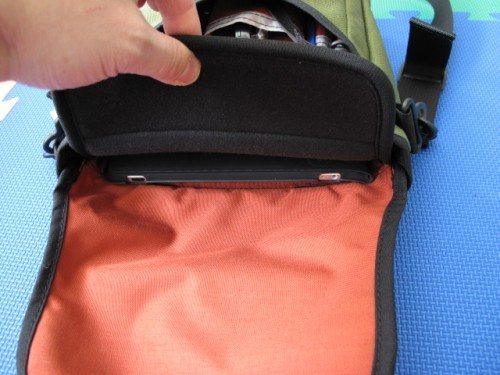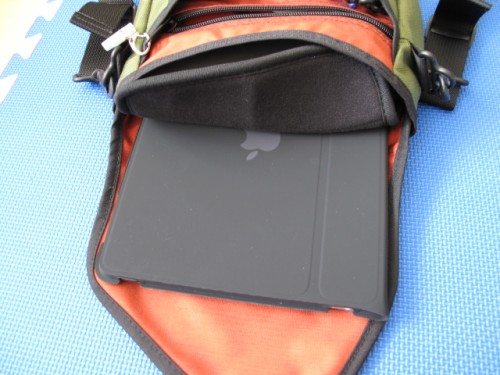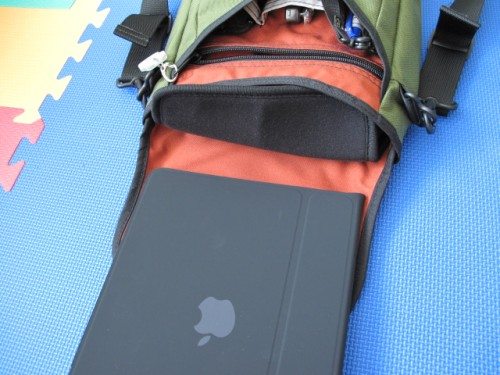 You may be wondering why I've got the iPad inside the Apple case.  Well, the iPad plus case fits the Ristretto just fine.  I imagine it would fit in the bag with other aftermarket cases as well as long as they're not too bulky.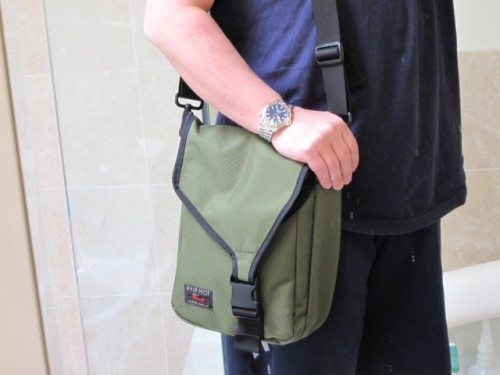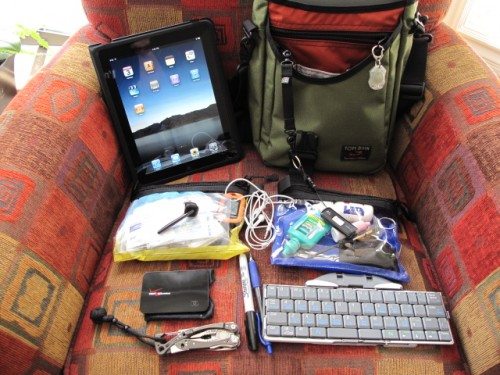 The Tom Bihn Ristretto for iPad/Netbooks holds just what I need:  iPad, keychain flashlight, USB flash drive, zippered pouch with basic first aid supplies, second pouch with various loose items (eye drops, screwdrivers), Verizon MiFi 2200 EVDO device, Bluetooth headset, Leatherman, two pens, headphones, and a ThinkOutside fold-up bluetooth keyboard (which works with the iPad).  $110 isn't cheap, but the built-in sleeve makes it worthwhile for me.
Addendum:
After a few requests, I tried slipping in the Apple Bluetooth Keyboard.  It fits!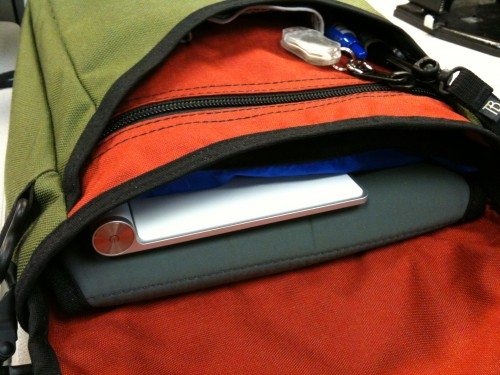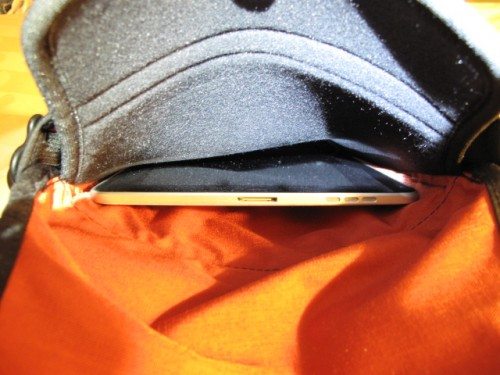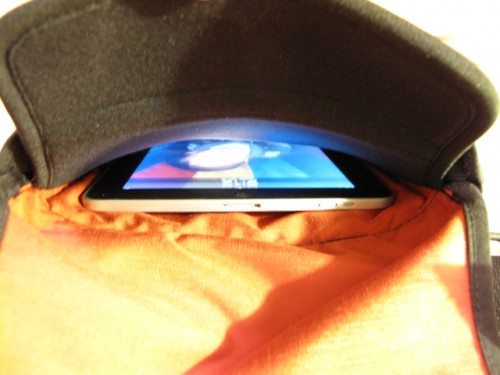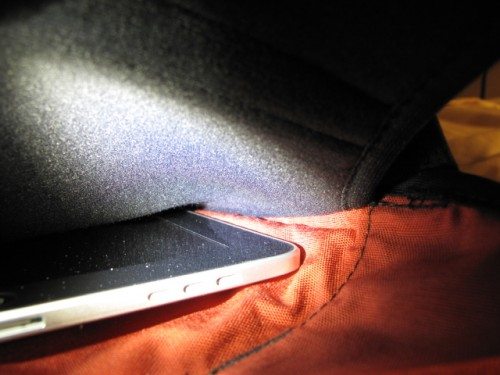 Product Information
| | |
| --- | --- |
| Price: | $110 (strap as shown add $20) |
| Manufacturer: | Tom Bihn |
| Pros: | Very well built vertical-style bag with built-in padding for the iPad or other netbooks. |
| Cons: | |