We use affiliate links. If you buy something through the links on this page, we may earn a commission at no cost to you. Learn more.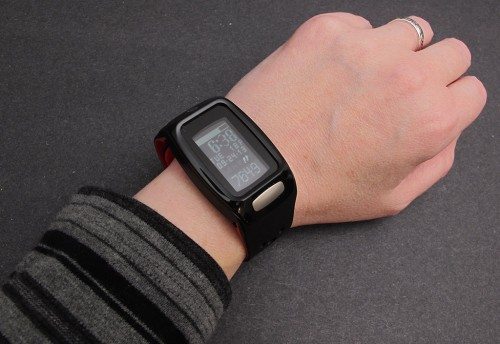 I had a strange feeling of déjà vu when I pulled the SYNC Burn Fitness Band activity tracker out of its packaging a few days ago. I quickly realized it was almost an exact replica of the Smart Health LifeTrak Core C200 activity tracker that I reviewed back in June. Are they exactly the same only different? 😉 Let's find out.
Note: Images can be clicked to view a larger size.
I came to learn that the SYNC Burn Fitness Band is made by the EB Sport Group who markets their products under various other names. Although I couldn't find anyplace that links Smart Health and the EB Sport Group, they are obviously the same watch right down to the band style, buttons, display and 1yr battery life.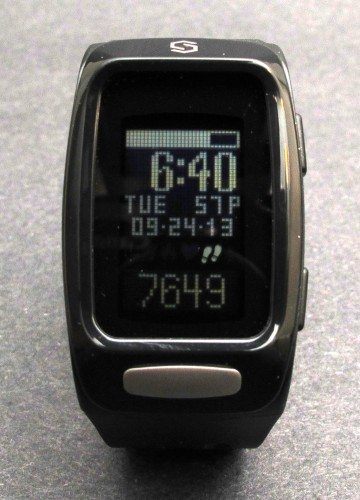 The SYNC Burn Fitness Band features a reversed LCD display, with activity screens that you can toggle through to view your total steps for the day, distance and calories burned.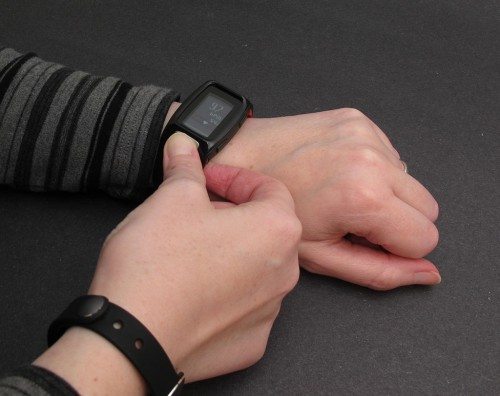 Calories burned are calculated using your personal data info: gender, age, weight and height, along with your heart rate. The SYNC Burn can calculate your heart rate without requiring a chest strap or any other accessories. All you have to do is press and hold your thumb or finger on the center button for a few seconds while the watch is on your wrist. An ECG accurate heart rate is recorded and then used to figure the calories burned for the activities you've done throughout the day. According to the instructions, the more you record your heart rate, the better the watch will be at calculating the calories burn rate. Especially during workouts.
Is there anything different about the SYNC Burn Fitness Band verses the Smart Health LifeTrak Core C200 activity tracker? Yes, one thing. The SYNC Burn has built in Bluetooth that allows you to sync your activity data to an iOS device using an application called MapMyFitness. As of this writing, the Android version of this app is not compatible with this watch – which is disappointing.
Syncing isn't automatic, you have to initiate it using the lower side button on the watch and also in the app. It's nice being able to see your activity data on a larger display and save it for future reference.
Included in the SYNC Burn packaging is a coupon for a free 6 month membership to the MapMyFitness premium features.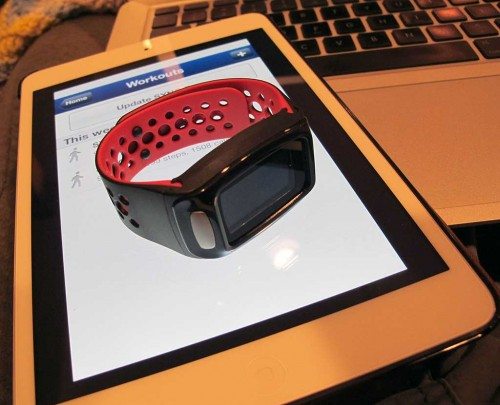 You can purchase the Smart Health LifeTrak Core C200 watch for around $59, which is $30 cheaper than the SYNC Burn, which can be found through Amazon for $89.99. Is the addition of Bluetooth syncing worth the extra money? In my opinion no. If I was going to spend $89 on an fitness band or activity tracker, I'd put a few more dollars with it and get the Withings Pulse instead. For $99.95 you get a smaller and more comfortable to wear tracker (I really hate the band on the SYNC Burn and Smart Health LifeTrak Core C200 watches), that syncs with iOS and Android, and also tracks your sleep and stairs.
The SYNC Burn Fitness Band activity tracker isn't a bad product, it works just fine. But  since it lags behind in features and comfort, it's tough to recommend it.

Product Information
Price:
$129.99
Manufacturer:
EB Sport Group
Pros:

1 year battery life
Built in heart rate monitor
Syncs wirelessly with IOS devices

Cons:

No Android syncing
Strap is hard to clasp by yourself