We use affiliate links. If you buy something through the links on this page, we may earn a commission at no cost to you. Learn more.

I am a huge advocate for using screen protection on tech-gear. I cannot remember the last time I did not use one on any of my devices, from my MacBook Air to my Suunto Elemental Terra watch.  Dorky as it sounds, when a good deal on protectors hits the Net, I buy them for friends and family who 'need' them on their smartphone, tablet, or laptop. I know how AR that sounds, but I think of it as doing a good deed for those who do not know better :D. As the story goes, XtremeGuard was having a 1-day sale on their entire line of military grade films, so I bought a handful to pass and try out.
Features:
Shield-Heal Technology helps conceal and erase existing scratches on your device and can 'heal' itself from future abuse.
60 day satisfaction guarantee to set your mind at ease when looking to buy, couple that with the XtremePrices and choosing these protectors becomes a no brainer.
Replace your bulky expensive case for an ultra-thin, highly durable full-body wrap which will provide a more sleek 'factory finished' look to your device.
XtremeGuard's protectors are not only virtually imperceptible, but they also create more grip so it's easier to hold onto your device.
XtremeGuard's massive product line-up can cover virtually any device. If you don't see what you're looking for, let XtremeGuard know.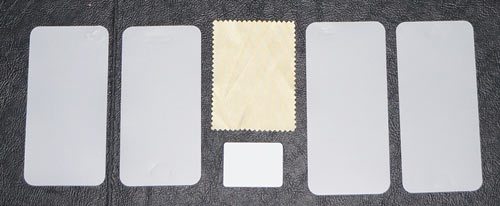 Unlike ZAGG, Crimson, or Skinomi, XtremeGuard's packaging was minimalistic to say the least. The iPhone screen protectors literally came in a plain white envelope with a tiny cleaning cloth, small pieces of cardboard, and instruction card on how to make the installation solution and procedure. The iPad full body protectors came rolled up in the white cardboard tube pictured.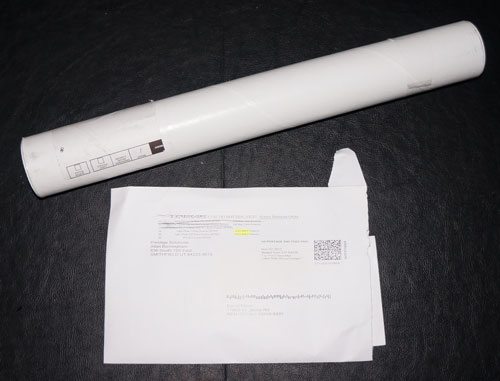 This business choice saves natural resources plus overall product and shipping costs, enabling XtremeGuard to price its films at a fraction of the cost of the competition.
Installation Procedure:
The XtremeGuard films are very similar to many of the ZAGG screen protectors I have reviewed in the past. It is very thin, extremely clear material which uses a liquid application process, and it takes a great deal of care and skill to install properly. I still receive negative commentary on my ZAGG reviews about the difficulty and hassle involved with applying them correctly. So be aware – many find it a pain and not worth the effort.
Quality:
Once installed the XtremeGuard screen protectors need approximately 24 hours to cure to the surface. During the 'curing process' the residue bubbles and liquid slowly disappear. The film is precision cut for the individual device and as soon as it is done curing, it's crystal-clear. It offers solid protection from scrapes and scuffs, but definitely not drops or impacts.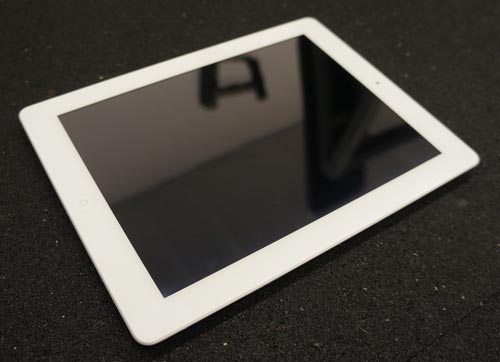 Capturing how nice a screen protector actually looks is difficult. But I try to be brutally critical of these sort of things and to be honest, the XtremeGuard looks good and fits very good. Several of the folks I purchased them for attempted to install it themselves with less than ideal results, but I have installed dozens of this type of film over the years.
Bang for the Buck: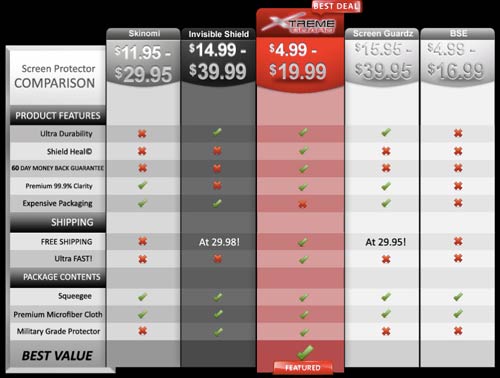 To be blunt, the only reason I purchased the XtremeGuard was price. Their 1-day sale was just to good to pass up….literally pennies on the dollar compared to other more well known, nearly identical films. Having never tried these protective film, there was some risk of wasting my money on an inferior product. Fortunately, that was not the case.
Even when XtremeGuard protectors are not on sale, they are a great overall value/bang for the buck. Other than packaging and presentation, they are nearly identical to ZAGG protectors in both their positive and potentially negative (installation) aspects. I have been very pleased with the results on those XtremeGuard films I have personally installed. I know some people have issues with this type of screen protector, but for those of you who regularly use them, XtremeGuard protectors are definitely worth considering.
Product Information
Price:
Varies
Manufacturer:
XtremeGuard
Pros:

- Perfectly fitted for the device
- Extremely clear
- Adds a bit of grip-ability to the device
- Solid scratch protection
- Inexpensive/Great bang for the buck
- Lifetime Warranty

Cons:

- Difficult to apply perfectly
- Needs a liquid for installation
- Only a 60-day warranty (compared to the competitions lifetime warranties)