We use affiliate links. If you buy something through the links on this page, we may earn a commission at no cost to you. Learn more.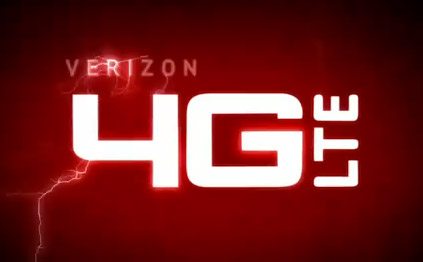 I am sure that the majority of you reading this really don't care that my hometown of Columbus, Indiana (Seymour too) will be getting Verizon 4G LTE in a little over 2 weeks, but I am really excited about it. I'm actually surprised that we're getting it this soon. I figured it wouldn't be till sometime next year. I guess Verizon really is hustling to roll LTE out to as many locations as possible as fast as possible. I remember when 3G rolled out. The speed jump from Edge to 3G felt like when I upgraded from a 2400 baud modem to a 14.4 baud modem back in the good old BBS days! I've been able to dip my toe in 4G waters here and there when traveling with my 3rd gen iPad. So I know it's fast and I can't wait to have that speed all the time.  There is one problem though… my iPhone 4S isn't 4G. I think this means I'm going to be getting a new phone soon. Great excuse for an upgrade right? 😉 Full press release about the roll-out after the jump.
VERIZON ADDS MORE HOOSIER CITIES TO 4G LTE NETWORK COLUMBUS, INDIANA, LAUNCH IS JUNE 21
COLUMBUS, Ind.—Verizon Wireless today announced it is bringing the nation's largest 4G Long Term Evolution (LTE) network to Columbus, Ind., on June 21. With the 4G LTE network, customers can use 4G LTE wireless devices to access the Internet faster, listen to music or watch video, take advantage of thousands of applications, and stay in touch with family and friends, all with speeds up to 10 times faster.
"People across Indiana are increasingly relying on tablets, smartphones and apps to stay organized, connected and entertained," said John Granby, president–Indiana/Kentucky/Michigan Region, Verizon Wireless. "Our investment in Indiana has kept us ahead of these consumer trends and underscores our belief that 4G LTE delivers the best value to customers by maximizing the performance of their wireless devices."
Residents in the newly expanded 4G LTE coverage area for Columbus will also have access to HomeFusion Broadband, a new in-home, high-speed Internet service for consumers who want residential broadband with reliable data connectivity. Verizon Wireless' high-speed 4G LTE network is delivered to a cylinder-shaped antenna which transmits the signal to an in-home broadband router. The antenna is professionally installed outside a customer's residence and is equal in size to a five-gallon paint bucket. The device delivers Verizon's 4G LTE signal to the broadband router and allows the customer to connect up to four wired and at least 20 wireless devices in the household. HomeFusion launched May 3 nationally in markets where Verizon's 4G LTE network is available.
The Verizon Wireless 4G LTE network is now available to more than two-thirds of the U.S. population in 258 markets across the country and offers more than six times the geographic coverage of its nearest competitor's 4G LTE network. Verizon Wireless customers looking to experience the nation's fastest 4G network can choose from a variety of 4G LTE devices, including tablets, smartphones, hotspots and more.
In real-world, fully loaded network environments, Verizon Wireless 4G LTE customers should experience average data rates of 5 to 12 megabits per second (Mbps) on the downlink and 2 to 5 Mbps on the uplink.
Visit www.verizonwireless.com/lte for more information about the Verizon Wireless 4G LTE network and a list of current markets.
###
For Verizon Wireless Updates on Twitter Stay in the know about Verizon Wireless news in Indiana by following @VZWmichelle on Twitter at http://twitter.com/VZWmichelle. For the latest on products, corporate initiatives and perspectives, follow @VZWnews on Twitter at http://twitter.com/VZWnews.
About Verizon Wireless in Indiana
In Indiana, Verizon Wireless has 550 employees and more than 300 locations including company-owned retail stores, indirect agents and national retailers.
About Verizon Wireless
Verizon Wireless operates the nation's largest 4G LTE network and largest, most reliable 3G network. The company serves 93 million retail customers, including 88 million retail postpaid customers. Headquartered in Basking Ridge, N.J., with 80,000 employees nationwide, Verizon Wireless is a joint venture of Verizon Communications (NYSE, NASDAQ: VZ) and Vodafone (LSE, NASDAQ: VOD). For more information, visit www.verizonwireless.com. To preview and request broadcast-quality video footage and high-resolution stills of Verizon Wireless operations, log on to the Verizon Wireless Multimedia Library at www.verizonwireless.com/multimedia.