We use affiliate links. If you buy something through the links on this page, we may earn a commission at no cost to you. Learn more.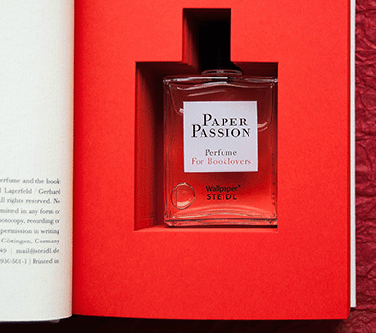 "The smell of a freshly printed book is the best smell in the world."
Karl Lagerfeld
Ebooks are evil, I tell you! Gone will be that smell of new books when you walk into a library or bookshop. Well not if Steidl has it's way. Designed by Geza Schoen, Gerhard Steidl, and Wallpaper* magazine, with packaging by Karl Lagerfeld and Steidl, Paper Passion is a fragrance based on the smell of new books.
Dab some behind the ears, splash some on your favourite Ebook reader; "To wear the smell of a book is something very chic." 
Available for $115.