We use affiliate links. If you buy something through the links on this page, we may earn a commission at no cost to you. Learn more.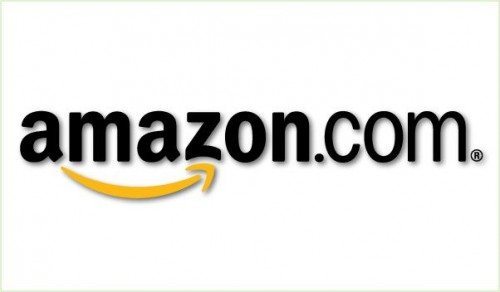 The forthcoming Amazon tablet is now officially leaked thanks to MG Siegler's (TechCrunch) hand's-on look at the device. It's going to be a 7-inch color touch-screen with no physical buttons running Android…well, sort of. Amazon has elected to use a version of Android prior to 2.2 (Most new Android-based tablets are running 3.2 or the soon to be release 4.x) as the base and then created an entirely new interface completely integrated with Amazon's own apps like Kindle Reader, MP3 Cloud Player, Amazon Instant Videos, Amazon's Store, Amazon Appstore, etc.  From what I've read none of the Google-supplied Apps will be on the device. Whether the browser supplied on the device will run Adobe's Flash content remains to be seen. If you want more technical details take a hop over to Mr. Siegler's article.
It appears that Amazon is creating a device much like Apple's iPad, with three key differences; size, price and, most importantly, content provider.
The new Amazon Kindle will be substantially smaller than the iPad and while we don't have the actual weight yet it will most likely be considerably lighter. That's wonderful for portability and for reading books and listening to music, but may not be that great when it comes to watching videos.
Amazon is reportedly going to sell the tablet for around $250 and include a no-additional-charge subscription to Amazon Prime service (It's unclear if there will be a renewal fee or not). Prime normally costs $79 a year and grants subscribers no-charge 2-day shipping on many items and a "Netflix-like" library of instant-watch content.  While the Prime instant watch library isn't huge it has been growing and with the Netflix/Starz breakup could end up being close in the number of titles available.
The third key difference between the new Amazon tablet and actually the whole family of iOS devices (iPod Touch, iPhone and iPad) is also their closest similarity. When the iPad was launched it was labeled as a "content consumption device", more specifically an Apple provided content consumption device. While possible, Apple makes it difficult to load outside content on its devices much preferring you buy your music, videos, games, apps and books all through Apple-branded stores provided on the device.  All of these Apple stores produce revenue for Apple. Apple went so far as to forbid Amazon and others from having links to their own stores in apps running on iOS devices.
Amazon is going down the same path, but at a lower price and throw-in a fair amount of video content at no additional charge to boot. It will be interesting to see if the Amazon Appstore will allow for the distribution of the Barnes & Noble Nook reader with its store built-in (Presently it's only available through the Google Market which will not be included in the Android Kindle tablet.)
This is why I wouldn't call what Amazon is releasing just another Android tablet. It has little to do with Android, screen size, CPU speeds and all the other techno stuff that the other tablet manufacturers seem to be playing up. It's also decidedly not directed at the devices like the slightly smaller Samsung Note that are directed more at productivity. In many ways the new Kindle tablet more closely resembles a large iPad Touch, or a game console for adults. It will be sold at a low price, perhaps at or below cost and then create multiple locked-in revenue streams for Amazon.  Amazon is not competing with the iPad they're competing with what many call the Apple eco-system.
But wait…there's more! (And you thought Billy Mays was gone), Amazon has not only created a real competitor for Apple, but has taken a nice shot at going after Amazon's other large rival, Wal-Mart.
Wal-Mart? Yes, Wal-Mart. Amazon still makes the vast majority of its revenue by selling and shipping products to customers. Their chief competition has always been the "Walton family's businesses". People still prefer to buy from retail stores because they don't have to deal with the time or cost of delivery.
Remember the first benefit to an Amazon Prime subscription?  Yep, Amazon may end up with millions of people with access to a prominently featured Amazon Store App as well as no-additional charge 2-day shipping. Couple that with Amazon's ability to avoid charging sales tax in a great many states and they may take  sales away from their very large, brick and mortar competitor.  A percentage point or two increase in sales in a market that size is big, big money.
So, while the technology fans are going to talk about a fork in Android development and the ramifications of fragmentation I believe this is far bigger than a technical issue. Amazon is  going to be the first tablet to truly go after what Apple created and at the same time potentially reap some rewards in their core business as well.
Is this an iPad killer? No, I don't believe so. I do think that over time we'll see Apple's market share shrink, but as Steve Jobs once said about the Macintosh, "Apple's market share is bigger than BMW's or Mercedes's or Porsche's in the automotive market. What's wrong with being BMW or Mercedes?" Absolutely nothing, Steve, and it now appears we're going to have Amazon attempting to play the role of  Toyota.
I am excited about the new Kindle, but I'm hoping they don't stop developing the pure reader devices. I like tablets, but when it comes to reading books (a small percentage of the content marketplace) I really appreciate the much-easier-on-the-eyes e-ink displays.