We use affiliate links. If you buy something through the links on this page, we may earn a commission at no cost to you. Learn more.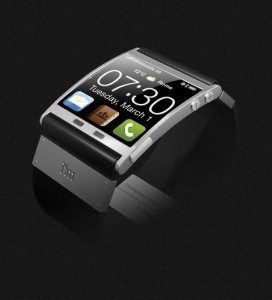 I have a confession to make. I actually own a Fossil Palm OS watch. It seemed like an interesting idea, but it was huge. Now I'm Watch (an Italian company) has create an Android Watch. It looks very slick, but as best as I can see, all the images on their web site are graphic renderings at this point.
Here are the specs:
i.MX233 processor (ARM926EJ-S)
64 MB RAM
4 GB Flash
1.54″ 240 by 240 pixel (220 ppi)
Bluetooth 2.1 + EDR
Standby 48 hours w/o Bluetooth
Standby up to 30 hours w/ Bluetooth
Talk time up to 2 hours
70 gr weight for Color version
Let's take a closer look:
The watch looks very slim: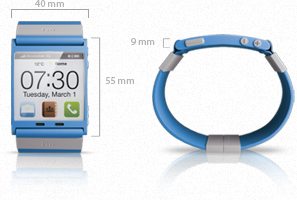 Inputs/Outputs:

It looks like the 3.5mm headphone jack also is used to power it, so some sort of special USB cable must be included.
The Controls:
Never miss one of our posts again. Sent MON, WED, and FRI with the latest gadget reviews and news!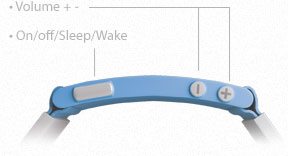 What Does It Do?
It's not an Android phone, but it does run Android apps and can pair with your Android device, iPhone 4 (they specify 4) and eventually the Blackberry (site claims January, 2012).
It's not quite Dick Tracy's watch, but it connects to your phone via Bluetooth and you can see who is calling on your watch rather than get your phone out of your pocket or purse. You can also use the watch as a speakerphone (it has a mic and speaker), see sender and subject of any e-mail delivered to your smartphone, and get your Facebook, Twitter, and Foursquare notifications.
It appears they will have their own appstore (I'm store) and they mention downloading music from something called , you guessed it, I'music. They do mention being open to developers, but it is not clear if you can load your own apps and music.
It's an intriguing product for this Android fan and ex Fossil Palm Watch user. I'll definitely be keeping an eye on this watch. The downside? The watch is listing for 249 € (about $363 today). What do you think? Is it closer to a Dick Tracy watch, or another Fossil failure? (Hat Tip: @MikeElgan)