We use affiliate links. If you buy something through the links on this page, we may earn a commission at no cost to you. Learn more.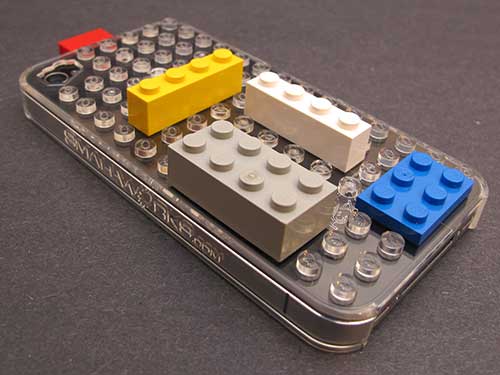 Skins, cases and covers for the iPhone 4 are a dime a dozen. If you want to protect your phone but don't want to settle for a drab and boring Black leather case, the SmallWorks BrickCase might be a consideration. It's a hard ABS plastic shell that snaps on the back of the phone and just happens to be compatible with every one's favorite LEGO building bricks.
Note: Most of the images in this review can be clicked to view a larger size.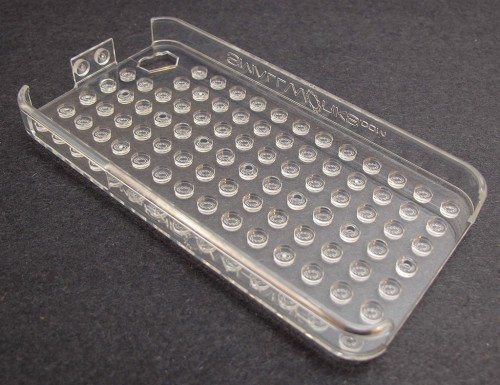 The BrickCase is available in Clear, Black and White. As you can obviously see, I was sent the clear version. Although this is a one-peice molded hard plastic case, it does have a bit of flex to it, which is helpful for snapping on and removing it from the iPhone.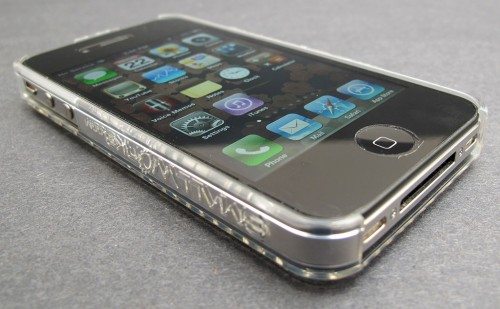 The first time I tried to snap my iPhone 4 into the BrickCase, I couldn't figure out why the corners weren't seating properly. I was almost ready to complain to SmallWorks that they had sent me a 'bad' case. That's when I remembered that the back of my iPhone still had a BodyGuardz Dry Apply protector on it. Once I peeled it off, the BrickCase fit like a glove.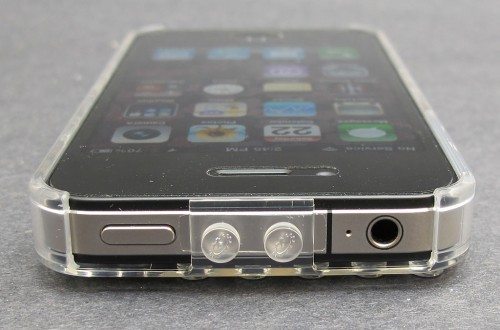 There are cutouts for the power button and earphone jack.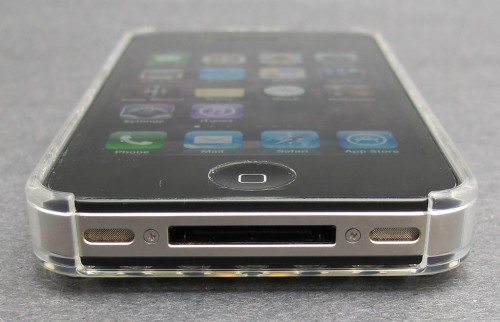 There is also a large cutout on the bottom for the docking / charging connector and the speakers.

The mute button and volume buttons can also be accessed while your iPhone is in this case with a tiny bit of extra effort depending on the size of your thumbtip.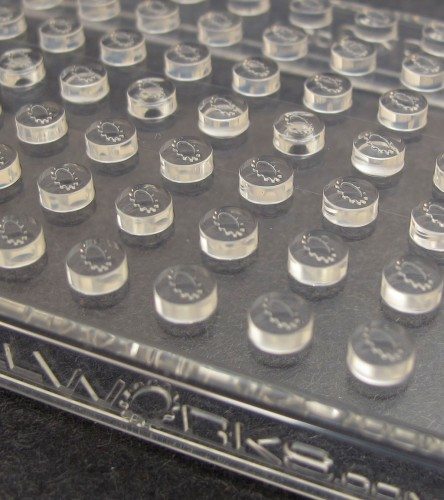 The main feature of the BrickCase is the fact that there are LEGO compatible posts on the back (and along the top edge between the power button and earphone jack).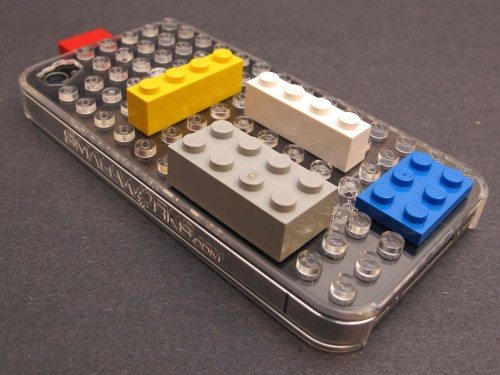 I haven't played with my LEGO bricks in quite a while, so I had to dig around in my unheated garage when it was only 6 degrees outside to find a few tubs. Yes, frost bite is the true measure of gadget dedication my friends! 😉 With numb fingers and bricks in hand, I was able to prove that yes indeed, the SmallWorks BrickCase for the iPhone 4 can accommodate LEGO bricks. This means that you have the abililty to customise this case to your little heart's desire. And even if you don't want to do that, this case will protect the back and sides of your iPhone from everyday wear and tear.
I was a bit worried that the posts on the back of the case would feel uncomfortable when holding the phone, but that wasn't the case. It actually provides additional grip.
If you're a LEGO fan and an iPhone 4 fan, what are you waiting for? Go get this case.

Product Information
Price:
$19.99
Manufacturer:
SmallWorks
Retailer:
Amazon
Requirements:
Pros:

Protects the back and sides of iPhone from scratches
Compatible with LEGO bricks

Cons:

Slightly difficult to remove