We use affiliate links. If you buy something through the links on this page, we may earn a commission at no cost to you. Learn more.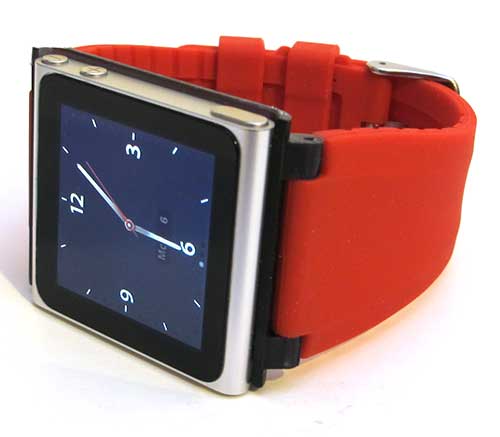 I love it when people take a product and make it do things that it wasn't originally intended to do. For example, take the latest Apple iPod nano. It's a music player, but as soon as it came out, people started using it as a watch. I love it! One such company that is helping to make the nano watch a reality is iWatchz with their Nanoclipz watch bands.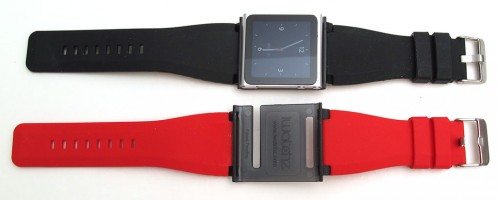 Available in 8 colors, the Nanoclipz is a solid silicone strap with a special clip for the 6th generation iPod nano to attach to.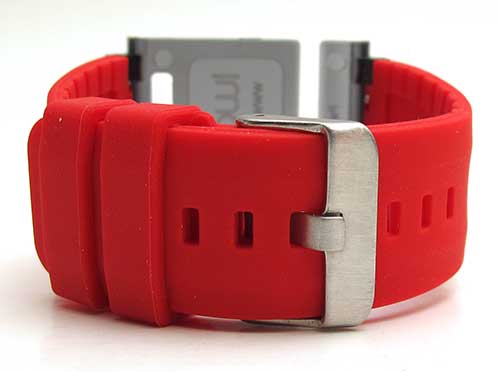 A brushed metal buckle keeps the 'watch' on your wrist.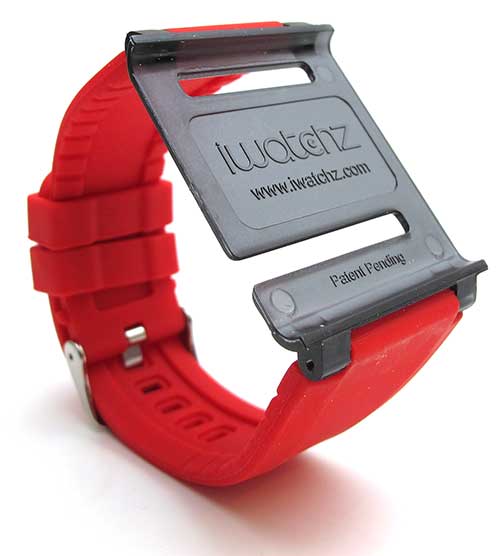 The clip is specially designed to allow the nano to slide on easily and remain securely attached while being worn on your wrist.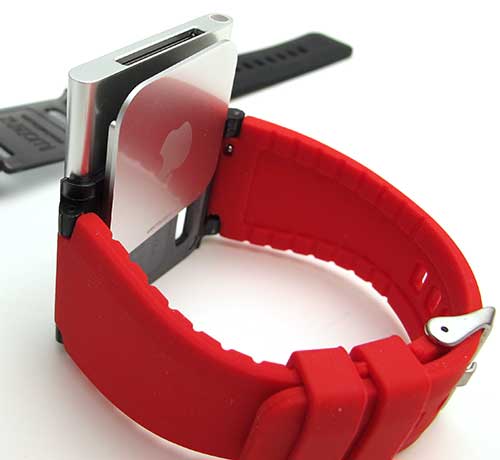 All you have to do is pinch open the clip on the back of the nano and slide it thru the slot on the Nanoclipz till it snaps in place.

When attached, you still have unrestricted access to all the buttons…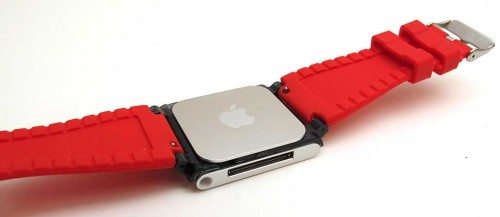 and ports.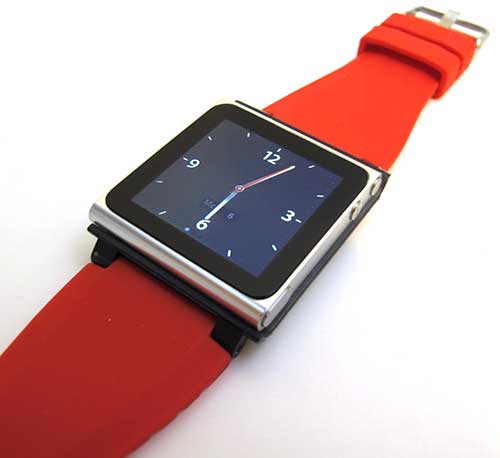 You won't have to worry that the nano will slide off accidently while attached to the Nanoclipz. The only way to remove it is to manually pinch the nano clip and slide it back off.
The only problem I noticed with this product is that the plastic clip that holds the nano sticks out a bit on the right side. You can see this in the image above. Apparently the slot on the sample clip isn't lined up perfectly. I didn't have this problem with the Black band. It's not a huge deal and would probably not be noticed by most people.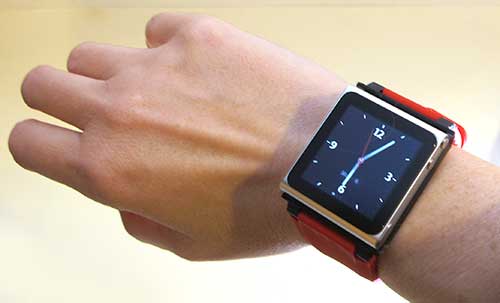 The Nanoclipz band makes your iPod nano look and feel just like a wrist watch. It feels as comfortable to wear as a normal watch although it is a bit large and might look better on a wrist larger than mine. That said, the band does fit me! 🙂
If you want to wear your new iPod nano on your wrist, the iWatchz Nanoclipz will do the job quite nicely. It can be purchased through the iWatchz site or at your favorite Apple store.
Product Information
Price:
$24.95
Manufacturer:
iWatchz
Requirements:
Pros:

Easy to use
Comfortable
Secure

Cons: