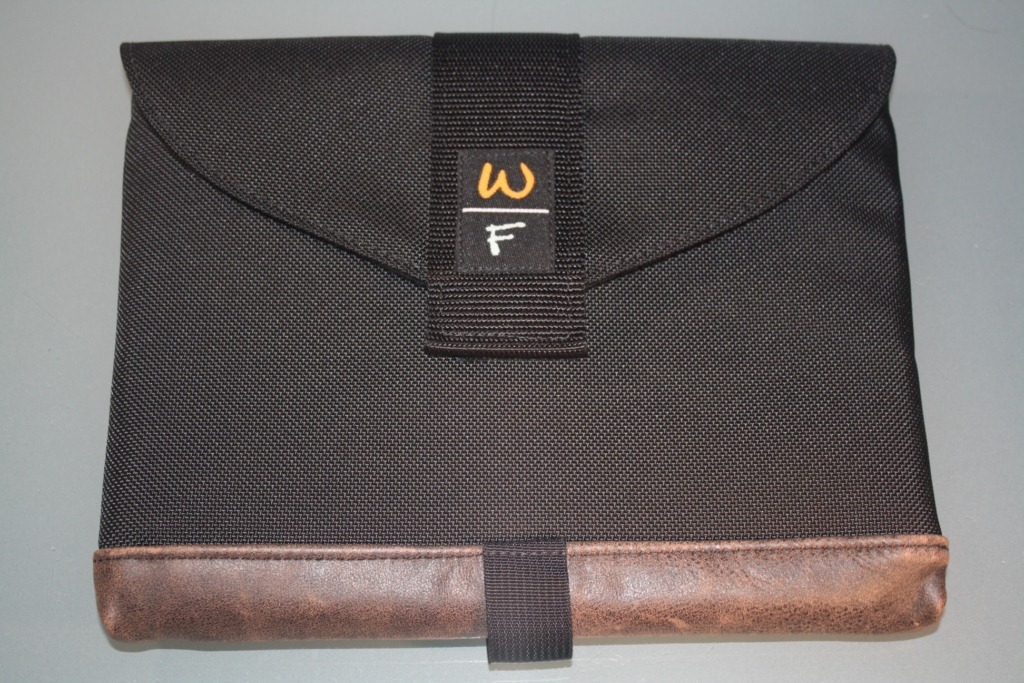 Ask any iPad owner and they will tell you that taking good care of the iPad is their number one priority.  I'm sure many iPad owners have a microfiber cloth to wipe down the "fingerprint magnet" screen and some sort of protective back cover or sleeve to protect the "scratch magnet" backing.  As for myself, I have done all that, but I've always wanted something with a bit more protection since I take my iPad in and out of the office daily.  That's where WaterField's iPad Exo SleeveCase comes in.
WaterField's bags are famous for the ability to customize a perfect bag for yourself.  Most of their bags and sleeves allow for customization in trim style and orientation, options for a strap or d-rings, and the ability to add a piggyback pouch.  I was sent the horizontal iPad Exo SleeveCase with the leather trim.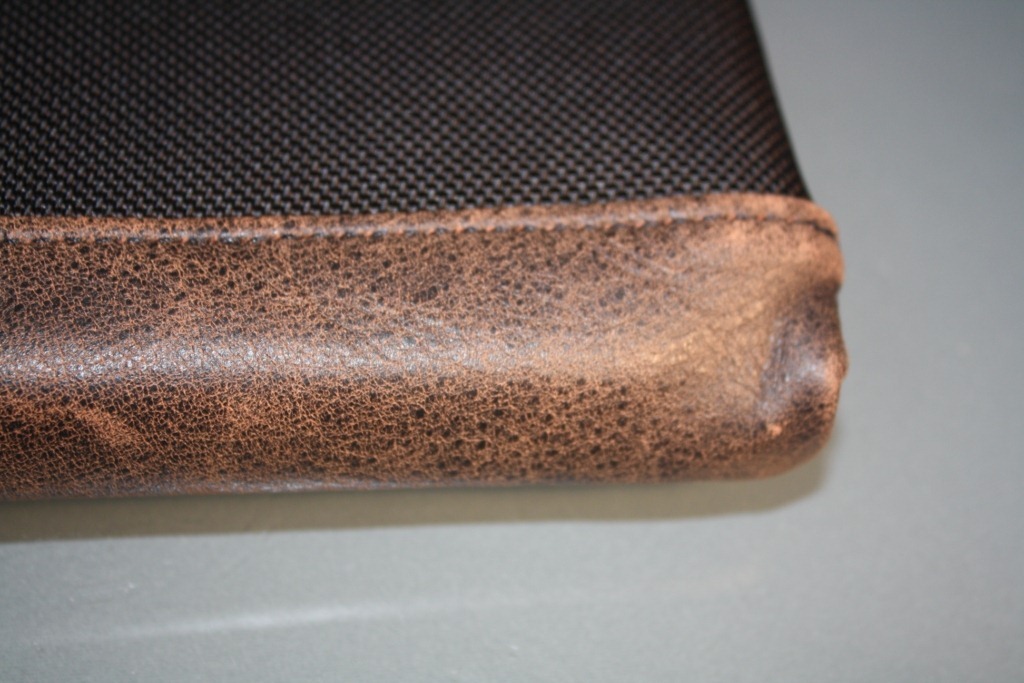 The leather trim has quite a smooth, shiny surface to it.  It's sewn on nicely with no loose threading.

On the bottom of the Exo SleeveCase, a loop strap is sewn over the leather trim.  The loop strap is put there so you can hook your finger through it while pulling out the iPad.  I'm not sure if it was really necessary to include the loop strap since it's relatively easy to remove the iPad from the sleeve without using it.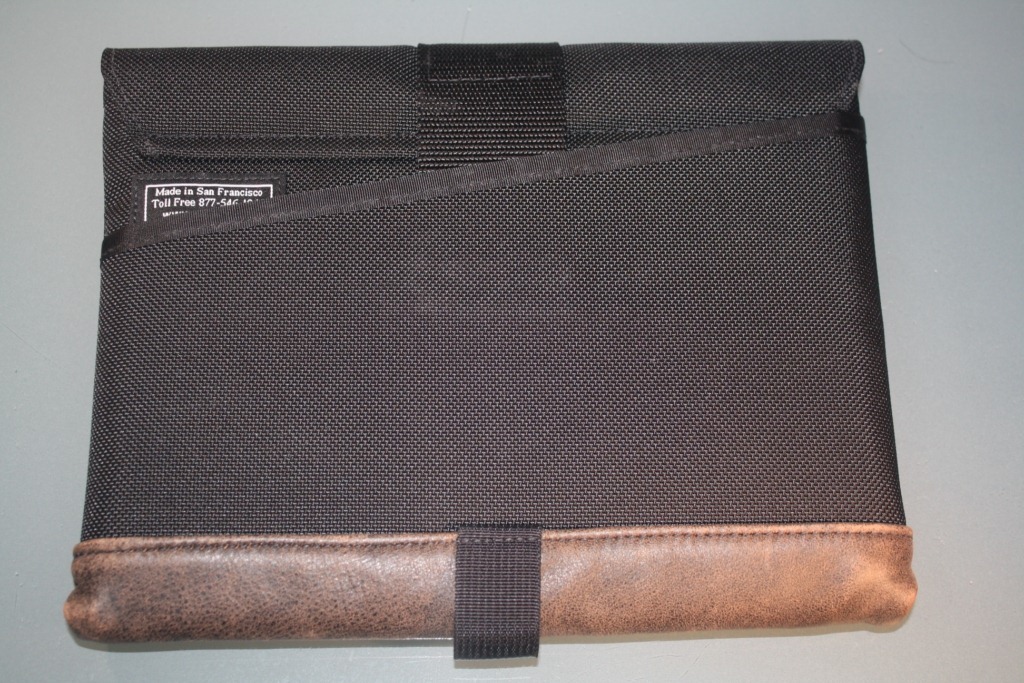 On the back of the Exo SleeveCase is a pocket for slim items like the sync cable or headphones.  It's a very tight fit for the iPad charging adapter though.  I usually carry some papers around with me in that pocket.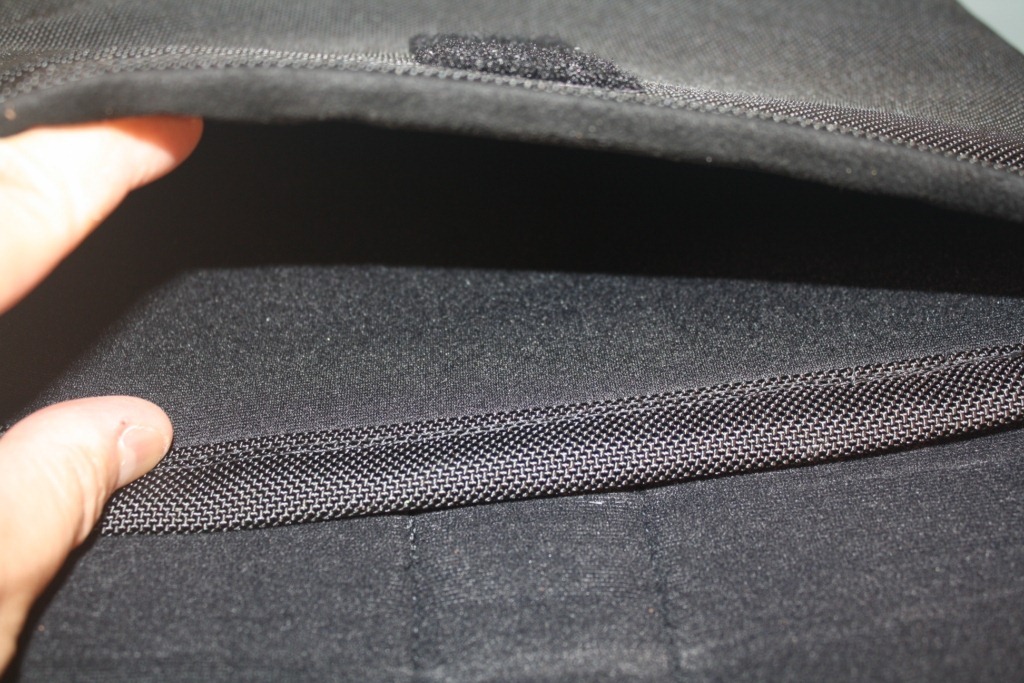 Protecting the iPad inside is high-grade neoprene that wraps the iPad on all sides.  The outer layer of the Exo SleeveCase is made of ballistic nylon.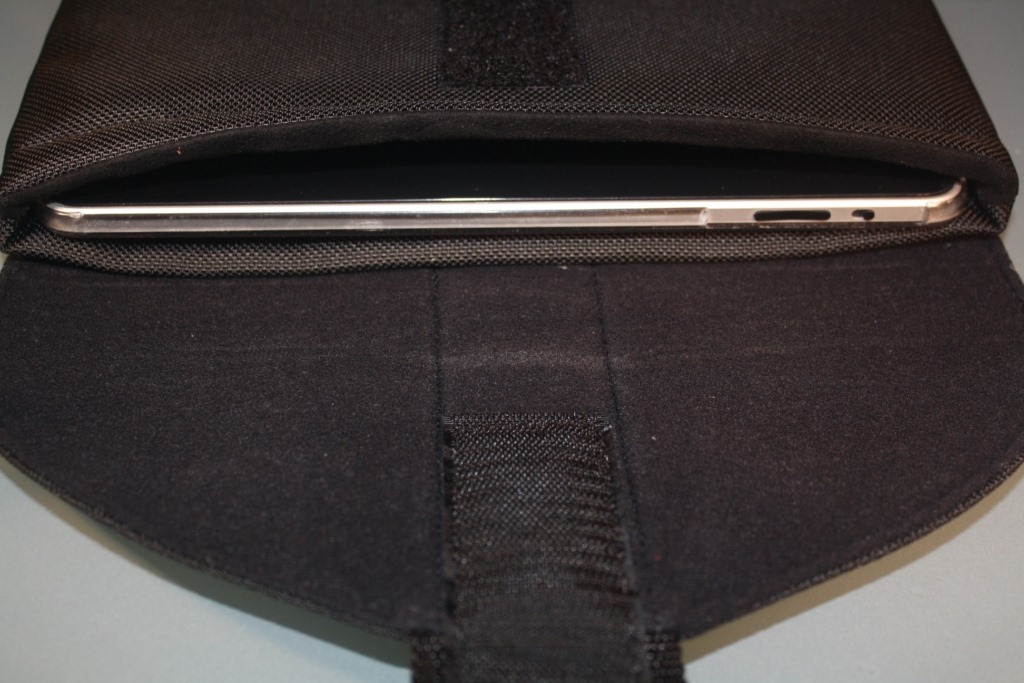 The Exo SleeveCase has enough room to accommodate a naked iPad or an iPad with the Apple Sleeve or a similar protective sleeve.  Currently I have my iPad in a Newer Technology Clear Case, which fits in the Exo SleeveCase easily.  The Exo SleeveCase's flap is held down with velcro.  I don't mind the loud sounds that the velcro makes, but would prefer if the flap used magnets.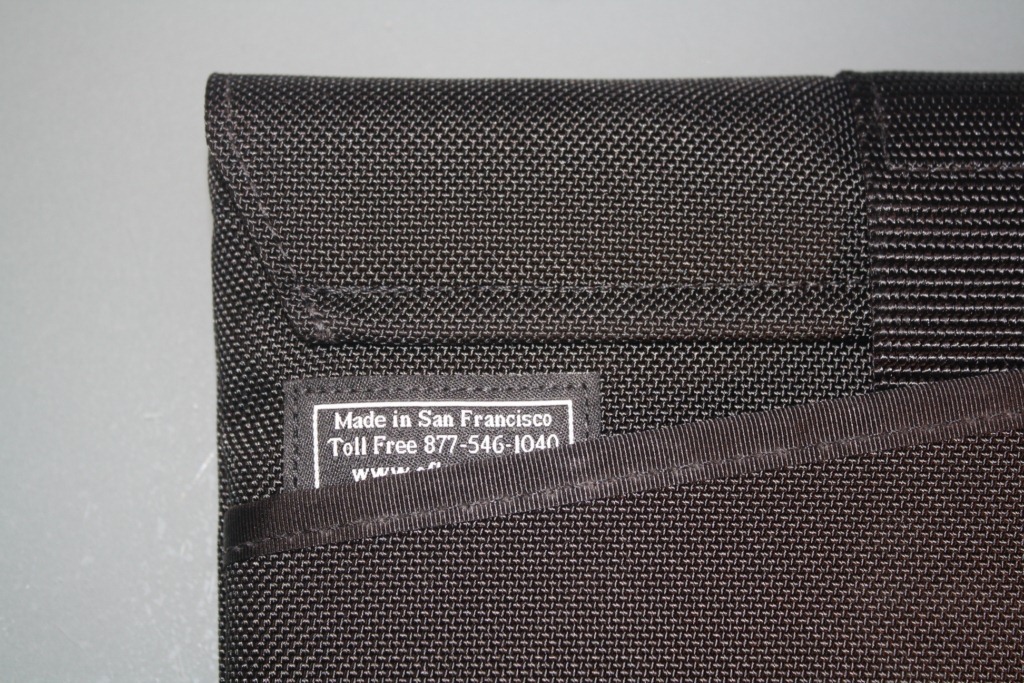 All WaterField's products are made in San Francisco, and they proudly put their "made in" tag on their products with their toll free number and web address.  But the placement of the tag is a bit confusing to me, since part of the tag is covered by the back pocket.  It would've been better if they relocated the "made in" tag to the outside of the back pocket.
The Exo SleeveCase price ranges from $49 – $54 (for the SleeveCase only).  The shoulder strap, d-rings, and piggyback pouch cost extra.  The price is extremely good for such sturdy protection for the iPad on the go.  I really liked how I could customize the Exo SleeveCase to get what I needed.