We use affiliate links. If you buy something through the links on this page, we may earn a commission at no cost to you. Learn more.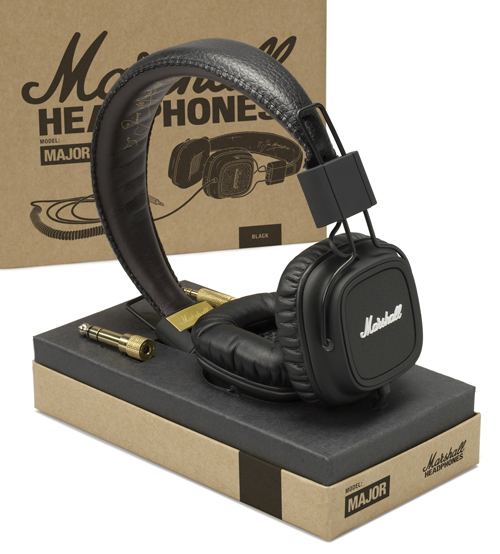 For years, the name Marshall has been synonymous with sound – and lots of it. Now they are moving into the crowded consumer headphone market in a Major, and a Minor, way. This month, Marshall has introduced their first headphone model, the Major in time for holiday buying. It's design mimics the look of the revered Marshall amplifier, right down to using the same vinyl and textures the amps use. The cord is a replica of a coiled retro guitar cable and the plug even looks like what you would plug into an amp. The Major headphones are foldable for easy storage and hauling. The Major sells for an affordable $99 US.
Marshall also introduced the Minor, their in-ear speakers. They are not earphones in the classic sense, but they do look classic, in a retro way. The outside is styled like a Marshall amp knob. The earpieces are held in place with your choice of different sized "EarClicks". They come with a tangle-free cloth cord and mic for smartphone users.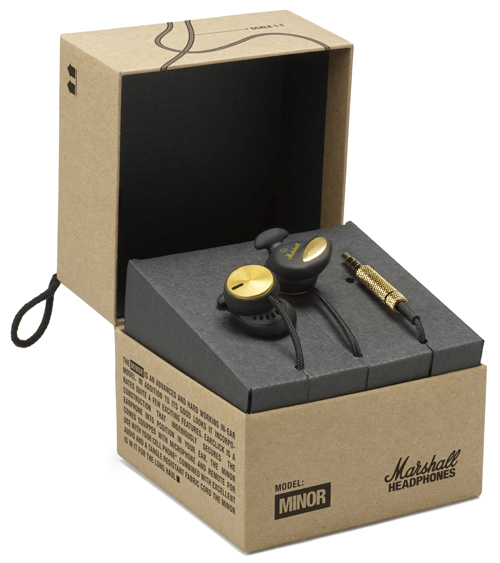 The Minor sells for an (even more) affordable $59 US.
Both the Major and Minor come in Marshall Black and gold colors. So now all you wannabe rock stars and Guitar Hero fanatics can turn it up to 11 with official Marshall equipment.