We use affiliate links. If you buy something through the links on this page, we may earn a commission at no cost to you. Learn more.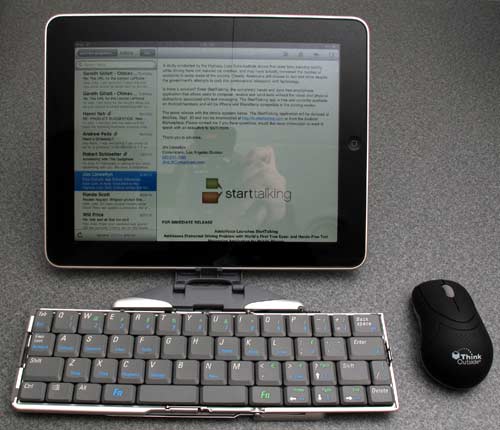 I just returned from a very nice vacation in Sanibel Island, Florida. If you've never visited, you should seriously consider it… trust me. I decided to conduct a little experiment and did not take along my trusty Macbook Pro. Instead, I made my iPad serve as my only computer traveling companion for the trip. I thought for sure it would perform perfectly as a laptop replacement. I was wrong, it didn't. But was it the iPad's fault, my fault, or a little of both? Keep reading and see if you can help me come up with an answer to that question…
First of all, vacations for me are never unplugged. I don't even know the meaning of being unplugged. Just the thought of it sends shivers down my spine. If I didn't do some 'work' while on vacation, I would be constantly worrying about how full my inbox was becoming and what important messages I was missing. So the first thing I do when Jeanne starts making vacation travel plans is to make sure that the place where we're going to stay provides WiFi access. Actually, I don't even have to ask her to do that anymore. A few years ago we ended up at a motel that had really pathetic wireless and I was not a happy camper the entire time. So in order not to deal with my pouting, she puts that requirement at the top of her accommodations criteria list.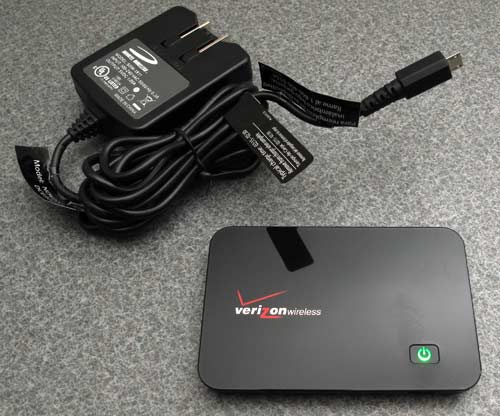 But even when we're told that a place has WiFi, there's still a worry that it will have crummy coverage and speed. For this trip I planned ahead and brought a loaner Verizon MiFi 2200 Mobile Hotspot as a backup WiFi device. I could have turned on the mobile hotspot feature on my Droid X, but I didn't want to pay the extra $20 and I already had a MiFi to try out anyway.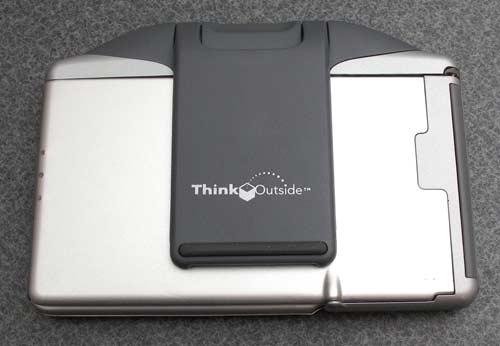 For extended typing sessions, I dug out my old ThinkOutside Folding Bluetooth Keyboard to bring along.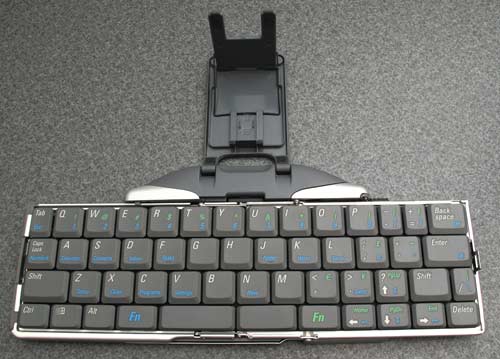 It even has a built in stand that works (barely) to hold the iPad in landscape orientation as you type.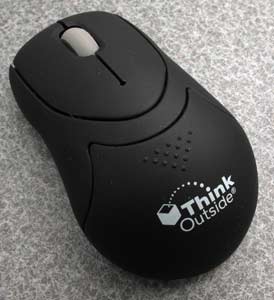 To convert the iPad into a laptop replacement, I figured that I'd not only need a physical keyboard, but also a mouse. But Julie, mice don't work with the iPad you say… You're right, they won't work with a stock iPad, but they will with a jailbroke iPad 😉 Since my iPad had not been updated to the latest version of the OS (it's still running 3.2.1), I was able to very easily jailbreak it using JailbreakMe.com which takes about 5 minutes to do. Then installing the free BTstack Mouse app from Cydia, I was able to pair a Bluetooth mouse with the iPad. I tested both the keyboard and mouse with my iPad before I left on my trip and both worked great. I felt confident that I'd be able to do some real work while I was away from my iMac and Macbook Pro.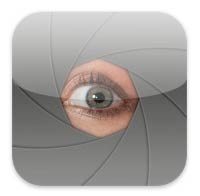 There was only one other 'problem' that I needed a solution for, and that was how to offload images from my Canon SD1100 digital camera to the iPad. Instead of ordering the $29.00 Apple iPad Camera Connection Kit, I opted for a $7.99 application called ShutterSnitch that allows wireless transfers of images from EyeFi cards to the iPad. I love EyeFi cards and have never had problems with them, so I figured this would be a much more elegant solution than packing  another little gadget in my gear bag. Again, I tested the app with my camera and existing EyeFi card before leaving for my trip. Transfers seemed a little slow, but the setup worked just fine.
So with gear packed, we flew to Fort Myers, Florida and drove the short distance to Sanibel Island. The first thing I did when we reached our condo, was to check my Droid X signal strength to see if the Verizon MiFi would work well there. Unfortunately, it couldn't hear me now. Signal strength varied considerably moment to moment inside the room and voice calls were choppy. Luckily the provided free WiFi access on the property was very very good, so I ended up stowing the MiFi for the week. It did end up working great on the travel day home, when we were stuck at the airport for about 3hrs.
During our week long stay in Sanibel, I mainly used the iPad for two things – email and surfing. For emails, I used either Apple's built in Mail program or Gmail's mobile site through Safari. I use Gmail for domains and both options work well. I tend to prefer Apple's email client because it will show the email in full screen instead of the two pane view that Gmail's mobile site has through Safari. I can say that for email, the iPad works very well. Even using the onscreen touch keyboard is not a bad experience. Jeanne (who typically loathes touch screen devices) even wrote a pretty long email to her soon to be 94yr old grandma and didn't complain about it. That's saying a lot!
For surfing, I have been using Safari and haven't had any major complaints about it till I actually tried to do some real work with it last week. For surfing regular sites, it works just fine. I don't play Flash games or typically visit sites with embedded flash video, so the lack of Flash hasn't bugged me. But as soon as I wanted to work on some of my gadgeteer articles using the site's wordpress admin dashboard in Safari, I ran into problems. The first one was minor – the traffic stats box didn't show up. Guess why? It uses Flash. Darnit!
The next problem I ran into was more serious and not related to Flash. The visual editor is not available when you use Safari. So I can write / edit articles as long as I do it in HTML mode. I know HTML, but I'd rather not write in that view thank you very much.
Yes, I do know about the WordPress iPad app and I had it installed… But last week when I decided to do use it after Safari let me down, the app decided to crash on me. I'd click the icon and it would launch the app, show me a list of articles and then immediately pop back to the home / icon list view. The first thing I did was delete it and then reinstall it. That allowed the app to launch, but only comments showed up correctly. When I would try to view a list of posts, it would cause a 500 internal server popup error message. Grrrrr… And of course you can't edit visually through the app anyway. 🙁
Oh well, so much for working during vacation 😉 By the way, I just discovered (maybe I'm just late to the party) another browser called Atomic Web Browser. So far it's really nice and I love that you can surf in full screen mode and it has tabs across the top of the page instead of another screen that you have to flip to. It doesn't solve the issues mentioned above, but the extra features that it does offer are winning me over fast. The lite version is free, but I'm definitely going to buy the full version since it's only 99 cents.
Ok, so I couldn't easily work on blog posts with my iPad, so I gave up working while on vacation. Next up, how about offloading my digital images from my camera to the iPad so that we could look at them on the larger screen. Guess what? ShutterSnitch decided to NOT work at all for me. At this point, I felt like the gadget gods were frowning on me or something… From reading the ShutterSnitch forums, some people have had problems with the app and various wireless routers. Whenever I would try to transfer images the iPad would not see the EyeFi card no matter how close together the two devices were positioned. As soon as I came home and tried it, it worked fine. Go figure.
Why did the iPad fail as a laptop replacement? I guess I claim a tiny bit of the blame because I tried to make it work at a task it wasn't really designed for. I had to jailbreak it to get it to work with a mouse. But I blame Apple for the lack of Flash (yeah, we've all heard the arguments on both sides for this one) and I have to complain about the WordPress app and ShutterSnitch apps.
I still love my iPad for emailing, game playing and web surfing, but I will most likely bring a real laptop with me on my next trip. What started as an experiment to lighten my gear load, ended up causing me to carry more items (iPad, mouse, keyboard) and have more frustration than if I would have just brought my Macbook Pro with me in the first place. Live and learn.