We use affiliate links. If you buy something through the links on this page, we may earn a commission at no cost to you. Learn more.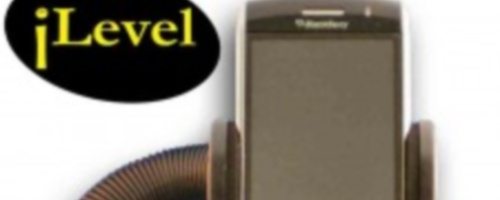 Ever need another hand with your phone, ebook, or other device? Maybe something you can clip to a table edge, wheelchair tray, or stroller handle? The iLevel takes a well-designed device holder and combines it with a strong gooseneck and clamp to accomplish this.
iLevel offers a handy device holder and clamp in a few variations- black or white, an 8″ or 16″ neck, and a small or large device holder. I was sent the black 16″ with the regular/small holder to try.
The actual clamp is the sort of large spring clip we often see on clip-on lights or fans and does a good job holding on things up to about 1.5″ thick. The gooseneck is about 1.25″ thick and my 18″ version can hold a little less than 16oz (although the strength will depend on angles, length, etc.)
The regular holder holds devices up to about 4.75″ tall, and holds my HTC EVO at the edge of its range. I've recently added a thin plastic snap-together case from eBay that makes my phone 4 7/8″ and it will hold it if I fiddle with it a bit, but it is not nearly as comfortable of a fit as the 'naked' EVO. The regular holder looks a lot like the typical holder we have seen so often on dashboard mounts, etc. but it seems a bit more durable and offers a couple interesting features- the little clips that hold the device can slide to better hold your device, and the entire holder rotates all the way around!
The larger holder (called the iView) fits the 6″ Kindle and similar devices. The iView has a hinged support on the back so it can be used off the mount as well. It seems that an iPad version is available or on the way. Besides all of this, the site also offers magnetic mounts and some custom mounts for some iPhones and Blackberrys.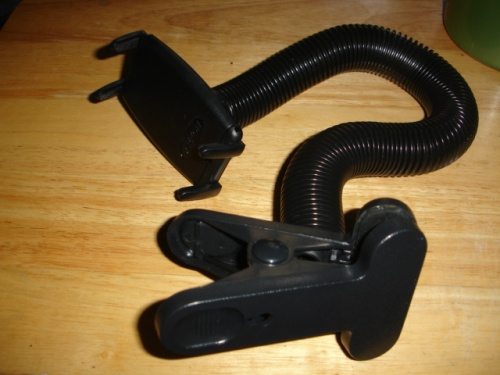 I've been making a version of this device for years for some of my clients who use wheelchairs to hold their cell phones and iPods. It is nice to see an affordable commercial version available that can help in a wide range of situations- hook it to your treadmill, stroller, side table, or whatever. Mine is parked on a side table to free up space on the little TV tray I use my netbook on, and it is really handy- sort of like a mini-multi-monitor set up.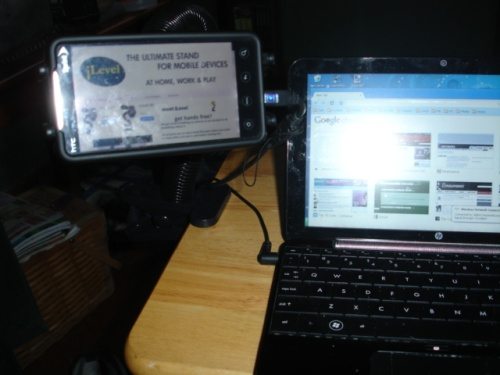 The 8″ versions run $29.95, and the 16″ versions run $34.95.  OK, so I have not found a great place to use it in the front seat of my mini-van, but it can go pretty much everywhere else with me. If I had one wish for this mount, it would be that they offered a more portable 'gear bag' version of it.
Product Information
Price:
$29.95 to $34.95, depending on length
Manufacturer:
iLevel
Pros:

Versatile
Well-made, sturdy

Cons:

Regular holder may not hold all larger or smaller devices