We use affiliate links. If you buy something through the links on this page, we may earn a commission at no cost to you. Learn more.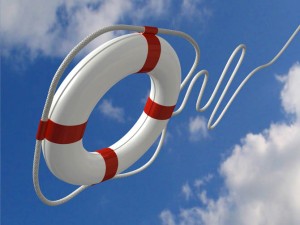 Every gadget lover is afraid of at least one thing: the sudden permanent loss of a currently-used piece of technology. Whether it's theft, liquid damage, or physical damage, any iPhone user who has carried their Precious into the Genius Bar has found out the ugly truth: these things are not covered by AppleCare. AT&T offers no insurance for the iPhone, as they do for other handsets. So, what's an iPhoner to do? Well, there's not an app for that, but there is an insurer: Worth Ave Group offers plans starting at $55 with a $50 deductible.
Is it worth the cost?
Well, for a lost iPhone, definitely. Apple and AT&T provide no recourse for a missing device. Apple's $80 AppleCare policy doesn't cover liquid or physical damage, but it does allow you to purchase a replacement device during the second year of phone ownership at a fixed cost. The included one-year coverage does the same for free. For most of these subsidized devices, however, loss early in the contract is far more expensive than the original purchase – and you are faced with the real possibility of not having a phone at all if you don't pony up!