We use affiliate links. If you buy something through the links on this page, we may earn a commission at no cost to you. Learn more.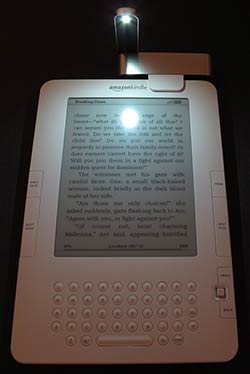 Ebook readers that use E-ink displays like the Kindle and Nook are great gadgets, but they have one major shortcoming… You can't use them in a dark room because they don't have a back light. The folks at OCTOVO have designed a sleek LED light especially for the Kindle 2 that will be available at the end of March. They sent me one of their first samples to try out and show to all of you. Let's take a quick look…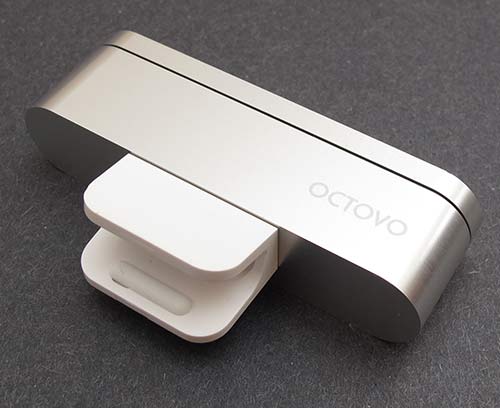 The light is made of brushed aluminum, with curved edges, giving it a sleek style.
Weight Stats
Device without battery: 0.85 oz (24g)
Typical AA battery: 0.85 oz (24g)
Total: 1.7 oz (48g)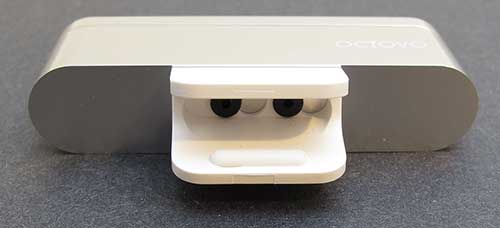 The first OCTOVO lights will be for the Kindle 2, but there are plans for Nook and Sony eReader versions as well. The only difference will be a new clip. The clip is made of White plastic, with a rubber bar that holds the light on the top edge of the reader.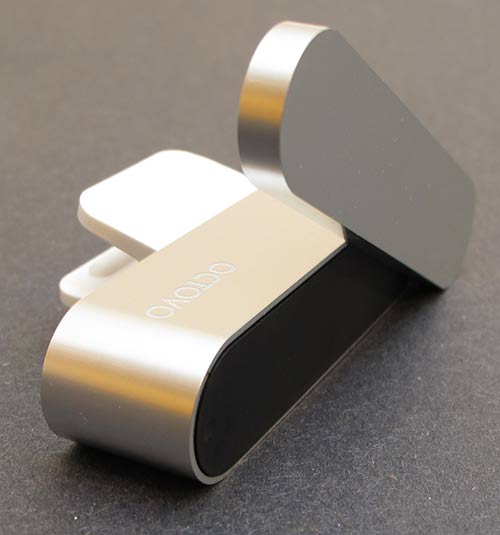 The LED light is built in to the swivel arm on the outside of the module. When you rotate the arm 90 degrees, it will power on the LED.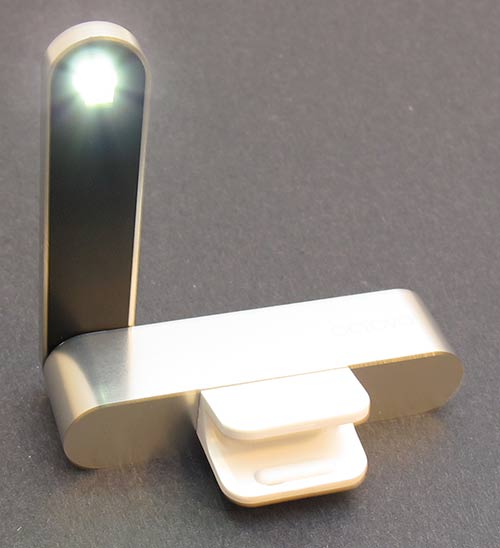 According to OCTOVO:
"The led we used is designed to bring forward the text on the screen for ease of reading, i.e; there is a contrast between the text and the 'dead' grey space on the screen. The light is a soft tone light that allows ease of reading"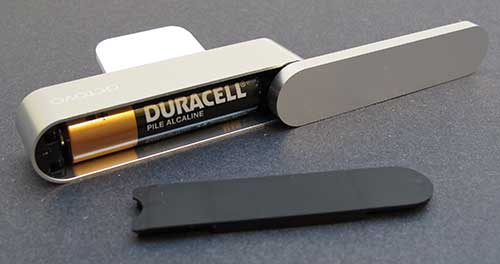 The light is powered by 1 AA battery (not included) which lasts a minimum of 25 hours in reading time. The light will start flashing to let the user know when the battery needs to be replaced. I like that it uses easy to find batteries. That said, it's too bad that there isn't a way to recharge the battery while it's in the light. That's not really a deal breaker though.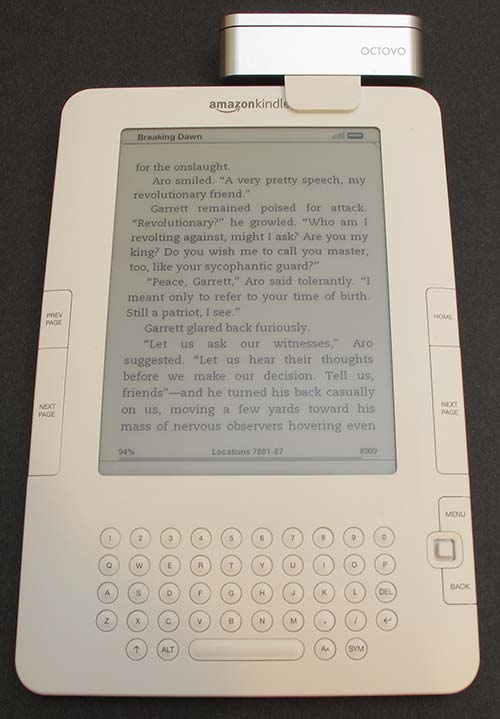 To use the light, you just slide it over the top edge of the Kindle. It attaches and is removed very easily. It should be placed on the Right side so that the LED will shine in the center of the display.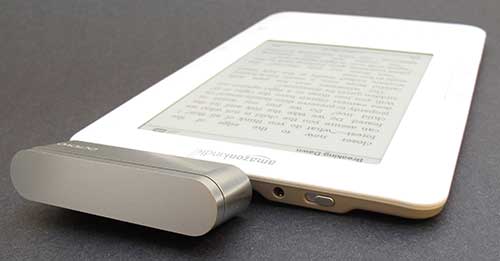 When attached in this location, the power switch and headphone jack are not obstructed.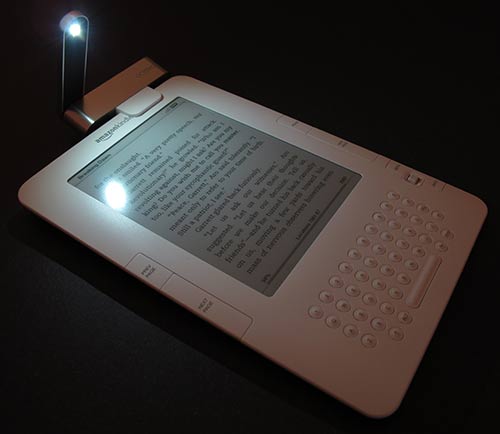 The light isn't super bright, but it gets the job done. It doesn't cause a glare on the display unless you have it laying flat like you see in the image above. The top third of the display is illuminated the brightest, but the LED light does helps at the very bottom of the display as well. I do wish it were slightly brighter overall. Even so, I think the Kindle Light will be a good seller for OCTOVO. It's sexy, sleek and easy to use.
Product Information
| | |
| --- | --- |
| Price: | $29.99 |
| Manufacturer: | OCTOVO |
| Pros: | |
| Cons: | AA battery is not included |