We use affiliate links. If you buy something through the links on this page, we may earn a commission at no cost to you. Learn more.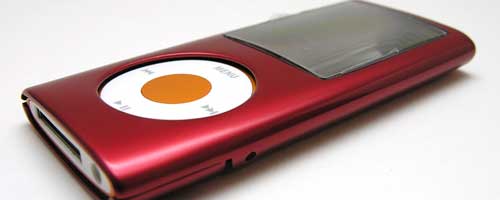 Fourth generation iPod nano owners that are interested in keeping their device looking as good as the day they purchased it, might want to check out the aluminum slider case from CoreCases. They sent me two samples to review and here are my results.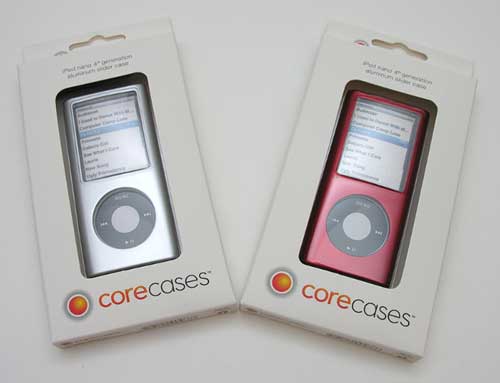 This slider case is made of anodized aluminum and is available in Brushed Silver, Brushed Black, Brushed Red and Brushed Purple.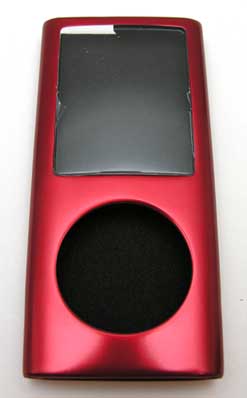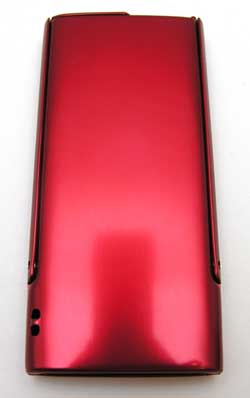 The case is comprised of two parts. A top half and a bottom half. The top half has a large circular cutout for the touch wheel and a poly-carbonate window over the display.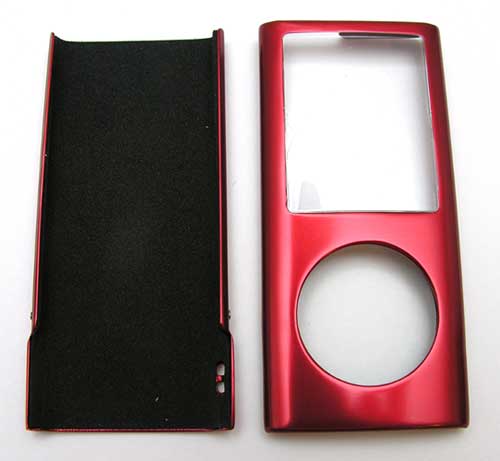 The bottom half of the slider case is lined in EVA foam. You can also see the attachment point for the optional (free) lanyard.

The nano slides into the bottom section of the slider case and then the top half slides over it, snapping securely in place.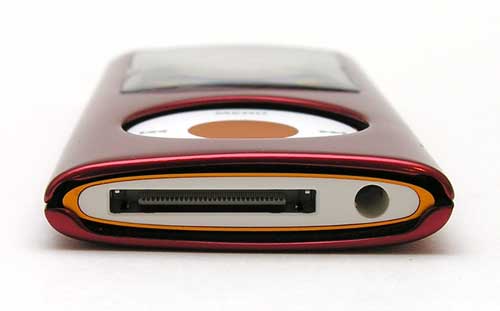 As you can see, the bottom of the nano is completely open, allowing easy access to the headphone jack and sync port. I had no issues docking the nano in the Griffin Simplifi USB Dock (I don't use the nano sized adapter though…).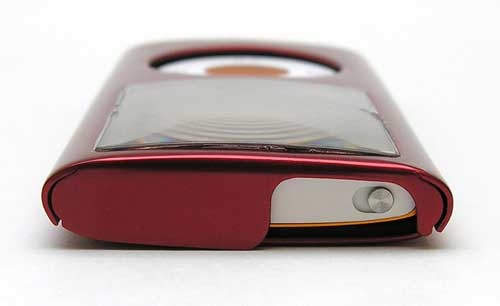 The top edge has access to the hold switch.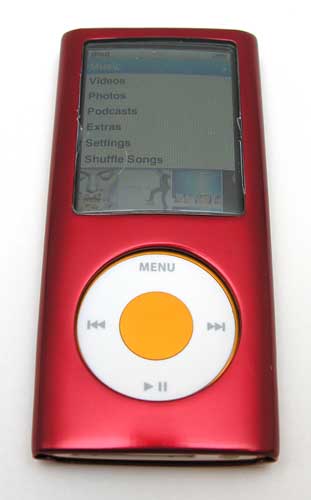 The slider case adds very little bulk / weight to your nano. All edges are smooth and I have had no issues seeing the display through the plastic window.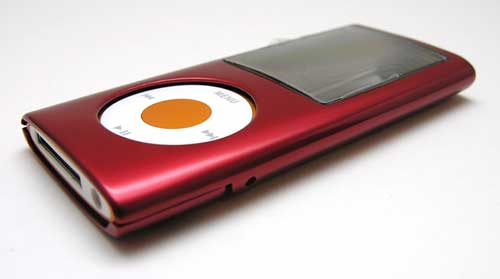 This case will protect your nano from scratches and dings. It is easy to use and looks nice (if the color you purchase does not clash with the color of your nano). That said, I did find one 'problem' with both samples that were sent to me.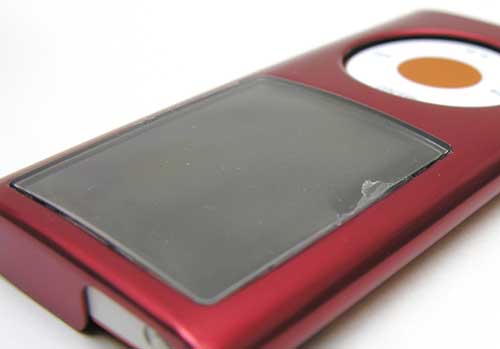 The poly-carbonate window has a protective plastic covering over both sides. No big deal right? Just peel it off and go about your merry iTunes way… Well yeah, you would think so. But the problem is that on both of my sample cases, the covering on the top side had its edges stuck between the plastic and the metal surrounding it. So, it tore when I tried to peel it off, leaving pieces stuck in the seams. I've tried to pull them out, but no luck… It looks pretty crappy. I thought I might be able to pop out the window, but it's glued in. Garrrrrrr… I would have let this issue slip if it had only happened on one of the samples, but since it was two, they definitely need to look into this problem.
Product Information
| | |
| --- | --- |
| Price: | $19.95 |
| Manufacturer: | CoreCases |
| Pros: | |
| Cons: | Protective plastic covering over the display window is hard to remove |