We use affiliate links. If you buy something through the links on this page, we may earn a commission at no cost to you. Learn more.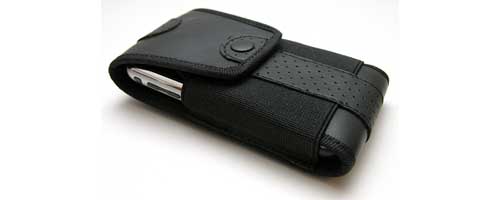 I've said it before and I'll say it again, I'm really big into recycling. I hate throwing things away and will try to repurpose or give items to someone else before I send them to the landfill. That's why I was happy to learn that Better Energy Systems Ltd. (the same company that brings us Solio solar chargers) are creating cases from the discarded tires of South American Trucks. Tread cases use these tires that would otherwise be burnt or thrown in landfills.
Made in Columbia, Tread makes cases for laptops, cellphones, MP3 players, cameras and even the Solio solar charger.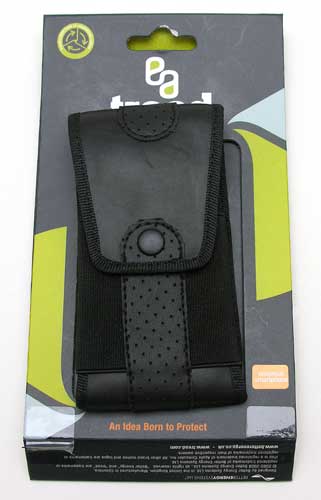 I was sent their Sportster Universal Smartphone case in Black. Now I know that at first glance that this case isn't exactly gorgeous, but let's give it a chance…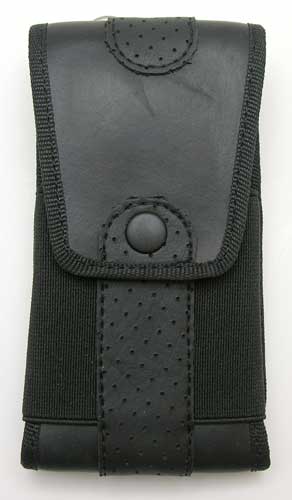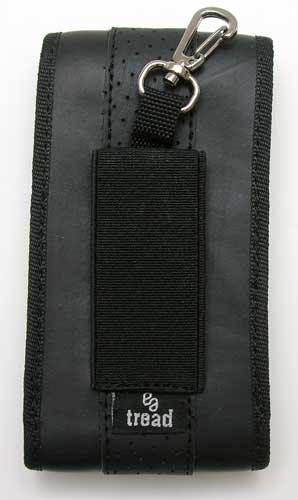 The case is basically one long strip of the tire material, that has stretchy elastic sides, a metal snap cover, elastic belt loop and carbiner clip.
As someone used to the wonderful aroma of Vaja leather cases, I have to tell you that the Tread case smell isn't anywhere near as yummy. It has a sharp rubber smell, but so far I can only smell it when I actually put my nose up against it 🙂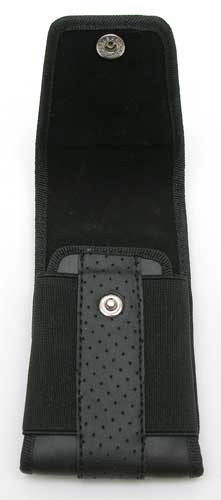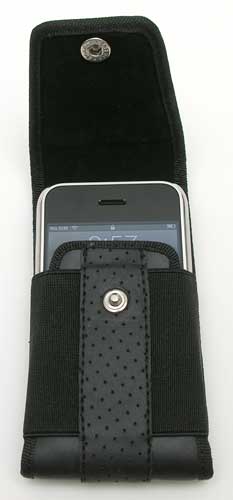 The interior of the case is lined in a smooth Black material that feels like Neoprene. I'm not sure exactly what it is though. The Tread site refers to the lining as "nubuck style".
The Sportster case can comfortably accommodate a phone that is no more than 4.5 inches long, 2.5 inches wide and .70 inches thick. I tried this case with several phones that I had on hand. The first phone I tried was the iPhone.

The elastic sides allow the iPhone to be inserted and removed easily from the Sportster case. I didn't find any problem opening or closing the snap while the iPhone was in the case either.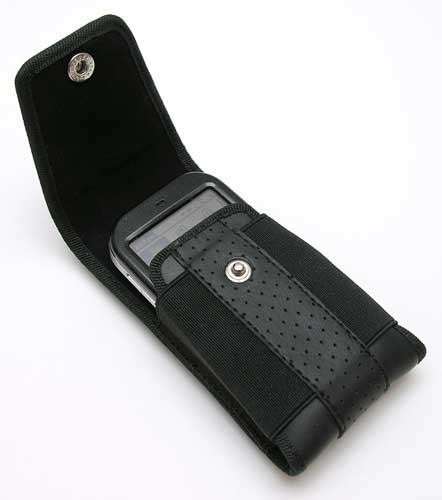 I also tested this case with the HTC S620 and the Palm Centro. The S620 was a pretty tight fit and once when I was removing the phone from the case, the battery cover came off in the process. The Centro though thicker than the iPhone and S620 works fine with this case. I didn't have any problems with the case pressing the keyboard buttons during insertion or removal.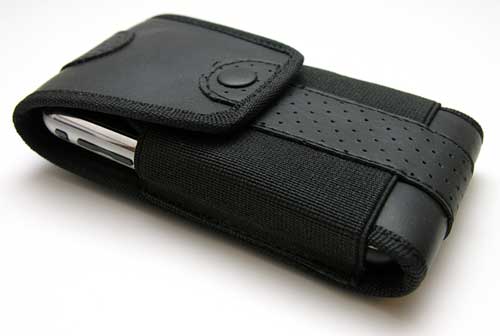 As far as protection, this case feels robust enough to protect your phone from everyday abuse.
Tread cases are available in lots of different styles and colors. The construction is decent, but I did notice some scraggly edges on the thinner strip of 'decorative' material that is sewn on the outside of the case. If you are an environmentally conscience gadgeteer or someone that does not use leather products, these cases from Tread might be right up your alley. Or highway 🙂
Manufacture: Tread
Price: $29.95
Pros:
Uses recycled materials (tires)
Universal case can hold a variety of cellphones
Cons:
Some ragged edges in construction