We use affiliate links. If you buy something through the links on this page, we may earn a commission at no cost to you. Learn more.
I tend to change phones pretty frequently, but for the past several months I have been using the HTC S620 (Excalibur). I have just loved the size and feel of it. I also use the iPhone here and there, but as a rule, I always seem to drift back to a phone that has a QWERTY keyboard. What can I say, I like buttons :o) And as another rule, it seems that no matter what phones I may use, I do eventually find myself picking up a Palm smartphone again…
Last week, I had decided to charge up my Treo 680 to start using it as my main phone once again. I had been missing the touch screen, various applications and just good old Palm OS in general. Then earlier this week, Rob and I were chatting online about smartphones and he mentioned that he was ready to ditch his HTC Tytn II in favor of something else. He had narrowed his choices down to the Nokia E61i or the Treo Centro. I told him that I had just decided to move back to Palm too and was even considering purchasing a Centro. The next day he told me that he placed an order for an unlocked GSM Centro and in typical monkey see, monkey do fashion, I thought what the heck and did the same thing!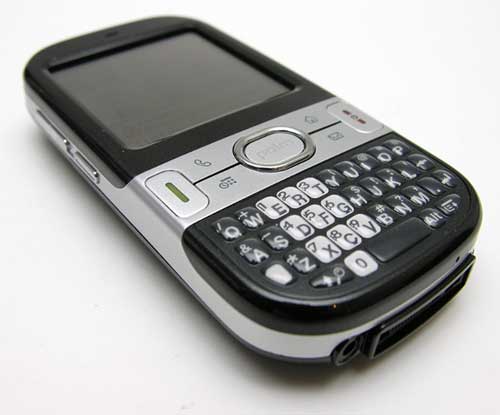 We both got our sparkly new Black Centros today and I have to say that it feels like I'm getting reacquainted with my long lost best friend that I've not talked to in a long long time. The Centro feels comfortable, but is new enough to also feel fun and exciting. Yay! Now to go digging around on various software sites to check out the latest Palm OS titles.