We use affiliate links. If you buy something through the links on this page, we may earn a commission at no cost to you. Learn more.
In keeping with this week's theme of music / audio related reviews, I wanted to tell you about a nifty product for geeky musicians. It's SoundTech's LightSnake. At first glance you might dismiss this $40 10ft long cable as a regular old 1/4 inch phono style guitar amplifier cord. Look a little closer and you notice that one end has a USB connector and the other end is split to allow for a 2nd 1/4 inch connection.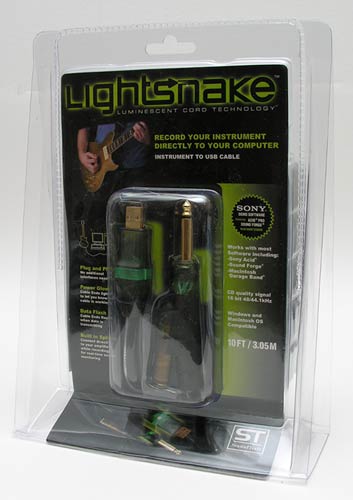 The LightSnake is an easy way to plug your instrument into a PC or Mac so that you can record your masterpieces using compatible software packages such as Garage Band, Sound Forge, and others. No longer do you need a sound card for input as this cable will let you record digital quality sound at 16 bit 48/44.1kHz.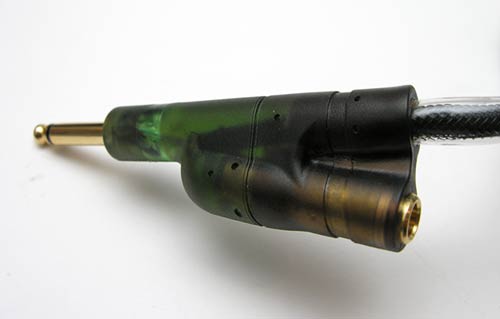 Here you see the split 1/4 inch connector. This allows you to plug your instrument into an amp so that you can use it as a monitor while you record music through your computer. Also included with the cable is a 1/4 to 1/8″ adapter.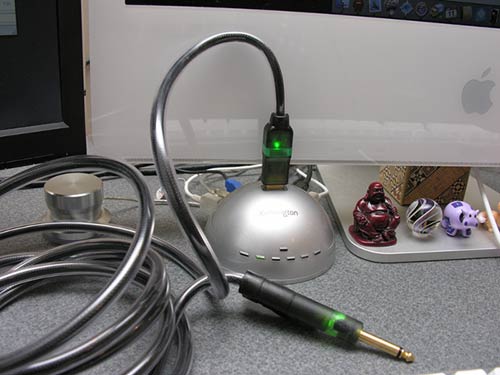 When you plug the cable into a USB port, it glows Green to let you know you're all set to record. The light blinks as data is transferred through the cable. I used this cable with my Mac, Garage Band and a guitar and was impressed with the results.
I actually have 2 of these cables. One I bought myself, and one that SoundTech sent to me. Reply to this post with some info about your inner musical geek and I'll choose one of you to receive a brand new unopened LightSnake. I'll pick a random winner sometime on 4/15.