We use affiliate links. If you buy something through the links on this page, we may earn a commission at no cost to you. Learn more.
As is the way with most electronic items, flash memory cards are getting more
and more miniscule. Although the smallest ones usually come with an SD adapter,
keeping one handy is not always convenient. Two of the tiniest formats
available, MMC Micro and T-flash, are the special targets of the new
USB Geek
Q-Reader that
I'll be looking at today. With it's six individual sockets, including one each
for those tiny aforementioned formats, the Q-Reader boasts the ability to read a
total of 31 different memory card formats.
Available in blue, white or black plastic and measuring approximately 4" long
x 2.5" wide x 0.75" thick and weighing just 2.2 ounces, this portable adapter
can be easily tucked into an empty spot in any gear bag.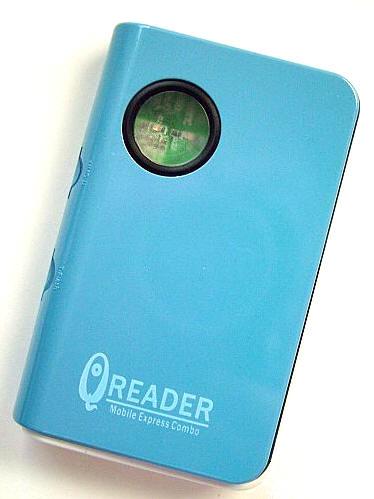 Specifications:
USB 2.0 transfer rate up to 480 Mbps
DC + 5 volts supplied by USB port
Supports Hot-Swap, fully plug & play
LED indicator to indicate card access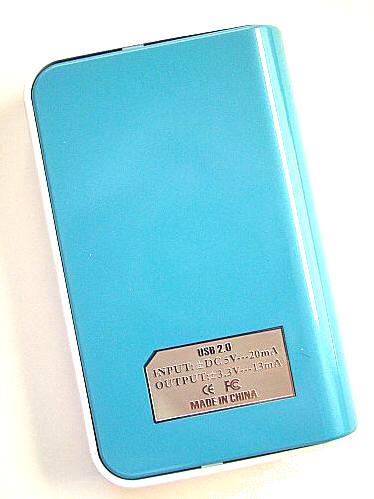 Included in the package are the card reader and a three foot long USB to
mini-USB adapter cable. Cards supported include: SM , SMC, xD, SD, mini SD,
SD-Ultra, SDC Card MS Slot, MMC, MMC II, HS-MMC, RS-MMC, MS, MS Duo, MS Pro, MS
Pro Duo, MS MG, MS MG Pro, MS MG Duo, MS MG Pro Duo, CF-I, CF-II, CF Ultra II,
Micro Drive, 1.8inch HDD, MD Card, MS Rom, SMC Card, T-Flash, MMC Micro, MMC4.0,
RS-MMC4.0.
All but the T-flash and MMC Micro fit into the four slots on the front of the
reader. A white plastic faceplate swings to cover the port holes when the reader
is being stored.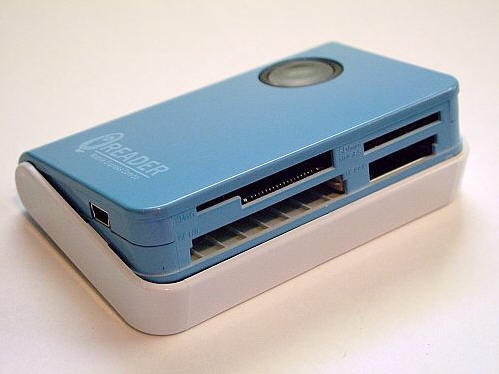 The MMC Micro slot is on the left, the T-Flash on the right.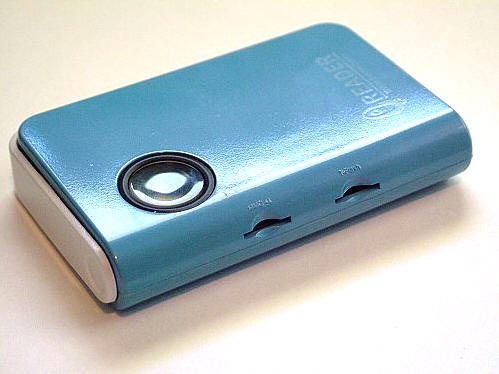 I still find it hard to believe that there are memory cards as tiny as the
T-flash. I mean…wow!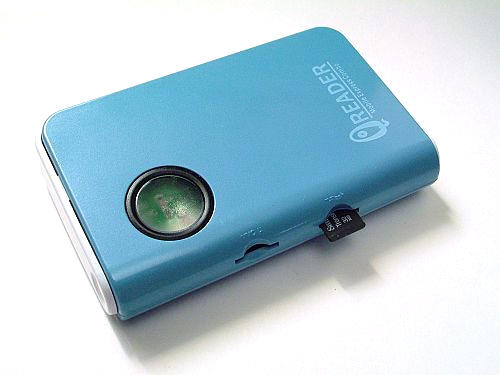 The mini-USB connection is on the bottom of the
device.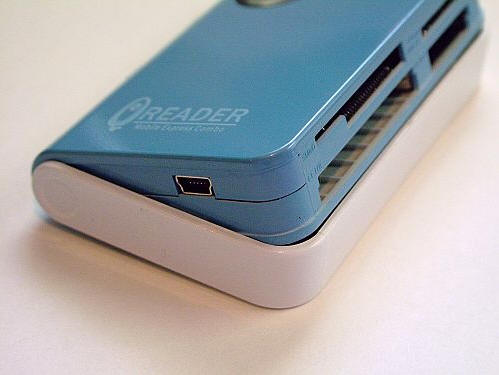 When the reader is plugged in and receiving power, the green light will glow.
As the inserted card is accessed, the red light will blink, and the red light
will simply glow steadily otherwise.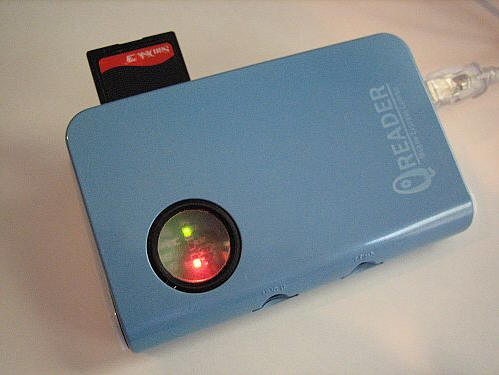 The various ports on the card reader are not labeled in the "My Computer"
view, so this is one of those times when keeping each memory card formatted with
its own name can help.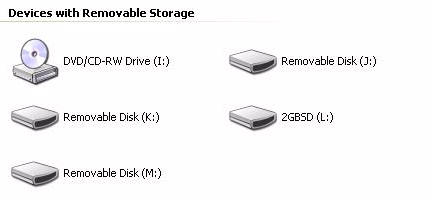 This card reader boasts USB 2.0 transfer rates of up to 480 Mbps. To see if
this number makes a big difference in the real world, I decided to test it while
transferring a 713MB movie file. The Q-Reader did the transfer from computer to
card in one minute 23 seconds and from card to computer in one minute 14
seconds. For comparison, the

Atech iDuo did the transfer from computer to card in one minute 52 seconds
and from card to computer in one minute 23 seconds. The memory card used was a
2GB SanDisk Ultra II., and obviously even larger files would have resulted in
larger time differences.
All told, the USB Geek Q-Reader is yet another twist to a familiar story –
four card slots which service just under 30 different flash memory cards as long
as the user has the proper adapter for the more exotic versions. However, the
slightly faster read/write speeds and the addition of the two extra readers
built into the side will add a level of convenience that T-Flash and MMC Micro
users may find hard to resist.
Product Information
Price:
22.0
Manufacturer:
USB Geek
Requirements:
Pros:

Dedicated slots for T-Flash & MMC Micro cards
Portable
Faster read/write times than some other readers

Cons: