We use affiliate links. If you buy something through the links on this page, we may earn a commission at no cost to you. Learn more.
Product Requirements:
Any audio device with a 3.5mm mini
jack
Now that winter is officially here, digital music lovers might be looking for
a way to keep warm while enjoying their tunes outside. With that goal in mind,
let's take a look at the Burton

Headphone Beanie, a convergent device that takes an item of winter clothing
and integrates it with a set of speakers.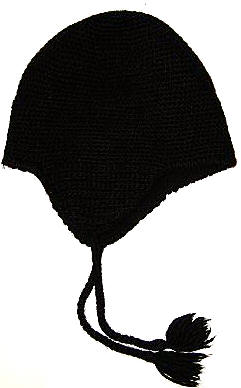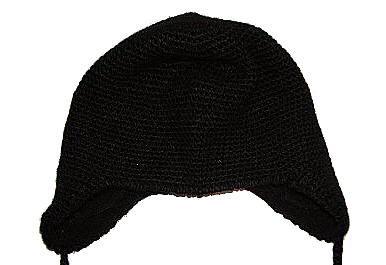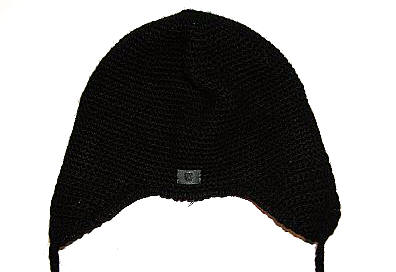 From left to right: full side view, front and back
This snuggly ear-flapped beanie is available in sea kelp (beige), true black
and stealth gray. It is composed of 50% wool, 33% mohair and 17% nylon, and is
stretchy enough that one size will fit all. A band of polar fleece rings the
bottom and front, and completely covers the ear area for extra warmth.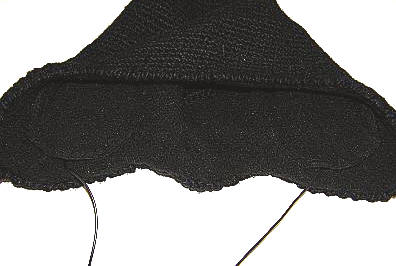 Even without the added electronics, I would think this was a cute
winter topper, but the addition of speakers in the earflaps makes it something
special.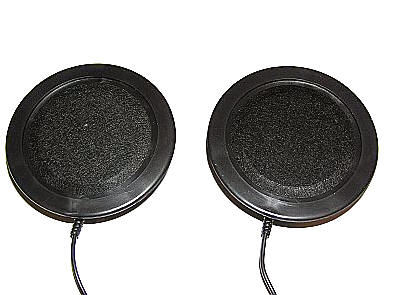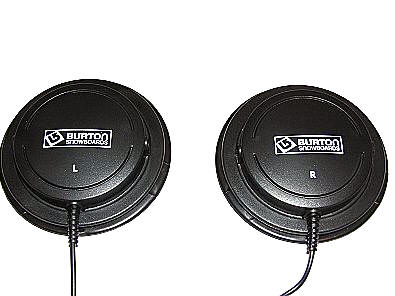 Each polar fleece earflap compartment uses three small tabs of Velcro to
contain the Burton branded speaker.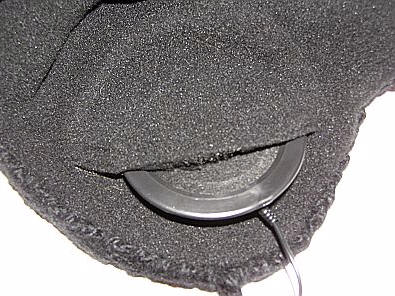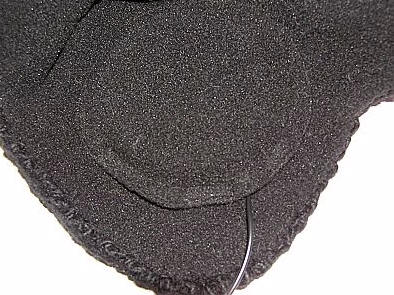 Never miss one of our posts again. Sent MON, WED, and FRI with the latest gadget reviews and news!
According to the beanie's packaging, these are 40mm Mylar speaker with a
frequency response of 20-20K Hz. Their impedance is 32 ohm and their max power
input is 120mW. A 26" long Y-shaped cable dangles from each ear of the beanie,
ending with a 3.5mm mini-jack. Depending on what type of digital music player
you have, and whether or not it has it's own remote, this plug can be directly
inserted into the remote, effectively becoming the headset for the player.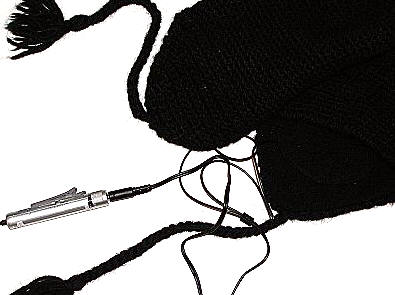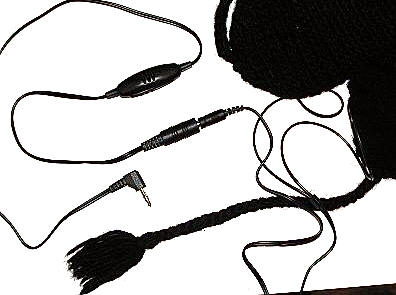 From left to right: Plugged into my digital music player's
remote,  plugged into the included volume slider
If your digital music player does not have a remote, then there is an
additional 31" cable which has a volume control slider built-in. The slider goes
from MIN to MAX, allowing you to adjust the players volume while it is kept in a
pocket.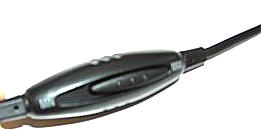 Sound through the Burton Headphone Beanie is surprisingly awesome! There is a
definite difference between the sound you get from earbuds and in-ear headsets
versus an around-ear headset or actual speakers sitting on top of your ears.
Volume levels would be excellent in any type of noisy environment and the slim
line of the speakers would keep the wearer from looking like they were walking
around with an obvious head-set on. Of course, the speakers can also be removed
if you ever need to dry clean the cap or you just want to wear it as a beanie –
not a headset.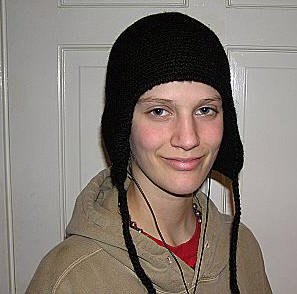 Sarah, my 15 year old daughter, has claimed this beanie for
herself
An added benefit to this two-in-one device is that since this is a
snug-fitting beanie, the chances of the headset being knocked off the wearer
while engaged in vigorous outdoor activity is virtually nil.
If you are outside during the cold weather months – walking, jogging, skiing,
snowboarding, or simply working – and you like to listen to music while you are
doing your thing, then the
Burton

Headphone Beanie would be a great way to stay warm while enjoying your music
of choice.
Request a catalog here.
Price: $39.95
Available in Sea Kelp, True Black and Stealth Gray
Pros:
Snuggly warm cap
Built in speakers
Included volume slider for digital music players without remotes
Excellent sound through the speakers
Headphones stay secure while user is active outdoors
Cons:
None
Product Information
Price:
39.95
Manufacturer:
Burton
Pros:

Snuggly warm cap
Built in speakers
Included volume slider for digital music players without remotes
Excellent sound through the speakers
Headphones stay secure while user is active outdoors

Cons: