We use affiliate links. If you buy something through the links on this page, we may earn a commission at no cost to you. Learn more.
Everything old is new again. Case in point: The SCOTTeVEST Classic Vest. It
has been over 3 years since my first review of a SCOTTeVEST product. That review
was of the original
eVest. Since
then, we've reviewed several jackets,
a leather coat,
pants and even a
hat. Now we're back with a review
of their re-released vest.
The Classic Vest, takes the original version 1.0 vest and updates it with all
the latest features that have made the  SCOTTeVEST line of products so
popular. Available in Black and Slate Grey, this vest has a size range that
includes Small, Medium, Large, Large + Tall, X-Large, X-Large + Tall, XX-Large,
XX-Large + Tall, XXX-Large and XXX-Large + Tall. I was sent the Slate Grey in
size Small.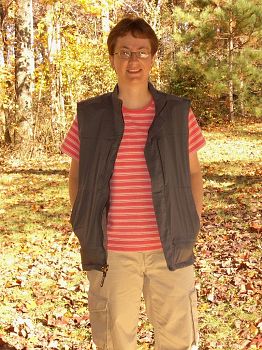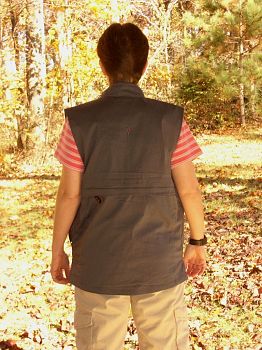 The vest is made of Teflon coated machine washable cotton fabric. The
material is light weight and comfortable to wear. It does show a few wrinkles
after awhile though.
The interior of the vest is made of Coolmax breathable mesh. This is a
see-thru material that can snag depending on the objects that you store in the
pockets.
The main feature that people have come to expect from SCOTTeVEST products are
pockets, and plenty of them. This vest does not disappoint. It has a whopping
individual 28 pockets / compartments. You'll need to draw a map in order to
remember where you put every item that you carry with you :o)
I'm not going to describe every pocket, but as a quick overview, there are 2
zippered hand slash pockets, 2 zippered horizontal pockets on the outside of
them, and two vertical zippered breast pockets. On the back is a very large
zippered pocket, and then the interior has all the rest of the pockets /
compartments. Layout is pretty similar to what I've become used to with other
SCOTTeVEST jackets.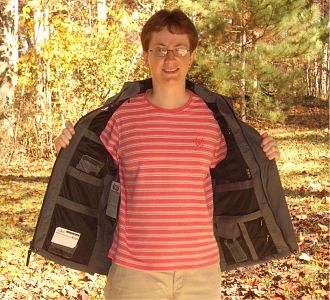 The Classic Vest has the now famous PAN (Personal Area Network) built in, so
that you can route your earphone cables through various pockets and up to the
collar of the vest. A nice addition to this new vest are the rubber earphone
cable holders at the top edge of collar.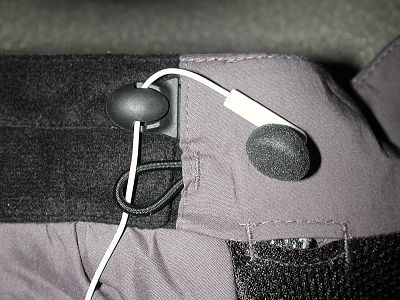 Speaking of the collar, I really like the height of this one. At 2.25in tall,
it's short enough that it doesn't get into my hair line which tends to bug me.
The Classic Vest has a heavy duty nylon zipper down the front and a snap at
the bottom waist. Several magnets keep the wind flap over the main zipper
closed. I should also note that this vest can be worn on its own or zipped into
the Version Three.0 Finetex, Cotton or Microfiber shells, for additional
storage.
Branding on this garment, like other SCOTTeVEST jackets, is abundant. I don't
know if I'm just used to it though, or if they just don't seem as noticeable on
this vest. It maybe be due to the fact that the embroidered logos are done in a
shade of grey that is only slightly darker than the color of the vest material.
As far as style, this vest is definitely casual in appearance. It's more
masculine than unisex in my opinion. Scott, you really need to
start making some female only geek wear! That's not to say that women will not
want to wear this vest… But be aware that the sizes may be too big for you. I
normally wear Medium and found that the Small size of this vest felt and looked
a little biggish on me.
The Classic Vest from SCOTTeVEST is the ultimate light weight, Spring, Summer
or Fall geek garment. It's a great alternative to carrying a gear bag during the
times that you are bumming around the town, woods, etc.
 
Price: $129.99
Pros:
Pockets!
Light weight
Pockets!
Can zip into other SCOTTeVEST shells
Cons:
Somewhat pricey for a vest
Product Information
Price:
129.99
Manufacturer:
SCOTTeVEST
Pros:

Pockets!
Light weight
Pockets!
Can zip into other SCOTTeVEST shells

Cons:

Somewhat pricey for a vest