We use affiliate links. If you buy something through the links on this page, we may earn a commission at no cost to you. Learn more.
Product Requirements:
Device:
Handspring/PalmOne Treo 600 Mobile Phone
 
I had been happily using a
Dell Axim for the last year or so and figured that
my mobile gear situation was pretty well covered with that machine. My wife,
however, knew that I was very intrigued by the new
Treo 600 and went out and got
me one for the holidays. (Talk about the perfect wife for a gadget freak, thanks
honey!) The included slipcase from Handspring, now PalmOne, does a decent job of
protecting the 600 but has no provision for a belt clip and looks, well, cheap.
Clearly something else was called for in a case and who better to look at than
Vaja. For those of you who are unfamiliar with
Vaja, it is an Argentine company that
specializes in custom cases for mobile devices.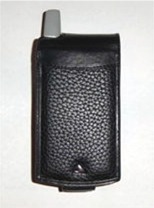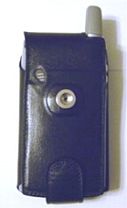 In a nutshell, this case is close to perfect. The fit is almost flawless, the
build quality is superb and the belt clip is very sturdy. As you can see from
the pictures, all the cutouts line up properly.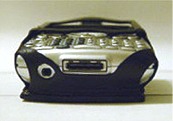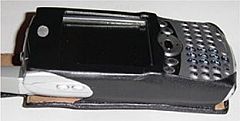 There is little in the way of gaps or loose spots, with the exception of the
top of the case above the screen (there are two models of the Treo 600, the GSM
version which is flat above the screen and the Sprint PCS model which has a
bulge above the screen. The case fits both of them and Vaja left a little room
for the Sprint machine. It doesn't detract from the case in my opinion.)
As
always with Vaja, the leather looks, smells and feels like no other leather
product I have ever seen. It is just that well done. The steel mesh screens over
the speaker and micrphone are nice touches as well.
Vaja cases do not come cheap. They
are however, from my standpoint, the very best available for mobile devices (I
have owned several of their products and have never been disappointed) and are
thus worth the extra money. If you are looking for a case for your Treo 600 and
don't want to compromise on looks or quality, this is it.
Never miss one of our posts again. Sent MON, WED, and FRI with the latest gadget reviews and news!
Price: $58.90
Pros: 

Great looking
Extremely well made
Very sturdy belt clip
Tight solid fit
Cons:
Small gap at top of the case (GSM models only)
Price
Product Information
Price:
58.9
Manufacturer:
Vaja
Pros:

Great looking
Extremely well made
Very sturdy belt clip
Tight solid fit

Cons:

Small gap at top of the case (GSM models only)
Price