We use affiliate links. If you buy something through the links on this page, we may earn a commission at no cost to you. Learn more.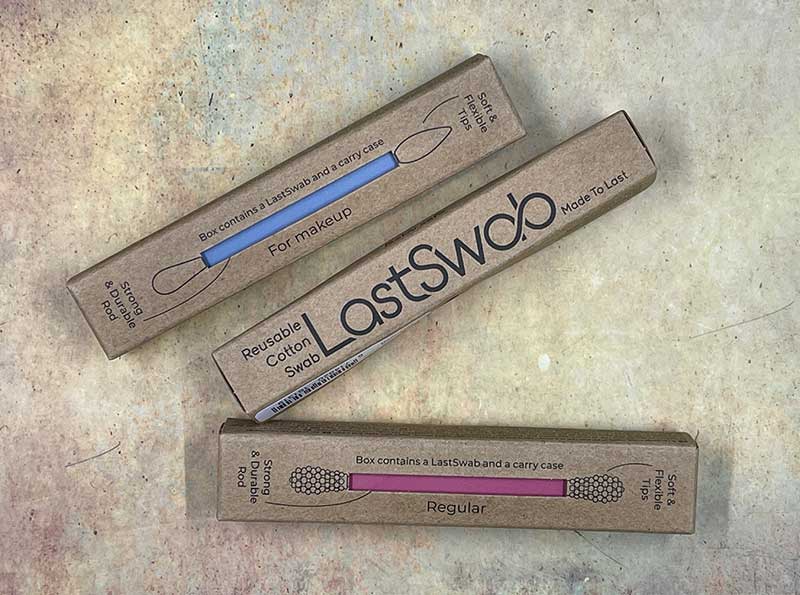 REVIEW – I use a Q-tip every day to clean my ears after I get out of the shower. It's always a quick swipe and into the trash it goes. Have you ever wondered how many Q-tips wind up in the garbage each year? I didn't either until I was asked by LastObject if I was interested in taking a look at their LastSwab. Let's check it out.
What is it?
The LastSwab is an eco-friendly alternative to the single-use cotton swap AKA Q-tip. Like the LastTissue that I wrote about last year, Danish maker LastObject's LastSwap has been designed to be reusable.
What's in the box?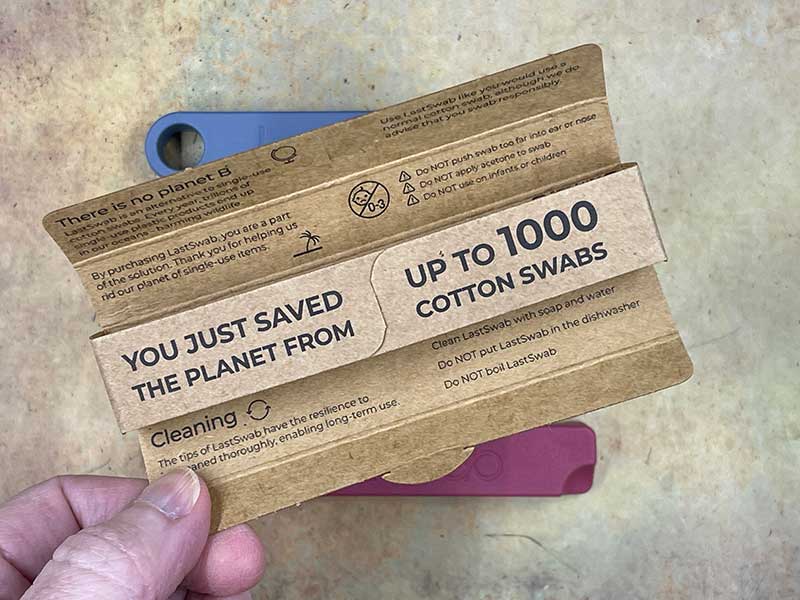 Design and features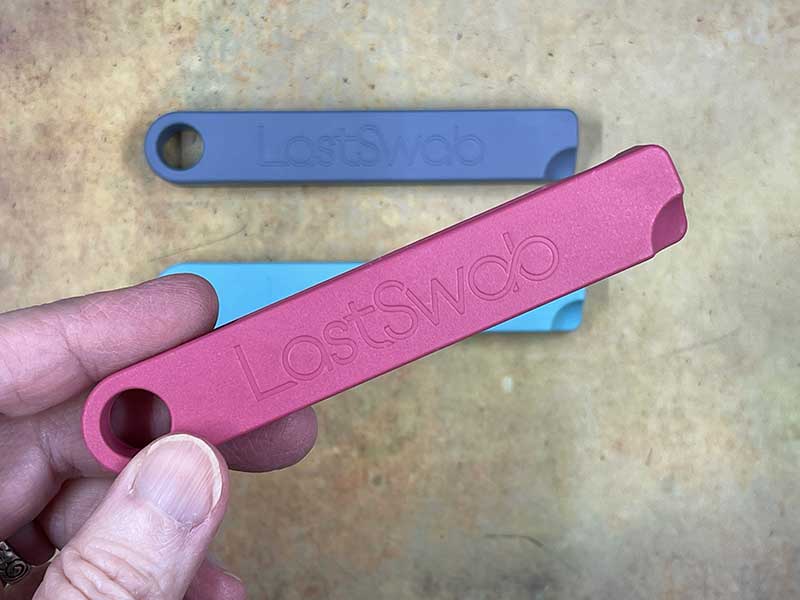 There are 3 versions of the LastSwab. There's Basic, Baby, and Beauty LastSwabs.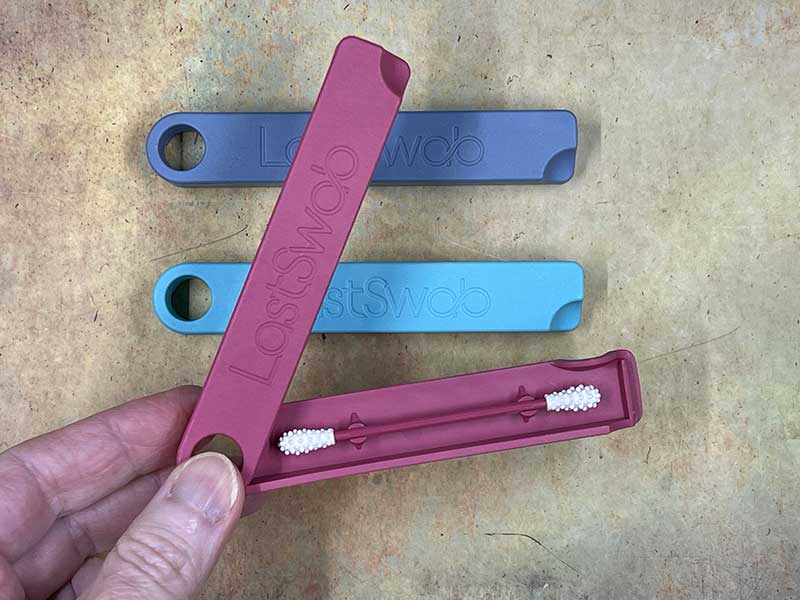 Each reusable swap comes with its own storage case that is made from either a corn-based material or ocean plastic. The case makes it easy for travel, storing in your bag or even the medicine cabinet at home.
LastSwab – Basic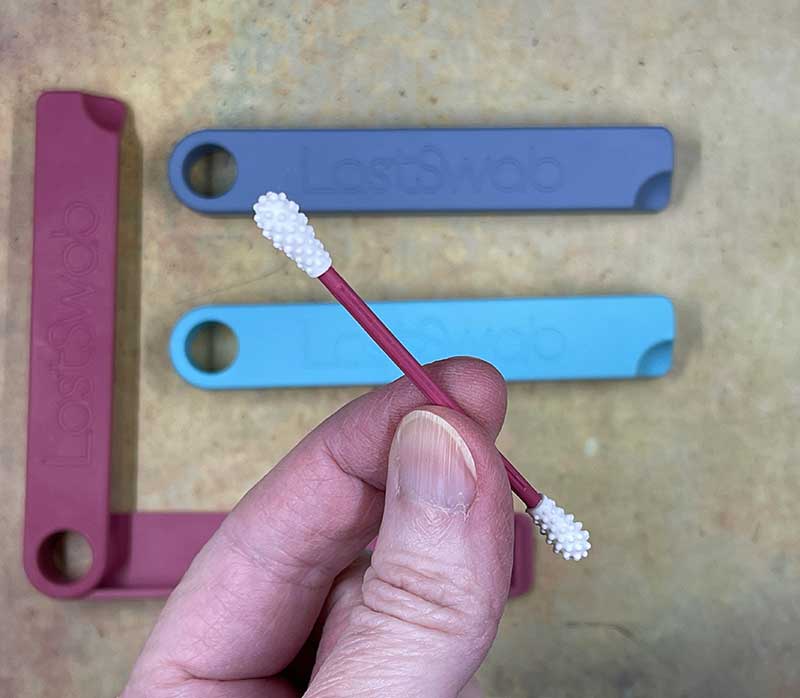 Each LastSwab is available in a variety of colors depending on the version. The Basic LastSwab is available in 6 colors including the red color (looks more like a dark pink to me) that was sent to me.
Like other cotton swabs, the LastSwab has two ends with a stick/rod in the middle. The LastSwab rod is made of glass fiber-reinforced plastic, so it's not going to snap in two.
The swabs on the ends are made of TPE rubber material that is soft and flexible. The LastSwab Basic has little bumps on the ends that enable it to pick up gunk and when you're done swabbing, you can clean the ends with regular soap and water and store it back in its case. Each swab is designed for up to 1000 uses. So for my daily swabbing habit, one LastSwab could last me close to 3 years!
The only issue I found with this swab is that it doesn't do that task that I need a cotton swab to do – dry my ears. That's why I use a cotton swab after I get out of the shower every morning – to dry the water out of my ears. The LastSwab works well at removing any wax buildup that I might have but doesn't absorb water.
LastSwab – Baby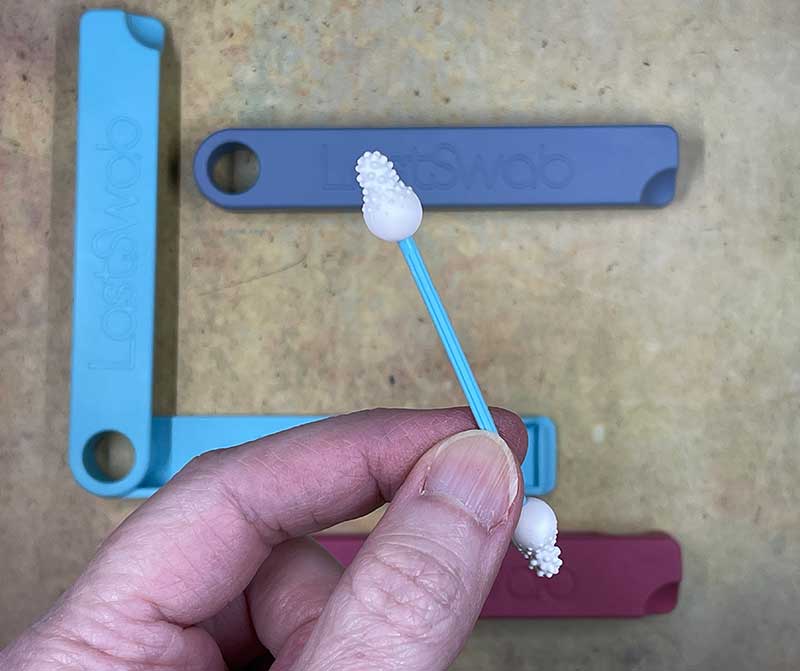 The Baby version of the LastSwab looks similar to the Regular version, but it has a more bulbous end to help prevent you from sticking the swap too far into the baby's ears or nose.
LastSwab Beauty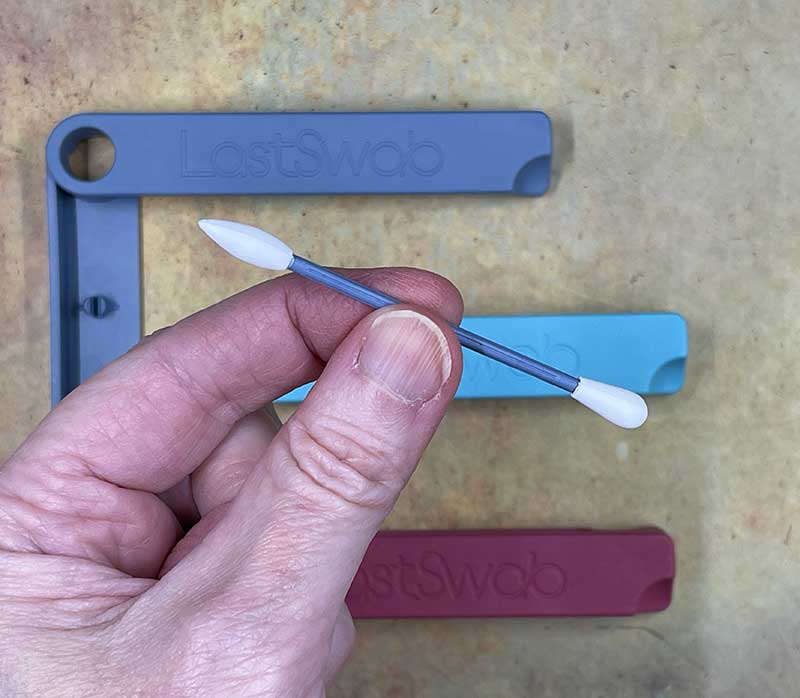 Last but not least, there's the LastSwab Beauty that features two differently shaped ends. One end looks like a standard Q-Tip like the LastSwab Basic minus the bumps. The other end has a smooth pointy tip.
I don't wear makeup, but can see where this LastSwab could be very useful for people who do.
Reasons to buy
Reusable
Includes a storage case
Different versions/shapes
Reasons not to buy
Final thoughts
I'm a fan of LastObject's products and still use their LastTissue. I like the LastSwab and think it will be useful for a variety of uses and the fact that you can wash and reuse it up to 1000 times helps the planet and your wallet.
Price: $12
Where to buy: LastObject and Amazon
Source: The sample for this review was provided by LastObject.