We use affiliate links. If you buy something through the links on this page, we may earn a commission at no cost to you. Learn more.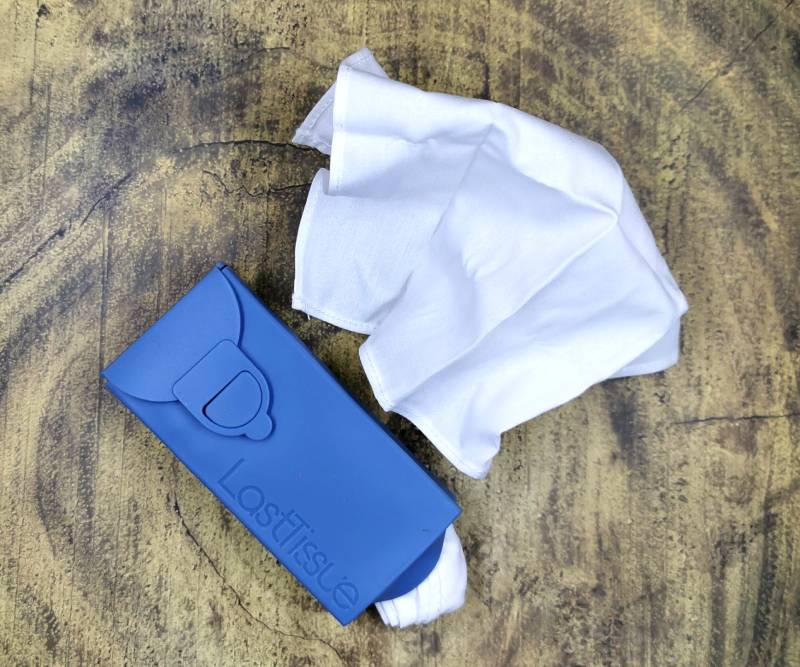 CROWDFUNDING NEWS – According to the Kickstarter campaign tagline, LastTissue is a reusable tissue pack that's like if a Kleenex pack and a handkerchief had a baby. From what I'm seeing, that looks about right.
Why is it cool?
The paper and pulp industry is the third largest industrial emitter of global warming gasses. Every year around 8,000,000 trees are cut down to make facial tissues for the US alone.

Deforestation can lead to a direct loss of wildlife habitat. The removal of trees reduces available food, shelter, and breeding habitat. It also removes the miraculous effect the trees have of cleaning our carbon emissions to breathable oxygen – helping to prevent climate change.
I'm a tree hugger, I hate seeing trees cut down, and I'm equally concerned about climate changes. If there are small things that we can all do to make positive changes, I'm all for it. Going back to using reusable/washable handkerchiefs sounds like a relatively easy thing to do since you can just throw them in with your bath towels when you do the laundry.
They sent me an early sample of the LastTissue and I like the handy well-thought-out case design that you use to hold the clean and used tissues. The tissues themselves are made of 100% cotton with hemmed edges. Each pack has 6 tissues in it so that should be enough to get through a day for most people – unless you have a cold!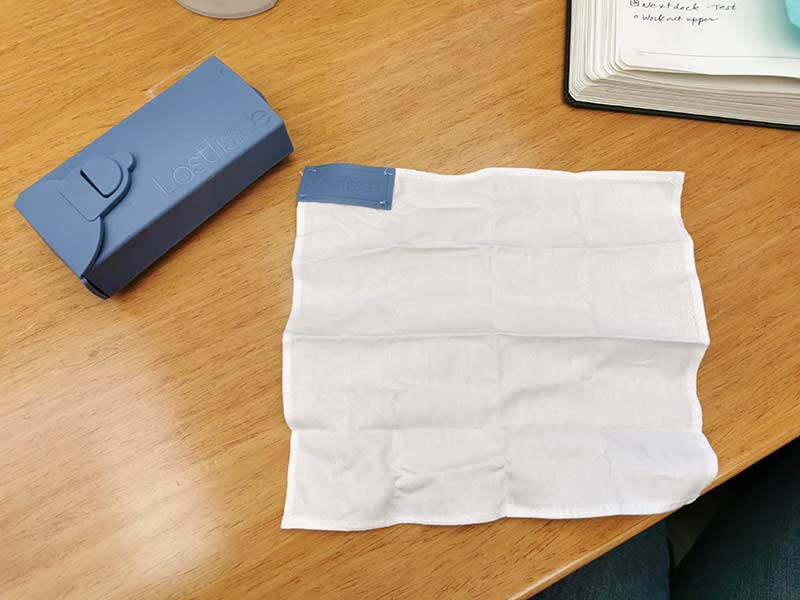 When you pull out the last tissue in the pack, there's a small silicone square sewn into the corner. When folded correctly, this piece of silicone will separate the clean tissues from the dirty tissues.
When I had used all 6 tissues, I pulled them out of the pack and threw them in the washer and dryer with a load of bath towels along with the case itself. Everything washed fine except that the little silicone tab is now only hanging on to the tissue by one corner. I hope they fix this with the production packs.
Where can I find more info?
The LastTissue campaign ends on 03/12/20 and they have already met their funding goal of $12,000. You can pre-order a LastTissue starter kit that includes 3 cases and 18 tissues for $39. After the LastTissue campaign ends, rewards are estimated to start shipping in June 2020. Visit their Kickstarter page for all the details.