The Gadgeteer is supported by readers like you! If you buy something through links on our site, we may earn an affiliate commission. Thank you! Learn more.
May I see a show of hands… how many of you out there hate winter as much as I do? If you're feeling blue, cooped up and downright bored, then you might want to check out some of the Pocket PC games that ClickGamer has let me test drive:
Dread Dracula

This game is as fun as it sounds. Wander around a creepy castle collecting as much blood as you can and avoiding the the evil Pumpkin Head.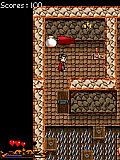 Queue

If you like puzzle games, you'll love Queue. This game has been translated from a web based game to a Pocket PC game with 100 levels. Push various shapes around the board to arrange them in the correct order.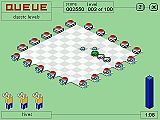 TMax

This is a 42 level maze game that looks simple, but will drive you insane! The object of the game is to get to the door before the minotaur gets to you. Problem is, he gets 2 moves to every one of yours.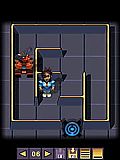 If you do try out these games, let me know what you think. So far TMax is my favorite, with Queue in 2nd place.