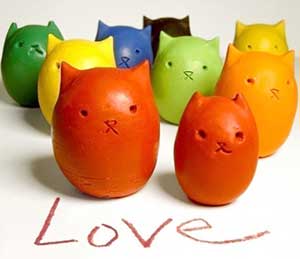 Yes, I know these aren't gadgets, but I still can't help but like them. Can you guess what they are without checking the answer after the jump? Here's a hint… Look at the word written below them. Give up?
They are cat shaped crayons from Etsy. You can buy a set of 4 for $14.
[Via Must Have Cute]
Other articles that we've written that you might like...