We use affiliate links. If you buy something through the links on this page, we may earn a commission at no cost to you. Learn more.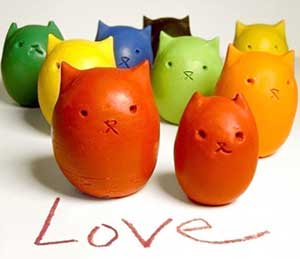 Yes, I know these aren't gadgets, but I still can't help but like them. Can you guess what they are without checking the answer after the jump? Here's a hint… Look at the word written below them. Give up?
They are cat shaped crayons from Etsy. You can buy a set of 4 for $14.
[Via Must Have Cute]