We use affiliate links. If you buy something through the links on this page, we may earn a commission at no cost to you. Learn more.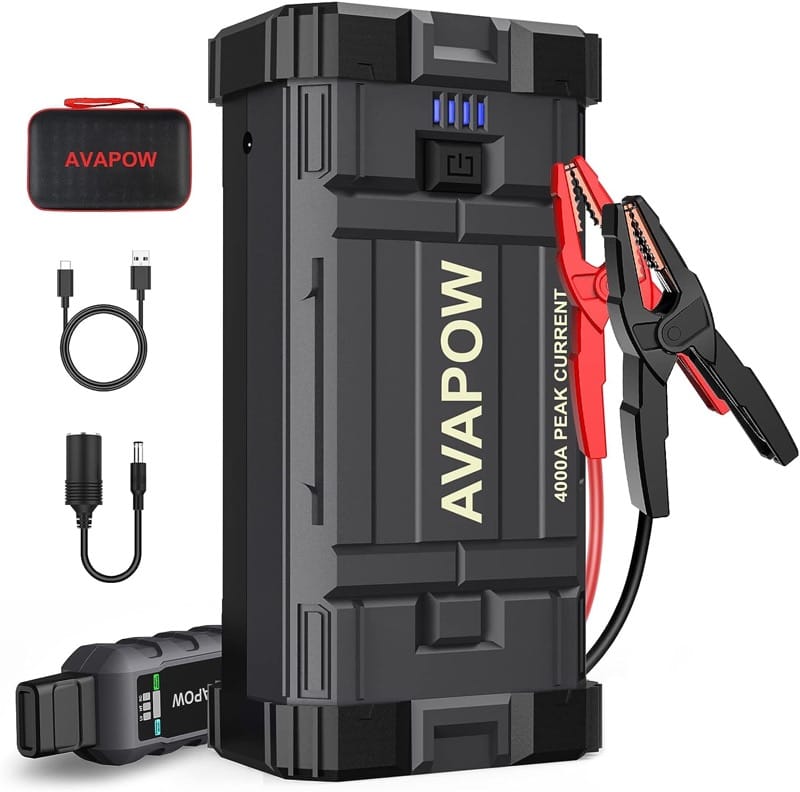 BLACK FRIDAY DEAL NEWS – Dealing with a dead car battery can be a major hassle, and we've faced that frustration more than once at my place, not just with our cars but even with our garden tractor. Using traditional jumper cables is never a fun ordeal, and that's why portable jump starters like the AVAPOW A58 and the A68 have become a game-changer in recent times.
The AVAPOW A58 is not your average jump starter; it's a robust 4000A peak current, 27800 mAh battery powerhouse capable of reviving all gas-powered vehicles, from motorcycles and ATVs to lawnmowers and snowmobiles, in just a matter of minutes. It can even tackle 10L diesel-powered vehicles, offering a versatile solution for various needs.
What sets the AVAPOW A58 apart is its force start boost button, designed to jumpstart a battery with a voltage as low as 2.0v or even when it's completely dead. As claimed by AVAPOW, the clamps are top-notch, featuring a double-layered metal interior for enhanced conductivity, faster starts, and excellent insulation. The ergonomic design ensures a comfortable grip, with a pointed design to prevent slipping during use.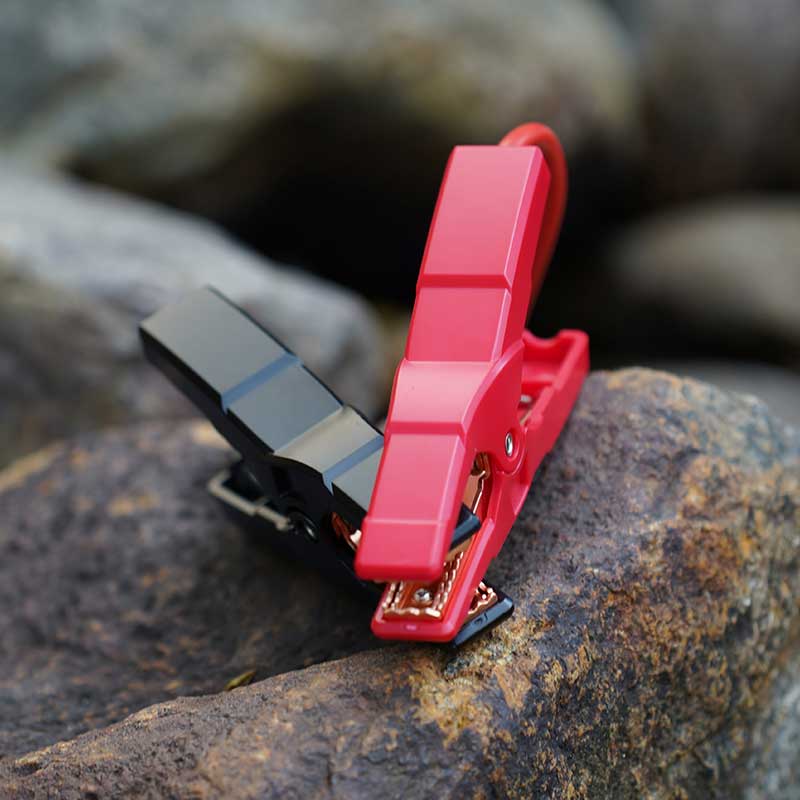 Crafted from eight-gauge copper wire, the cables offer superior conductivity compared to the ten-gauge copper wire commonly used by other jump starter gadgets. The best part? When you're not jump-starting your car, the A58 can double as a portable backup battery to recharge the battery in your tablets and phones.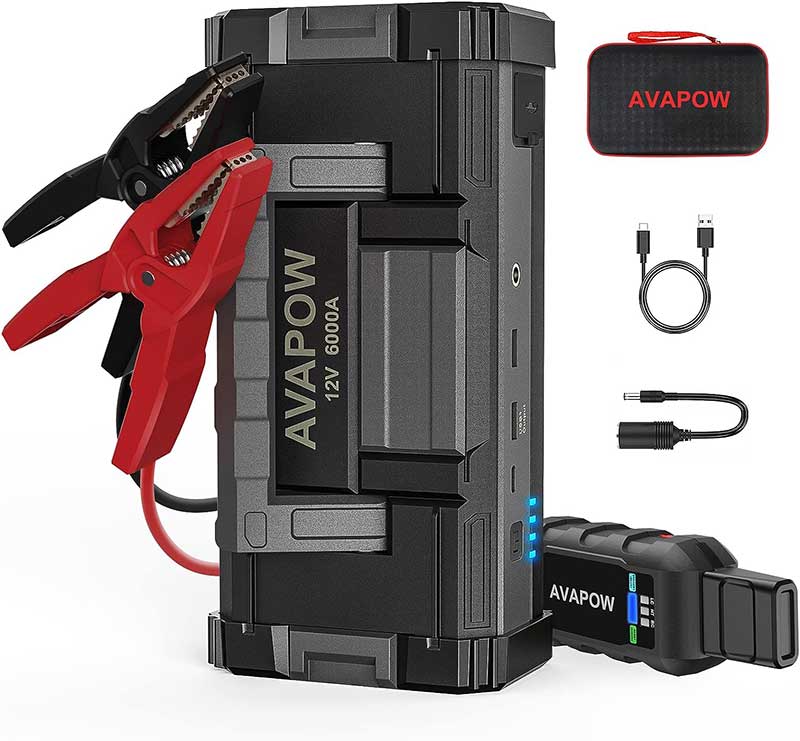 The AVAPOW A68 Jump Starter is not just a lifesaver for those dreaded dead battery moments. With a peak current of 6000A, it's a compact superhero that can jumpstart your car in seconds without needing a second car or another person's assistance. Beyond its car-reviving abilities, the A68 can charge your gadgets too, including your phone, tablet, and more. The A68 jump starter even has a built-in flashlight for added convenience.
Safety is a top priority, with features guarding against overcurrent and short circuits, coupled with LEDs signaling when the unit is ready to start your car.
If you're interested in checking out the AVAPOW A58 or A68 jump starters, you can head over to Amazon, where they are currently on sale at Black Friday prices.
Product: AVAPOW 58 Jumpstarter
Original Price: $119.99
Discount: 33%
Deal Price: $80.99
Where to buy: Amazon
.
Product: AVAPOW 68 Jumpstarter
Original Price: $219.99
Discount: 39%
Deal Price: $133.19
Where to buy: Amazon