We use affiliate links. If you buy something through the links on this page, we may earn a commission at no cost to you. Learn more.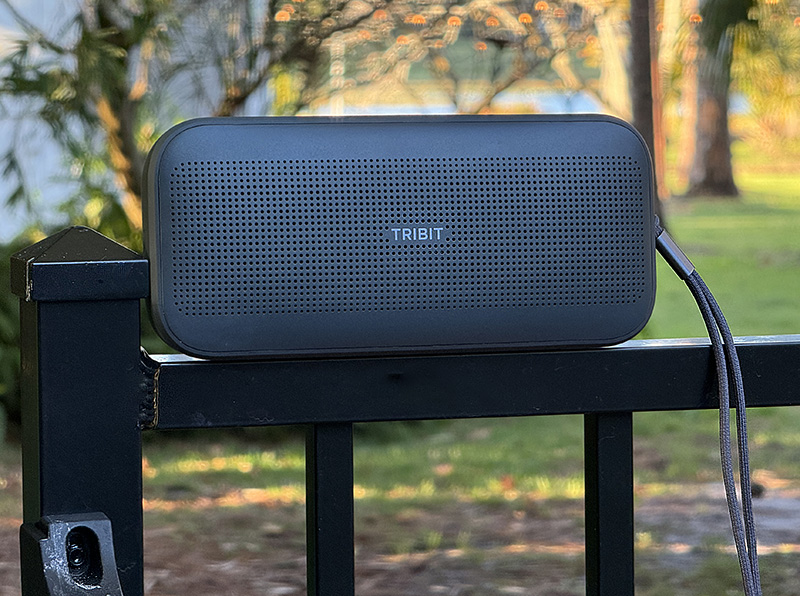 REVIEW – Of all the portable Bluetooth speakers I've reviewed, Tribit is the brand that supplies my daily driver speakers, so to speak. Their StormBox line of water resistant speakers sound way better than the price would indicate. In fact, the StormBox Micro 2 is my favorite "take anywhere" speaker—period. I use one in the shower and have one that I carry with me as I do housework. I also use (and love) the StormBox Pro speaker in our kitchen and also my wife's office. While I don't use Tribit speakers in my home office (they don't make huge speakers—yet), they occupy most of the rest of our house. There's a reason for that. Tribit's speakers sound great, are solidly made and phenomenally priced. I could end the review here, but the editors at The Gadgeteer would not be happy, so here goes . . .

What is it?
The Tribit Flow portable Bluetooth speaker is the newest in the StormBox line. It sports 25 watts of power delivering audio much louder than it should—for its size. The Flow uses digital signal processing (DSP) to bring out 10 decibels of extra bass. Tribit allows DSP to be turned on and off with an "Xbass" button on the top of the speaker.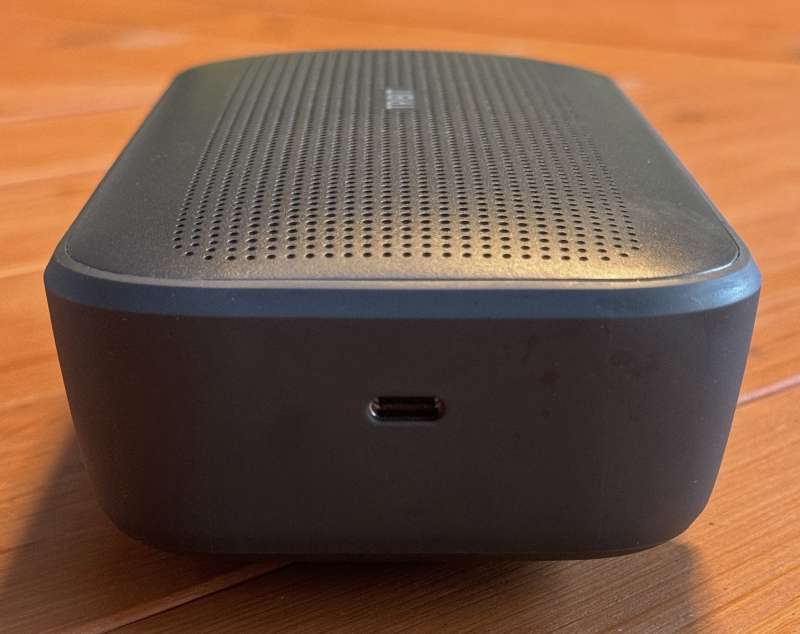 The speaker is designed to either stand upright or lay flat. It will not stand vertically. It comes in a dark gray color only. An IP67 rating guarantees the Flow speaker can be held in 20 inches of water for 30 minutes with no damage. This is perfect for pool parties or even using the speaker in the shower. A wrist lanyard is included for hanging on a tree branch—or the wrist.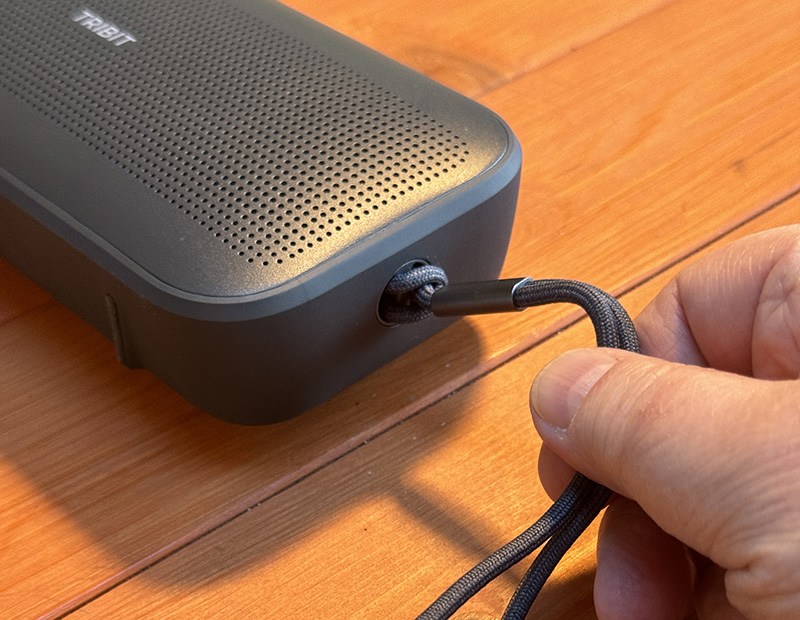 Battery life is rated from 24-30 hours depending on volume and whether Xbass is on or off. It takes 4 hours for a full recharge. Two speakers can be paired for true wireless stereo (TWS). Due to supply issues, Tribit only supplied one speaker, so I wasn't able to test it. If we receive another StormBox Flow speaker, I will append this review. If TWS works as well as it does in both the StormBox Micro and StormBox Pro, it will elevate the audio to another level.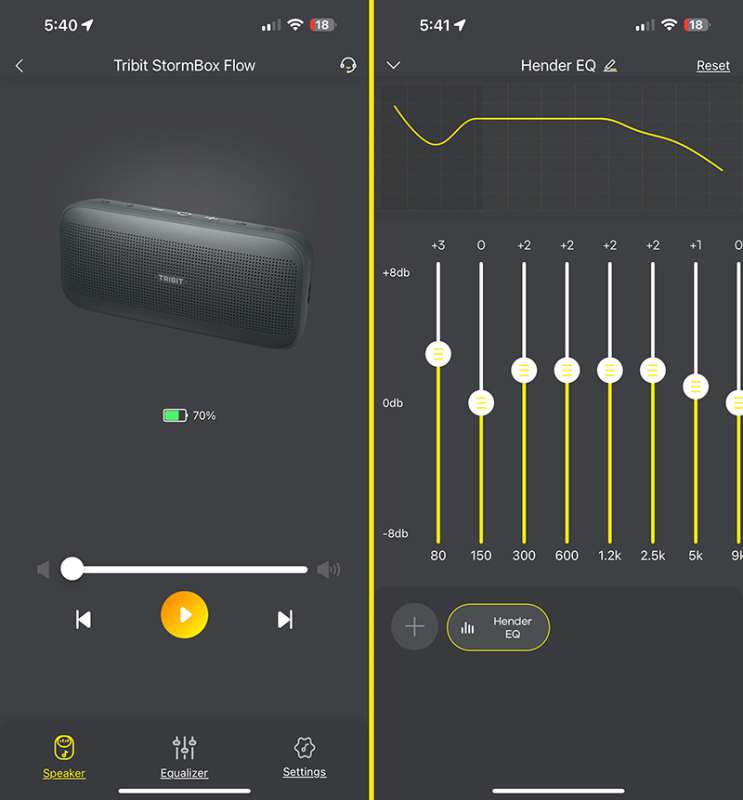 Tribit supplies a smartphone app (iOS and Android) for the Flow speaker. Along with speaker info, the app is limited to firmware updates, volume, and equalizer settings (EQ)—preset and customized. 5.3 Bluetooth provides 100 ft. of connection (depending on walls and other barriers). 

Specs
Bluetooth: 5.3
Wireless Distance: 40M
Power: 25 watts
Size: 8 in. x 3.5 in. x 2 in.
Weight: 1.5 lb.
Charging time: 4 hours
Playtime: 30 hours (depending on volume)
Waterproof rating: IP67

Design and features
The first thing I noticed is the weight of the Tribit StormBox Flow speaker. While it's a half-pound lighter than the StormBox Pro, it still feels weighty. It's not the lightweight wonder the StormBox Micro is. 

The Flow is also not fabric-covered as the other two speakers are. This is a change in direction for Tribit. There's no cloth anywhere. That's a bit disappointing because the cloth provides a great protective covering. The Flow's plastic shell can show dirt and scuff marks more easily. Due to the Flow's weight, the wrist lanyard is handy for carrying.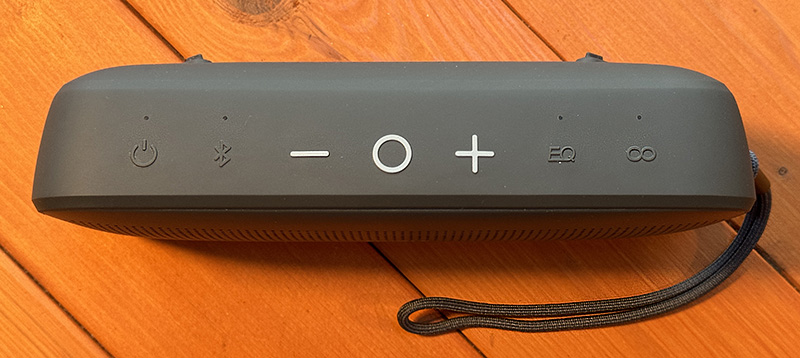 The top of the Flow speaker has a row of seven buttons, From left to right, these are: On/off, Bluetooth pairing, Volume down, Play/pause, Volume up, EQ on/off, and TWS pairing (requires two Flow speakers).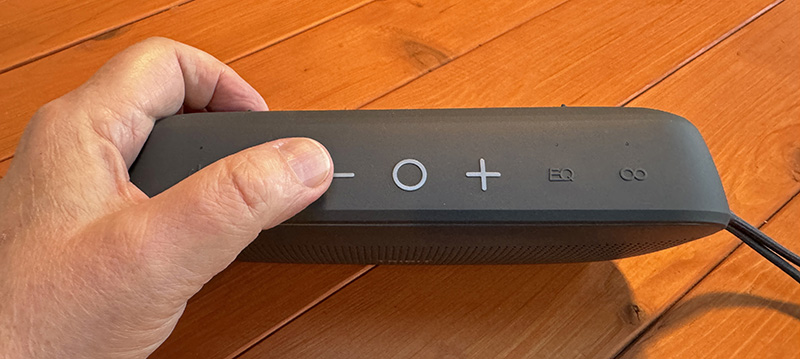 For some reason, Tribit only made the Play and Volume buttons a more visible white on dark gray (the speaker color). The other, smaller buttons are almost invisible in a dark room. When Tribit made the buttons white on their revised StormBox Micro, it was a huge improvement.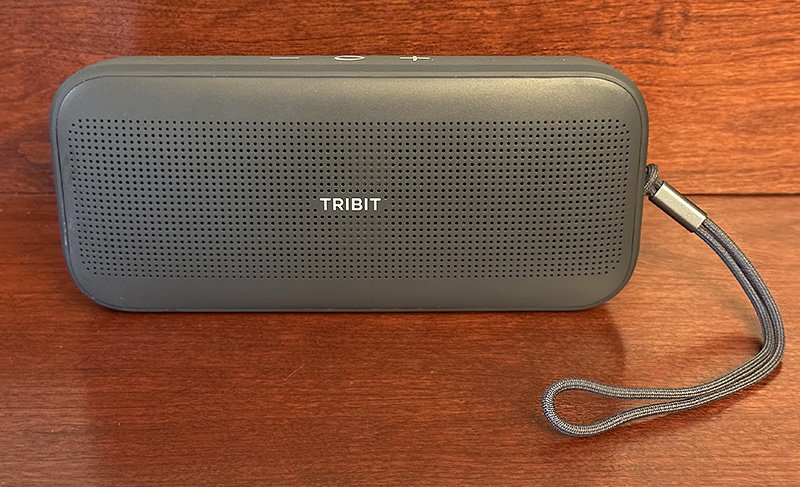 The EQ button has a small, bright light next to it. It only allows switching between three EQ presets: Xbass (white light), Audiobook (blue light), and default sound (no light). The Audiobook setting is made for vocals only. It works great by lowering the bass which can make the spoken word more intelligible. Note that the app allows more EQ choices.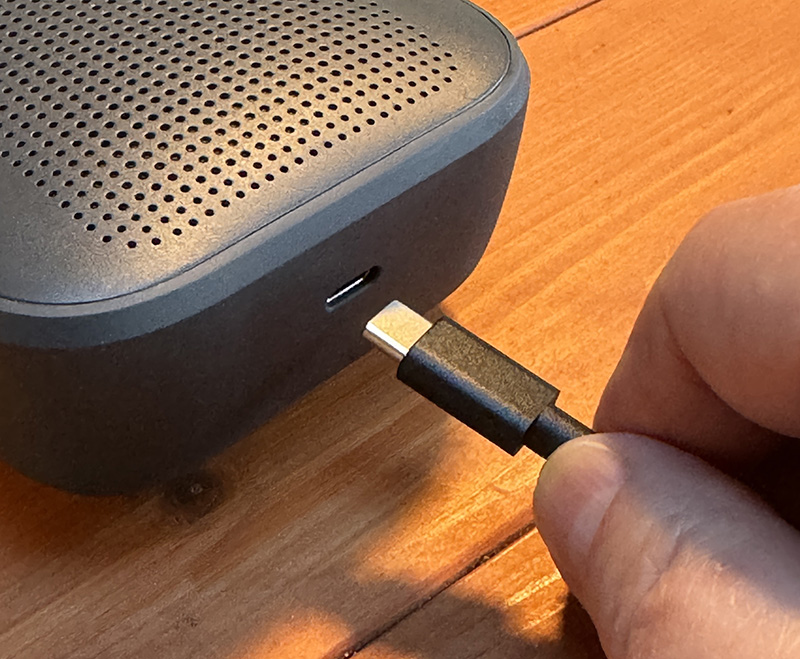 Charging is done via an 18-inch USB-C to USB-C cable. A tiny red light indicates charging. When fully charged, the light turns off.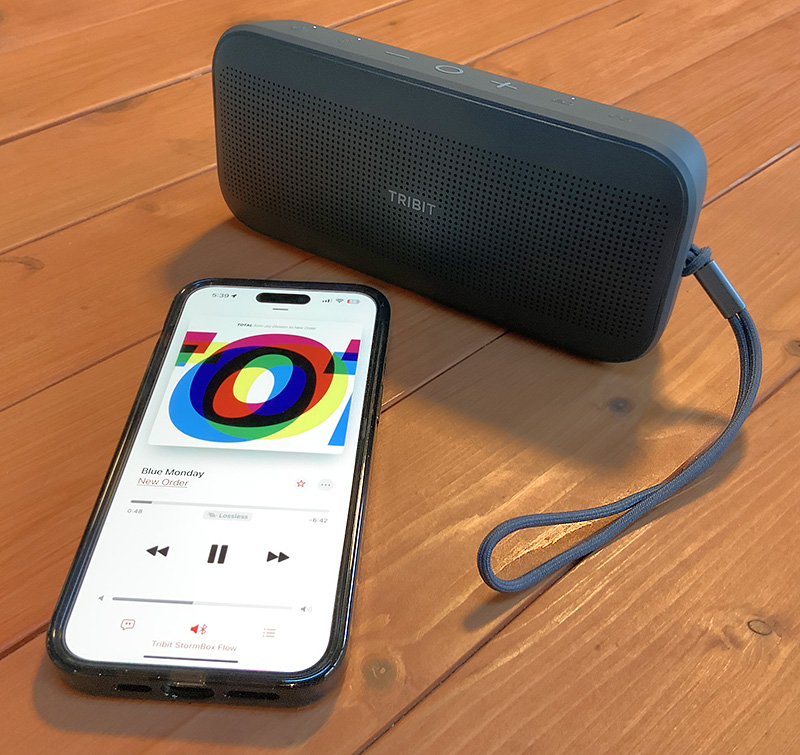 So how does the StormBox Flow sound? Pretty darn good! Once again a Tribit Bluetooth speaker sounds way better than you might think. Music sounds full and rich (where have I heard that before?) with Xbass off, but when activated, Xbass allows the Flow's sound to fill a room. The added 10dB of bass is quite a boost. Note that Xbass is not for all genres of music and it's awful for spoken word media, so use it with care.
The Flow is perfect for bedroom-sized spaces in the home or intimate get-togethers—like a backyard deck party. It can serve as both a primary speaker and just provide background music. The battery life ensures interruption-free listening for hours.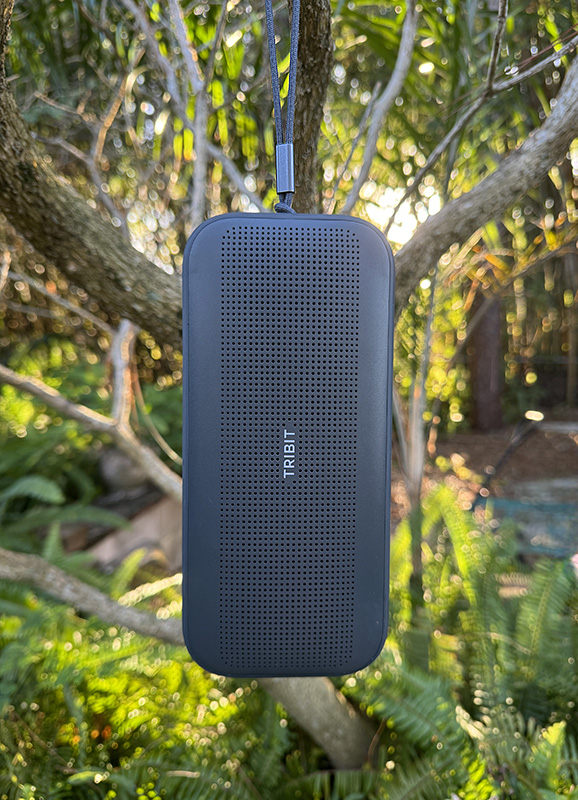 I like how the Flow speaker handles my affinity for electronic music. Since digital EDM usually requires more accurate bass, the Xbass boost gives it a kick that is even more fun to listen to. Fans of hip-hop (not me) will love Xbass!

What I like
Typical Tribit excellent sound
Instant on and off

What I'd change

Final Thoughts
Tribit has done it again. I can't help but think that this Flow speaker (as well as the Micro) is like a bargain Bose speaker.
Price: $79.99
Where to buy: Amazon
Source: The sample of this product was provided by Tribit.