We use affiliate links. If you buy something through the links on this page, we may earn a commission at no cost to you. Learn more.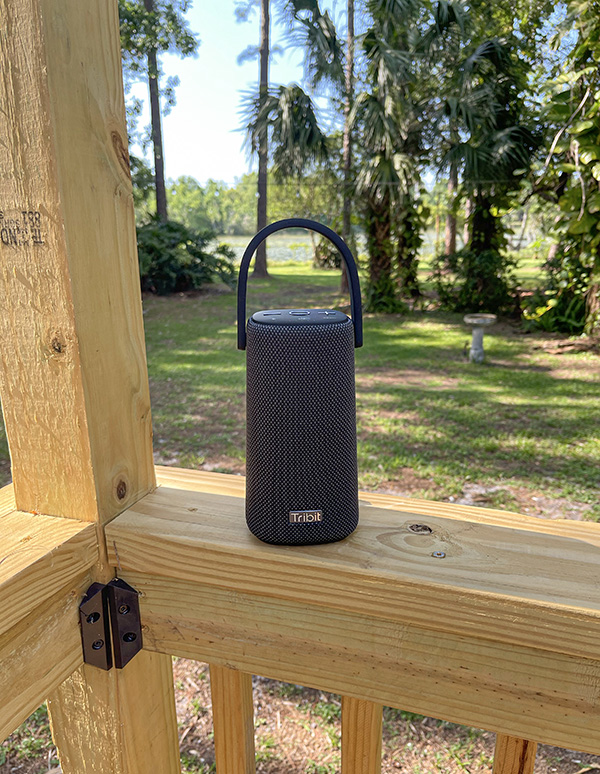 REVIEW – If the name Tribit doesn't come to mind when considering a portable Bluetooth speaker, it should. Consumers are catching on to what Tribit's been doing. Their StormBox line of speakers is stylish, affordable, and sounds really good. No matter who their competition is, Tribit always manages to offer more bang for your hard-earned buck. The new StormBox Pro is another example of what is possible when a speaker company tries a little harder.

What is it?
The Tribit StormBox Pro is the bigger brother to the StormBox and much bigger brother to the StormBox micro. It features a bottom-facing subwoofer with two mid/high-frequency speaker drivers. The top of the speakers houses the controls as well as a convenient built-in silicone handle.

Specs
Bluetooth: aptX 5.0 with Qualcomm chip for low latency (audio delay)
Bluetooth range: 100 ft.
Battery: 10,000 mAh that can also charge a smart device
Battery life: 24 hours (depending on volume)
Charging time: 7 hours
3-inch subwoofer, 2 x 40mm speakers, 2 x passive radiators
True left/right Bluetooth stereo (with 2 speakers)
IP67 water resistance rating
Size: 7 in (h), 3.75 in. (W)
Weight: 2.1 lbs.

In the box
StormBox speaker
USB-C charging cable

Design and features
Last year, I called the StormBox Micro speaker the bargain of the year. It's a small Bluetooth speaker that I use every day either in the kitchen or during a shower. It is a great little speaker. Tribit has just released its newest StormBox speaker—the StormBox Pro. The StormBox Pro is not small like the Micro. At 7 in. high, the StormBox Pro is a decent-sized speaker for both desktop and portable use. What's amazing is how it sounds. The StormBox Pro can be loud, but still, sound great with no audible distortion. Only at max volume does the audio exhibit only a hint of distortion. The built-in digital signal processing (DSP) along with Tribit's enhanced bass (turned on) gives the StormBox Pro a sound that only larger speakers usually provide.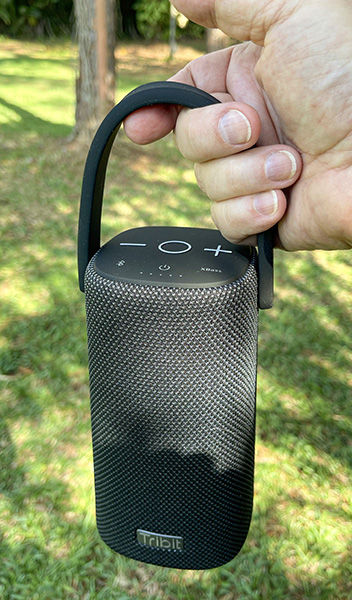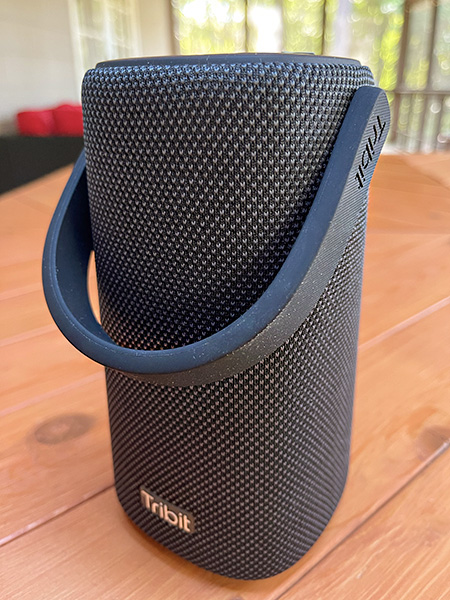 The StormBox Pro comes in black only. Its tough cloth covering is identical to the Micro's covering. If the cover on the Micro is any indication, the StormBox Pro will hold up and look good for a long time. The speaker is easy to carry with its soft, silicone handle that conveniently moves out of the way. The handle makes carrying the speaker a breeze if your hands are full.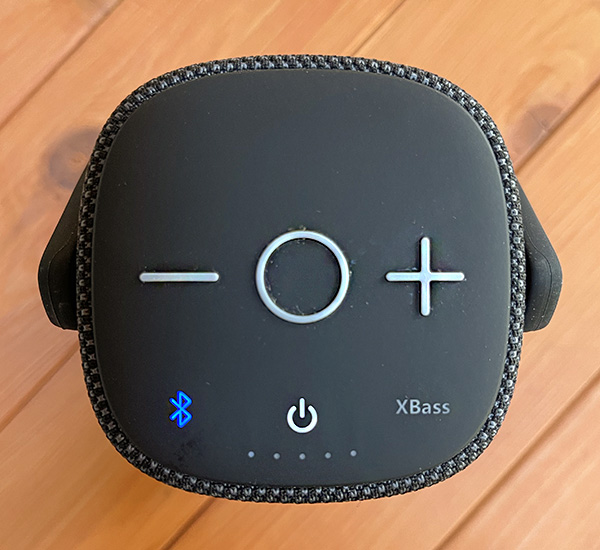 The top of the StormBox Pro houses all of the large and easy-to-figure-out buttons. A smaller lower center on/off button is surrounded by Bluetooth pairing, volume down, pause/play, volume up, and XBass buttons. I found that XBass (Tribit's name for bass enhancement) provides just enough bass for rounding out the sound without inducing a headache as too much bass can easily do. Below the buttons are tiny lights that indicate battery life.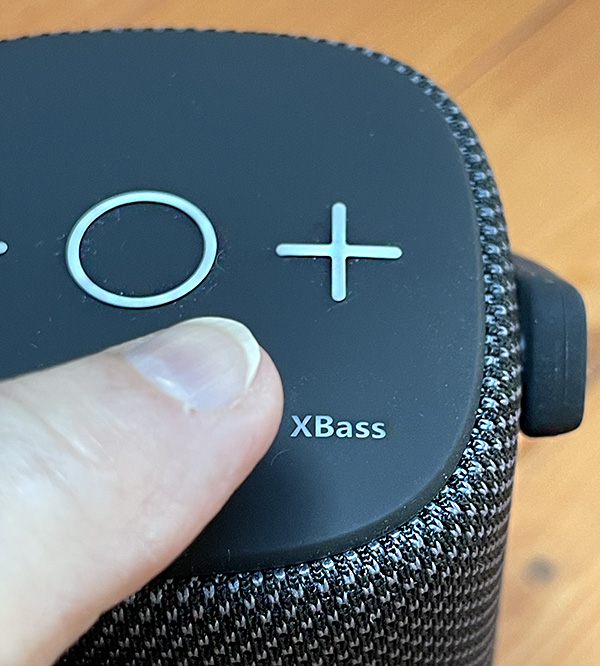 The on/off button is a delight to use. Tribit is good at turning the speaker on or off with just a quick press of the button. This doesn't seem like much until you use a speaker that requires holding the button for a few seconds just to power it on or off. It's an annoyance I can do without. Kudos to Tribit.
Pairing is a no-brainer with the StormBox Pro's dedicated Bluetooth button. It also shines a bright blue to let you know it's working. The rear of the StormBox Pro houses a USB-C port for speaker charging as well as a USB A port for charging a smartphone. So the speaker can charge your phone at the same time that the phone is providing music. This isn't a new or unique feature, but it still amazes me that a speaker like the StormBox Pro can do this. The rear ports are protected by a thick, silicone waterproof covering.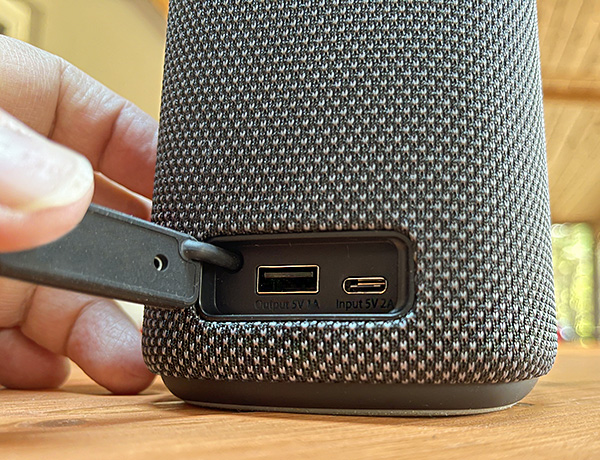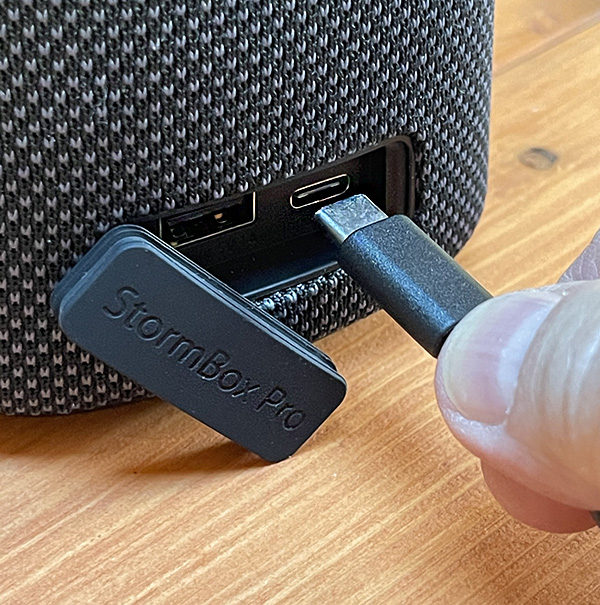 Speaking of waterproof, the StormBox Pro has an IP67 rating, meaning that it can be underwater for 30 minutes at a depth of 3 feet with no damage. This is a perfect speaker to use while washing the car, hanging out at the pool, or trips to the beach (just remember to wash off the salt residue when you get home).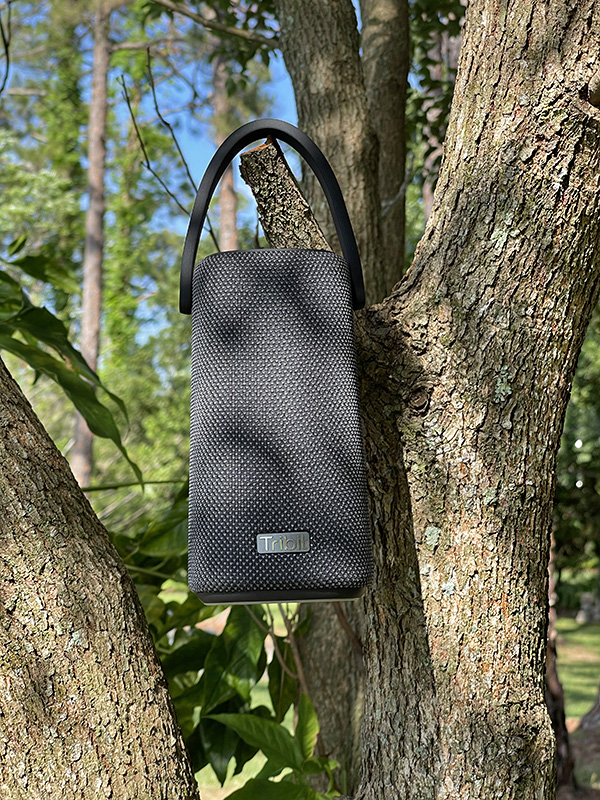 The StormBox Pro speaker provides 360° sound from two mid/high-frequency speakers facing in opposite directions along with opposing passive radiators above a non-directional downward-firing woofer. It doesn't matter where the speaker is placed in a room since the music will sound like it's coming from all over. Using Apple Music on my iPhone, I didn't have to play with the equalizer to achieve decent sound. The StormBox Pro sounded good right out of the box.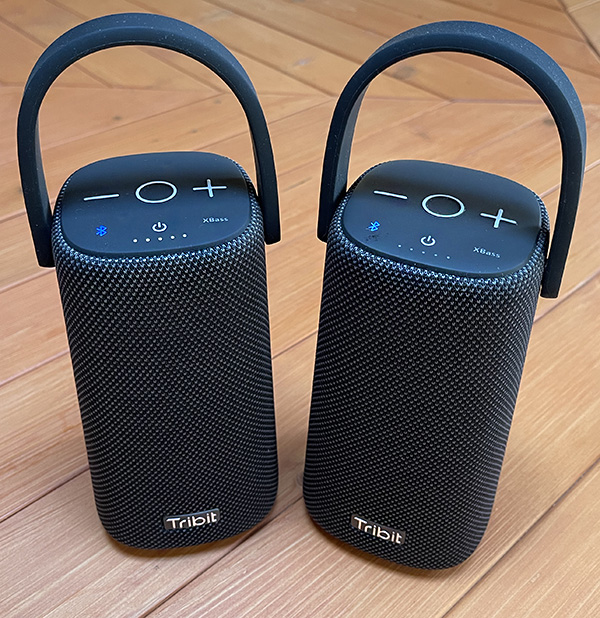 As I said, the StormBox Pro speaker sounds great for its size. But its audio quality pales when compared to combining two StormBox Pro speakers for true left/right stereo. I was testing (and enjoying) a single StormBox Pro speaker for a couple of weeks when a second speaker arrived. When paired together, the audio was stunning. Not only did two StormBox Pros sound even louder and fuller than a single speaker, but the stereo also added a spaciousness you simply cannot get from any single speaker—no matter the size or how expensive the speaker may be.
Once the l/r Bluetooth stereo is set up, the StormBox Pros remember the setting. So when two speakers are powered on, they automatically connect and announce a true stereo signal and also tell you which speaker is the right and left speaker! Also, when in stereo mode, turning one speaker off also turns the other off as well. Unfortunately, the speakers still need to be powered on separately.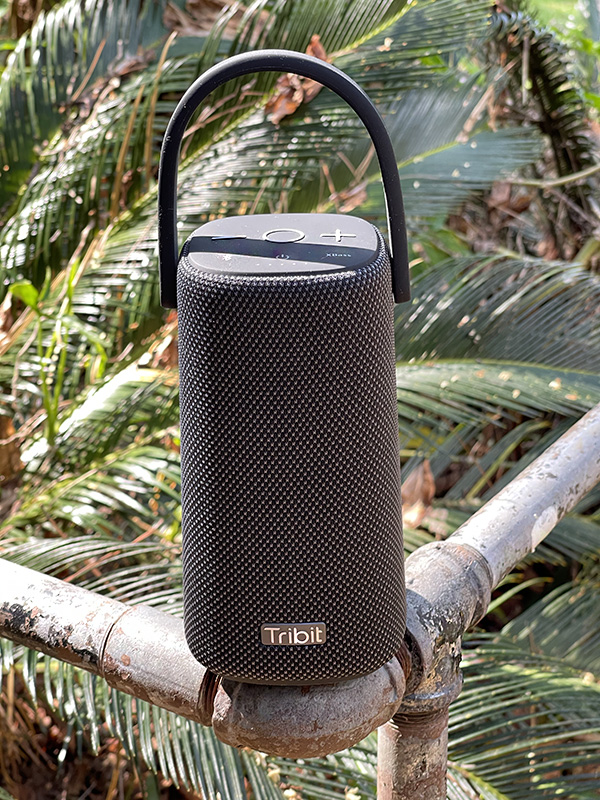 When in stereo mode and placed at an equal distance from your listening position, the effect can make the speakers audibly disappear. What I mean is that rather than hear individual left and right speakers, you hear a centered-sounding invisible third speaker. When this effect happens, music just encompasses you. It's both strange and wonderful. One downside to using Bluetooth stereo mode is that the signal is more prone to interference creating intermittent dropouts. It's not a major thing, but it can happen occasionally.

What I like
Bluetooth stereo mode (requires two speakers)
Audio quality
Water resistance
Good bass
Affordable

What I'd change
Stronger Bluetooth stereo mode signal

Final Thoughts
Is the Tribit StormBox Pro Bluetooth speaker as good an audio bargain as the Micro speaker is? At $120, no it's not. But the StormBox Pro is a better speaker in every way. And when compared to other Bluetooth speakers in its size and price range, the StormBox Pro is still a true bargain—especially if you can afford two.
Price: $119.99 US
Where to buy: Amazon
Source: The sample of this product was provided by Tribit.