We use affiliate links. If you buy something through the links on this page, we may earn a commission at no cost to you. Learn more.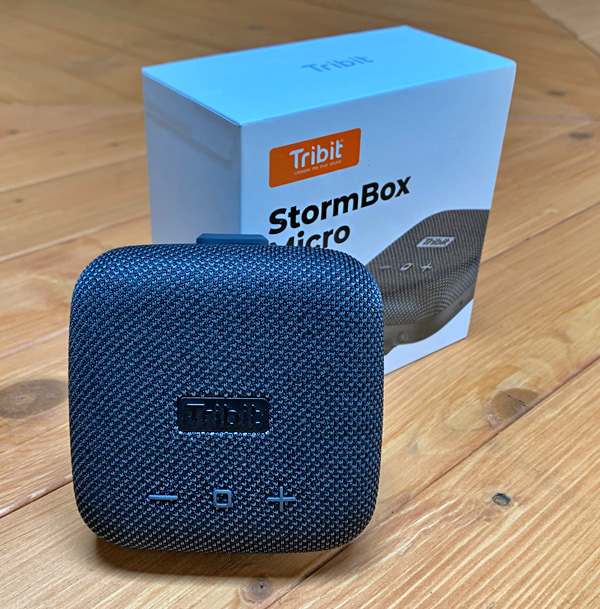 REVIEW – I've reviewed many portable Bluetooth speakers, from dirt cheap to quite expensive. What's interesting is that a speaker that costs twice as much as another sometimes doesn't sound twice as good. In fact, a cheaper speaker will often sound better than a more expensive one. When that happens, that speaker can become very popular—and deservedly so. Such is the case with the Tribit StormBox Micro—an incredible sounding speaker that may be the audio bargain of the year.

What is it?
The Tribit StormBox Micro is a small, portable Bluetooth speaker that you can take just about anywhere. It weighs only a few ounces, will fit inside a pocket or backpack, and can be mounted to almost anything with its attached silicone strap. It comes in black only. There are three listening modes: Mono (one speaker), party, or stereo modes (requires two speakers).
Specs
Power: 9 Watts
Battery life: 8 hours
Bluetooth range: 100 ft.
Weight: 9.06 oz.
Mounting strap

In the box
Speaker
USB-C — USB-A charging cord
Manual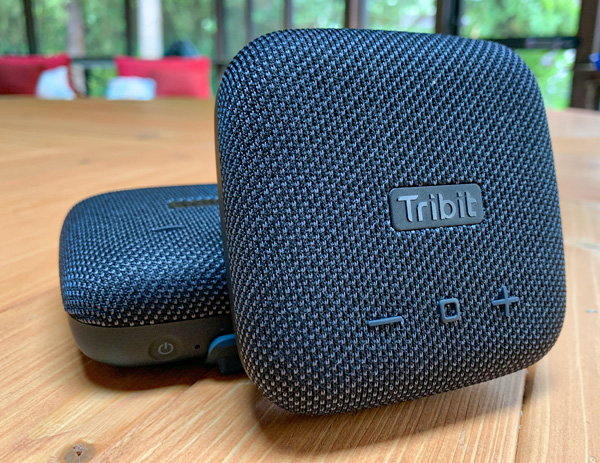 Design and features
The Tribit StormBox Micro is a marvel of a little speaker that continues to amaze me weeks later. When I unboxed it, my first thought after connecting it to my iPhone was, "Wow!" But that's not the whole story.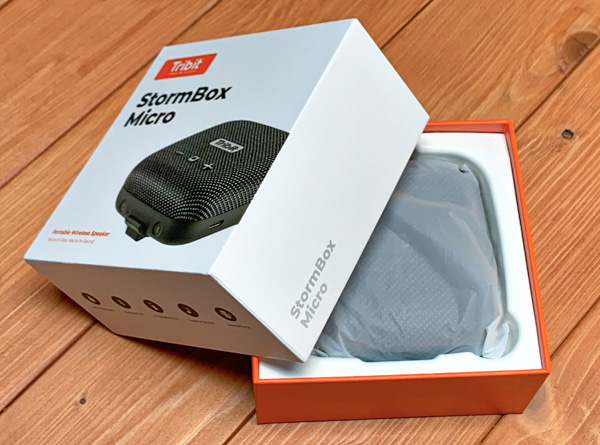 The packaging of the Tribit StormBox Micro shows an attention to detail when unwrapping. It's obvious that these guys enjoy what they do.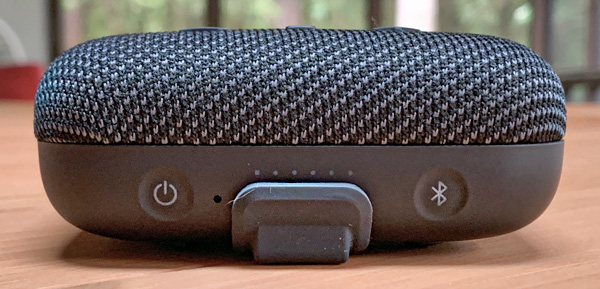 The quality of the speaker is as good as I've seen anywhere. For instance, the cloth grill feels tight and secure. Not only that, but the cloth pattern at the rounded corners matches perfectly at each corner. They didn't have to do that. Again, attention to detail.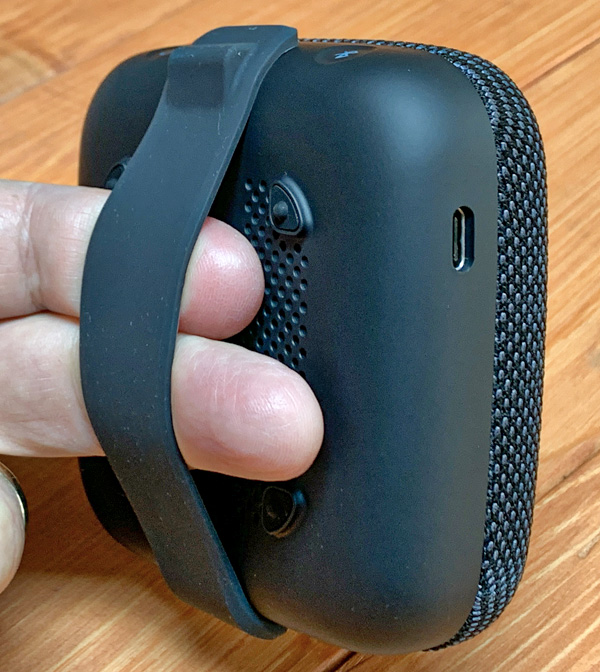 As I said, the speaker is small—easily fitting in my hand. It's appx. 4 inches square and just under 1.5 in. thick. At 9 oz., the StormBox Micro can be carried anywhere with no worries. I often carry it in my cargo shorts pocket.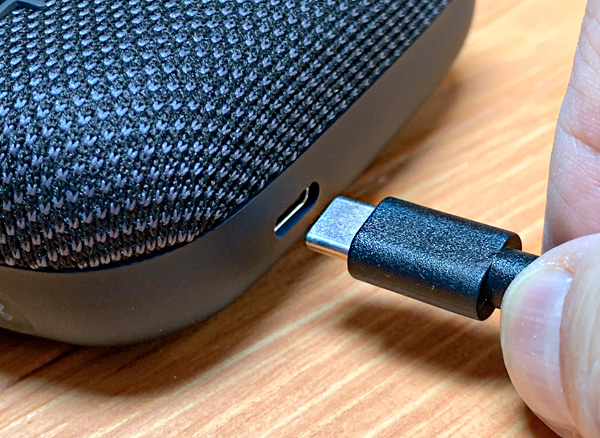 Charging the StormBox Pro is via USB-C rather than the older and slower micro USB—thank goodness. The decently-sized 2600mAh battery runs about 8 hours at normal volume. An IP67 waterproof rating means that it can be used by a pool or in the shower with no damage.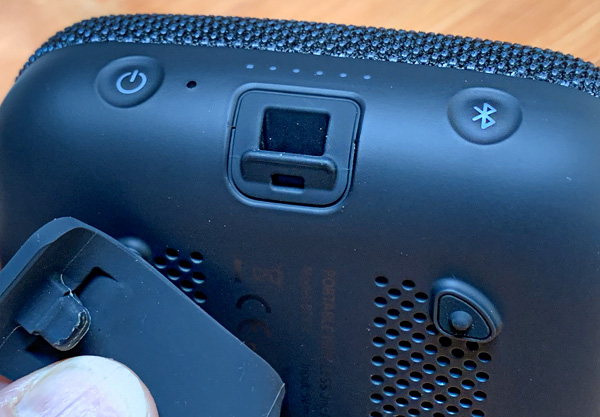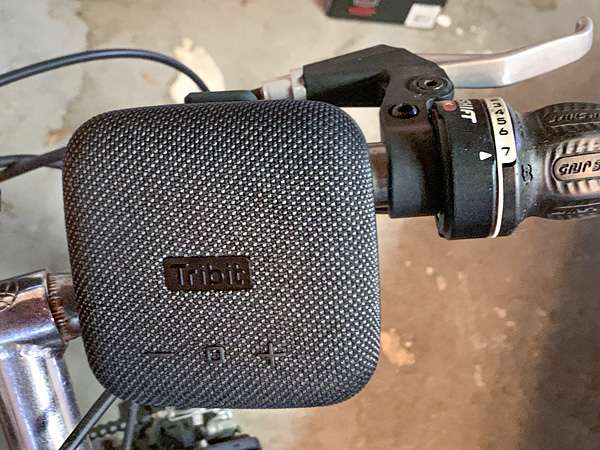 A silicone strap is attached to the speaker. When unhooked, it can be stretched around a small pole, bicycle handlebars, backpack strap, or whatever. The hard plastic "hook" holds tight, so there's no issue with it coming loose while strapped. Time will tell if the strap loses its elasticity with repeated use.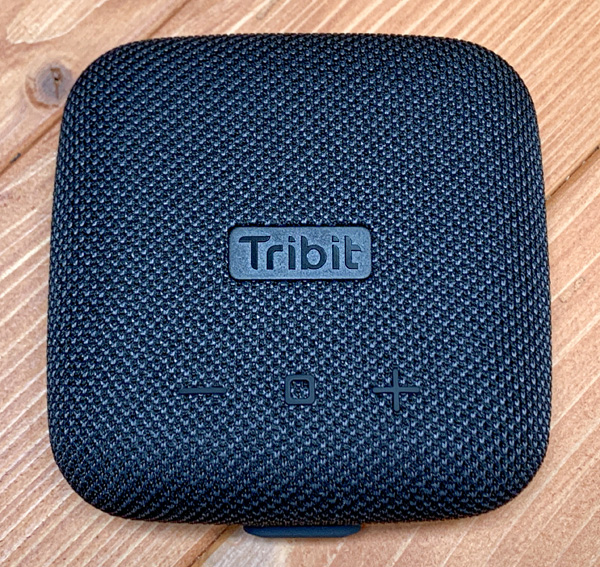 The top of the speaker is ergonomically simple and easy to use. There are only three buttons: Volume down, Volume up, and a center multi-function button. Depending on how it's pressed, this button will pause/resume music, skip and go back tracks and even activate Apple's Siri. The button will also answer and end a phone call—yes, the StormBox Micro doubles as a speakerphone. More on that, later in the review.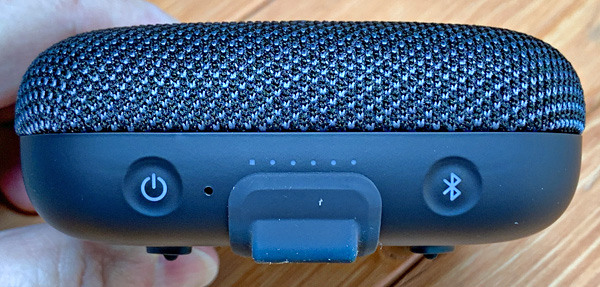 One item I appreciate about the StormBox Micro is the simple act of turning it on. It annoys me when you have to press and hold the On button to power up a speaker. Not the Tribit. Just press and release and the speaker instantly comes on and re-pairs with whatever it was previously paired with. Turning it off is that quick, too. It's a small thing, but once again, it's these details that can be the difference between just using a product or enjoying it.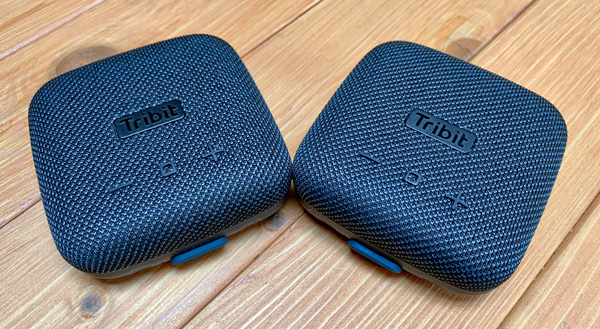 When first used, pressing the Bluetooth button makes it show up on my iPhone. Nothing special—unless you have two StormBox Micros and want to use either party or stereo modes. Tribit sent two speakers so I could try out this feature and it's been a blast!
Party mode is pairing two speakers to spread out the sound for a get-together or—party. Note that the audio is still mono, but each speaker can carry the full signal in this mode. To set Party mode, you need to press the Bluetooth button for a few seconds until the speaker tells you it's in Party mode. Nice, but it ain't stereo.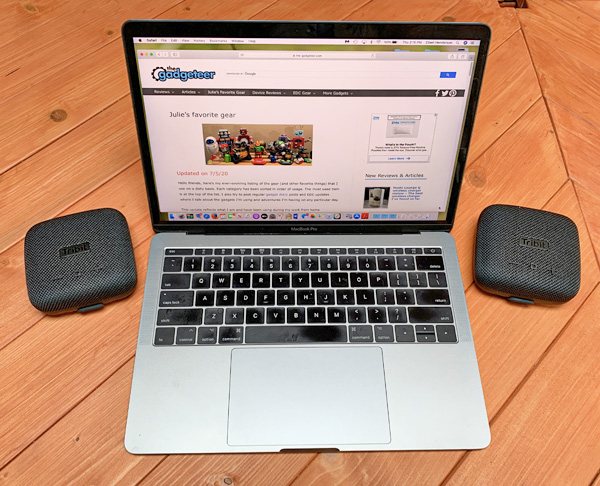 Its stereo mode that gets interesting. Press the Bluetooth button again while in Party mode and suddenly the speakers announce that they are in Stereo mode. Not only that, they tell you which speaker is left and which is right. How cool is that? It's true left/right stereo and the audio separation is terrific! It spreads out the sound which expands the audio imaging beyond the speaker's boundaries. They also sound much louder when working together.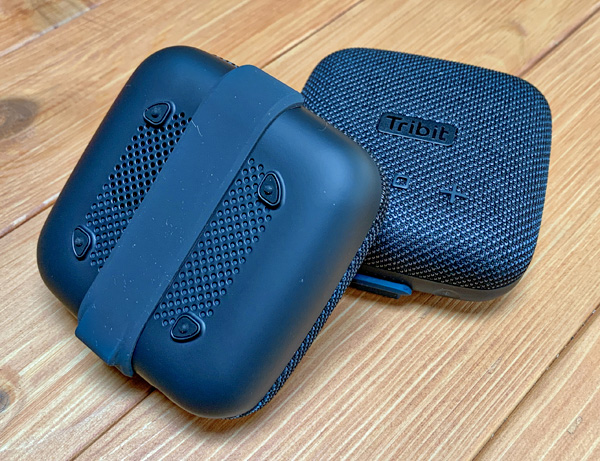 Now the bad news about Party and Stereo modes: Re-pairing. Stereo mode is incredible, but once the speakers have been "un-paired" from each other, getting Stereo mode back is a lesson in frustration. The speakers just didn't want to connect to each other. And when they finally did, they weren't connected to my iPhone's Bluetooth and volume came from the phone and not the speakers. After about 30 minutes of fiddling, I managed to successfully re-pair them for true stereo. I have no idea how I did it. But once Stereo mode was back, it sounded great! Keep in mind that with single speakers, these issues did not exist.
Calls can be taken while using the StormBox Micro speaker. However, the quality is not that great. Call volume doesn't approach the volume of music listening. I could be heard by people I was talking with, but calls on the iPhone itself sounded much better. The StormBox Micro may be able to take calls, but I wouldn't recommend it for that reason.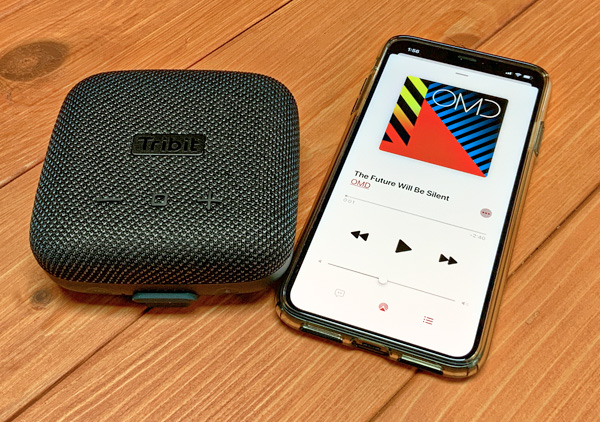 Music sounds great on the StormBox Micro. Granted, it's not a large speaker, so you're not going to get room-filling sound. The quality of the audio sounds best when these types of speakers are closer rather than farther away from you. Even so, this speaker sounds way better than expected. It doesn't matter if you use it for music, YouTube video audio, talk radio or podcasts. It's all good.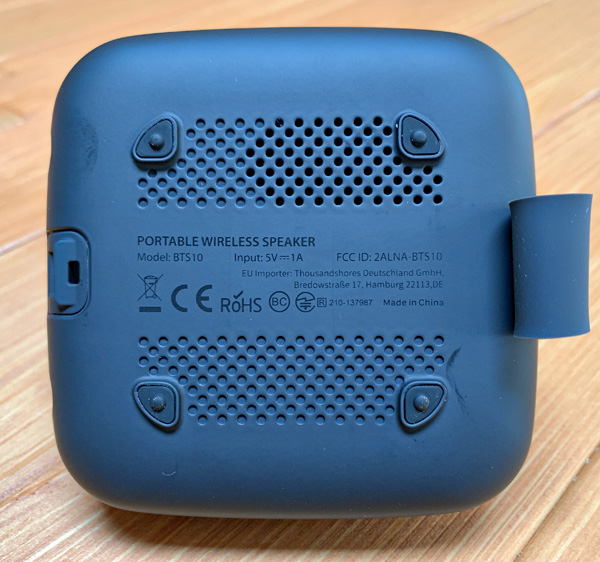 Bass is deeper than it should be with a speaker this size. A large, port on the bottom provides the thump that makes the speaker sound larger than it is. Four small, rubber feet let the bass radiate out from the speaker.
Vocals are clear as are the middle frequencies. Higher frequencies are tamped down a bit, so the audio doesn't come off as bright sounding, a good thing with small speakers. The bottom line is that music can sound pleasant rather than something that's just there.

What I like
Build quality
Easy to pair
Left/right stereo with two speakers sounds great
Priced great

What I'd change
Reconnecting two speakers for Party or Stereo  mode is frustrating
Speakerphone quality could be better

Final Thoughts
As good as the Tribit StormBox Micro is, it's the price that makes it a no-brainer to buy. It has managed to outdo audio giants like Sony and Bose in the small speaker market—a rare speaker that is small, yet still sounds great. Plus, when you add a second speaker, the stereo effect created makes it into a wonderful, portable mini-stereo system. If you're looking for a small speaker, I recommend getting one. And despite the frustrations, I highly recommend getting two!
Price: $55.99 US
Where to buy: Amazon
Source: The sample of this product was provided by Tribit.