We use affiliate links. If you buy something through the links on this page, we may earn a commission at no cost to you. Learn more.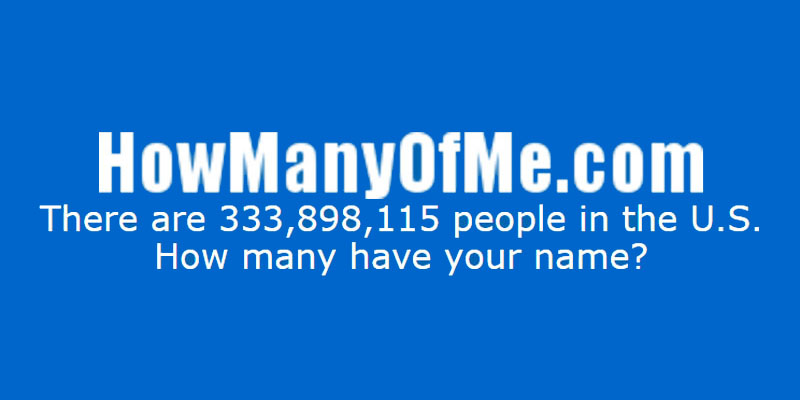 NEWS – We all want to be unique – to set our own path in the world.  Part of that personal identity is your name.  Have you ever wondered if you're part of a cast of thousands or flying solo with a unique moniker?
If so, then run on over to maniacs.info to find out!
You enter your first and last name and in seconds, you find out how unique you are.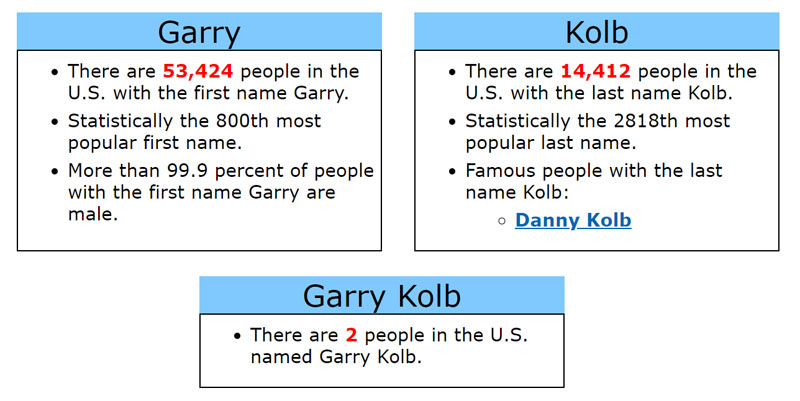 As you can see, out of all the people in the USA, only one other person shares my name – at least based on US census data.  And, that data is old.  The most recent complete data they have is from the 2000 census.
So, I wouldn't take the answers as gospel, but it's still a fun little search to see how your name compares. There's also a list of famous names to search, and lists of the most popular names, albeit from 2008.
While the site is certainly dated, it is a nice distraction when you're looking for a way to waste time.  Enjoy!
Update 2/15/23
This article continues to be popular even after the Howmanyofme website went away. We found an alternative that you can check out. It's https://maniacs.info/how-many-of-me/How-Many-Of-Me.html