We use affiliate links. If you buy something through the links on this page, we may earn a commission at no cost to you. Learn more.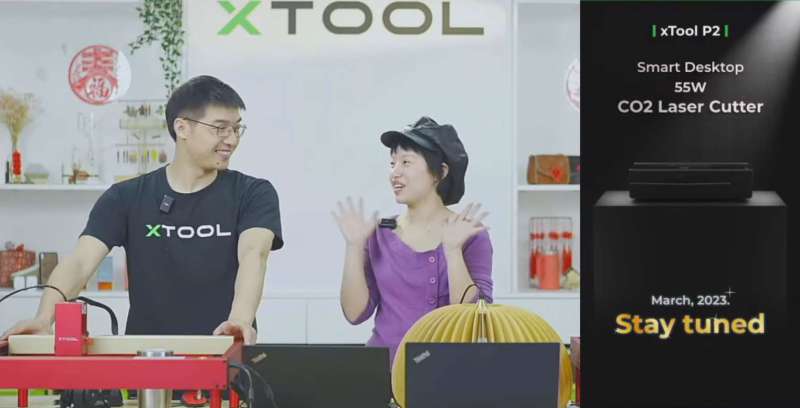 NEWS – During a recent live-stream event for their new 40W diode laser module for the D1 Pro laser, xTool announced that they are coming out with a new 55W CO2 laser cutter in March of 2023.
The new xTool P2 55W CO2 laser cutter will be xTool's most powerful laser to date. xTool teased just a silhouette image of the laser (at the 1:06:50 mark in the video) and very few details other than laser type and power. It appears to be aimed at competing with the Glowforge laser machines. They did mention that it is aimed at professionals.
I'm very excited about this new announcement, as I've been using xTool's M1 laser cutter and engraver for several months and have really enjoyed it. However, it can be slow for large projects. The added power and speed of a 55W laser would be tremendous, as well as the ability to cut clear acrylic.