We use affiliate links. If you buy something through the links on this page, we may earn a commission at no cost to you. Learn more.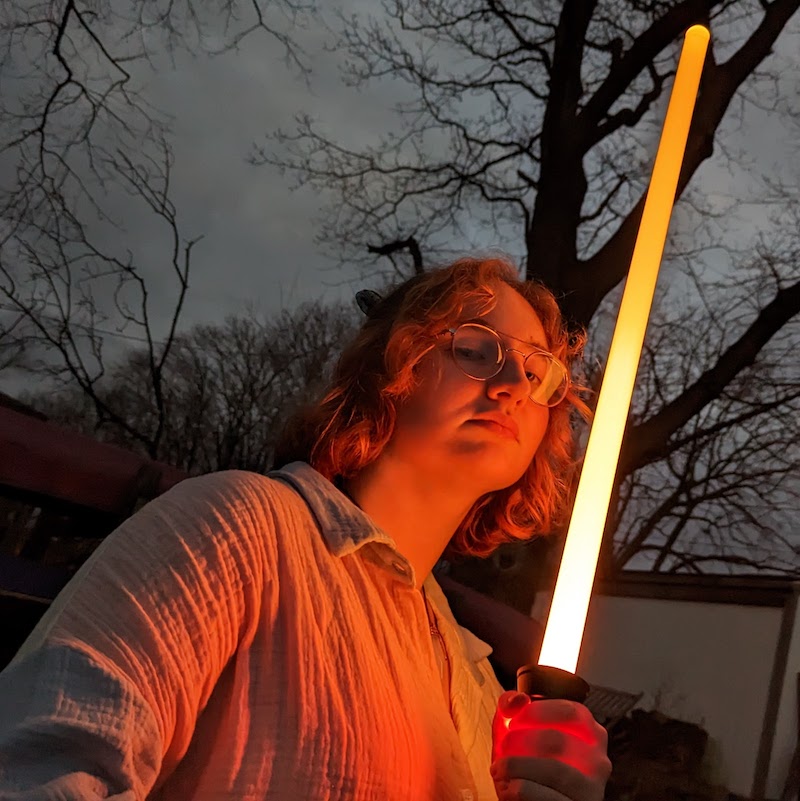 REVIEW – Just about anyone born in the last 50 years or so has grown up with some aspect of Star Wars, and the iconic weapon from those films, the lightsaber. Most reproductions up until now have been flimsy toys that were really not satisfying at all.  A "true" lightsaber is pretty much impossible to produce at this point, but satisfying reproductions are starting to become more available.  The Solaari Ka-Yogen elite is such a saber.  But it's more than a toy – it's an actual weapon designed for saber-to-saber contact, produced by Solaari, which is a partner with the French Fencing Federation. (Spoiler:  you'll want two)
What is it?
The Solaari Ka-Yogen Elite is a lightsaber.  No, not exactly like those in Star Wars (you can't kill Darth Vader with this one), but it sure looks and sounds like those.  And it has an app that lets you customize your saber experience.  

What's in the box?
Saber handle

Saber blade

Two 3250 mAh batteries

Battery charger

Micro-USB cable for the charger

Manual
Hardware specs
Where made:

France

Blade length:

32 or 36 inches (specified upon ordering)

Blade Material:

Polycarbonate Mid-Grade 2mm

Connectivity: 

Bluetooth BLE Low Latency

Weight: 

611g (fully mounted with blade & batteries)

Hilt Material:

CNC Machined 6061-T6 aluminum

Hilt Length:

298mm

Hilt Thickness:

50mm

Audio Codec:

AptX™ Low Latency

Charging Time:

About 5 hours

Powered by:

2 lithium-Ion batteries 18650 3,63V / 3250 Mah

Battery Life: 

Up to 6h (depending on use and tested on elite range with 50% of sound level and with red color)

Blade Colors:

User selectable, full RGB

Warranty:

2 years for saber electronics / 1 year for the batteries
Design and features
Quite simply, the Solaari Ka-Yogen Elite looks and sounds like a lightsaber. It's heavy.  Not too heavy, but heavy enough that you know it's not a cheap toy.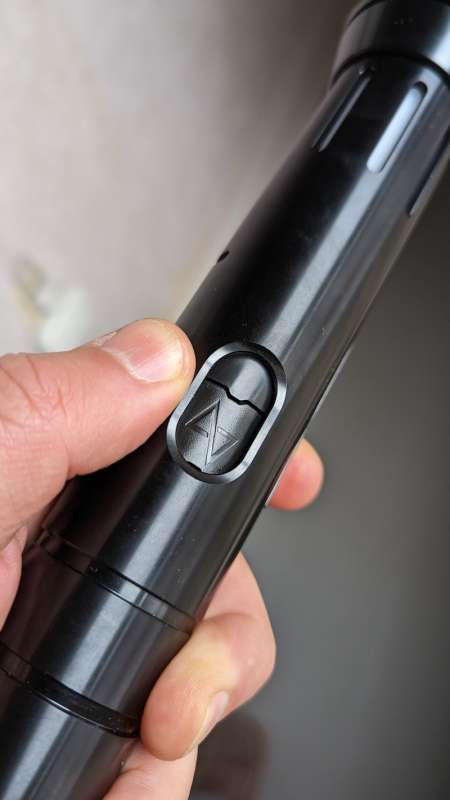 The controls are simple – a single button, just like in the movies.  Push it, and the blade lights up with a satisfying sound.  The built-in gyroscope is VERY sensitive to any movement,  and the sound, well, it sounds just like in the films when the saber is moved.  When you strike something with the saber, it lights up even brighter (simulating the sparks from the films) and makes a cool sound. If you want that effect without actually hitting anything, just push the button.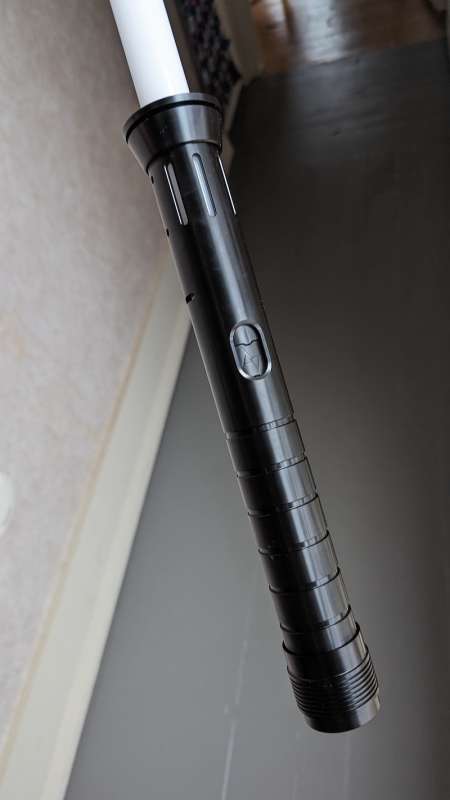 To turn the saber off, just push and hold the button. If you have seen any Star Wars films, you already know how to use this saber.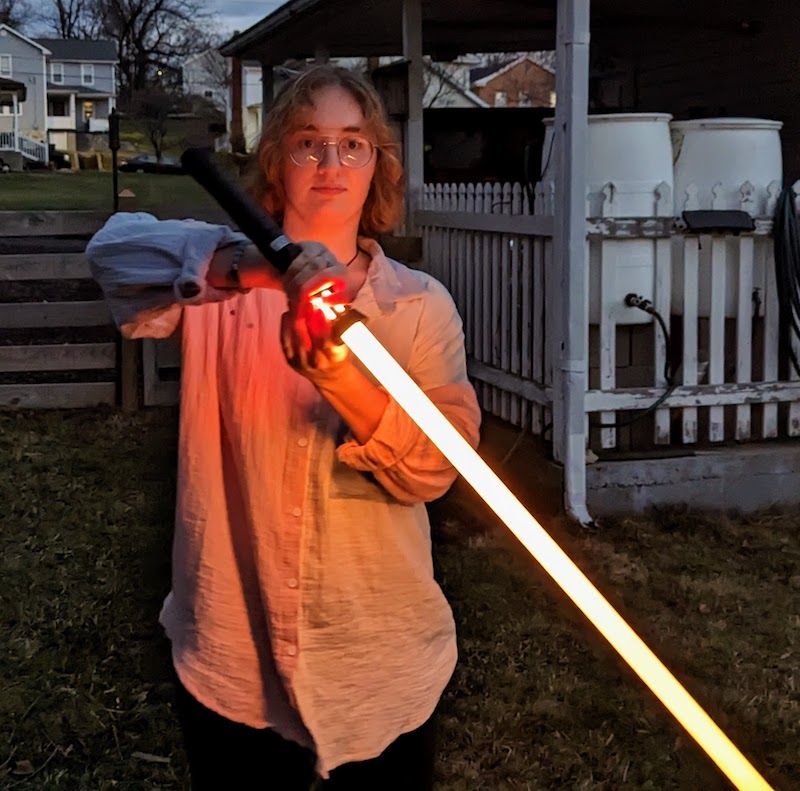 The app lets you check battery levels, change volume, and change the color of the saber blade. You can also customize specific colors for the saber activities, such as movement, parry, and strikes. Another cool feature of the app is the ability to direct the sound to any Bluetooth speaker or headphones connected to your phone.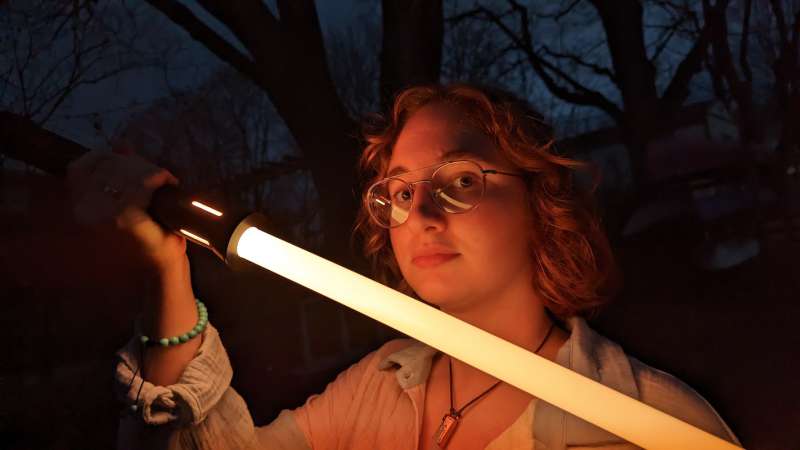 Performance
The Solaari Ka-Yogen Elite works perfectly.  I don't say that often, but this lightsaber really makes you feel like a Jedi.  I don't know what more I can say, honestly.  Watch the videos below and get a feel for what it's like in action. 
What I like
Makes you feel like a Jedi

Not a toy

Get two – It's more fun to do some battle
What I'd change
Final Thoughts
If you've ever thought it would be cool to have a lightsaber, this may be as close as you can get.  The sound, the light, and the feel are really just what I expected them to be, after growing up with the films, and then experiencing them again through the eyes of my kids. This lightsaber is just a lot of fun, and you can actually use them in simulated combat!
Price:  $329
Where to buy: Solaari or Amazon
Source: The sample for this review was provided by Solaari.