We use affiliate links. If you buy something through the links on this page, we may earn a commission at no cost to you. Learn more.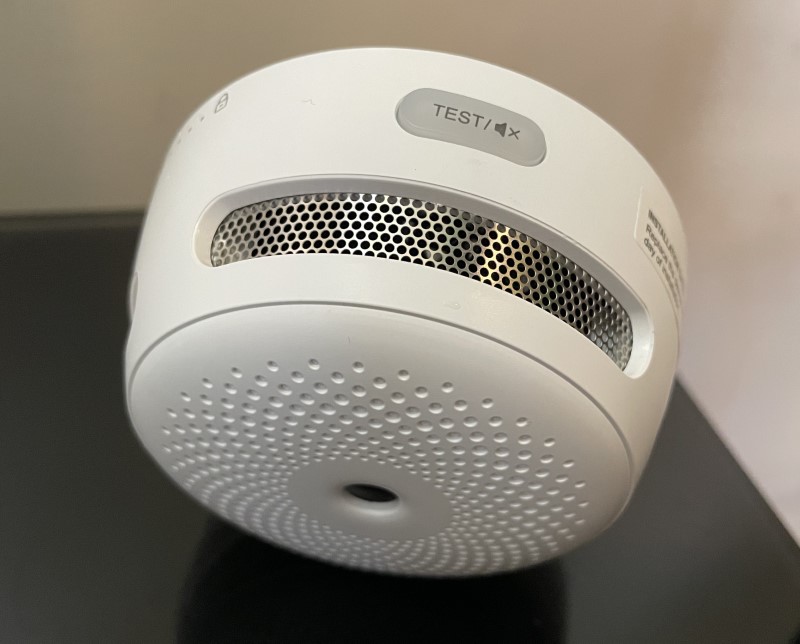 REVIEW – The National Fire Protection Association reports that fire-related fatalities decrease by 55% when a working smoke detector is present, so it's never a bad idea to add another one to your home. I have plenty of security cameras, but it would be ideal to know the difference between optional viewing, and "Dude! You need to call the fire department!" The X-Sense XS01-WT Wi-Fi Smoke Alarm helps calm my fears if there's a "crap is hitting the fan" situation at home while I'm out.
What is it?
The X-Sense XS01-WT Wi-Fi Smoke Alarm is a battery-operated device that sounds a loud siren and sends messages to a smartphone if smoke is detected.
Hardware Specs:
X-Sense XS01-WT Wi-Fi Smoke Alarm
Battery: replaceable lithium CR123
Battery life: one year
Sensor Type: Photoelectric
Safety Standard: UL 217
Standby Current: <6µA
Alarm Current: 130mA
Wireless Transmission Current: <120mA
Coverage area 215-430 ft²
Optimum Operating Temperature: 40-100°F
Operating Humidity: 85% relative' non-condensing
Alarm volume: ≥85dB at 10ft
Alarm sound frequency: 3.2kHz ± 0.3kHz pulsing
Silence duration: About nine minutes
Wireless Frequency: 2.4GHz IEEE 802.11b/g/n (not compatible with 5GHz Wi-Fi)
What's in the box?
X-Sense XS01-WT Wi-Fi Smoke Alarm
Mounting base
Mounting screws and wall anchors
CR123 battery
AP Mode reset pin
User manual
Warranty card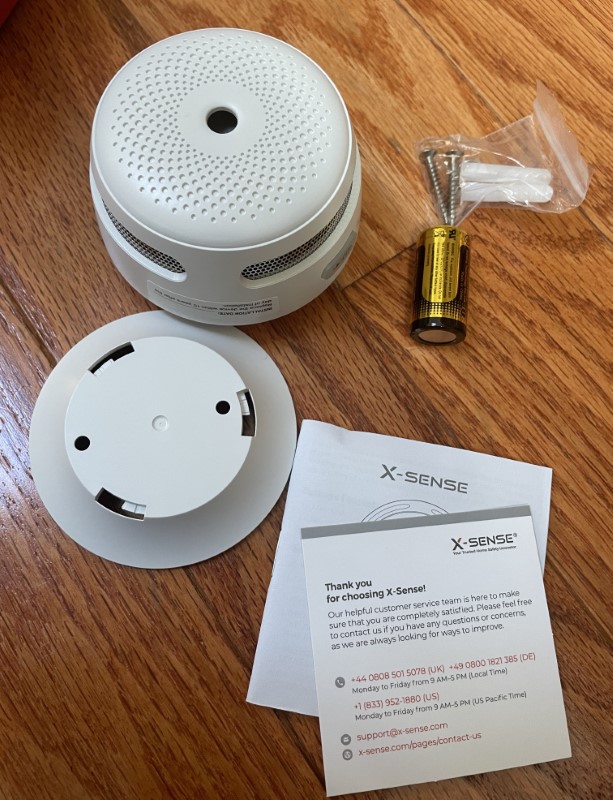 Design and features
The X-Sense XS01-WT Wi-Fi Smoke Alarm arrives in a small box.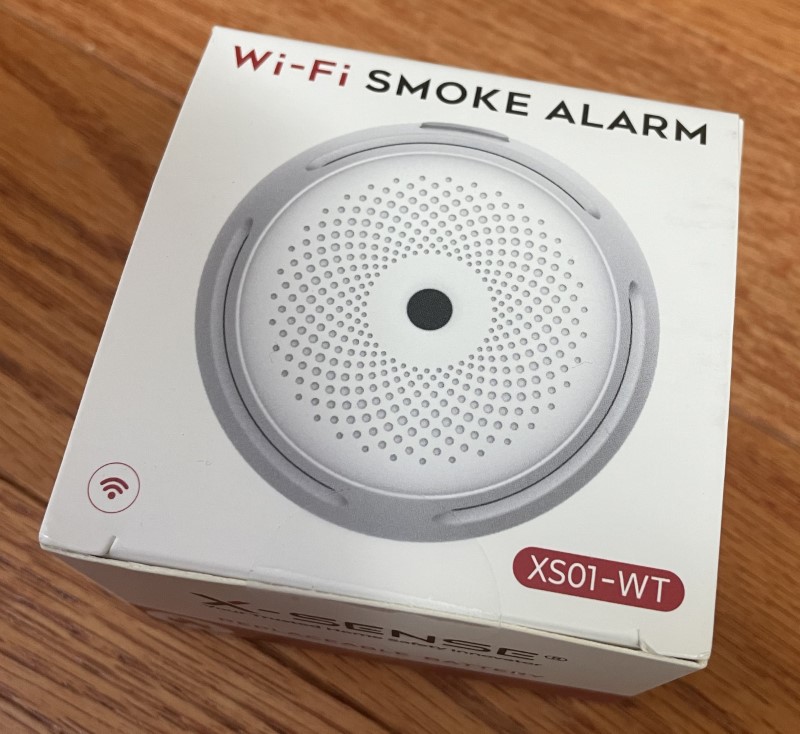 It's smaller than I expected. Nice!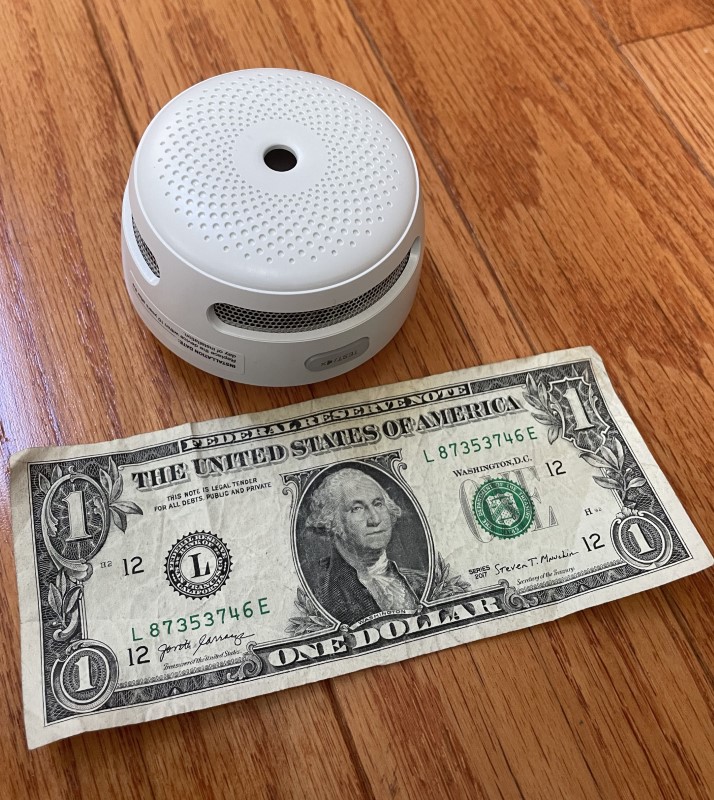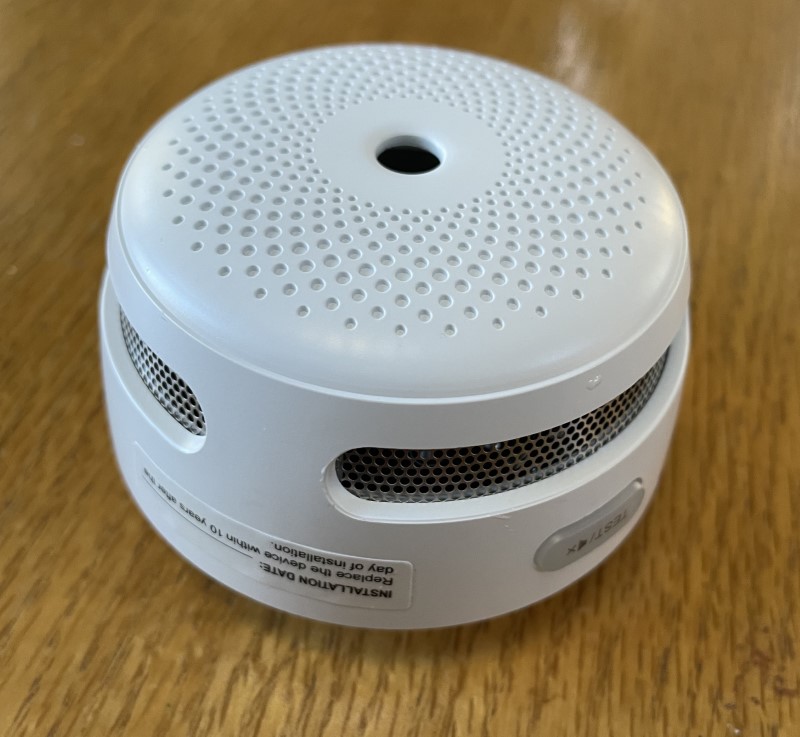 The CR123 battery is included and should last about one year. It fits into this compartment.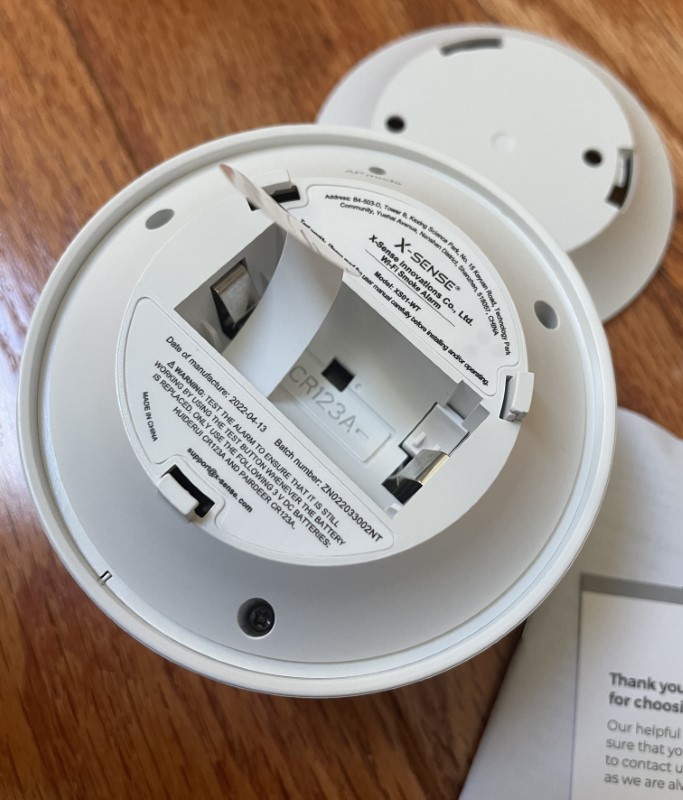 Immediately after the battery is installed, the X-Sense XS01-WT Wi-Fi Smoke Alarm enters pairing mode indicated by the rapid flashing of a blue LED under the button.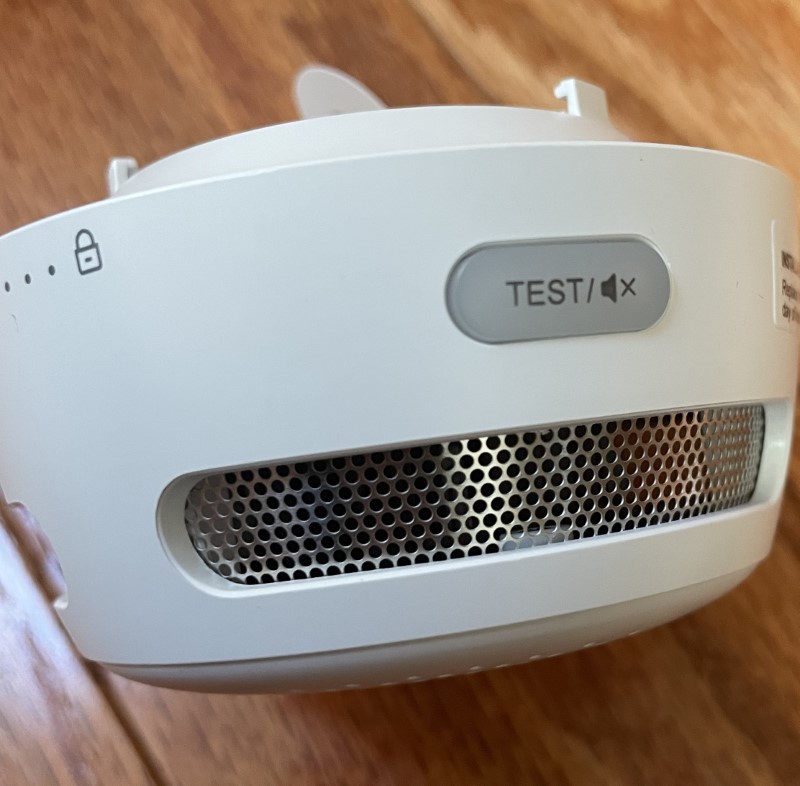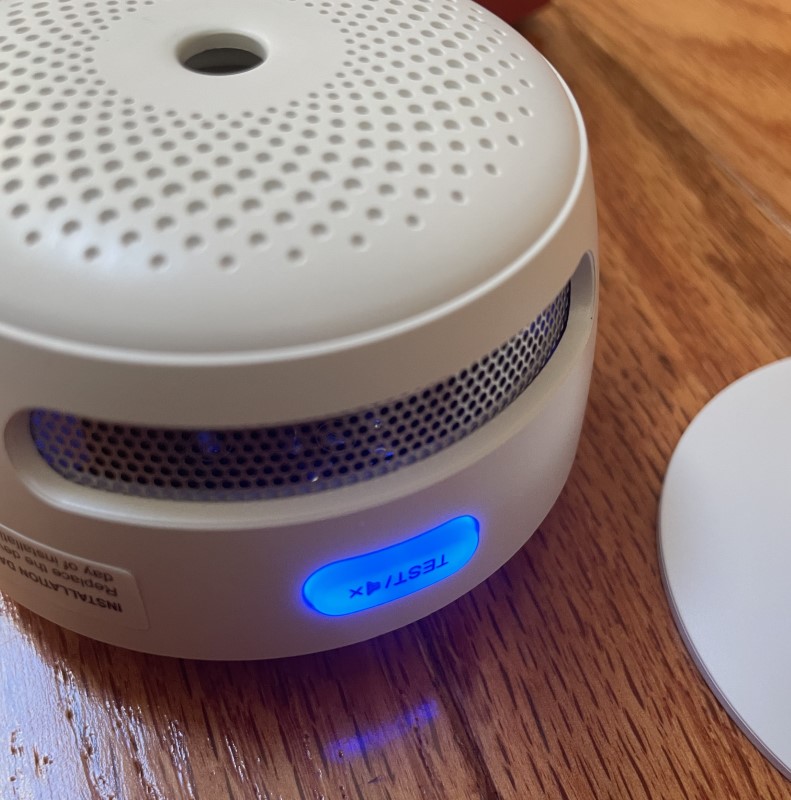 Mounting hardware is included.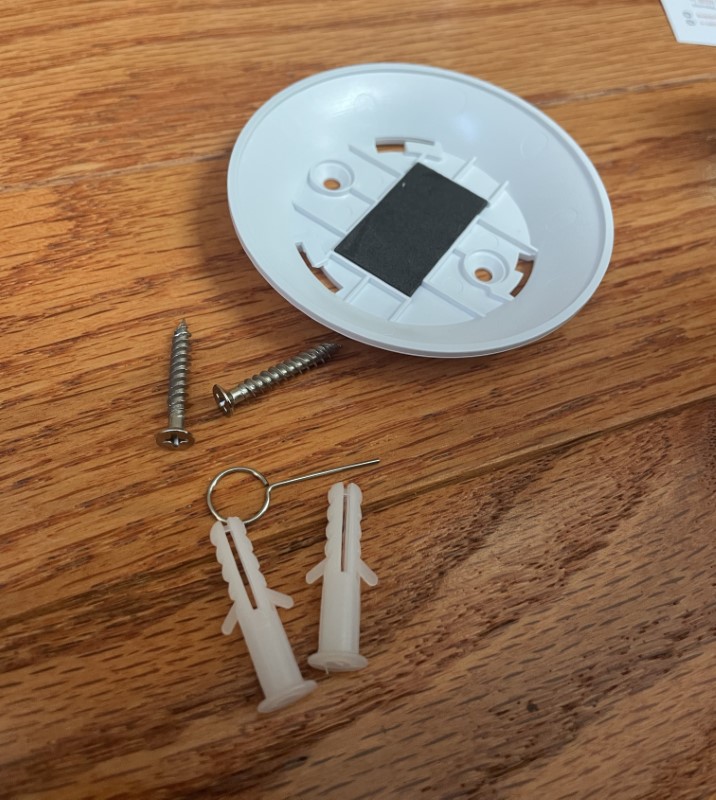 Since I already had the Tuya Smart app installed (I have a mopping robot that I reviewed here that uses the same app), I was able to easily add the smoke detector. First, press the "+" in the upper right corner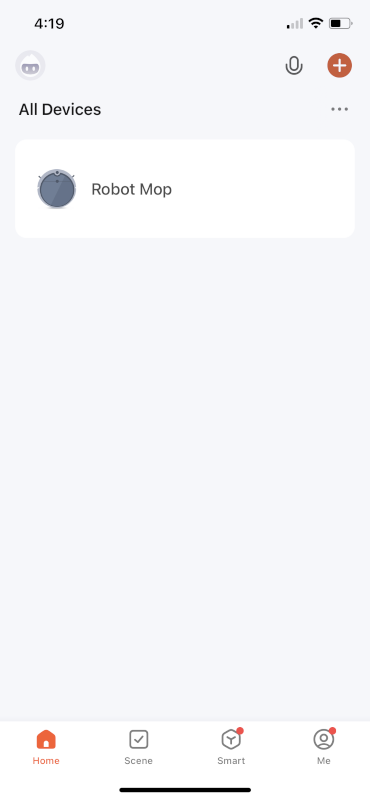 Select "Add Device.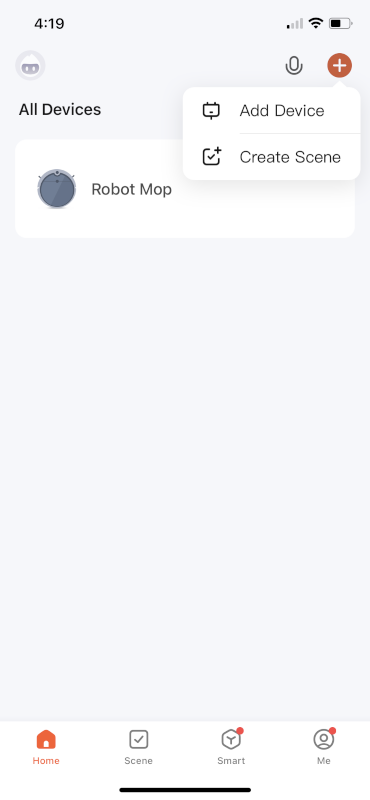 Choose "Sensors" from the list, then for the XS01-WT, pick "Alarm (Wi-Fi)."
Enter your Wi-Fi credentials.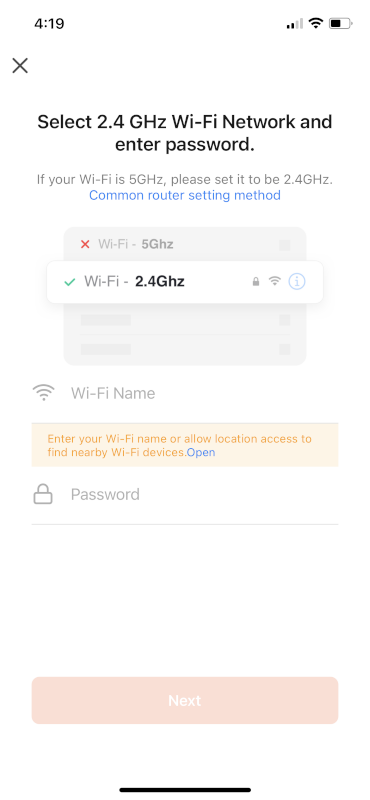 It takes a few moments for the smoke detector to connect.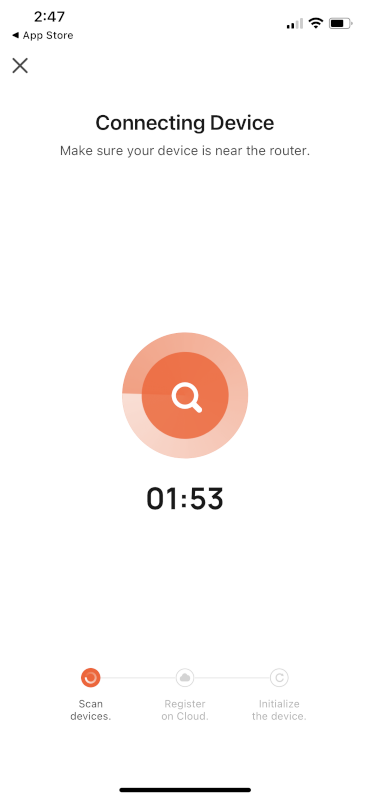 Once added successfully, the smoke detector appears in the app's device list.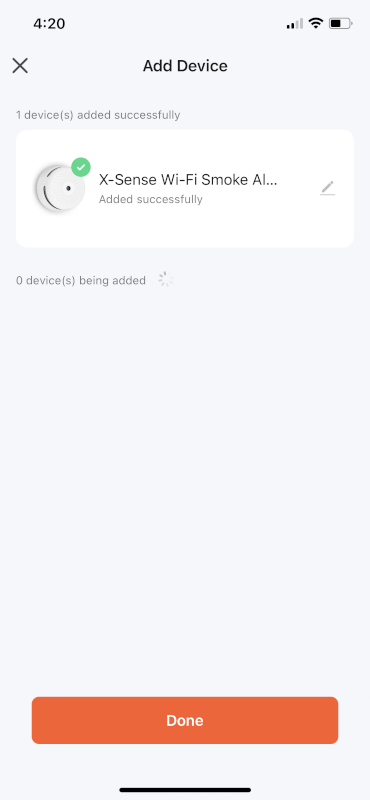 If you like, the smoke detector can be renamed.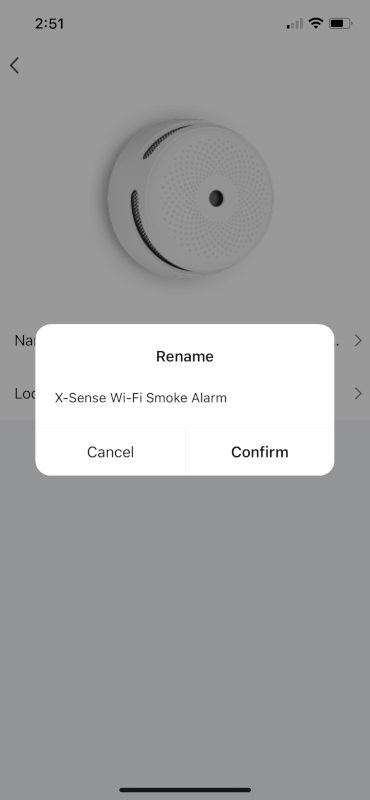 The smoke detector's status is prominently displayed when selecting it in the X-Sense app.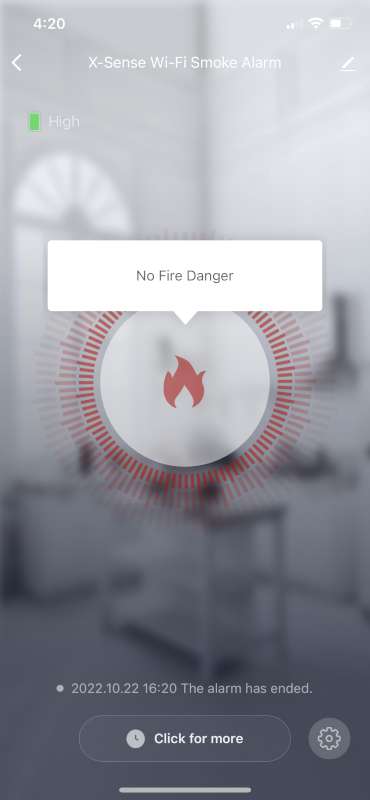 "Device Information" is the equivalent of the "about" screen. "Check Network" provides Wi-Fi information and "Device Update" is used to update the smoke detector's software.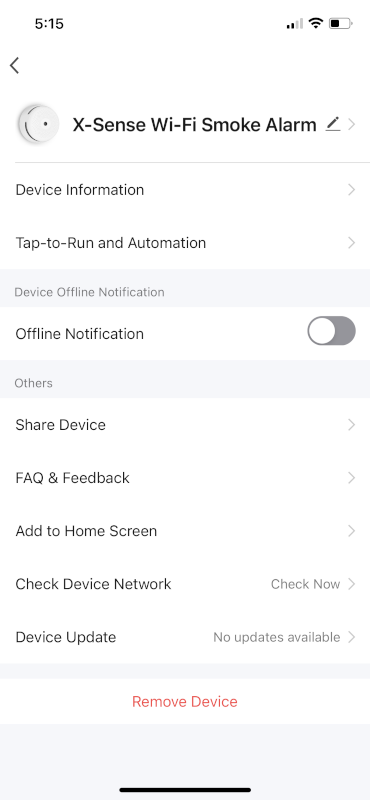 "Tap-to-Run" supports automation within the app, but isn't particularly useful with the XS01-WT unless you need to silence the smoke detector at a specific time of day… Wait! That might be useful if a member of your household burns their toast every stinkin' morning! This provides  "cause-and-effect" (IFTTT Style) automation capabilities within the app.
The X-Sense XS01-WT Wi-Fi Smoke Alarm can be shared with other smartphone users so they can receive messages too.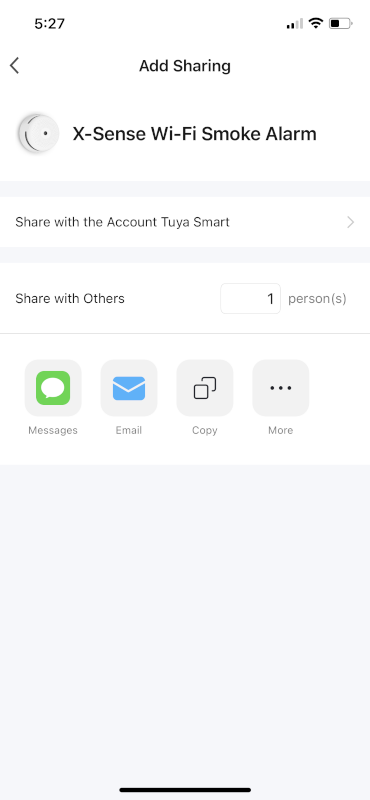 "Add to Home Screen" drops a button to directly access the XS01-WT to your smartphone's tiles.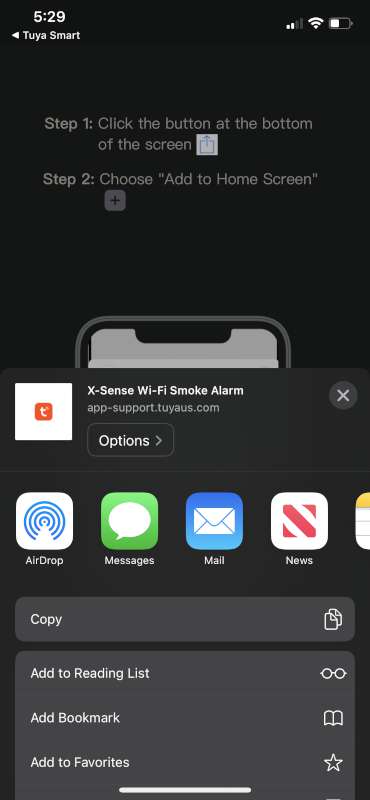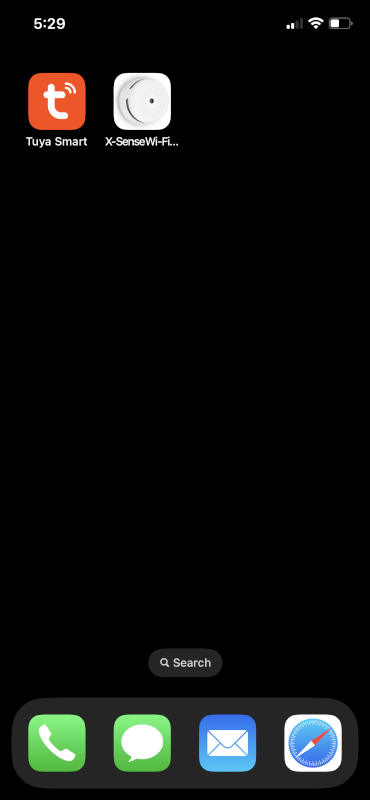 The X-Sense XS01-WT Wi-Fi Smoke Alarm can be connected to cloud services (Amazon Alexa, Google Assistant, SmartThings, and IFTTT) but at this point, functionality is limited. I would like to see additional integration as the product matures.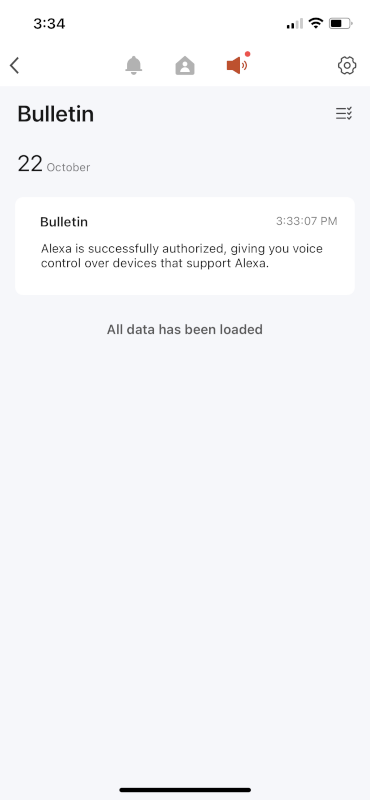 The X-Sense XS01-WT Wi-Fi Smoke Alarm works with IFTTT, but there aren't many options at this point.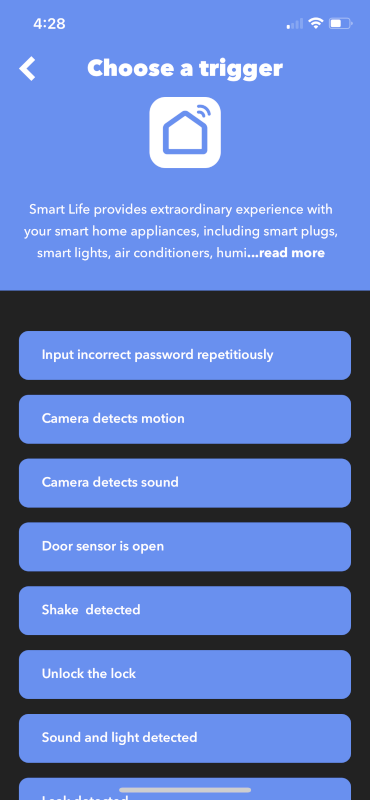 There's a log page to see the smoke detector's history.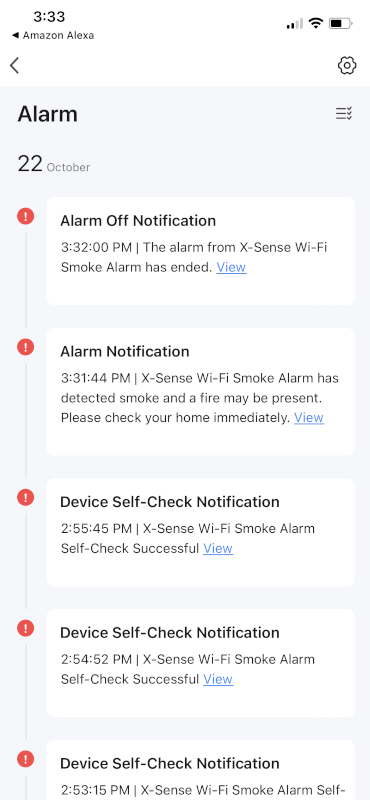 So… Now for the important stuff. How well does the X-Sense XS01-WT Wi-Fi Smoke Alarm detect smoke? I was able to run several tests using to activate the smoke alarm. First, I lit a glass-enclosed candle, allowed it to burn for a few minutes, extinguished the flame, and placed the XS01-WT into the resulting smolder. I'm happy to report that within about 30 seconds, the ear-rattling alarm sounded.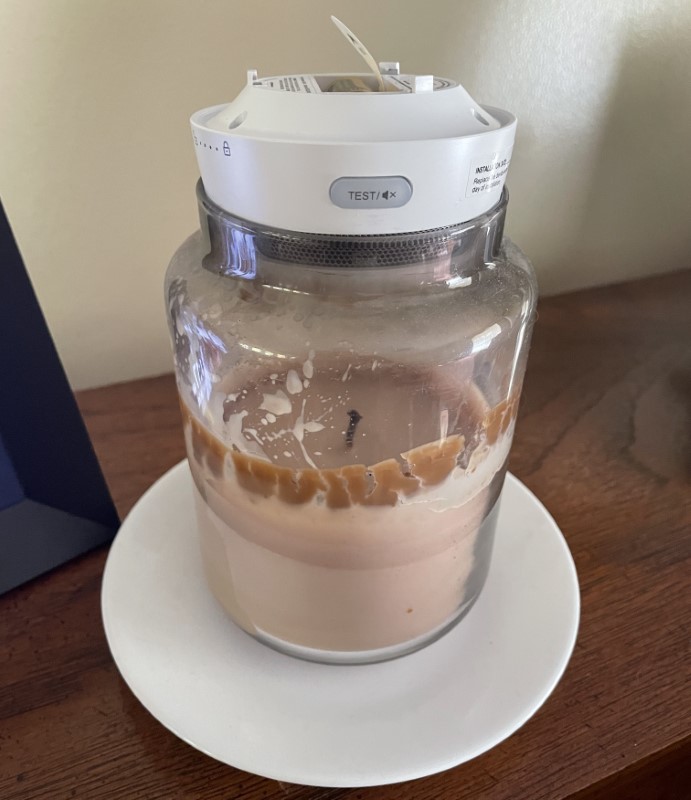 For my second test, I lit a paper towel on fire and extinguished it after a few seconds. The waft of smoke was enough to trigger the XS01-WT, again, after about the same delay.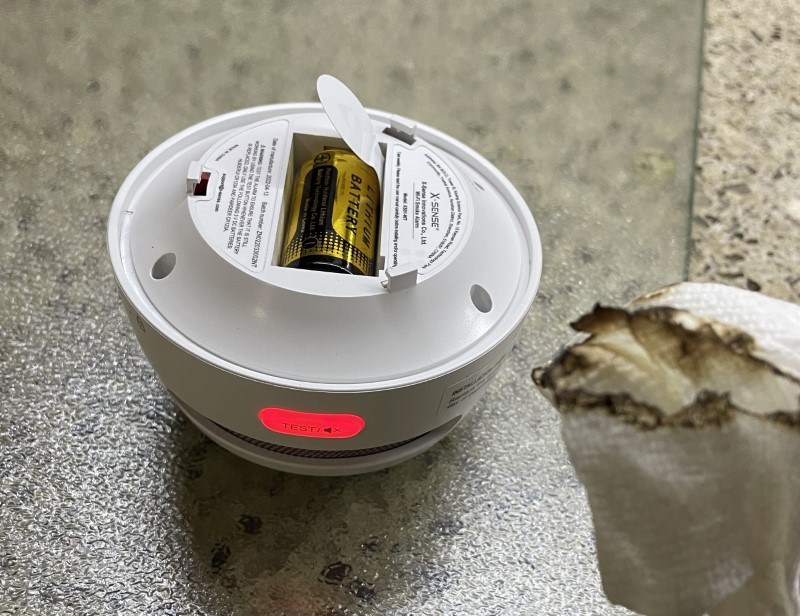 To take full advantage of the XS01-WT, push notifications should be enabled. You can elect to receive specific notifications by turning off the ones you don't want.
In both of my "live smoke tests" I received a push notification on my phone after about one minute. I was also happy to discover that a message was sent for other conditions like pressing the test button. One caveat about the test button –  a quick press triggers a test, but holding the button puts the XS01-WT into pairing mode again and will result in the need to reset the connection.
Perhaps the most valuable notification the X-Sense XS01-WT Wi-Fi Smoke Alarm generates is for low battery. A Google search for fire-related catastrophes is replete with accounts that just having a smoke detector isn't enough. Without working batteries, it's nothing more than a plastic lump of poorly located modern art. Having the smoke detector notify me that it's time to replace the battery is priceless.
X-Sense includes an informative help page in the app.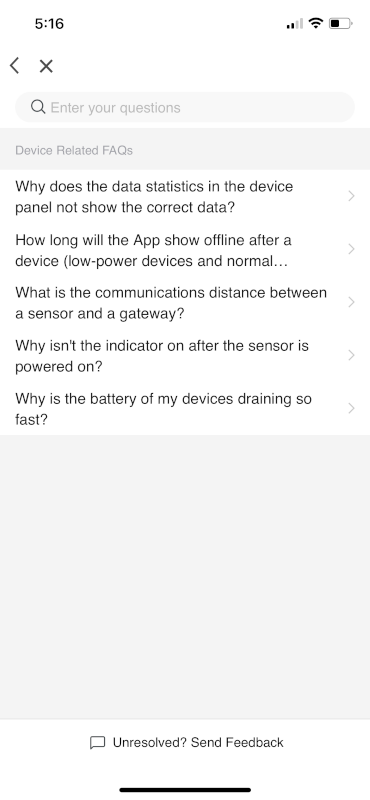 What I like
Small size
Wi-Fi connected
Selectable push messages
Low-battery push notifications
What I would change
I would like to see additional functionality with IFTTT. For example: If the smoke detector is triggered, turn on all of the lights in the house.
Final thoughts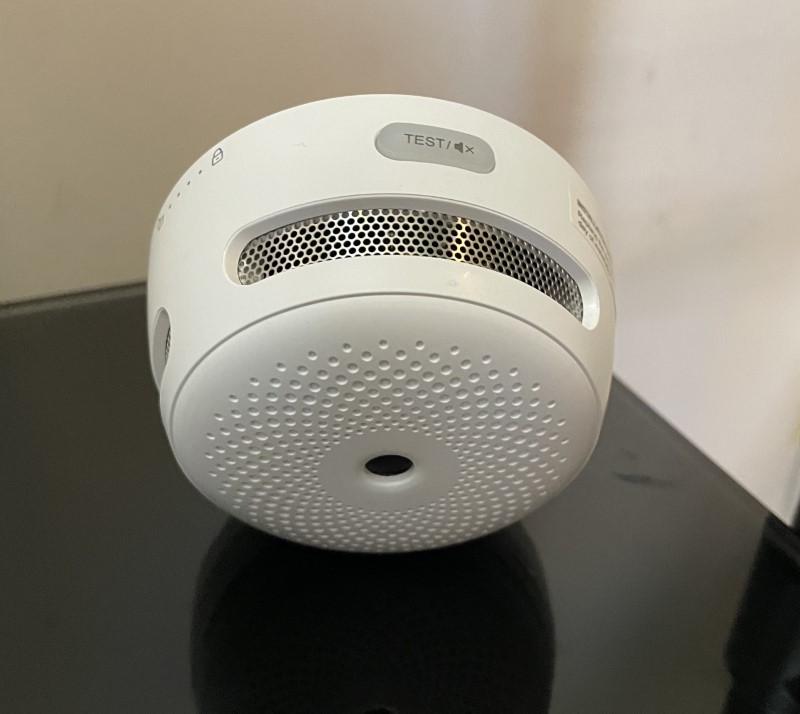 Fire and smoke are no joke. Being able to monitor my home, and more importantly, protect the lives of my loved ones is undisputably an important duty. Smoke detectors can detect smoke before you can, don't sleep, and can unquestionably save your family's life.  With the ability to send vital information to my phone, especially alerts and low battery warnings, the X-Sense XS01-WT Wi-Fi Smoke Alarm is a huge winner!
Price: $39.99
Where to buy: x-sense.com (use code: CHTG0120 for 20% off) and you can also find it on Amazon
Source: The sample for this review was supplied by X-Sense.