We use affiliate links. If you buy something through the links on this page, we may earn a commission at no cost to you. Learn more.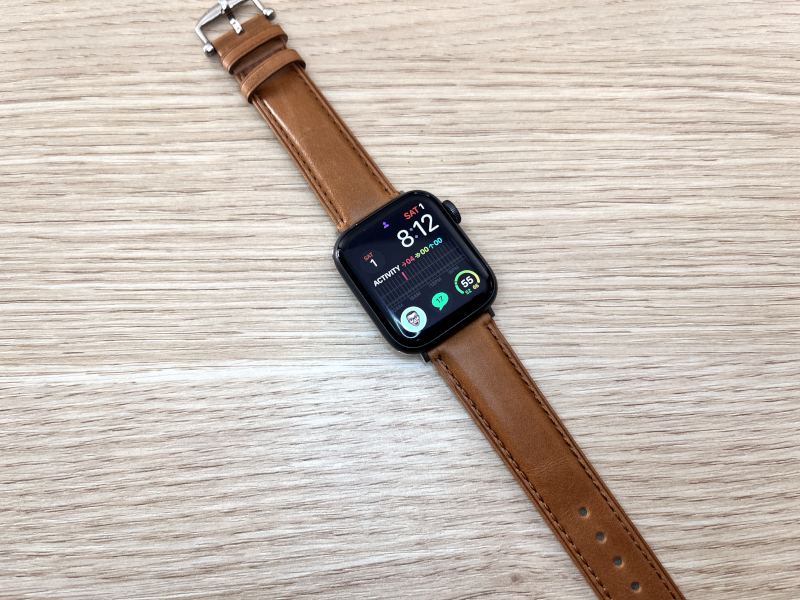 REVIEW – Apple recently released its newest round of Apple Watches.  While the Series 8 looks really nice, my wife decided to hold onto her Series 6 for now, as it still gives her all the functionality that she needs.  She does, however, want a new watch band, as it's been over a year since she last replaced it.  As the bands on Apple's website continue to be exorbitantly priced, we've decided to test a new leather watch band, the Leather Strap for Apple Watch from Torro.
What is it?
Torro's Leather Strap is an all-leather watch band made from genuine cowhide leather and lined with soft calf leather; the buckles are stainless steel.  These straps are compatible with all Apple Watch Series, including my wife's Series 6.  They come in two different sizes and five different colors.  Torro is a British company who specializes in "creating premium functional lifestyle accessories for those who value quality, craftsmanship and design."
What's in the box?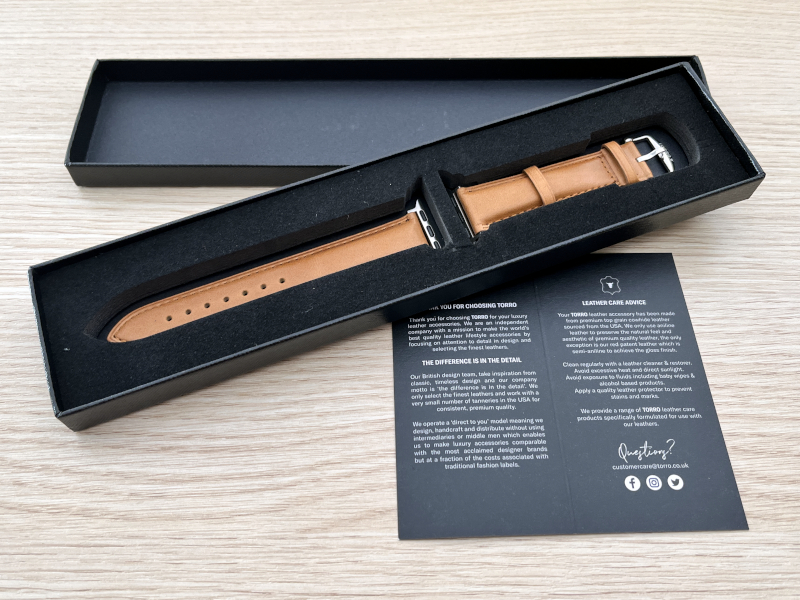 The only things in the box are the two halves of the watch band and a small card that includes instructions on how to take care of the leather.
Hardware specs
Colors:  Black, black with red stitching, tan, dark brown, red
Band:  Full grain aniline cowhide leather
Lining:  Calf leather
Buckle:  316L Stainless steel
Sizes:  Small (for 38, 40, 41 mm) and large (for 42, 44, 45 mm)
Weight: 0.53 ounces
Length:  8 inches (includes both halves and the buckle)
Compatibility:  All Apple Watch Series
Design and features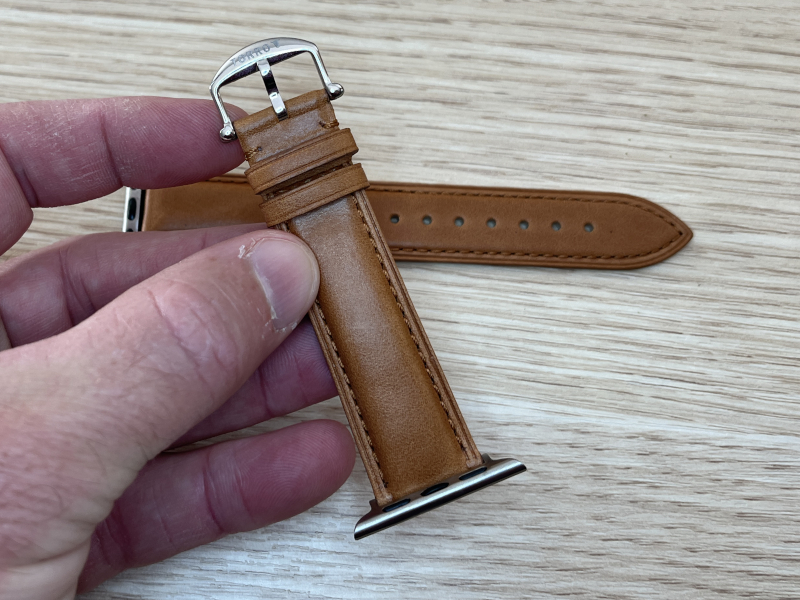 The overall design of the Torro Leather Apple Watch Strap is obviously very typical for any watch band made for an Apple Watch.  There's an upper and lower band, each with Apple's trademark adapters on the end.  The real beauty of Torro's design is the attractive leather with stitching along the edges.  Like with a leather wallet or belt, the tan color gives a timeless, classic style that will look good with almost any outfit.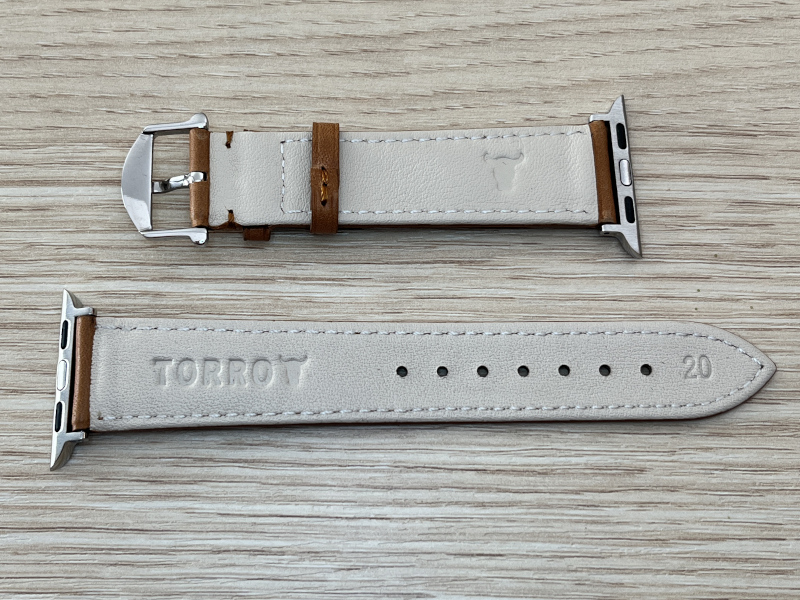 The underside is an off-white color and is soft to the touch; it should be comfortable for all-day wear.  Torro says that these bands "are designed for those seeking a classic, stylish finish to their ultra-modern wearable tech," and I believe they have hit the proverbial nail on the head.  I like the design of their Leather Strap.
Setup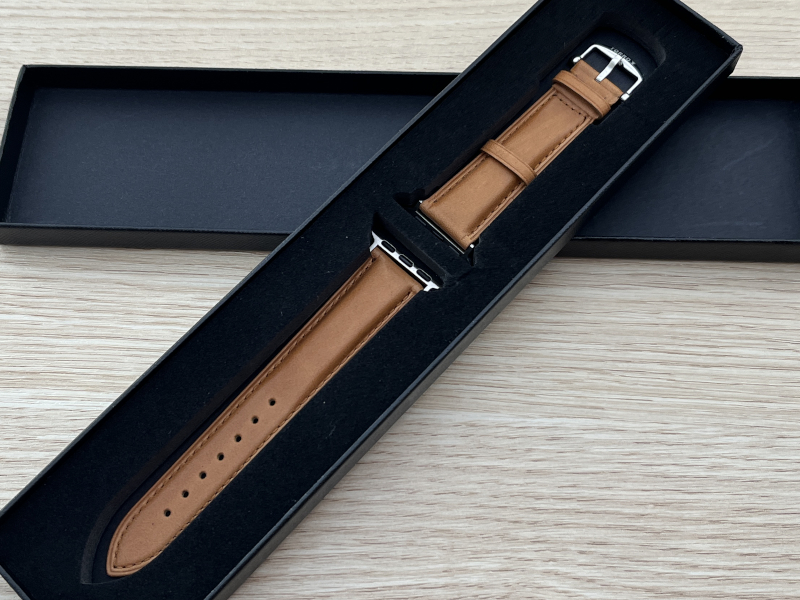 The first step is to remove the band from the sturdy little box with the custom foam inserts that protect it while in transit.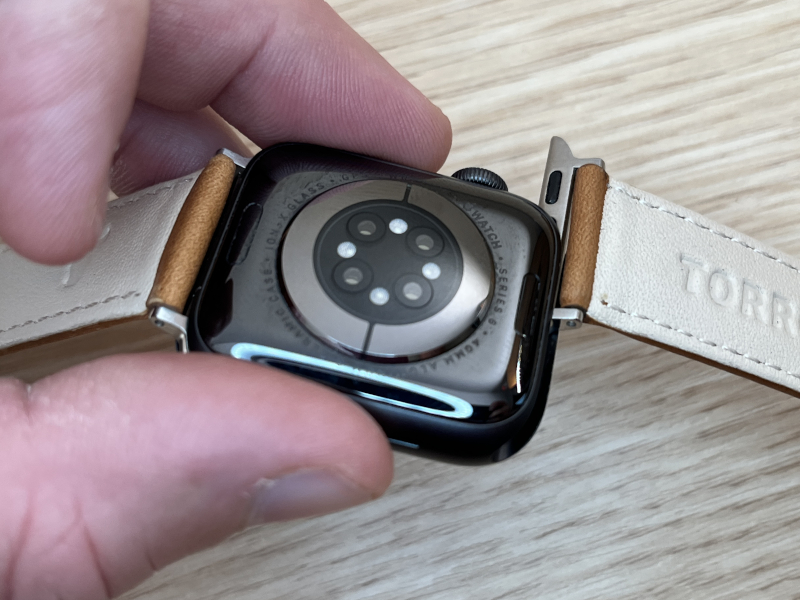 The second step is to remove my wife's old band, which is easily done by pressing the buttons on the back and slide the pieces out.  I found that a bit of dirt had accumulated where the adapters are kept in place, so I cleaned it with a Q-tip.  The final step is to slide the new bands into place until they click.
Performance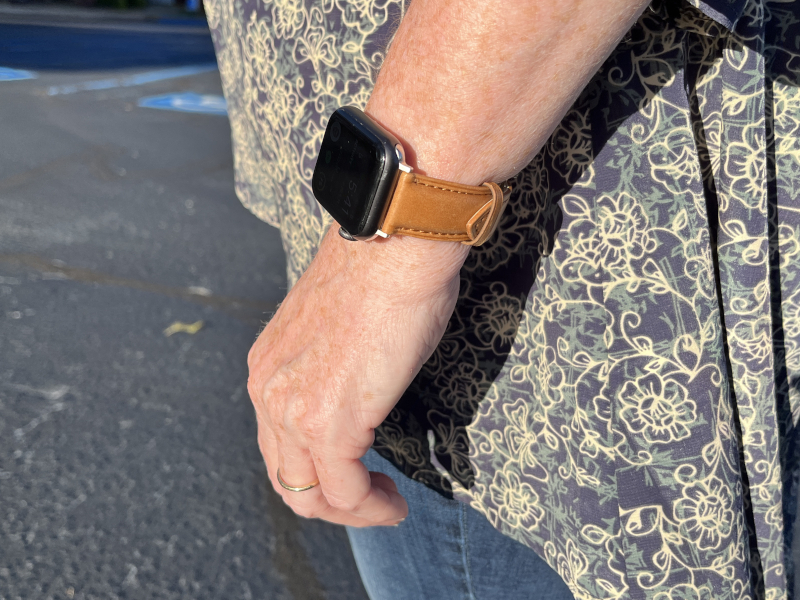 After wearing the Torro Leather Strap for Apple Watch for a few weeks, my wife has three things that she really likes about it.  First, this watch band looks really nice.  The classic tan leather style coordinates well with a wide variety of outfits, everything from casual to dressy.
Second, this band is made for smaller wrists like hers.  Unlike some watch bands that are only for larger wrists, she found Torro's band fit perfectly.  She's able to snug it up until it is close, and it's easy to take on and off.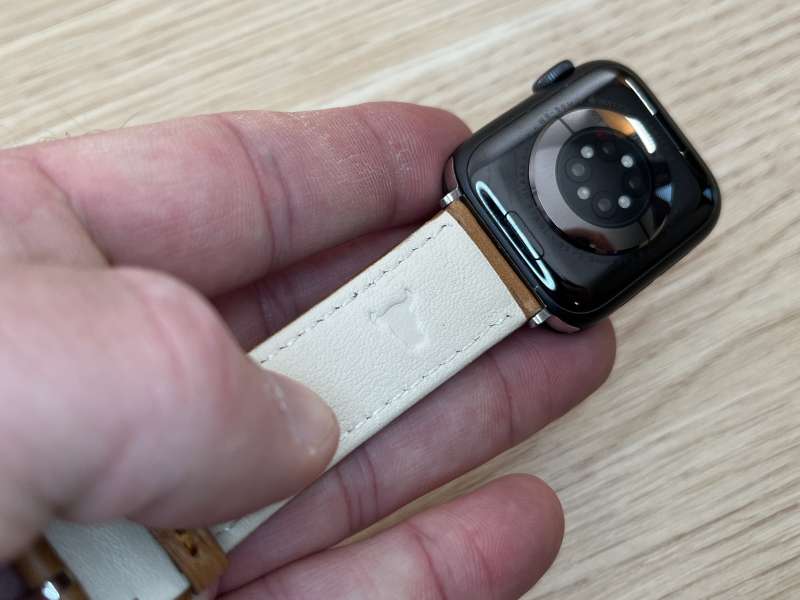 Third, the calfskin is so comfortable that she never feels the band on her wrist.  It doesn't chafe or rub, and it never snags or catches.  It's a pleasure to wear.  Overall, my wife loves this watch band, and she's super happy to wear it every day.
If you're not looking for a watch band right now, Torro also sells phone cases, tablet cases, bags and wallets, and various accessories, all using the same beautiful leather.
What I like
Quality full-grain leather
Classic leather look
Comfortable feel
What I'd change
Final thoughts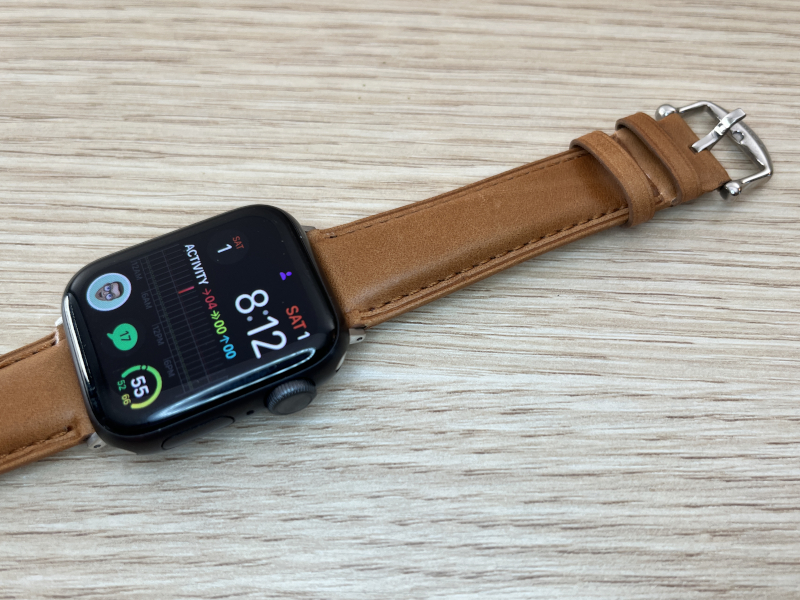 Whether you're jumping on the latest Apple Watch or holding onto your older one for now, Torro's Leather Strap for Apple Watch is an attractive leather band that will look good with almost any outfit, whether dressing up or down.  Torro's bands are made from cowhide leather, are lined with calf leather, and feature stainless steel buckles.  I appreciate the quality craftsmanship, and my wife loves the way it looks and feels.  We both highly recommend Torro's Leather Strap to you.
Price: $49.88
Where to buy:  Torro's online store and you can also find their products on Amazon
Source: The sample for this review was provided by Torro.