We use affiliate links. If you buy something through the links on this page, we may earn a commission at no cost to you. Learn more.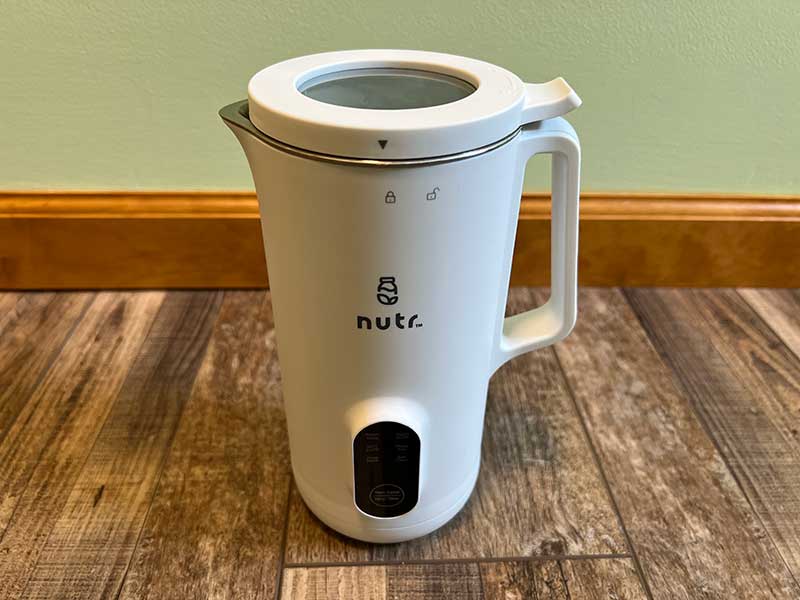 REVIEW – Do you buy almond, soy, coconut, oat, and other plant-based milk from the grocery store? Ever taken a look a the list of ingredients on the package? There's probably a lot of sugar and weird ingredients like carrageenan and artificial flavors and colors. Making your own plant-based milk is a great idea until you learn how messy and time-consuming it is. That's where specially designed nut milk-making machines like the Nutr come in. Are they worth it though? Let's crush some nuts and find out!
What is it?
The Nutr is a pitcher-shaped device that has built-in blending blades and a heating element to allow you to easily make a single 350mL/8-12 ounce serving of plant-based milk using nuts, grains, and seeds, as well as creamers and smoothies.
What's in the box?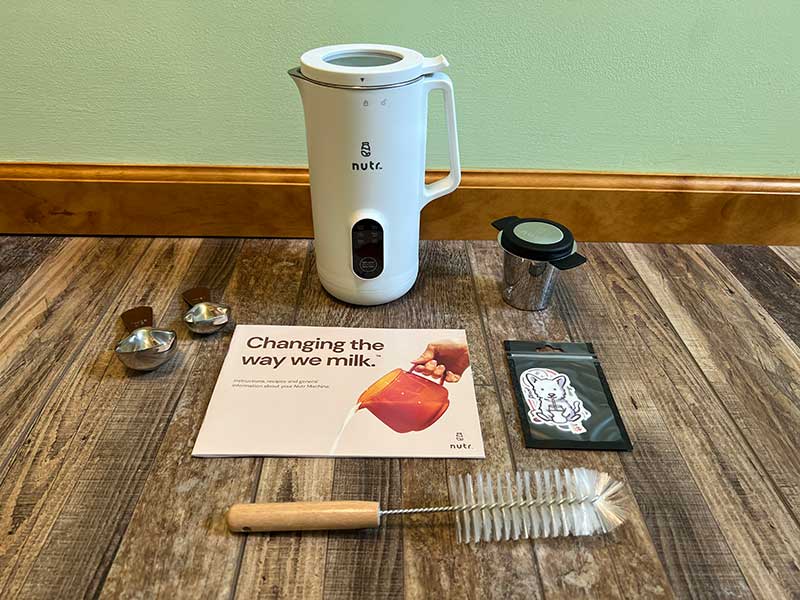 Nutr machine
Power cord
1T and 2T scoops
Strainer
Cleaning brush
Stickers
Instructions
Design and features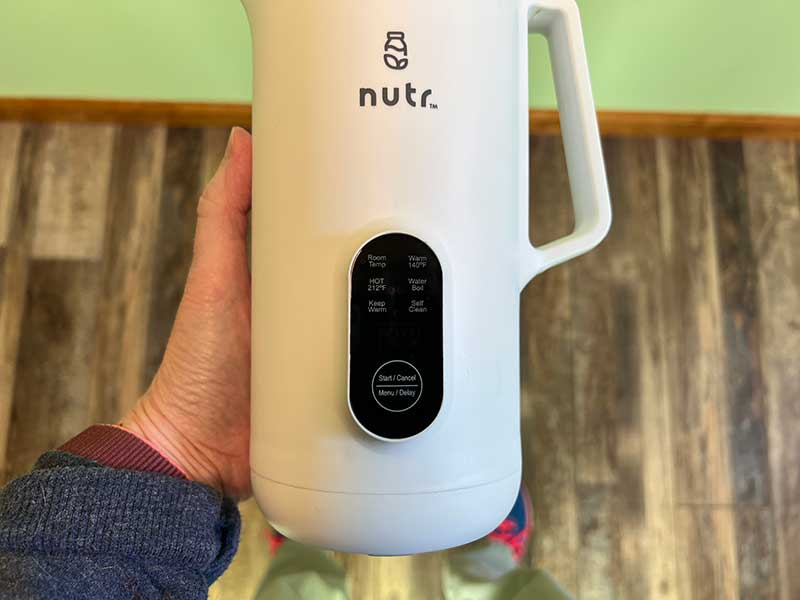 The Nutr is available in white or black and looks like a pitcher with a removable lid.  The front has a small touch control panel at the bottom with a built-in timer display.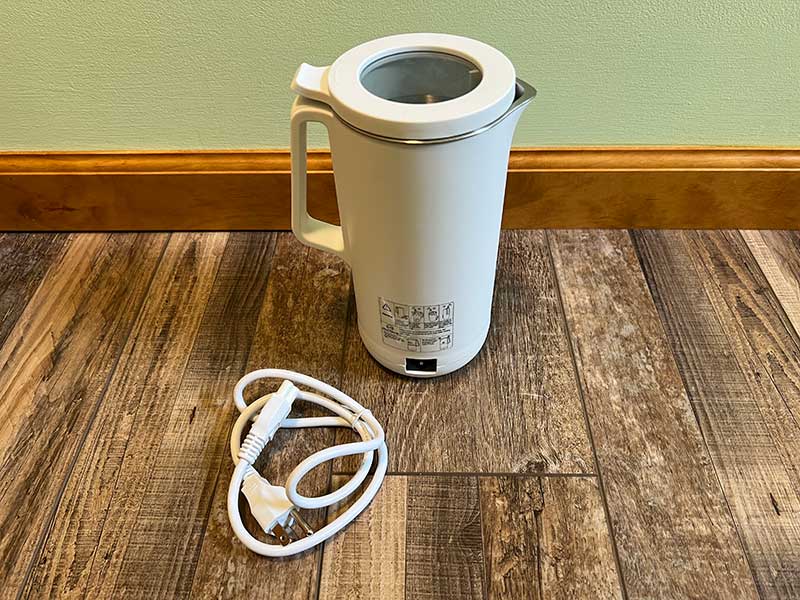 The back of the unit has a socket for the included power cord. Note that the Nutr is not submersible in your sink or dishwasher safe. It does have a built-in cleaning cycle but more about that later.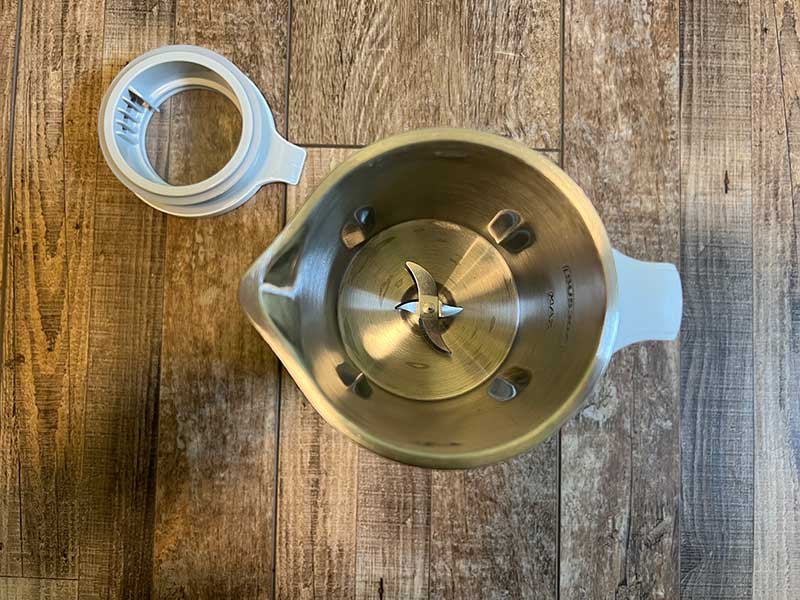 The lid unlocks to reveal the stainless steel interior with 4 blades at the bottom.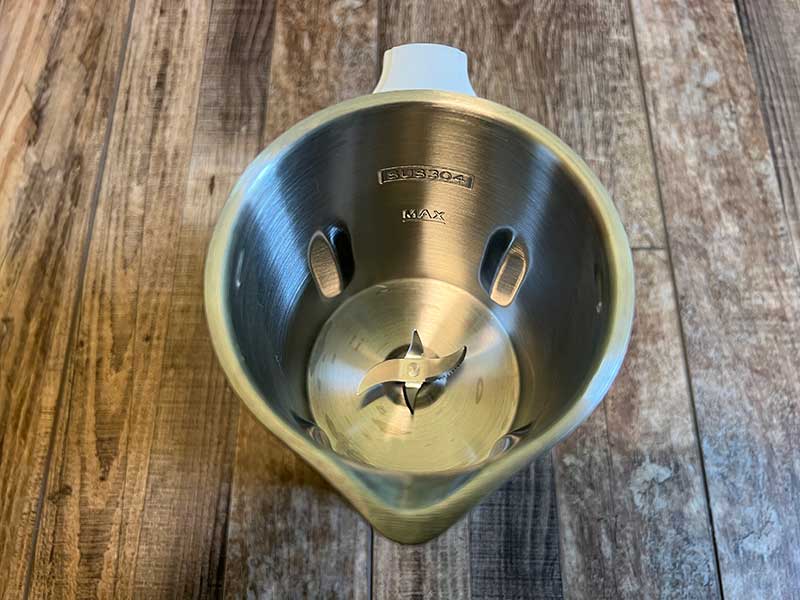 There's also a MAX capacity line that you should pay attention to when you're filling the Nutr with your plant-based milk and/or smoothie ingredients.
Let's crush some nuts!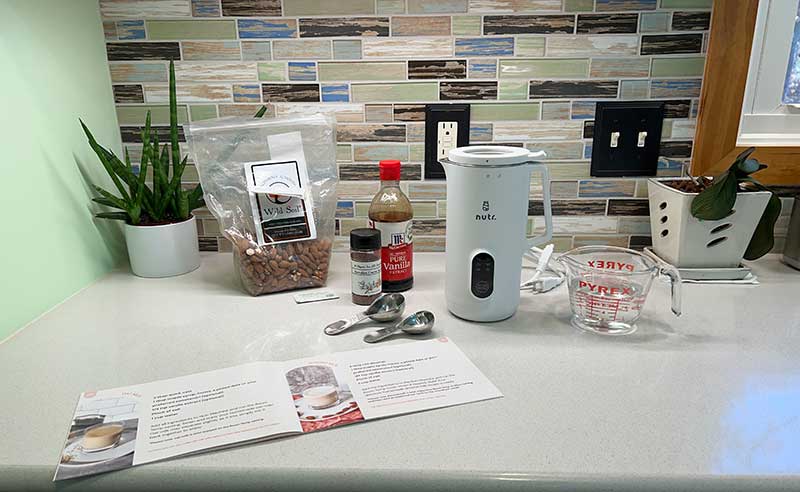 Making milks with the Nutr is simple. You just need some nuts, water, and a few optional ingredients like salt, the sweetener of your choice, vanilla, and any other ingredients that you want to use to customize your beverage.
My first test of the Nutr was with raw almonds. Using the recipe in the included manual, I used the included 2T scoop to measure my almonds and placed them in the bottom of the Nutr.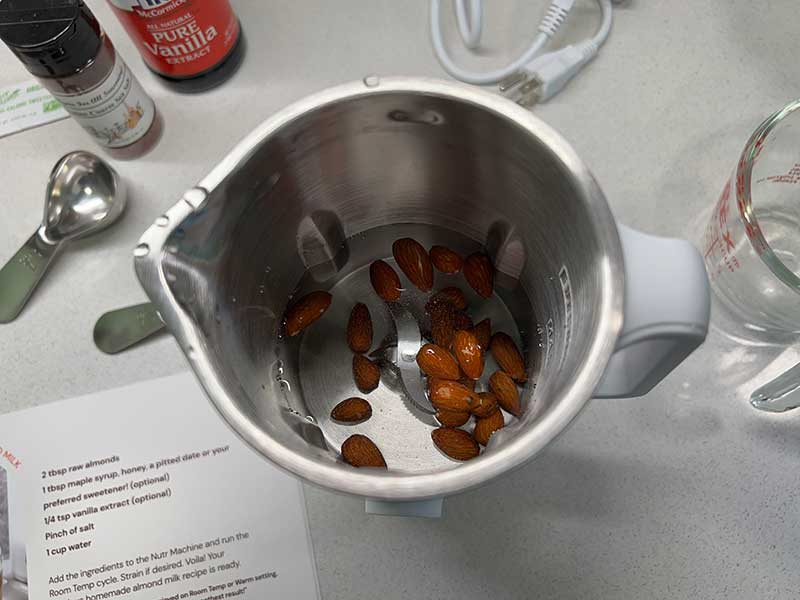 I then added a little over a cup of water, a pinch of salt, 1T of maple syrup, a splash of vanilla, and a packet of stevia sweetener.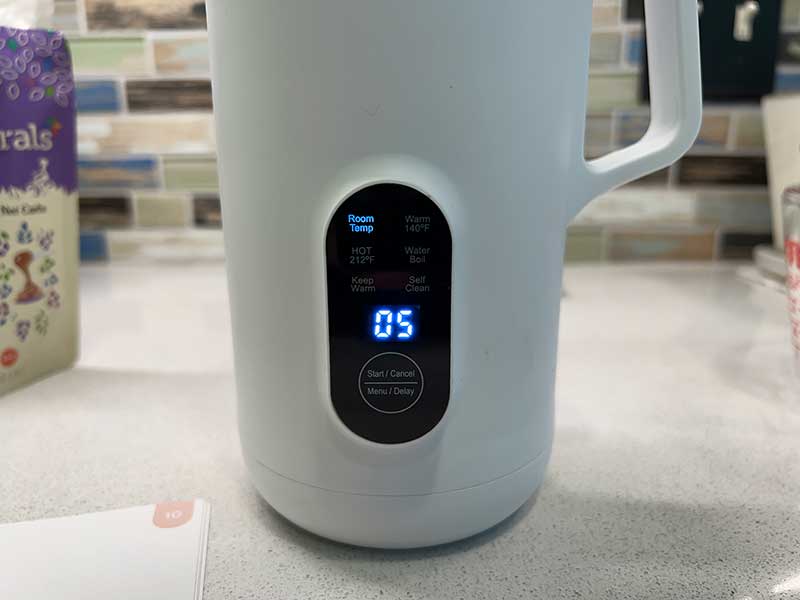 With the lid locked in place and the power cord plugged in, the machine is ready for you to choose one of the 6 modes:
Room temp (~3 minute run time)
Warm 140°F (~5 minute run time)
Hot 212°F (~20 minute run time)
Water boil
Keep warm
Self clean (90 second rinse cycle)
You can also set a timer for 30 minutes, 1, 5, or 2 hours.
For my almond milk test, I went with the room temp mode. Once you choose the mode, it will automatically begin blending the ingredients. This unit is definitely not quiet. Check out the video below.
See and hear it in action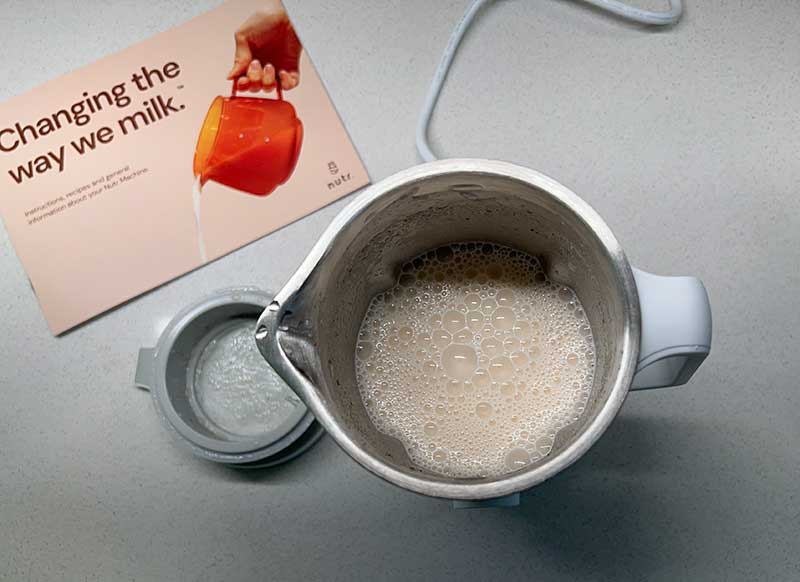 It sure looks like milk.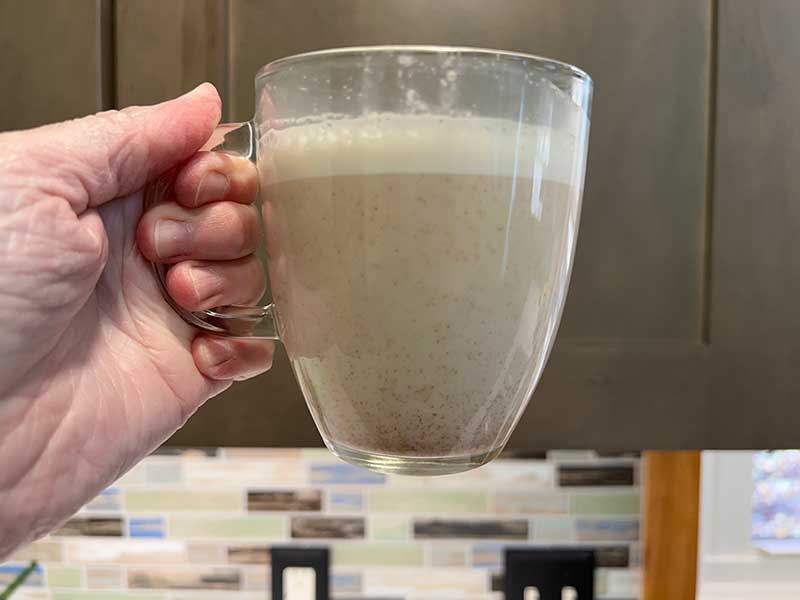 It tasted fantastic, but I noticed a lot of pulp settling at the bottom of the glass as soon as I poured it.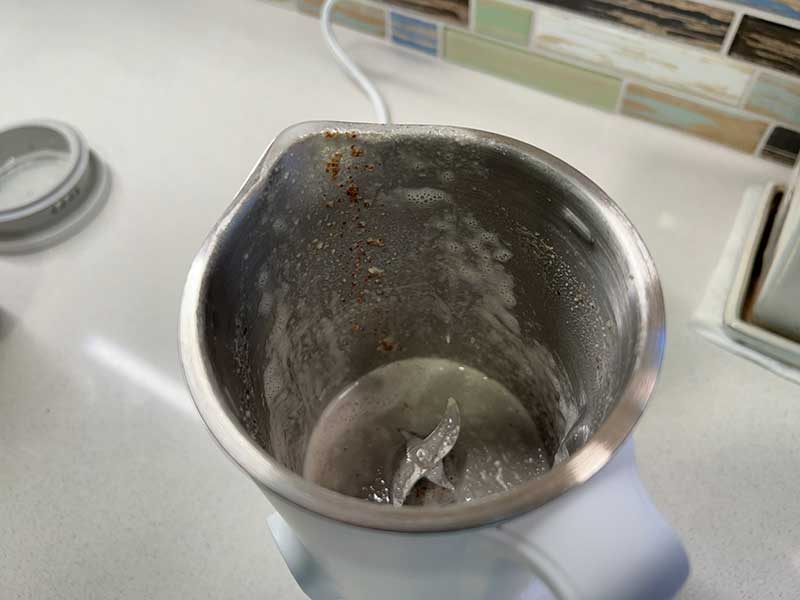 There was some pulp left inside the Nutr too.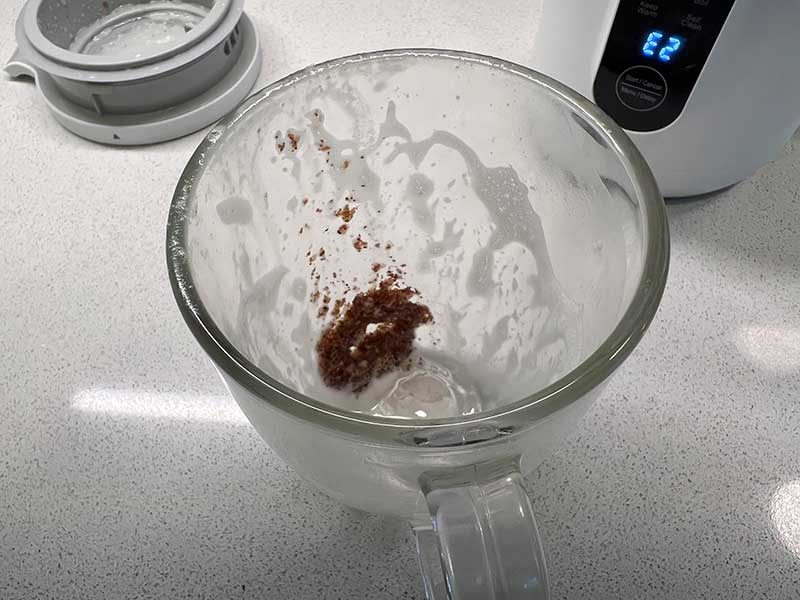 Normally, a bit of pulp wouldn't bother me all that much, but I took another look at the manual and noticed that they recommend that you run it for 2 cycles for creamier results. So I poured everything back into the Nutr along with all the pulp and ran it for another cycle. This time the results were much better!
However, there is an issue with needing to run 2 cycles for the best results. If you have more than one member of your household that wants milk, the wait time for each serving can be annoying. It's also important to note that a sticker on the back of the Nutr machine says that the machine needs to "rest" for an hour after 2 back to back cycles which makes for an even longer wait.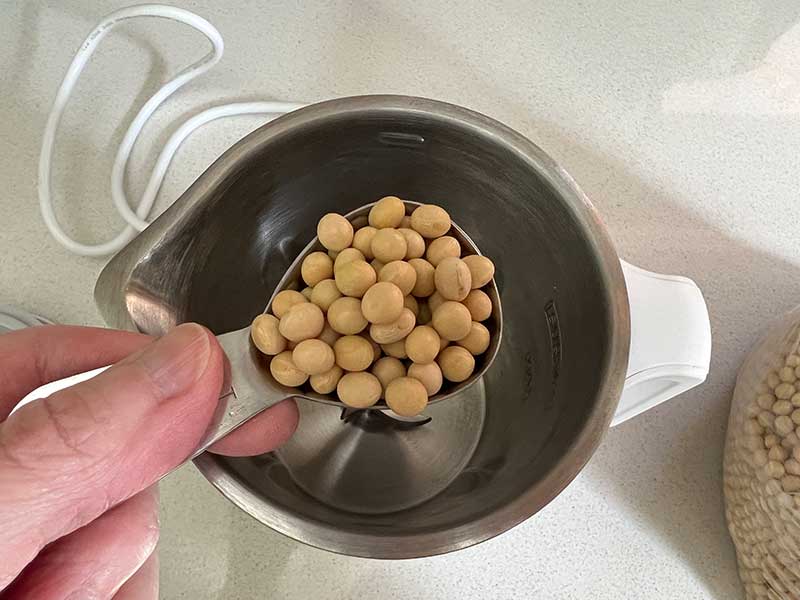 I went on to test the Nutr by making soy milk with dried soybeans. Note that for soy milk, you must use the hot setting.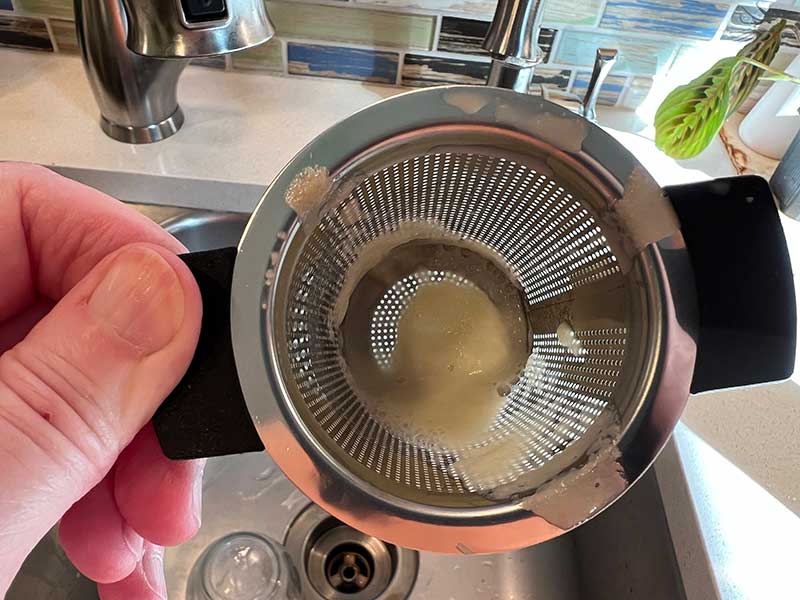 The problem with making soy milk is that the required hot setting takes 20 full minutes for the cycle. Like before, the resulting soy milk had pulp. I tried using the included strainer, but it didn't work all that well because the pulp was pretty thick.
I also tried making coconut milk using the Nutr with shredded coconut. Even with 2 cycles, there were still some bits of coconut in the milk. I had used the room temp setting though and I think the warm setting might have worked better to soften the coconut to make it blend better.
Clean up
After you've finished making milk, cleaning the Nutr isn't too hard. The only issue is that you can't just put it in a sink of sudsy water or the dishwasher. You can add some water and a couple of drops of dish soap and run the 90-second cleaning cycle. You can then use the included brush if needed, dump the water and rinse carefully to avoid getting water in the power socket.
What I like
Compact design doesn't take up much room on your kitchen counter
Easy to use
Pre-soaking is not necessary
I know exactly what is going into my milk
What I'd change
A more powerful blender so one cycle would be enough
Need a bigger capacity machine for a family
Would be nice if the blades and interior were removable for easier cleaning
Final thoughts
Although I had some issues with the Nutr Nut Milk Machine like the need to run 2 cycles for best results, I have come to really like it. I have reviewed another nut milk machine (ChefWave Milkmade) which I like a lot too, but the Nutr machine has a smaller/simpler design that I have come to prefer over the ChefWave. The Nutr takes up much less space on my countertop and since I'm the only one in my household who drinks plant-based milks, its small capacity is actually perfect for me and keeps me from wasting unused milk.
Note: Nutr just finished a successful Indiegogo crowdfunding campaign for their new Nutr 2.0 machine which will be available in January 2023. There will be a new larger capacity model (600mL) and they have improved the motor and blades to make a smoother and creamier textured milk hopefully with just one cycle.
Price: $169.00
Where to buy: thenutr.com and Amazon
Source: The sample for this review was provided by Nutr.