The Gadgeteer is supported by readers like you! If you buy something through links on our site, we may earn an affiliate commission at no cost to you. Thank you! Learn more.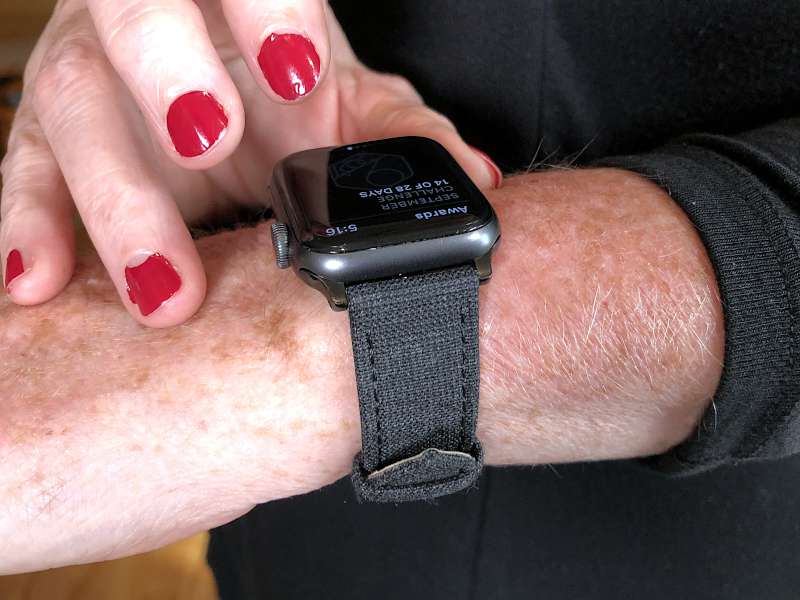 REVIEW – My wife purchased a Series 6 Apple Watch earlier this year and had to settle for buying Apple's unattractive sports band to go with it.  I recently reviewed Bellroy's watch strap, which is a nice upgrade for when she wants to look a bit classier.  She really likes the strap, but she also wants one that is a bit more casual, good for shopping or having company over.  The Basket Glen watch band from Strap Bandits has just the style that she's been looking for, though it turned out to be more than we expected.
What is it?
The full name is the Apple Watch Exploded Split Basket Glen – Dark Grey, which is another way of saying that the exterior is made from a particular type of quality dark grey wool in a very subtle pattern.  This band comes in four different sizes and the connector in four different colors; the buckle is made of stainless steel and the interior is calfskin leather.  Strap Bandits has a collection of bands for the Apple Watch that have a variety of colors and patterns.  Strap Bandits is a Chinese company located in Hong Kong that sells "an exclusive collection of bespoke straps that offers a handpicked selection of the highest quality fabric watch straps."
What's in the box?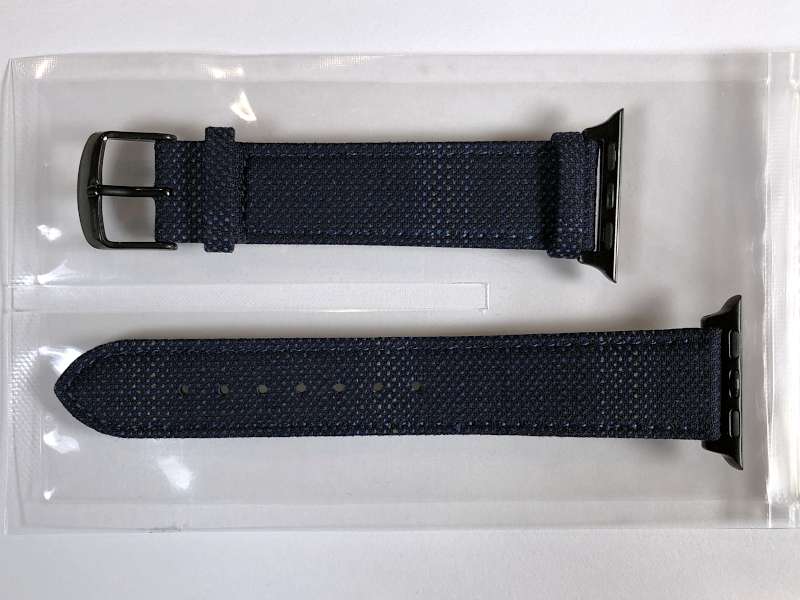 I requested the Basket Glen (in the 38 mm size with a black connector) for the review, and Strap Bandits thoughtfully included what I believe to be the Navy Glencheck as well.  It's hard to know exactly which band is which, as they each arrived in a clear plastic bag that contains only the top and bottom pieces of the watch band; there are no labels or manuals or anything at all to identify the product.  Heck, I would not have known they were from Strap Bandits if I hadn't been expecting one.
Hardware specs
Size:  38, 40, 42, or 44 mm
Dimensions:  12 and 9.5 cm long, 1.5 cm wide (for the 38 mm size)
Connector Colors:  Black, gold, rose gold, and silver
Material:  Calfskin leather interior, Huddersfield Worsted spun Merino wool exterior
Design and features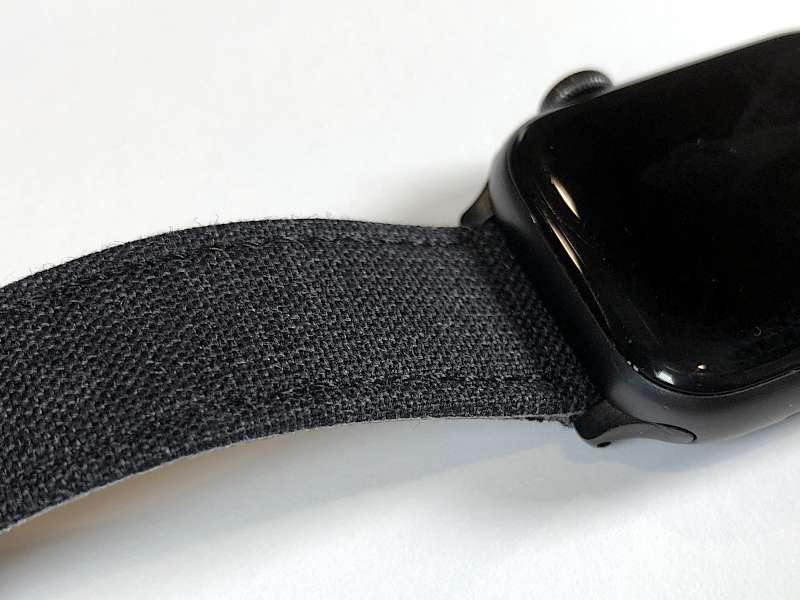 With a casual glance at the Strap Bandits website, I assumed that their bands were made from an ordinary fabric and thus were intended for a casual look.  Boy, was I wrong.  After some extra research, I came to realize that these bands are a lot more sophisticated than I realized.  The exterior is made of Huddersfield Worsted spun Merino wool.  If you're not from England, I'll forgive you for not understanding the significance of that last sentence.  Huddersfield is known in England for their fine wools and are often used in nice suits.  Worsted comes from the name of a village in England and refers to fabric that is made from weaving high quality wool yarn.  Merino wool is a natural wool that comes from a particular breed of sheep; this wool tends to be very soft, and it's definitely not synthetic.  Putting these together gives a very nice exterior that's classy enough to fit in with all but the most formal of occasions.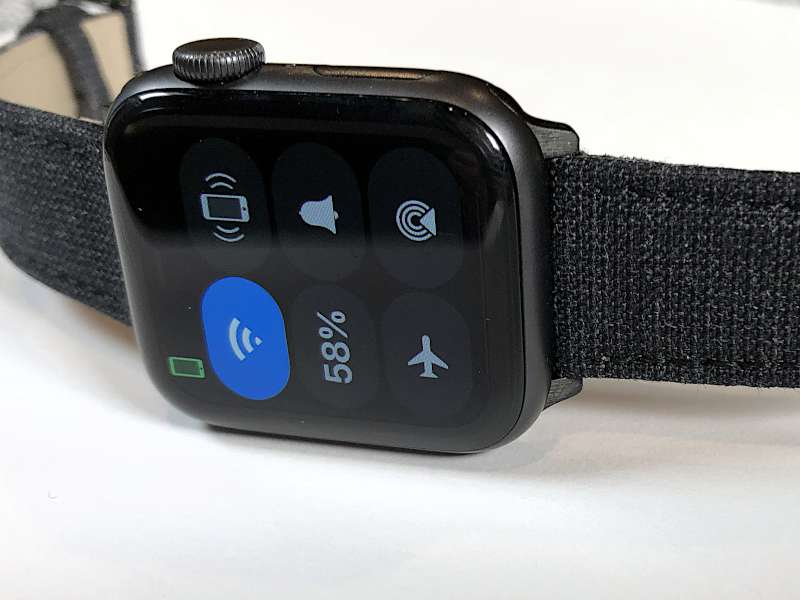 This watch band is a dark grey color, so dark that it's nearly black.  My wife's watch has a space grey aluminum case, and so the dark grey looks perfect with it.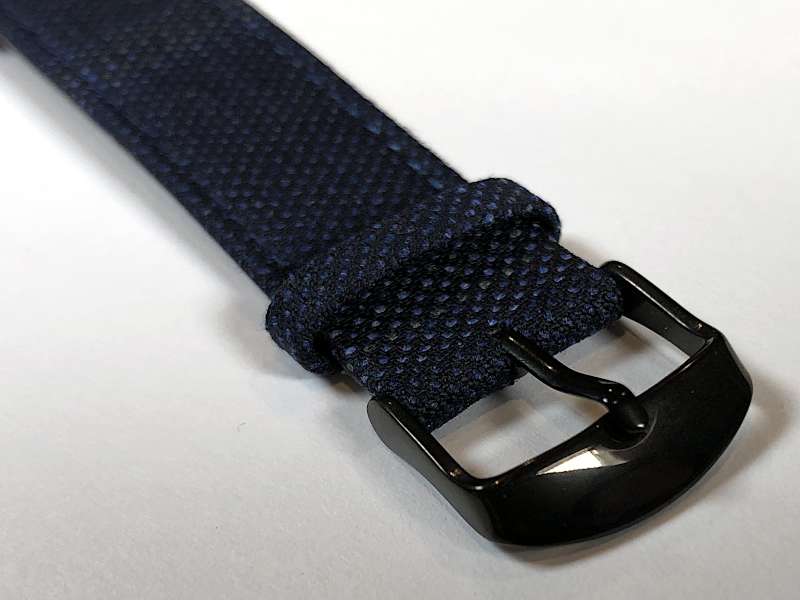 While Navy Glencheck is an attractive color, it doesn't quite look right with her watch; if she had bought the silver or blue aluminum case, I think they would match much better.
Installation and setup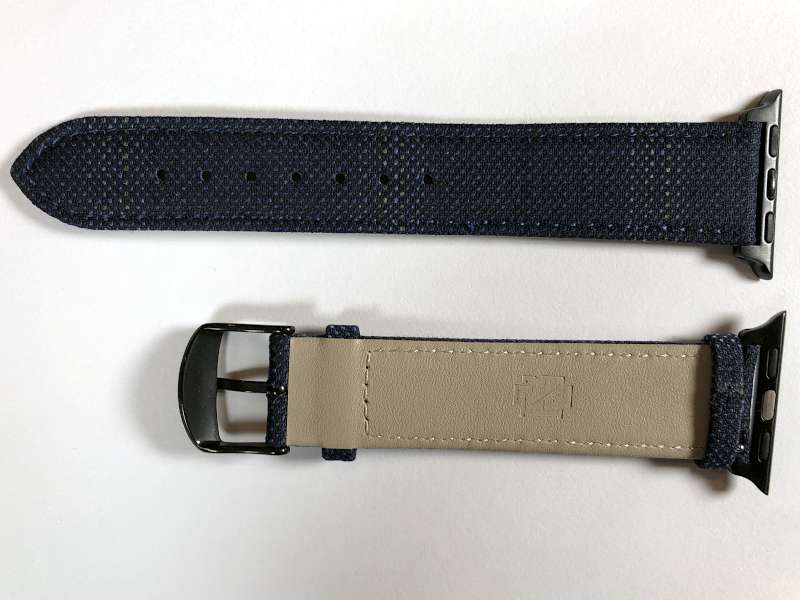 These watch bands are easy to install.  They are meant to simply slide in and out of the watch body.  I pressed the small, black "bump" in the middle that holds the band in place and slid off the old band.  I then slid in the new band until it clicked into place.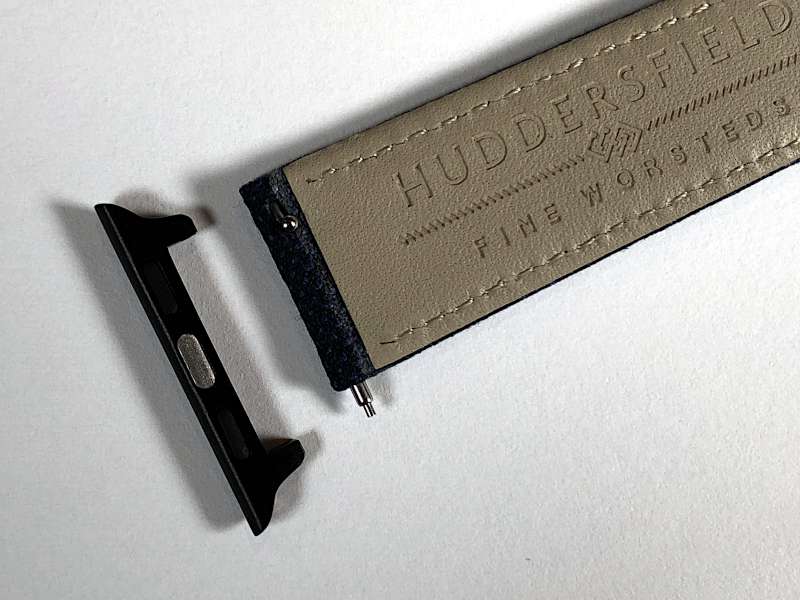 These bands also feature a quick release.  Strap Bandits says, "The handcrafted strap comes with a simple 'easy change' spring bar system allowing the owner to change the strap without tools within seconds."  More simply, they allow me to swap out the watch band without having to slide the connector in and out.  I pressed the small button, which pushed on the spring, and popped the band off.  I can reverse the process to put on a different band.  This works very well and makes me want to buy another band with a different color from Strap Bandits that matches my wife's Apple Watch.
Performance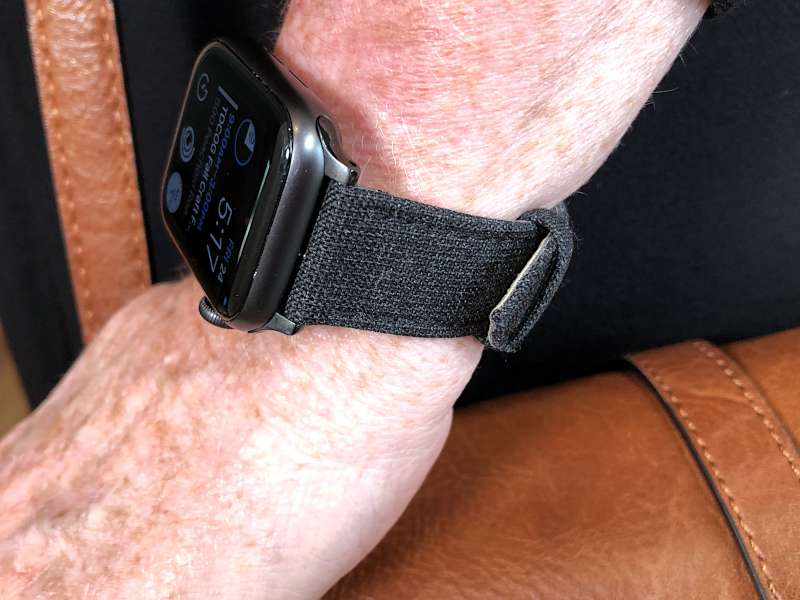 As my wife has been wearing this band for a while, there are a couple of things that she really likes and a couple of things that she doesn't.  The first thing that she likes is the look.  It's an understated yet sophisticated look that is very versatile.  It looks great with a pair of jeans and sandals when she wants to go casual, and it looks equally good with dress pants and heels when she wants to go classy.  The second thing that she likes is the feel of the calfskin leather on her wrist.  It's super soft, and she's happy to wear this band all day long.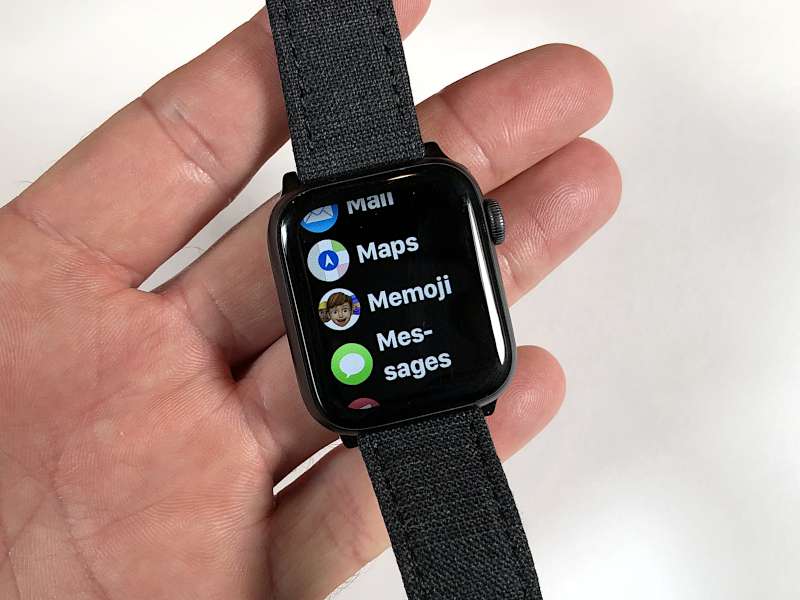 Unfortunately, these watch bands are not really designed for ladies with small wrists, like my wife's.  When she first put on the band, she kept fidgeting and fidgeting.  The band just wasn't tight enough, and it kept slipping and sliding around her wrist.  I compared the Strap Bandit band with those from Bellroy and Apple, and sure enough, it was missing the hole closest to the watch.  She was so unhappy with this that I finally got out my drill and a fine bit and—this is not a joke—drilled her one more hole.  She's a lot happier now with the fit.  After she had worn it for a while, she complained that this band seemed longer than the other two, as the tip was constantly sticking out and getting snagged.  I laid the Snap Bandit band on top of the other two, and it is indeed longer:  8 mm longer than the Apple band and 12 mm longer than the Bellroy band.  Whether intentional or not, the Strap Bandit bands are designed more for people with medium to large wrists and less for people with smaller wrists.
What I like
Very attractive look
Super soft leather interior
Quick release
What I'd change
Add one more hole for people with smaller wrists
Final thoughts
The Dark Grey version of the Exploded Split Basket Glen is a beautiful watch band for the Apple Watch.  It's made of Huddersfield Worsted wool on the outside that looks great and calfskin leather on the inside that feels great.  It's a high-quality band that nicely complements Apple's gadget.  The only problem that we found was that they are not made for people (like my wife) who have small wrists; I really should not have to get out my drill in order for a watch band to fit.  If you have medium to large wrists, then I definitely think you should pick of one of these bands from their Huddersfield wool collection; if you have smaller wrists, then you should pass and look for something else.
Price: $59.99
Where to buy:  Strap Bandits online store
Source: The sample for this review was provided by Strap Bandits