We use affiliate links. If you buy something through the links on this page, we may earn a commission at no cost to you. Learn more.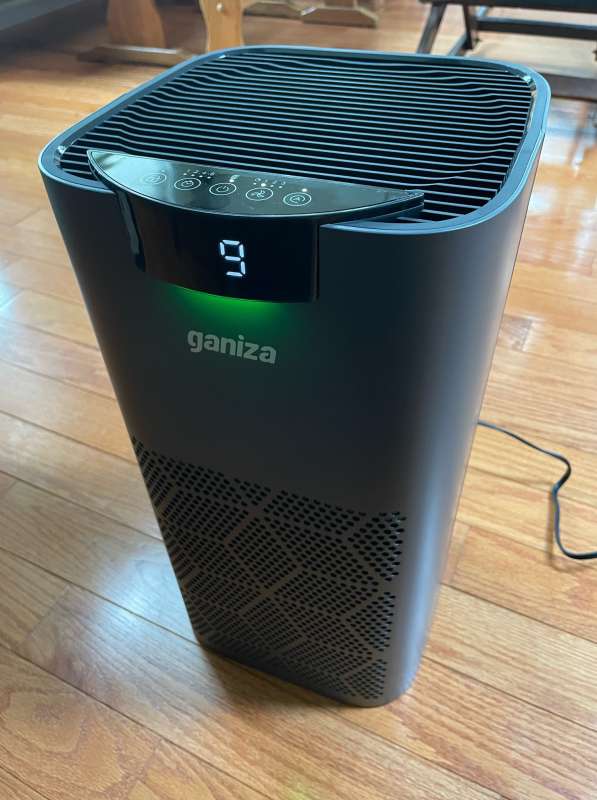 REVIEW – I previously reviewed Ganiza's V20 vacuum here and was happy with its performance. Ganiza also makes a boatload of other nifty products, like their Six-Quart Air Fryer and, for your reading pleasure, the G200S True HEPA Air Filter! Ta-daaaa!
What is it?
The Ganiza G200S True HEPA Air Purifier is a multi-speed electric fan with timer capabilities that draws air through two filters to circulate, purify, and deodorize up to 1077 square feet.
Hardware Specs
Dimensions: 243 x 253 x 473mm (9.56 x 9.96 x 18.62 inches)
Weight: 4kg (141.09 oz or 8lbs 13oz)
Power: 120V, 60Hz, 45-Watts (>1-Watt standby)
High CADR (350 m³/h / 206 CFM filtration) and larger HEPA filter (10.6*7.8*7.8 in)
360° uniform speed airflow to create fresher air.
Cleans up to 1077ft² in 30 minutes, 431ft² in 12 mins.
Replacement filter part number "B0B63G5RBG".
Quiet sleep mode at 23dB and all lights off.
Real-time Air Quality Monitor constantly adjusts the fan speed based
Real-time air quality display
True HEPA filter removes 99.97% of PM2.5, VOC, smoke, cooking odors, dust, and particles as small as 0.3 µm in size.
100% Ozone free
Energy Star compliant
Compliant with CARB, PROP 65 in California
24/7 lifetime support
What's in the box?
Ganiza G200S True HEPA Air Purifier
HEPA filter
User manual
Quick-start guide
Design and features
The Ganiza G200S True HEPA Air Purifier arrived well packaged with recyclable materials.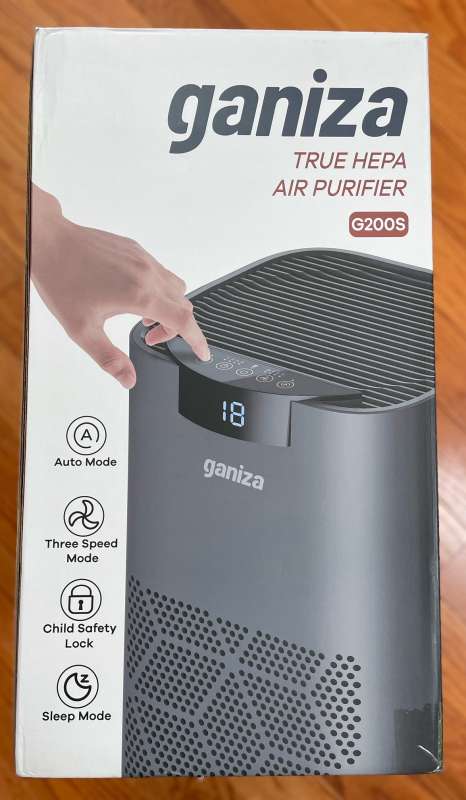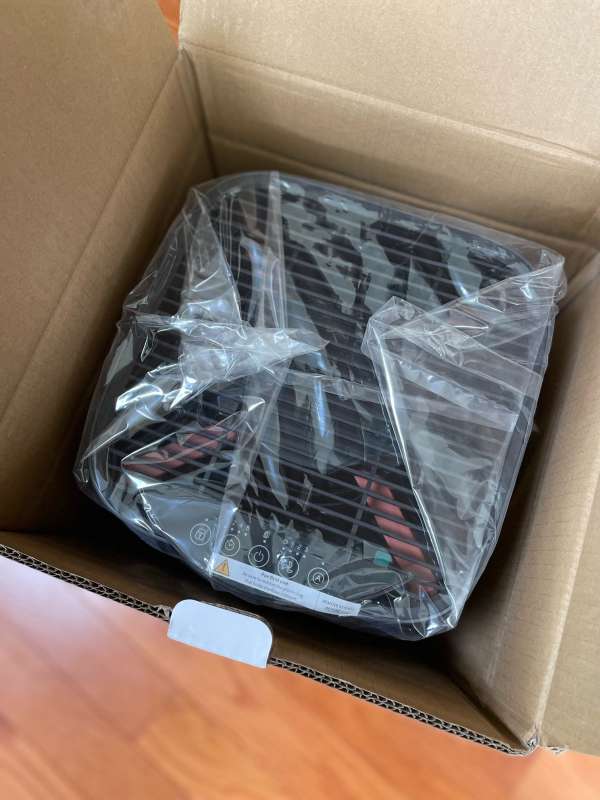 Assembly takes mere moments: Remove the purifier from the bag…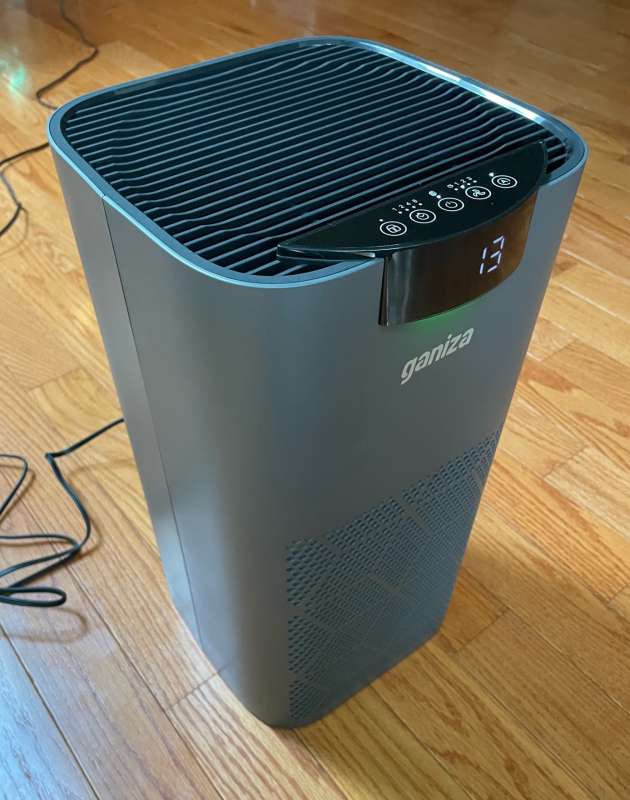 Pop off the bottom cover with a turn. The cover locks in place during use.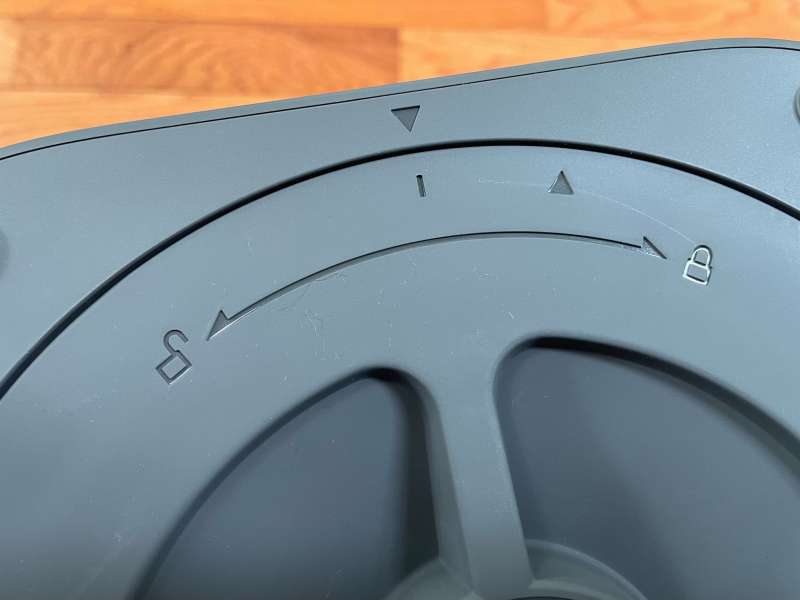 Remove the HEPA filter from its bag, reinstall, and lock the cover. Ganiza recommends cleaning the prefilter a few times a month and replacing the HEPA filter every three to six months.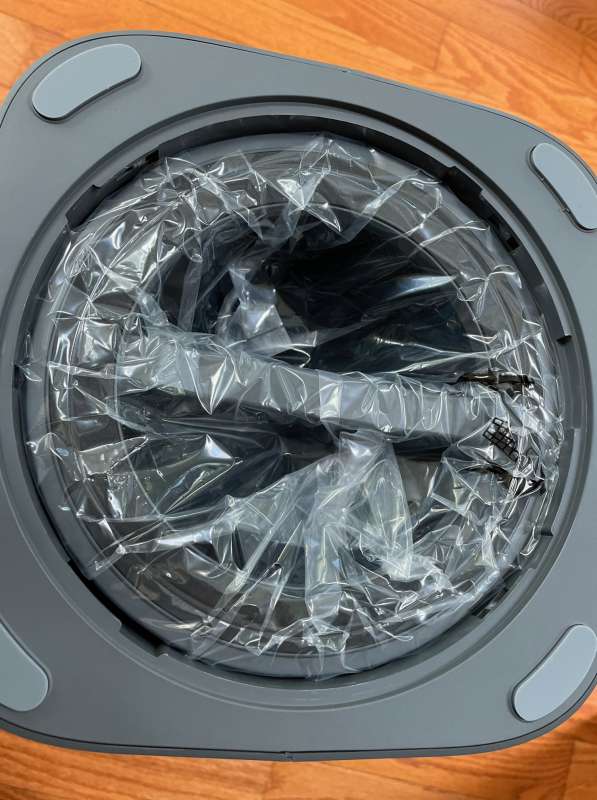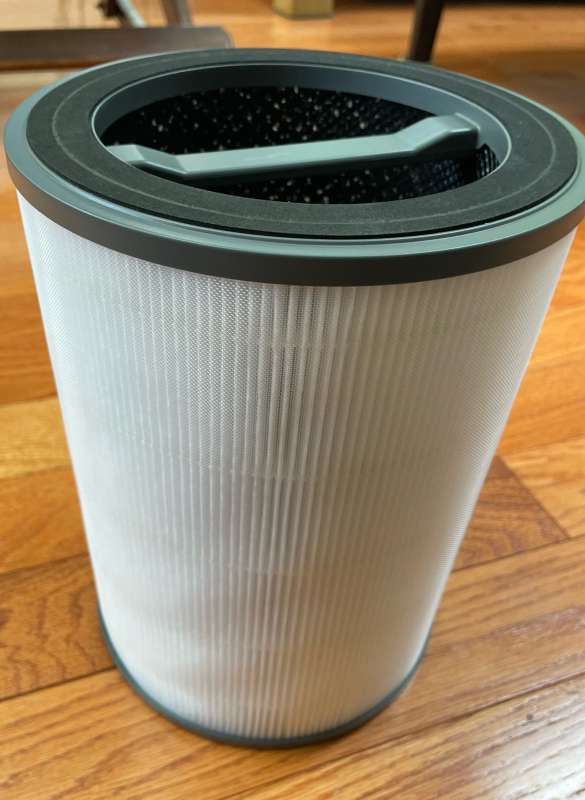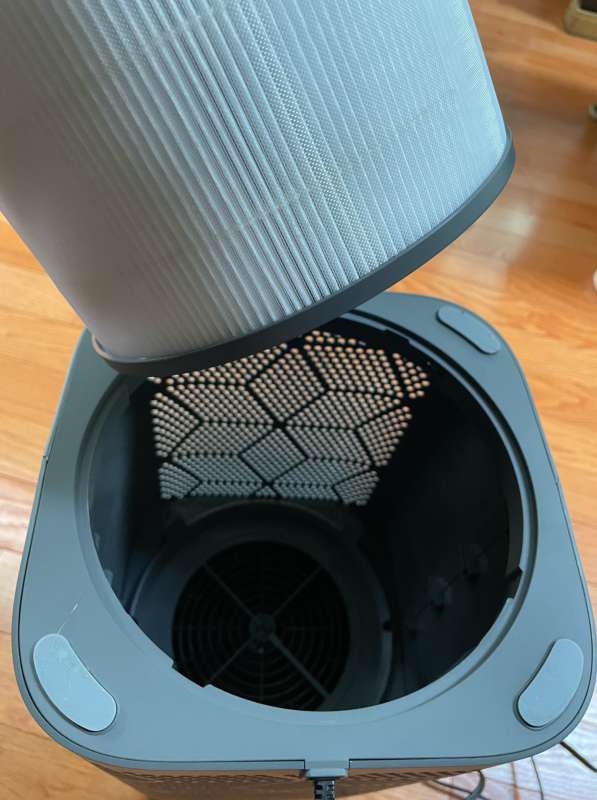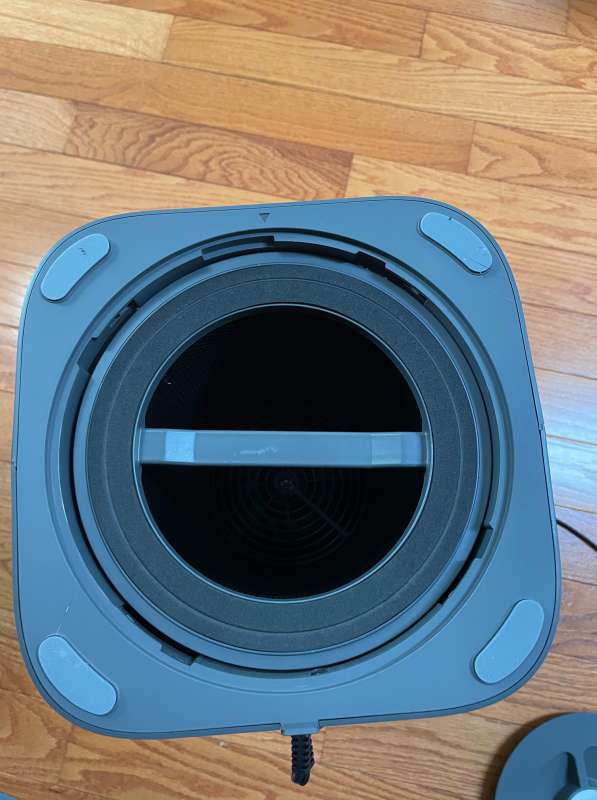 Ambient air is pulled through the side perforations.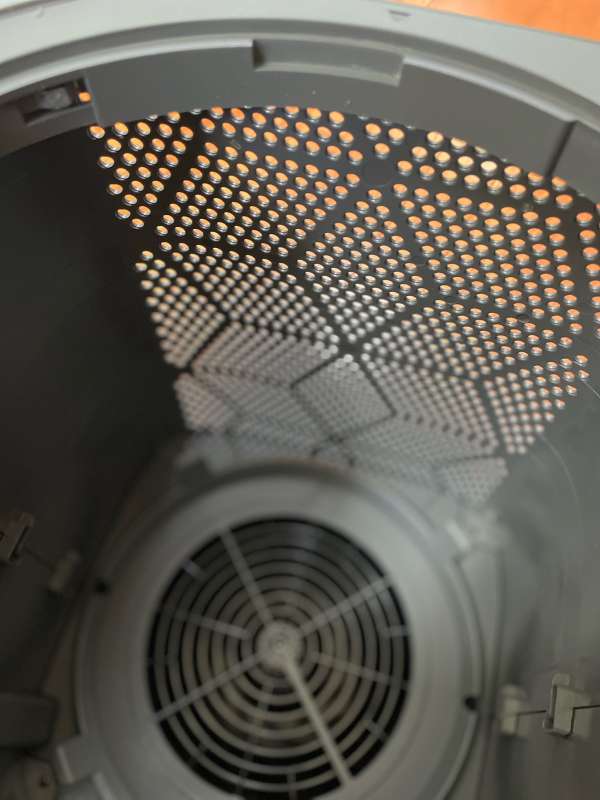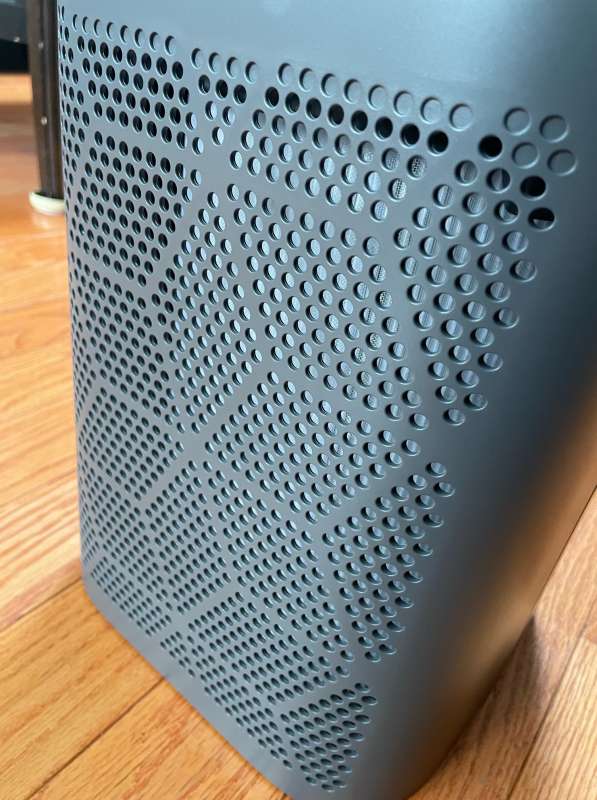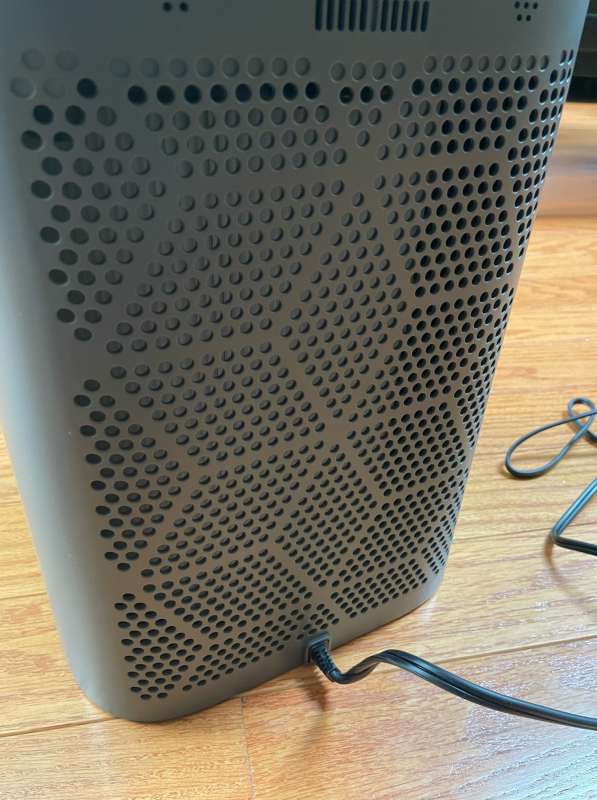 The bottom cover locks in place.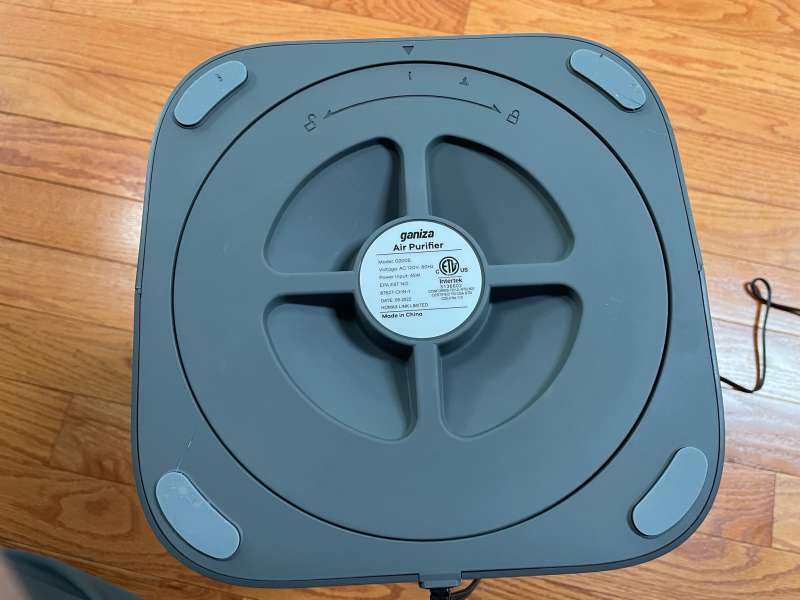 Filtered air returns to the room through the openings on top.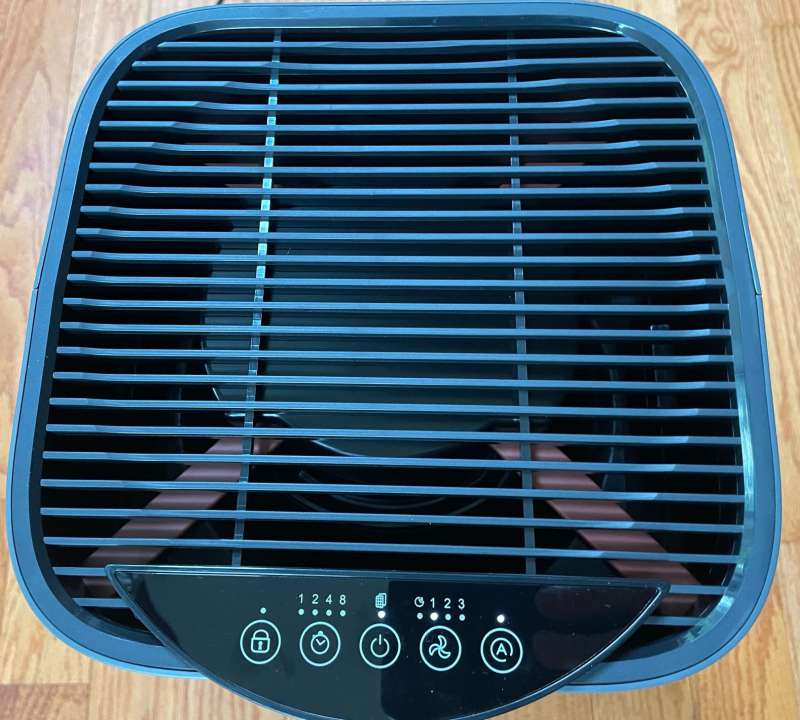 Setup
The Ganiza G200S True HEPA Air Purifier plugs into a standard wall socket. The cord enters the back of the G200S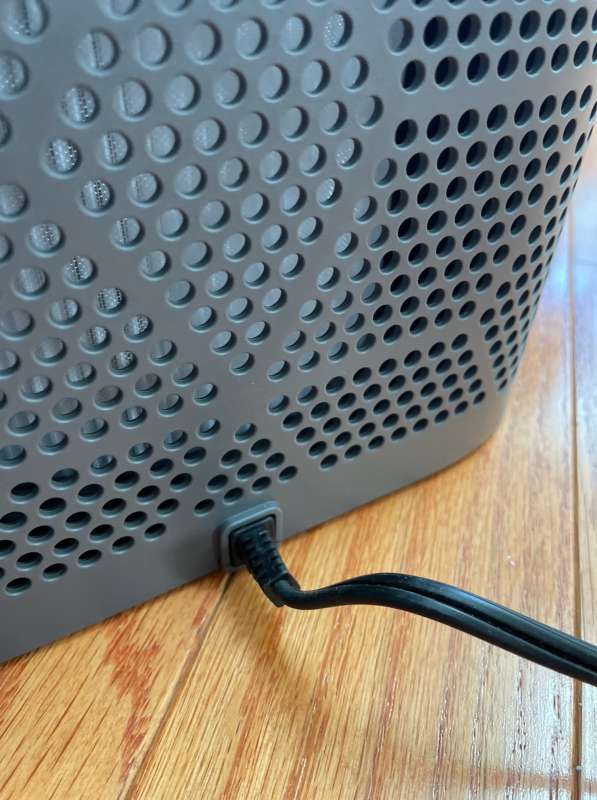 Buttons atop the purifier from left to right are the child safety lock, timer, power, fan speed, and auto mode.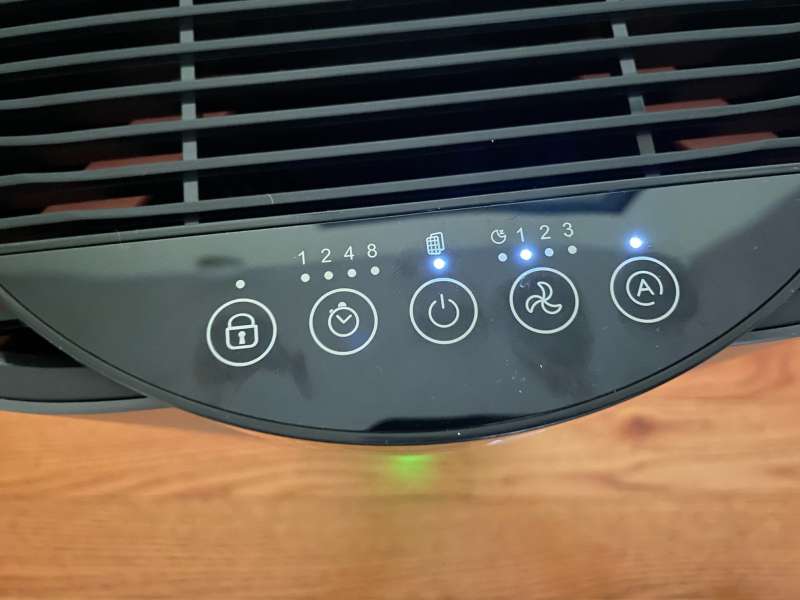 Above the buttons are indicators for child lock, timer setting (one, two, four, or eight hours), filter replacement, sleep mode, fan speed, and auto mode. I found the automatic mode effective for most situations.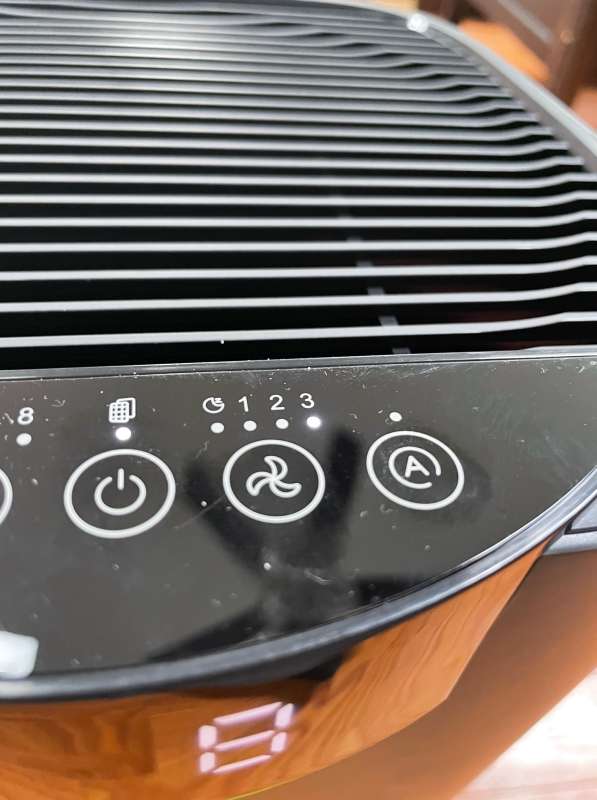 Performance
Just below the buttons on the front of the purifier is a display that indicates the current level of filtration particulates that are being detected by the Ganiza G200S True HEPA Air Purifier's internal sensor. Higher numbers indicate greater amounts of particles floating around in the room and being drawn into the purifier.
If using the G200S in a bedroom, "Sleep mode" turns all of the lights off and operates the fan at very low levels. In this mode, the fan is so quiet I was barely able to hear it running. Don't be fooled. It's still running but looks like it's off. I liked this feature because I'm a very light sleeper and find that additional room lighting affects my slumber.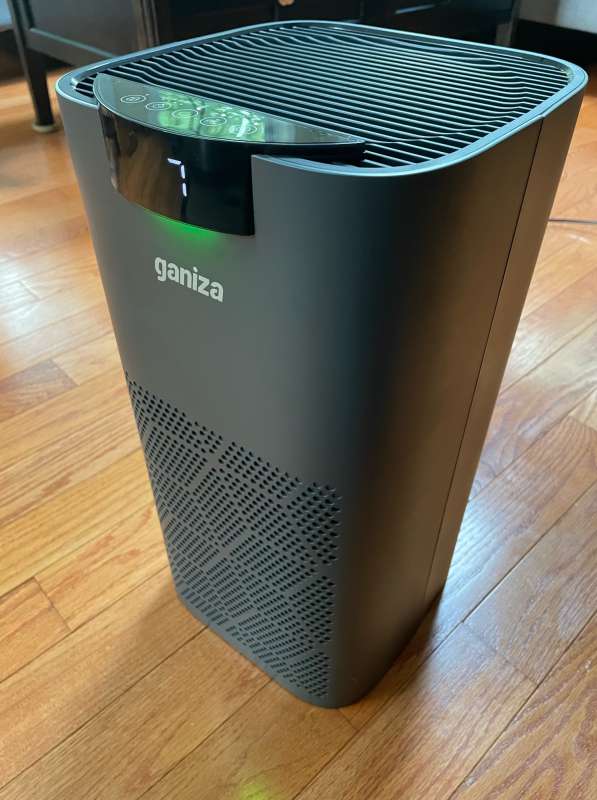 In addition to the display, the G200S sports a multicolor display for indicating air quality – green for good, orange for medium, and red for bad.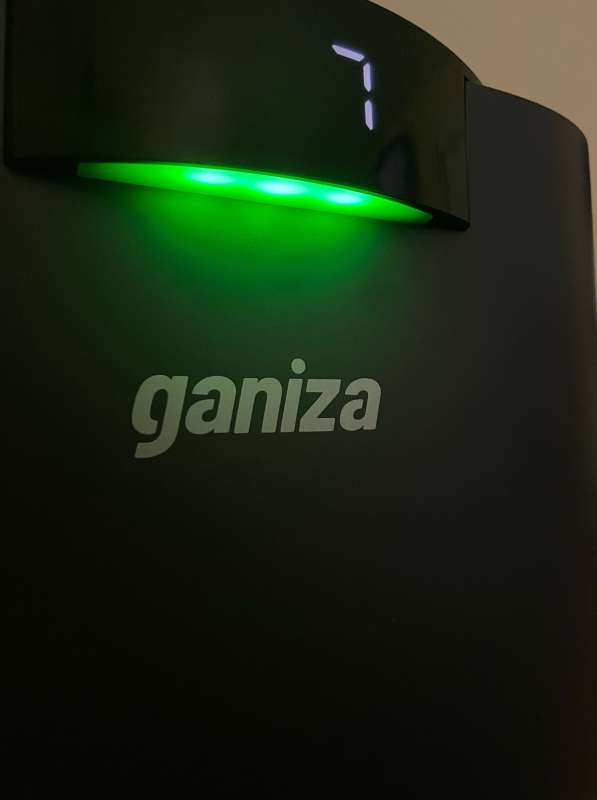 I tried the Ganiza G200S True HEPA Air Purifier for several days and watched the air quality indicator. In my home, I generally saw numbers under ten. Ok, my living room wasn't much of a challenge so…
One of the most brutal tests I could think of was to put the G200S near my cat's litterbox for 24 hours and see what happened. I wasn't expecting miracles, but the results were excellent. The air quality display went as high as 24, dropping back to between six and eight after a while and there was a distinct decrease in "litterbox ambiance." This is one of those products that I didn't think I needed until I put it into operation.
What I like
Quiet operation.
Effective at reducing odors
What I would change
Implement washable HEPA filters (is that even a thing?)
Final thoughts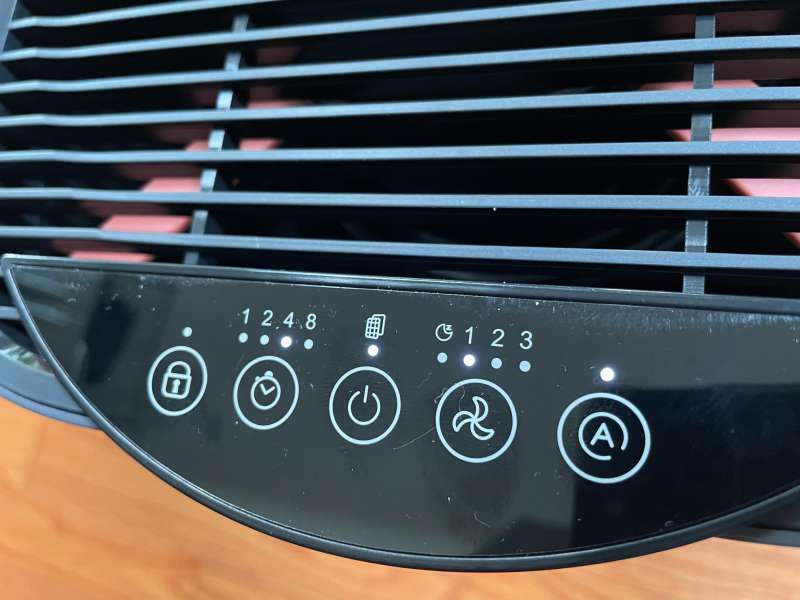 To be honest, Ganiza sent me this product for evaluation by mistake. I wasn't particularly interested in reviewing the G200S True HEPA Air Purifier, but I'm glad I did. The performance is terrific and it did dandy duty obliterating odors from what I consider the most challenging environment in my home – the kitty litterbox area. Well done, Ganiza!
Price:  Lanterns – $127.49
Where to buy:  Amazon
Source: The sample for this review was supplied by Ganiza.