We use affiliate links. If you buy something through the links on this page, we may earn a commission at no cost to you. Learn more.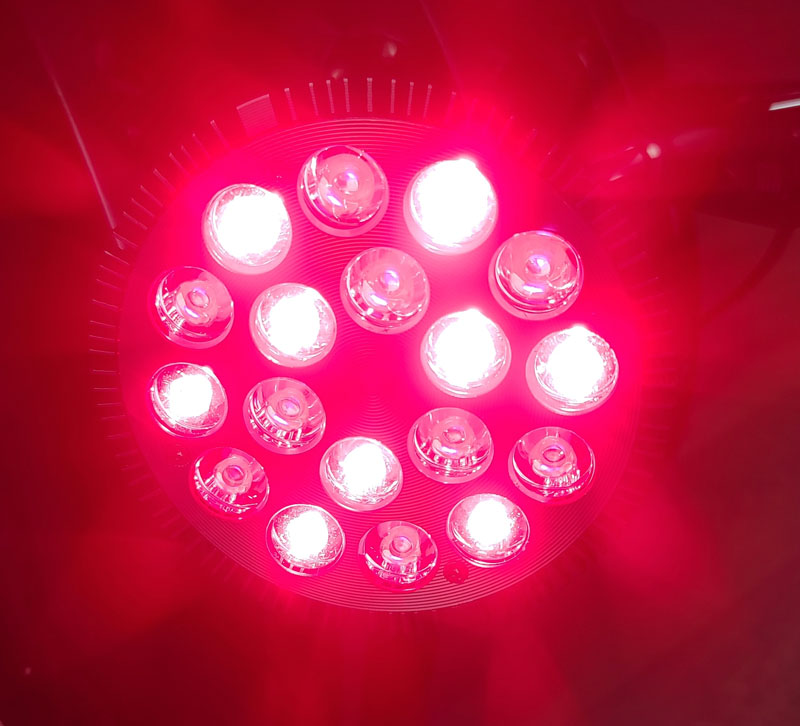 REVIEW – "Ow."  When you reach a certain age and are active, that phrase is a regular utterance.  It sure is for us.  We are both in our early 60s and are quite active.  That means painful joints and muscles on a regular basis.  I'm always on the lookout for ways to help deal with that pain.  I recently wrote about a Carex TENS unit and a Comfytemp wireless TENS unit. Both have helped us deal with some nagging pain. Still, I'm always interested in other therapies, so when this InfraGlow red light therapy light from Lifepro came up for review, I asked for it.  Now that we've been using it for a while, let's see what it is and what it is supposed to do.
What is it?
The Lifepro Fitness InfraGlow is a bulb with 18 separate LEDs.  Nine produce 660nm red light that is supposed to improve your skin's appearance by minimizing fine lines and wrinkles.  The other nine LEDs produce 850nm near-infrared (NIR) light that penetrates deep into tissue and joints, promoting cell repair and reducing inflammation. I am not a medical professional, so I won't comment on the validity of all the claims that are made for this device, only what I see in terms of results.
Red light therapy (RLT) has been touted to help with deep tissue repair, wrinkle reduction, sleep improvement, scar reduction, hair regrowth, dementia symptoms, and more. I will be focusing on the pain relief aspect of the treatment, specifically on my knees.
What's in the box?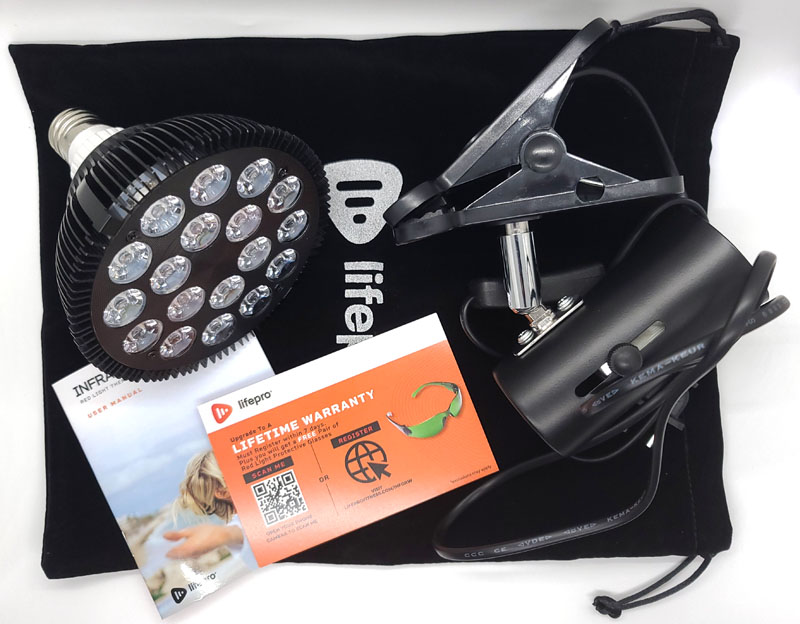 Lifepro Fitness InfraGlow bulb
Socket with clip and power cord
User manual
Warranty and free gift card
Carry pouch
Hardware specs
Bulb design: LED
LED count: 18
LED wavelength: 9-660nm red + 9-850nm near-infrared
Output: 54W (18 x 3W)
Bulb size: 4.76″
Bulb base: Standard E26 screw-in base
Power control: In-line on/off rocker switch
Power cord length: 5′ 5″
Mounting hardware: Spring clip with articulated head
Operating distance: 6 – 20 inches from the treatment area
Bulb life: 50,000 hours
Design and features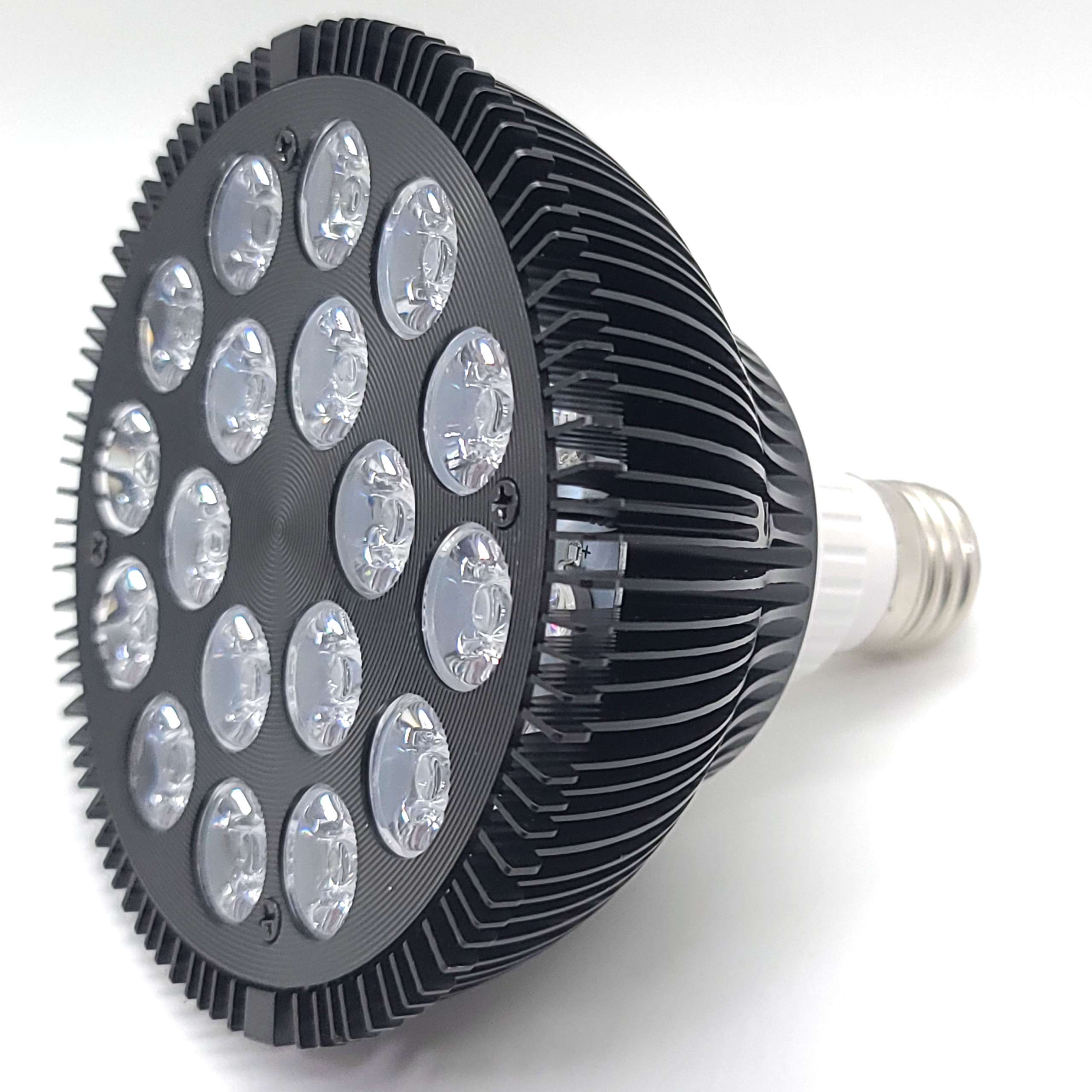 The Lifepro Fitness InfraGlow bulb itself is somewhat large at nearly five inches across.  It can fit in any standard light socket as long as the width of the bulb will fit.  There are cooling fins around the outside of the bulb.  In my testing, the bulb got warm but never hot.
Across the face of the bulb, you can see the lenses for the nine 660nm red LEDs and the nine 850nm NIR LEDs.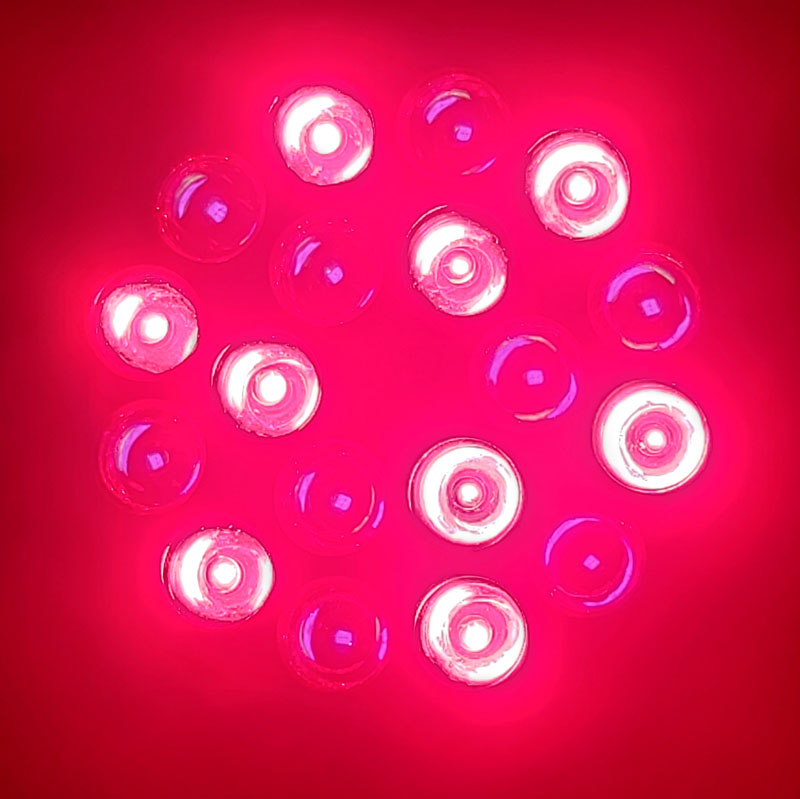 The LEDs are distributed across the bulb so the light is well disbursed.  The LEDs that look red are the 660nm versions.  The ones that are much less visible are the 850nm near-infrared LEDs.
The included socket has an attached power cord with an inline rocker-style power switch.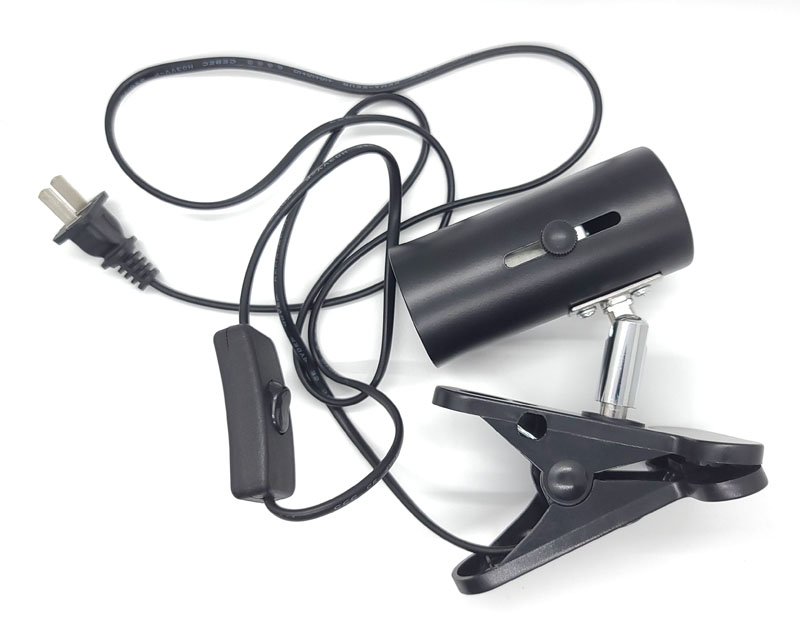 You can also see that the socket has a depth adjustment knob.  I'm not sure why. The clip attaches to the socket with an articulated head, allowing you to rotate and swivel the light into just about any position.
Setup
Screw the Lifepro Fitness InfraGlow bulb into the included socket, or whatever socket you choose.  Then, turn it on and point it at the affected area.
Performance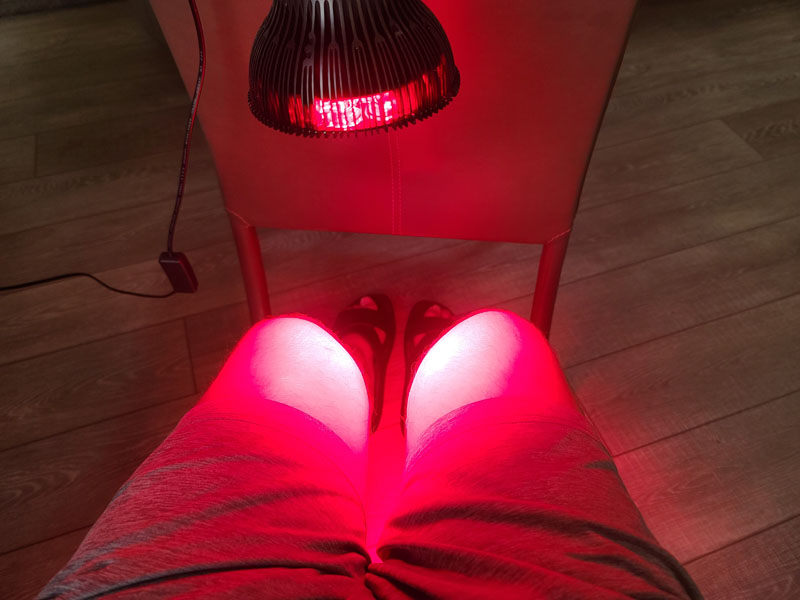 My knees hurt most of the time.  The fact that I'm carrying extra tonnage on them all the time doesn't help, I know, but they hurt a lot, especially after exercise.  We play a lot of water volleyball, and that involves a ton of jumping, adding to the wear and tear.  I decided that my knees would be the main target of this treatment review.
I used the Lifepro Fitness InfraGlow to do a series of ten-minute treatments over multiple days.  Sometimes, I treated both knees simultaneously, like in the photo above.  Sometimes, I would focus on just one knee.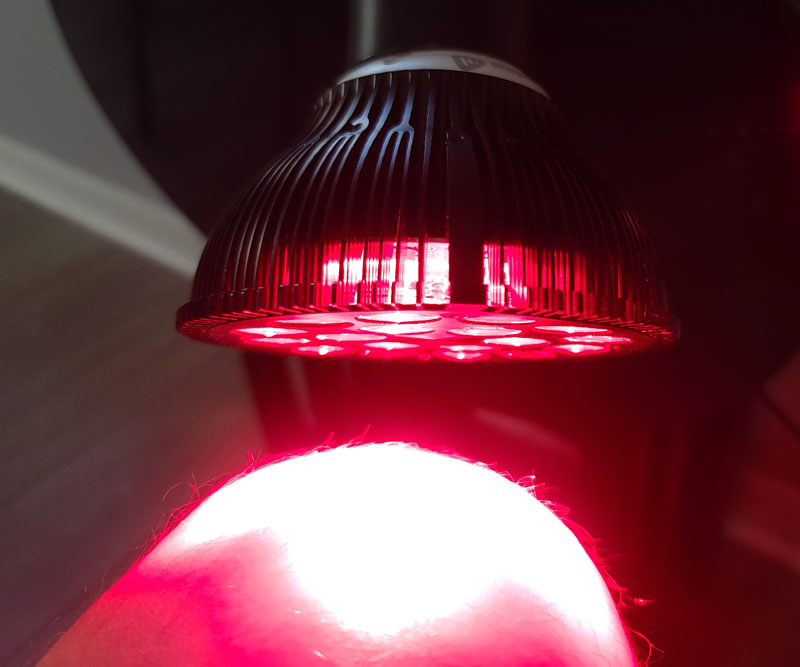 While the Lifepro Fitness InfraGlow light doesn't get hot, it does get warm, but not uncomfortably so. With the light more than just a few inches away, I really don't even feel it.  But…after ten minutes, if I feel my knees, they do feel warm.  The light is doing something in there!
So, the million-dollar question is: does the Lifepro Fitness InfraGlow work? Does it help with after-exercise recovery?  Let me definitively say…I don't know.  But, my knees have been feeling better since using the light.  Is it treatment results?  Is it a placebo effect?  Is it because I am jumping differently lately?  I have no idea.  But my knees are feeling better, so I'm not complaining.
One thing I find interesting is that all the photos on Lifepro Fitness's website show people using this with their eyes closed.  There was a free gift card included in the box.  That free gift, in exchange for registering, is a pair of red light therapy glasses.  The manual mentions that exposing your eyes to red light therapy for long periods of time isn't a great idea.  I requested the glasses and they arrived about a month later.  I had been wearing my sunglasses during treatment and blocking the light with a cloth or my hand.  The new glasses are much more convenient and in theory, provide better eye protection. I'm looking quite stylish, aren't I?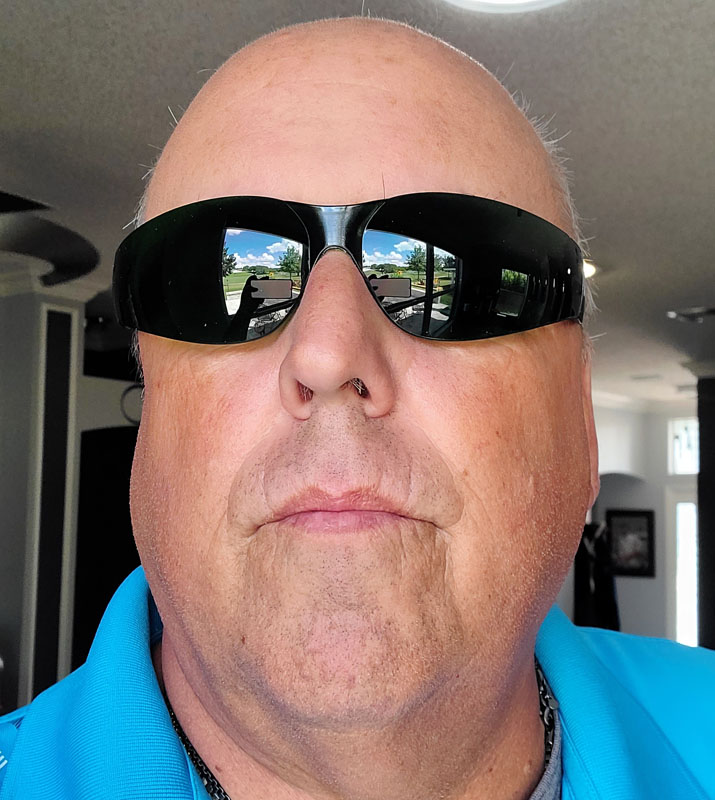 The lenses are very dark green.  Here's a look outside so you can see a comparison versus no lens.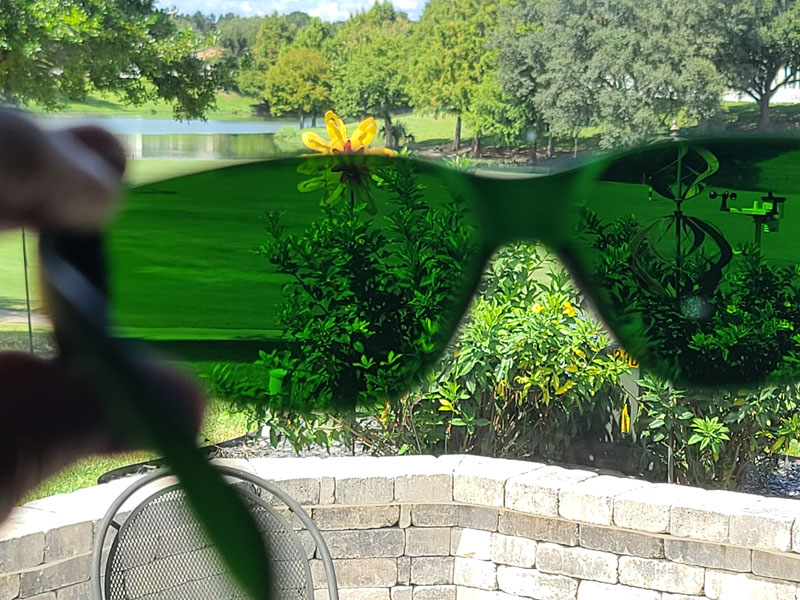 They thoughtfully included a hard storage case as well.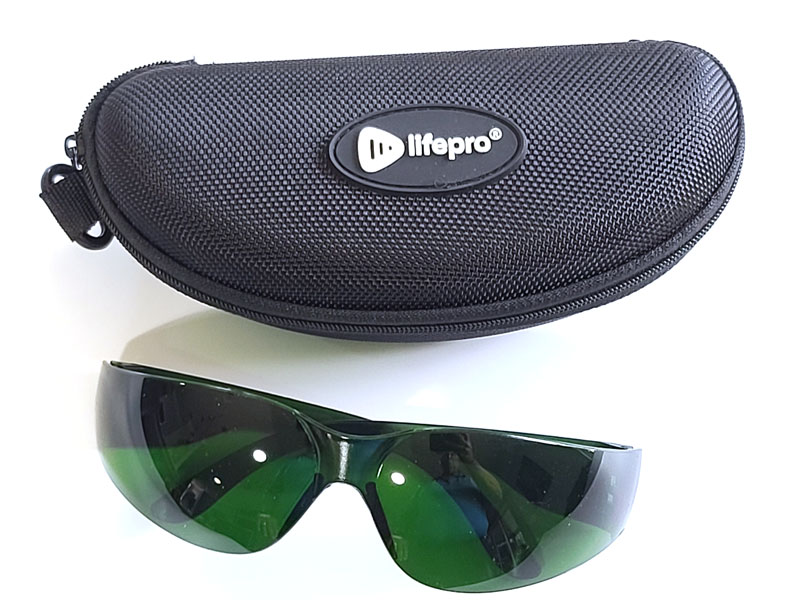 The biggest issue I have is that the Lifepro Fitness InfraGlow treatment takes time.  They recommend treatment time from 5-30 minutes.  Unfortunately, there are no electric sockets in our living room near where we sit.  This means I need to sit somewhere else when doing a treatment.  That's not the fault of the bulb but is just a recognition of the requirements when using this type of treatment. Of course, any type of therapy takes time – I'm just impatient.
What I like
Easy to use
Seems to provide some benefit
Sending free protective glasses is a nice plus
What I'd change
A built-in timer would be nice
I'd like an even larger bulb that could treat a larger area
Final thoughts
I can't tell you that the Lifepro Fitness InfraGlow accomplishes everything it claims it can do.  I haven't noticed any difference in the skin on my knees, but then, the skin on my knees seems normal.  I was targeting knee pain, and this light is supposed to penetrate up to 1.5″ below the skin surface and promote healing and rejuvenation.  I can tell you that my knees, while still sore, do seem to feel better.  As I said above, I don't know if I am just imagining it or if the light is actually doing something.  I really don't care.  Feeling better is feeling better.  I plan to keep using the light after exercise and see how it goes. Here I am after two hours of water volleyball and a bike ride.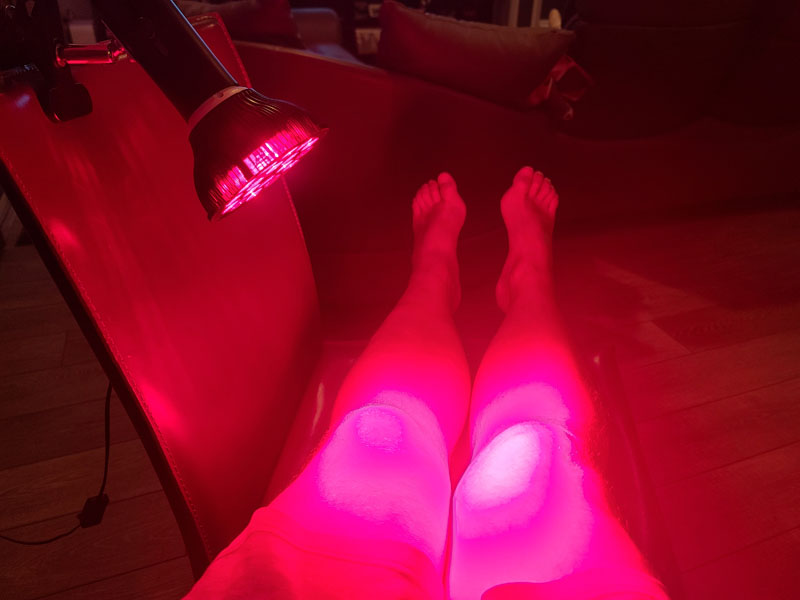 If I discover anything, either way, I'll post a review update after a few months. No matter what, I'll take the Lifepro InfraGlow red light rather than this one…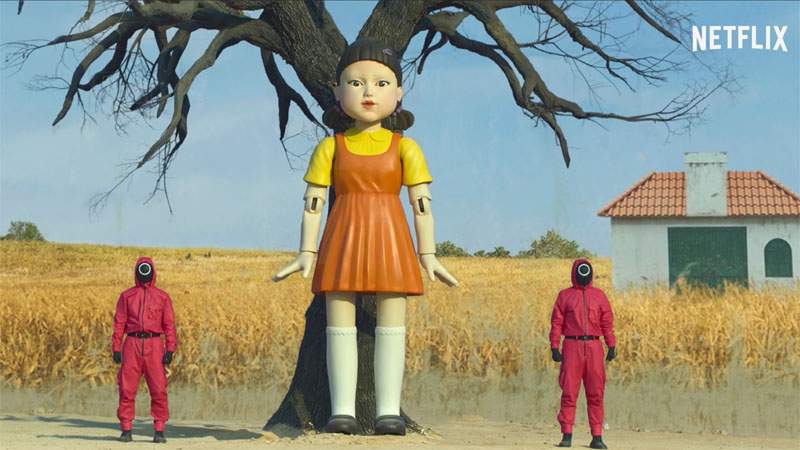 Price: $49.99
Where to buy: Lifepro; Amazon ($34.99 plus $5 off with automatic coupon as of this writing)
Source: The sample of this product was provided by Lifepro Fitness.