We use affiliate links. If you buy something through the links on this page, we may earn a commission at no cost to you. Learn more.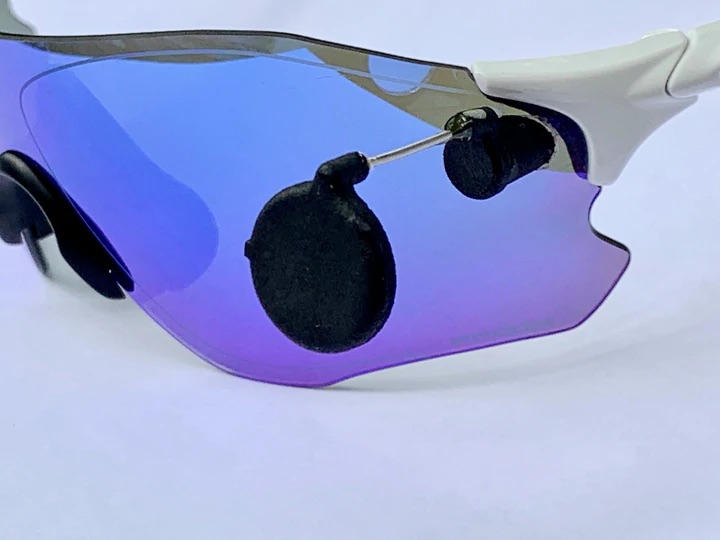 NEWS – A few months ago, I reported on a tiny rearview bicycle mirror that attaches to your bike's handlebars. Several people commented that they thought the placement and size made the design less than useful. Then long-time reader Alan emailed me with what appears to be a much better design. The Specchio glasses-mounted magnetic cycling mirror is a  rearview mirror that attaches to your glasses with a magnet! Alan actually bought one and had this to say about it:
I have no connection to the company aside from having purchased one, but it's a pretty neat little gadgety product.  I use one whenever I ride my bikes.

The one drawback I've found is that the adhesive failed after a few weeks.   I ended up using some Gorilla Glue on the magnet and that's held for a few years.
So there you go! If you liked the idea of the first one that I wrote about but wanted something that appears to be infinitely better, then check out the Specchio glasses-mounted magnetic cycling mirror at cyclingmirror.com and Amazon where it's priced at $34.99.