We use affiliate links. If you buy something through the links on this page, we may earn a commission at no cost to you. Learn more.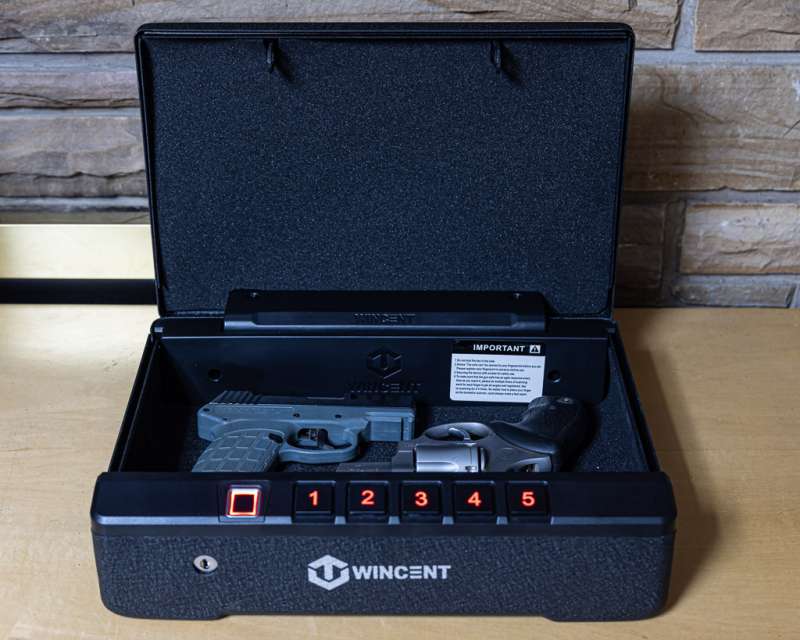 REVIEW – If you're a gun owner, safety should be your highest priority. My old pistol safe needed to be replaced, so I jumped at the chance to review the WINCENT Biometric Gun Safe for Pistols v2.0.
What is it?
The WINCENT Biometric Gun Safe for Pistols is a biometric, key, and code-accessible gun safe for your weapon.
What's in the box?
WINCENT Biometric Gun Safe for Pistols v2.0
4 AAA Batteries
Keys
Securing cable
Instruction manual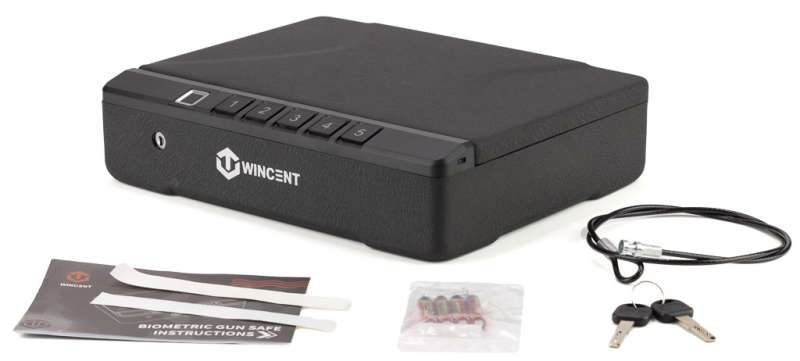 Hardware specs
Battery operated
Type-C port emergency port
Biometric (fingerprint), Key, or code entry
Backlit Keypad
Built-in LED light
Two gun capacity
Exterior dimensions: 13″ x 10.2″ x 3.2″
Interior dimensions: 12.4″ x 6.9″ x 2.6″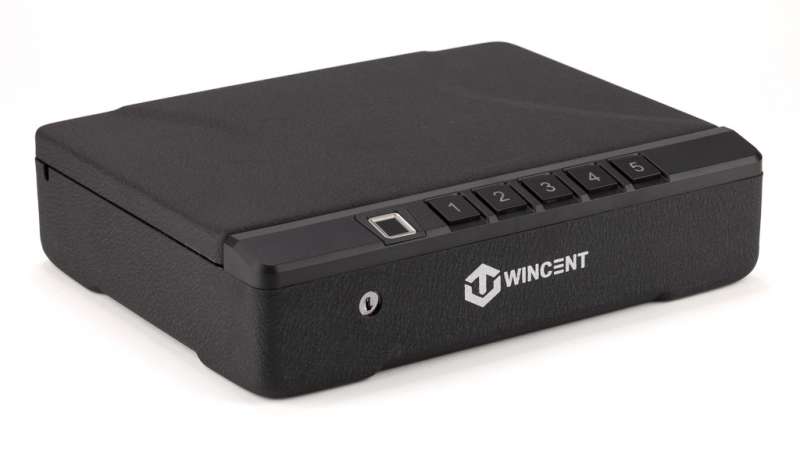 Design and features
I was initially attracted to the WINCENT Biometric Gun Safe for the biometric access option. The ability to just press your finger on the fingerprint reader to open the safe is wonderful. The safe can store 100 individual fingerprints so that you can store fingerprints for multiple people.
It also has a backup key that opens the safe, as with most safes. This is useful when the batteries die and when you want to give someone access to the safe without giving them the code. The Type-C USB port also provides power when you don't have AAA replacement batteries, which is a nice feature.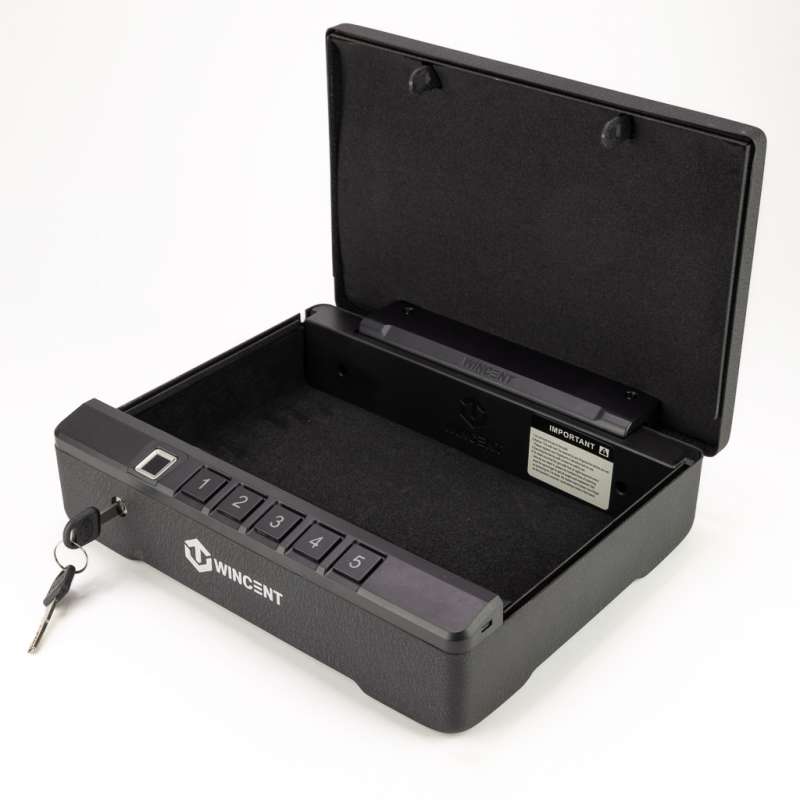 The Type-C feature would have been nice to have with my old safe, as the batteries were inside and the connection went bad. It took me two years to find the keys – luckily, there was nothing inside, and I had a backup safe.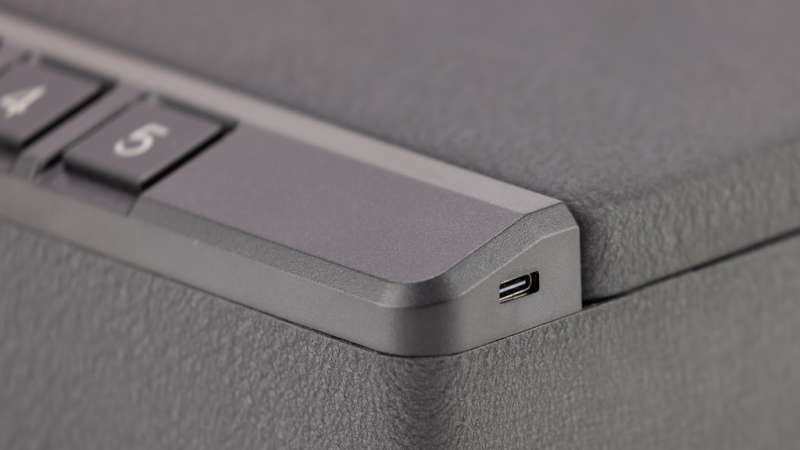 The steel cable securing feature is a cable that fits in a slot when the door is open. You'll need to secure one end to something like heavy furniture. I think this feature could be improved. It should have a way to hold the cable in the slot. It's easy for the cable to fall out of the slot when the door is open, and you might not notice it. The cable is rated at 1,000lbs capacity.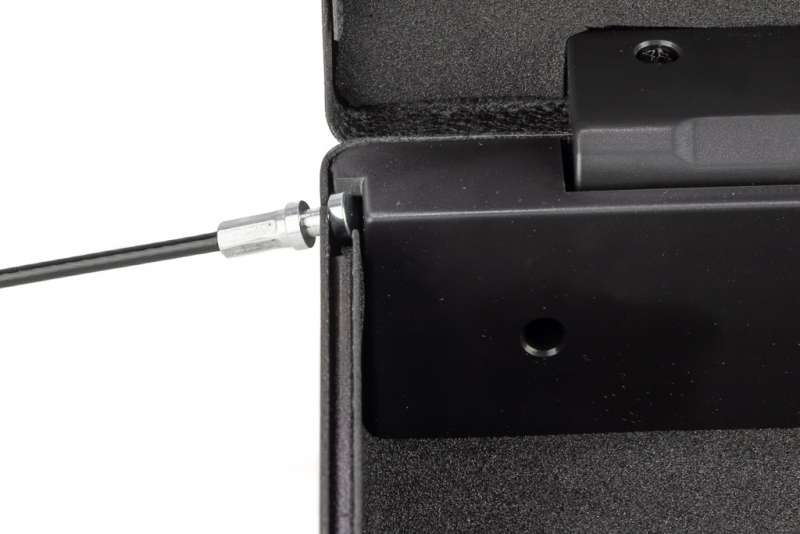 When opened, the spring-loaded door opens fully by itself. However, it bounces three times when it reaches its fully open position. I would prefer that there be a little bumper in there to keep it from doing that, but I would not call it a deal-breaker.
The built-in LED light provides just enough light to see in the dark, but not so much as to draw attention. As long as we're talking about light, the keypad and biometric sensor are also backlit.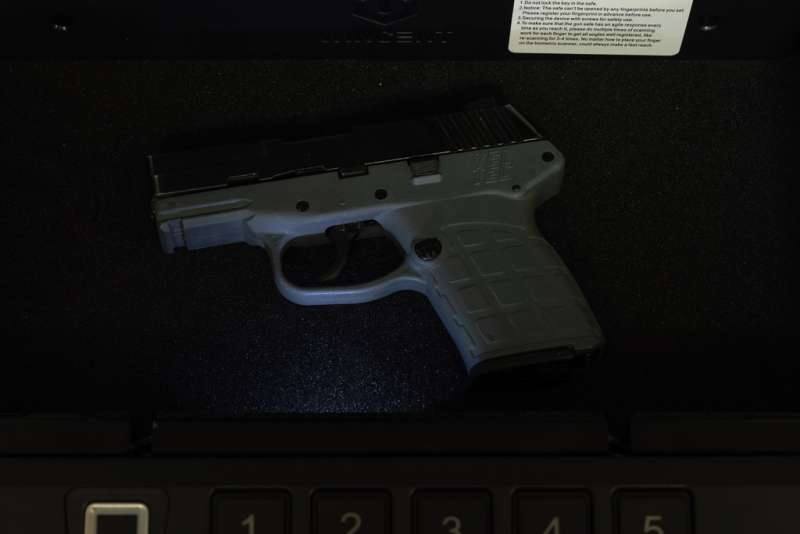 The safe is built from reinforced high-strength steel for strength and handgun security. Pry-resistant bars make it impossible to pry open with normal hand tools. There's a triple layer of steel along the edges, making it impossible to stick anything through the edge gap. The hinge is also not exposed, making it harder to tamper with.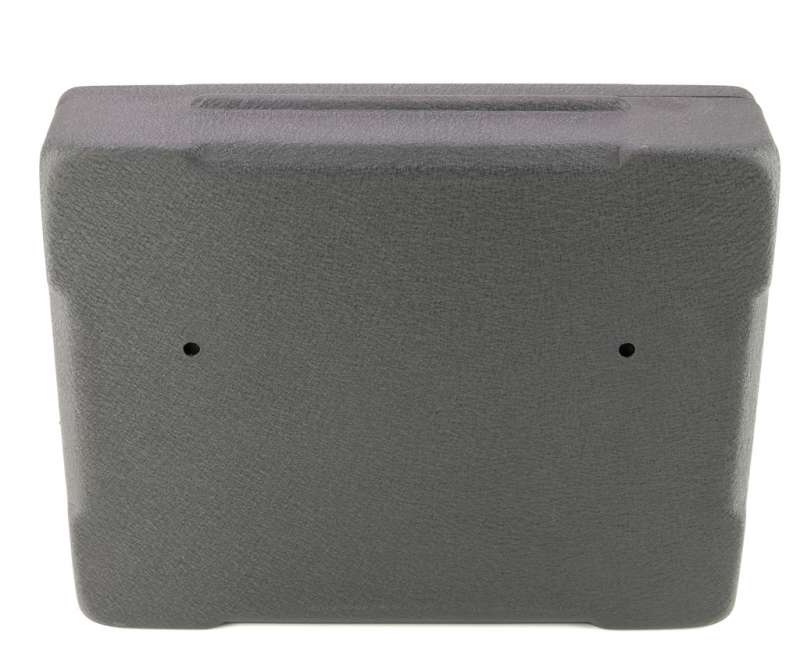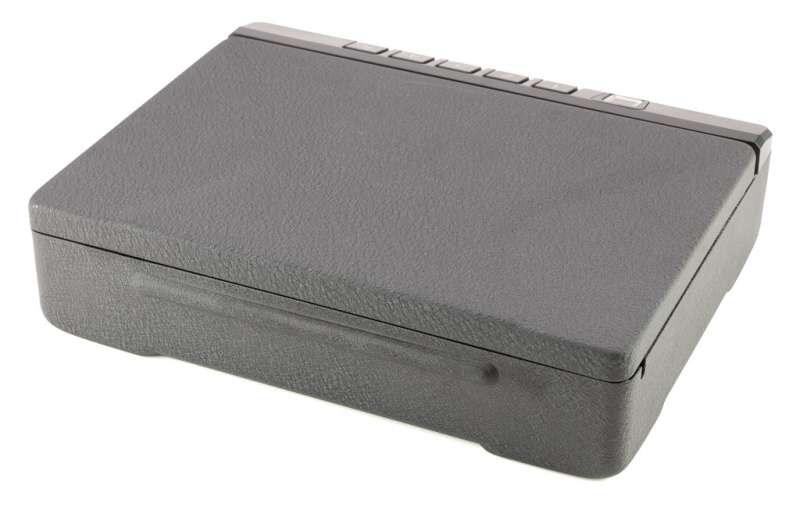 The safe easily fits two small handguns and would fit two large handguns if you're not worried about them touching or their orientation. The interior has 2.6″ of depth, which should be enough for all handguns.
As part of the anti-theft protection, if the wrong passwords or fingerprints are entered 5 consecutive times, the safe will alarm, and the system will be locked down for 30 seconds. During that time, the safe can still be opened with the key.
What I like
Three ways to access the safe
Type-C port emergency port
Built-in LED light
Option to turn off sounds (see manual)
Pre-drilled mounting holes
What I'd change
Cable securing location could be better
The door could use a dampener
Final thoughts
Overall, the WINCENT Biometric Gun Safe is a great product. I enjoy the multiple ways to open the safe as well as the thoughtful anti-theft features. The biometric fingerprint reader has worked very well. I also liked the high-quality keys that they provide.
Price: $169.99
Where to buy: WINCENT
Source: The sample of this product was provided by WINCENT.