We use affiliate links. If you buy something through the links on this page, we may earn a commission at no cost to you. Learn more.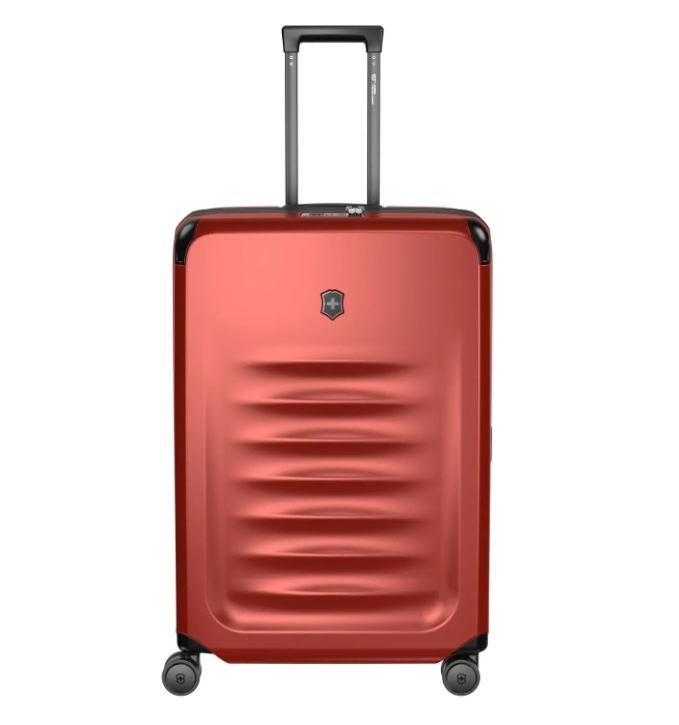 NEWS – A couple of days ago, I told you all about Leatherman's latest gear which just happens to be t-shirts and hats instead of multi-tools. Now another huge player in the multi-tool/EDC world has rolled out (see what I did there?) new versions of their Spectra line of rolling luggage.
The 65% of the new Spectra 3.0 line of luggage features construction made of SORPLAS™, a high-performance recycled polycarbonate by Sony Semiconductor Solutions Corporation. OK, I'll give them points for that, but the rest of the luggage is just the same as most other rolling luggage on the market. They don't even have a built-in bottle opener or tweezers! What the heck were they thinking?
I do like the red color of the luggage (it's also available in every guy's favorite color – black). The Spectra 3.0 line of luggage comes in several sizes and at least the carry-on sizes do have what Victorinox calls an integrated multitool panel. But don't get excited because from what I can see, it just has an ID tray, USB port, and space pen. Still want one? Start saving because prices start at a whopping $520 for the carry-on sizes and go up to $650 for the larger sizes. Get more info at swissarmy.com