We use affiliate links. If you buy something through the links on this page, we may earn a commission at no cost to you. Learn more.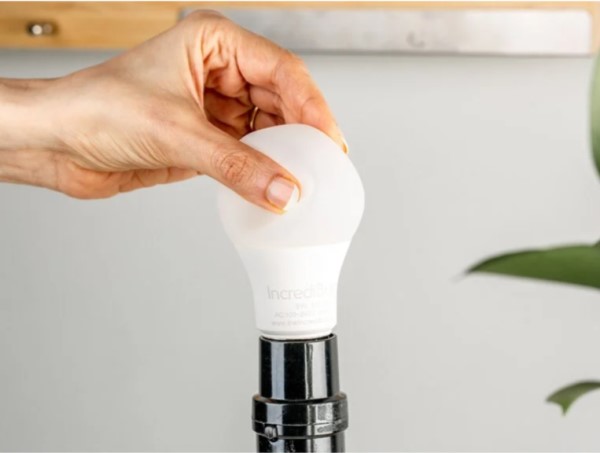 NEWS – A shatterproof LED light bulb? How "cool" is that (hehe)? IncrediBulb came up with the Shatterproof Flexible LED Light Bulb Multipack (not dimmable) for those of us with butterfingers. Yep, I'm talking to all those like me who tend to drop things. Who wants to drop an expensive LED bulb before you've even gotten the chance to use it? These bulbs are made of silicone and will bounce when dropped!
The IncrediBulb Flexible LED Light Bulb Multipack is available from the Grommet for anywhere between $18.95 – $39.95 depending on your selection. You can choose between daylight or soft white, 5 W or 7 W (replaces traditional 40 W or 60 W bulbs respectively), and three bulbs or 6 bulbs.
I just want to go and squeeze the bulbs like a squishy stress relief toy – is it just me?