We use affiliate links. If you buy something through the links on this page, we may earn a commission at no cost to you. Learn more.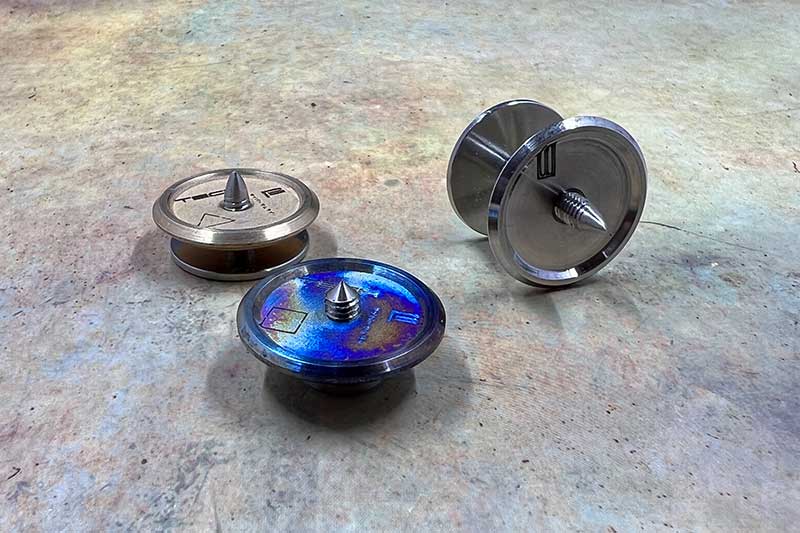 CROWDFUNDING REVIEW – You're a geek and one of your buttons just popped off. What do you do? Go find a needle and thread and sew it back on, or replace it with a titanium button that has a built-in NFC tag? If you're reading this, I think we already know the answer to that question. Let's take a look at the Tech-B cyber button which is currently seeking funding on Kickstarter.
What is it?
Tech-B cyber button is a metal (copper, bronze, and titanium) button that is designed to replace an existing or lost button on your clothes or gear.
Design and features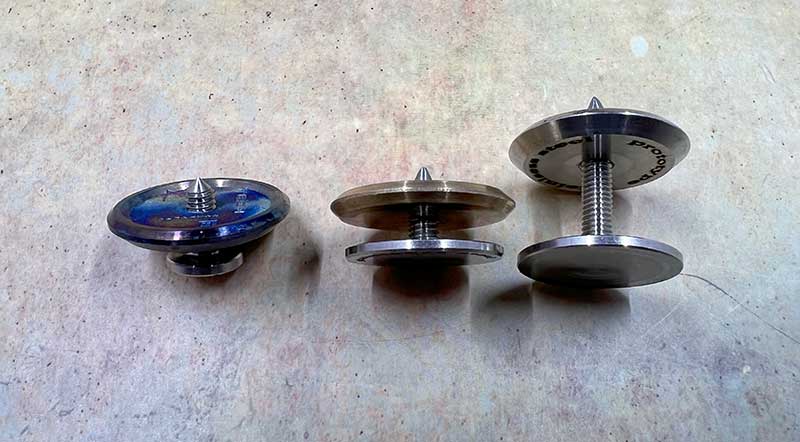 The Tech-B cyber buttons have two parts. There's the "bolt" and the "button" which screws on the bolt. You receive a set of 3 buttons with 6 bolts of varying lengths so that you can use the button with thin or thick material like jeans, bag straps, or even a thick jacket.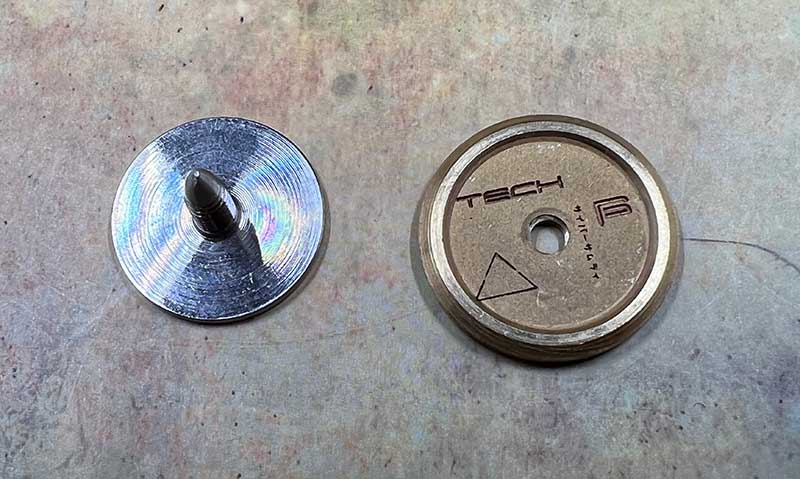 Each bolt has a pointy tip that is used to pierce the fabric.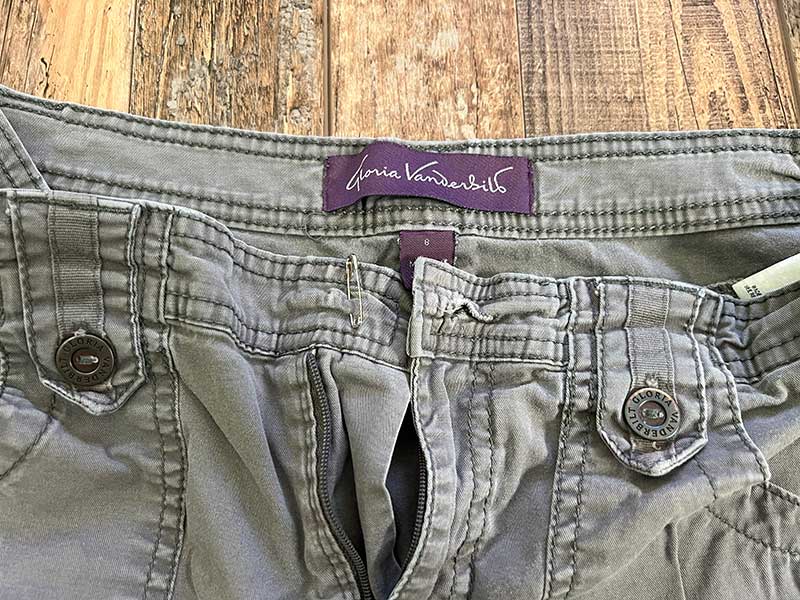 I decided to test the Tech-B cyber button with a pair of pants that lost a button a long time ago. I've been too lazy to replace it and have used a safety pin as a replacement button. I'm kind of a MacGyver that way 😉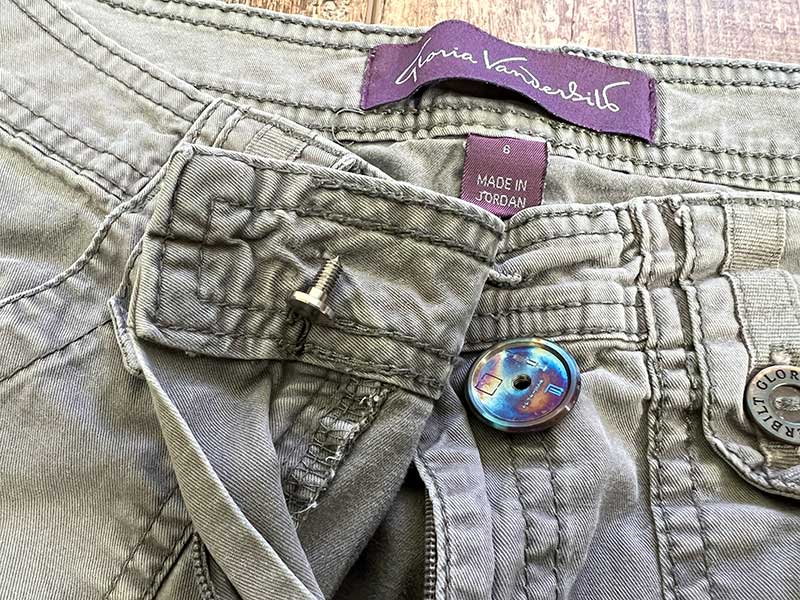 The first step was to remove the safety pin. Then unscrew the Tech-B button from the bolt. The hard part is to pierce the fabric with the bolt.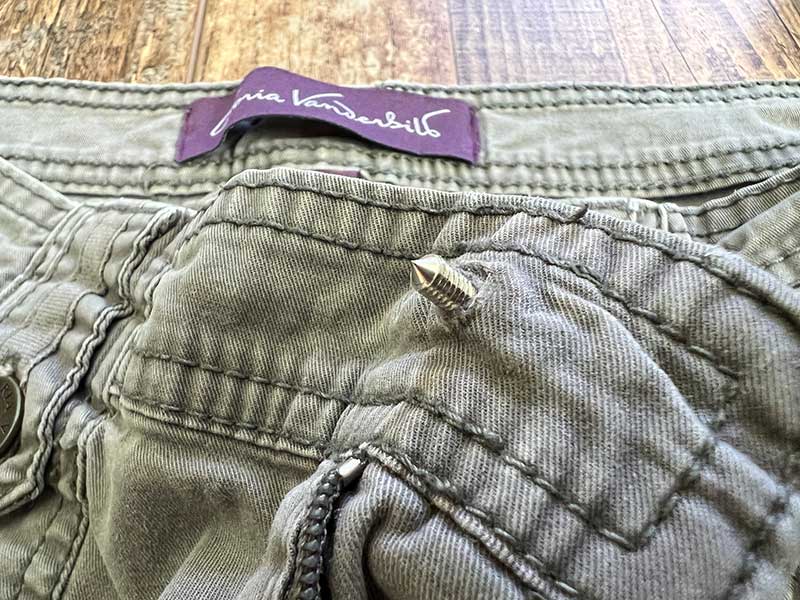 I didn't realize how tough it would actually be to do this because most buttons on pants, shirts, etc., don't leave a big hole when you remove them. Buttons are typically sewn on using a thin needle. To replace a traditional button with the Tech-B cyber button, I needed a large hole. The sharp end of the Tech-B bolt would not go through the thin material of my pants. I ended up having to use the point of a box cutter to cut a small slit.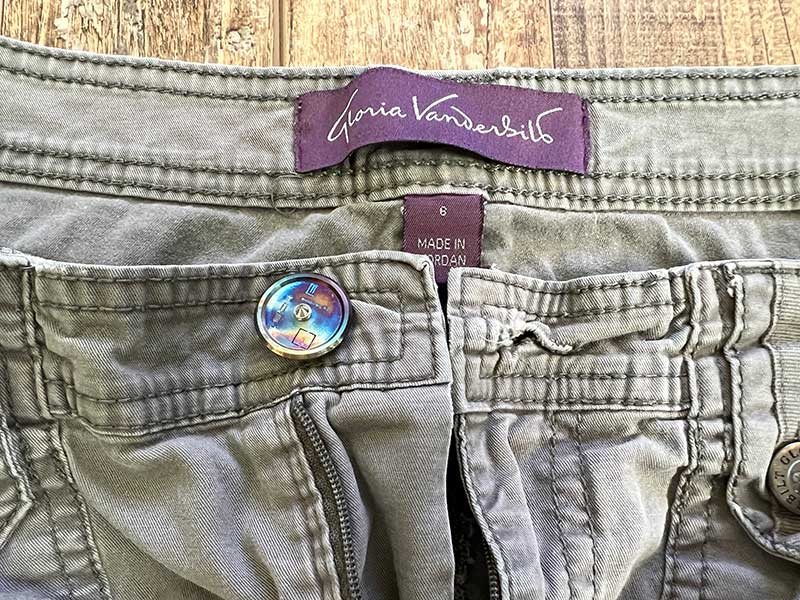 Once the bolt is in place, it's just a matter of screwing the button in place. There is a slight worry that the pointy end of the bolt might scratch you at some point.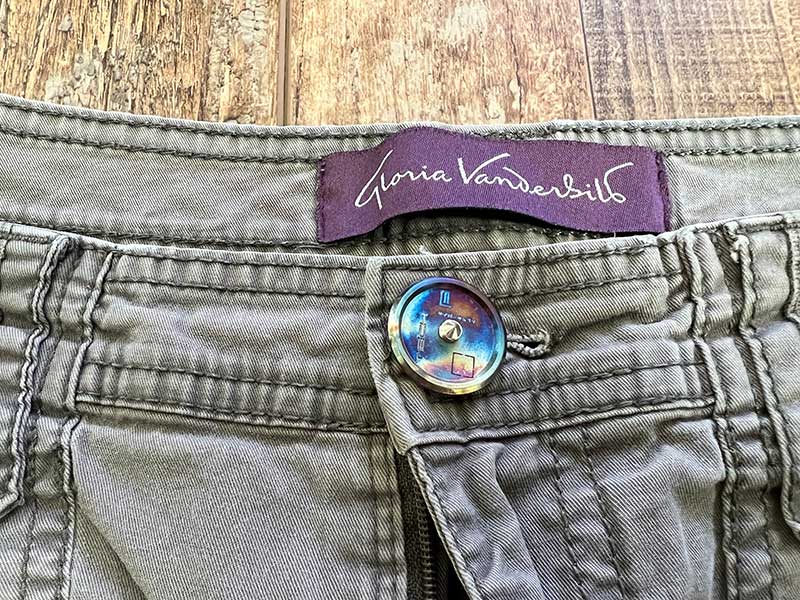 There's another worry that the button might eventually unscrew and fall off.
It's not just a button, it's also an NFC tag
In addition to being able to use the Tech-B buttons to replace lost buttons, it also has a built-in NFC tag. NFC stands for Near Field Communication and tags can be read and written with your phone to perform tasks like sending a text message, turning off your smart lights, and so much more. I wrote an article about controlling your Smartphone with NFC tags that explains more about it.
I was pretty disappointed that the prototype Tech-B buttons that were sent to me did not have the built-in NFC tags, so I wasn't able to test this feature.
What I like
Geeky button replacement
Built-in NFC tag makes them even geekier
What I'd change
Include a tool that can create a hole in the fabric for the bolt
Don't make the end of the bolt so sharp/pointy
Final thoughts
I think the Tech-B cyber buttons are cool, but I hope they will address the pointiness of the bolt which really isn't useful since it's not sharp enough to actually make a hole in fabric.
The Tech-B campaign ends on 1/13/22 and they have just gotten started working towards their funding goal of $5,000. You can pre-order a set of 3 buttons with 6 bolts starting at $59. After the Tech-B campaign ends, rewards are estimated to start shipping in February 2022.
Price: $59.00 and up
Where to buy: Kickstarter
Source: The sample for this review was provided by Tech-B.