We use affiliate links. If you buy something through the links on this page, we may earn a commission at no cost to you. Learn more.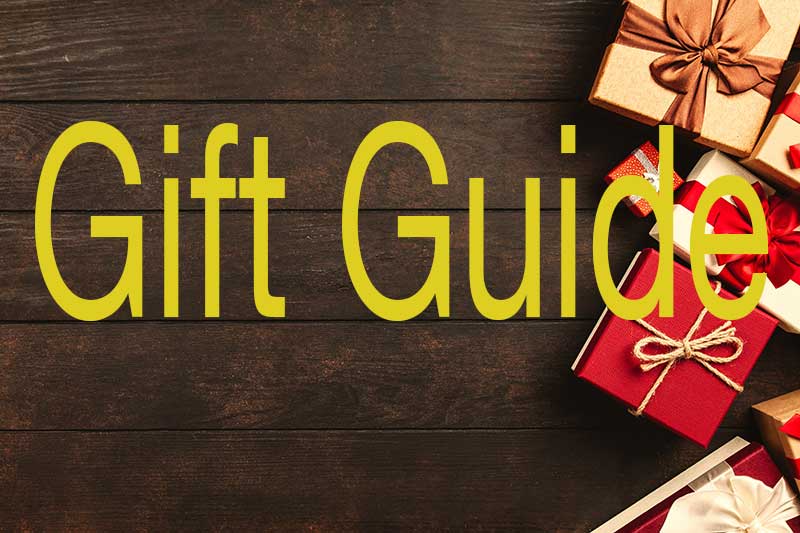 ARTICLE – The holiday season is here & nothing says it's the holidays more than trying to figure out what you're going to get for all your friends and family! The Gadgeteer is once again here to help you with gift ideas on a wide variety of products. So buckle up and let's see what we have on the shelf! Also, please be sure to check our Black Friday Mega deal post too!
1. Beasts of Balance family stacking game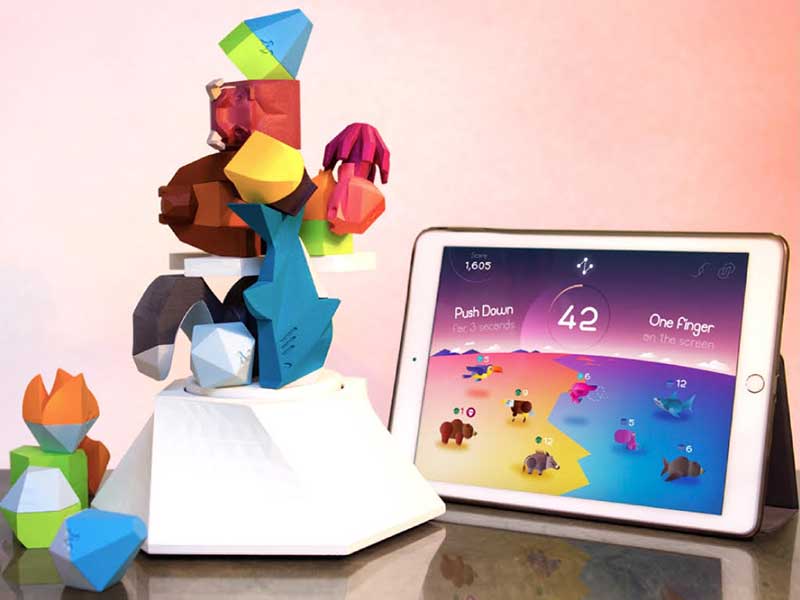 Beasts of Balance is a Jenga-meets-Pokémon connected stacking game for the whole family. One to five players use strategy and balance to build a tower of animals on your tabletop. Then you help them evolve in a connected digital world with the app on your phone or tablet.
Price: $89.99
Where to buy: Amazon
2. UCO Gear Arc Lighter and Flashlight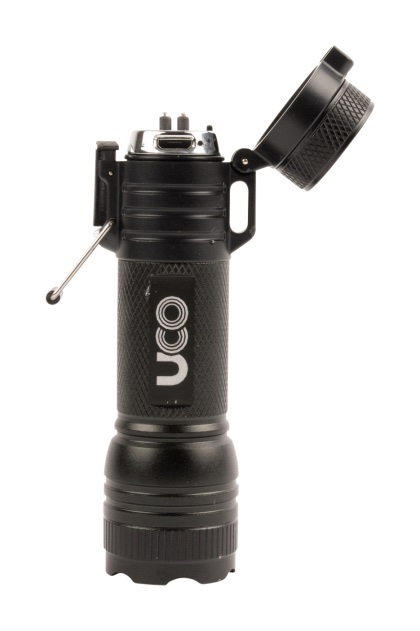 Need a flashlight that can also set stuff on fire? Of course you do! The UCO Gear Arc is a stylish, portable LED flashlight that has a built-in dual-arc plasma lighter concealed inside the latching, spring-loaded tail cap when you release it.
100 lumens LED lamp that is bright, chargeable, and adjustable.
Rapid, weatherproof illumination using dual-arc plasma lighter that burns at 1400 degrees.
Housing is made of water-proof aluminum and has a lockable, spring-loaded bezel.
340mah Lithium Polymer battery charges via Micro USB
The flashlight and the lighter both work with a single push of a button.
Price: $19.99
Where to buy: ucogear.com
3. Boost Mobile Celero 5G smartphone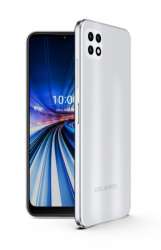 Does someone in your household need a new smartphone but you don't want to pay the big bucks? Boost Mobile has a new, exclusive phone to offer. The Celero 5G has a 6.5" screen, 16mp triple back camera system, 64 GB storage, 4 GB RAM, and a 4000 mAh battery. The phone is running Android 11 and for connectivity has WiFi, Bluetooth, a USB-C charging port and a 3.5mm earphone jack.
If you need a gift for someone using Boost Mobile the phone is now down to $79.99.
Boost says they will unlock the phone after it has been on their network for a year. The Celero 5G will use T-Mobile's network out of the box but is locked to Boost.
Price: $79.99
Where to buy: Boostmobile.com
4. Carex SAD lamp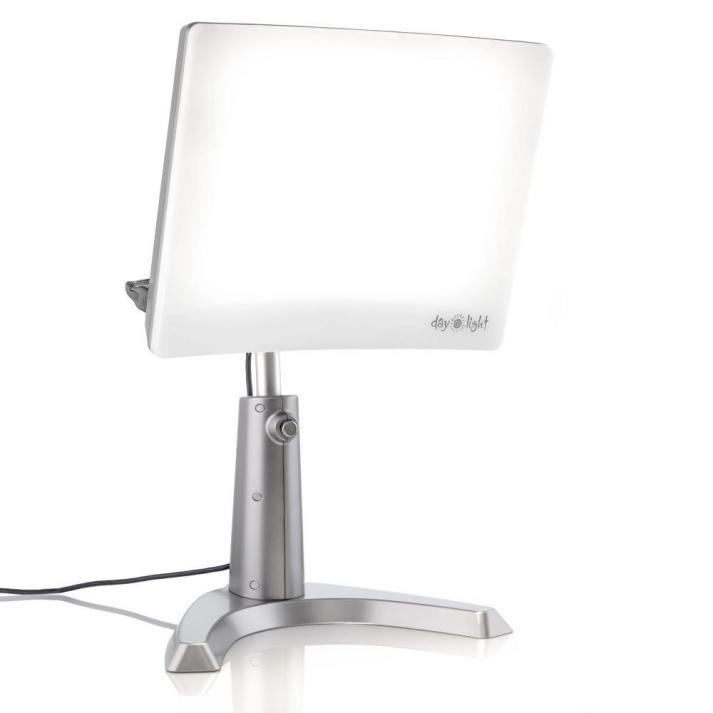 Carex Health Brands produces a line of light therapy lamps to aid individuals who suffer from seasonal depression. Their therapy lights help with SAD, vitality, and wellbeing, among other things. Carex sun lamps for SAD have been rated the best light therapy lamps for over 35 years since they fulfill the requirements of health experts.
Find the lamp of your requirements and get 20% off at the end of their therapy lamp quiz.
For Black Friday Sale: BFCM: 30% OFF SITE-WIDE FROM 11/22 TO 11/30
Price: $149.99
Where to buy: carex.com and Amazon
5. Olight flashlights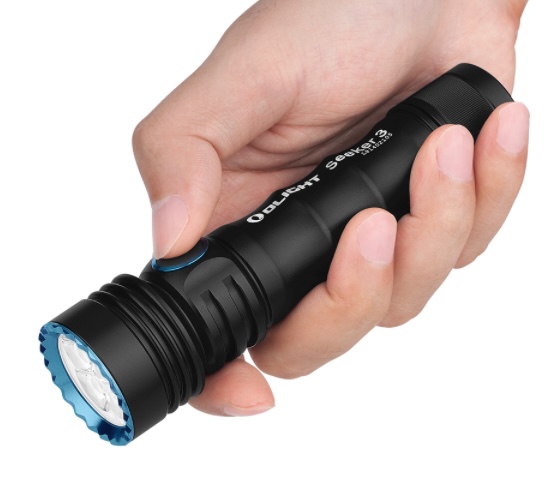 From flashlights to knives and other EDC accessories, Olight has got you covered. If you are planning to purchase an EDC holiday gift for a loved one, you'll be happy to learn that you can receive an extra gift with a holiday gift purchase of some of Olight's products. Olight is offering some mega flash deals for their Black Friday Sale right now. Head on to their website now for all of their EDC and flashlight deals.
Price: varies
Where to buy: Olight Store
Read our Olight reviews to see what we think of their products.
6. Groove Life belt and stacking rings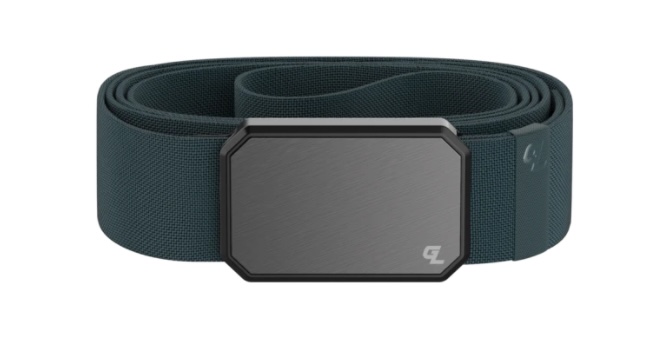 Nothing says I love you more than a belt! Wait, this belt is cool! Groove Life's tactical belts are made of A380 aluminum alloy and have neodymium magnets in their premium buckles. Security and comfort are guaranteed while also looking good!
Read our Groove Belt review to see what we think of it!

Groove Life also has some great silicone rings for men and women. Their women's Stackable Rings come in a variety of contemporary styles and colors. These rings look great on your finger while making sure your fingers stay safe while using equipment, working out, etc.
Black Friday Sale – BUY A BELT, GET A FREE RING
Price: varies
Where to buy: groovelife.com
7: Orbitkey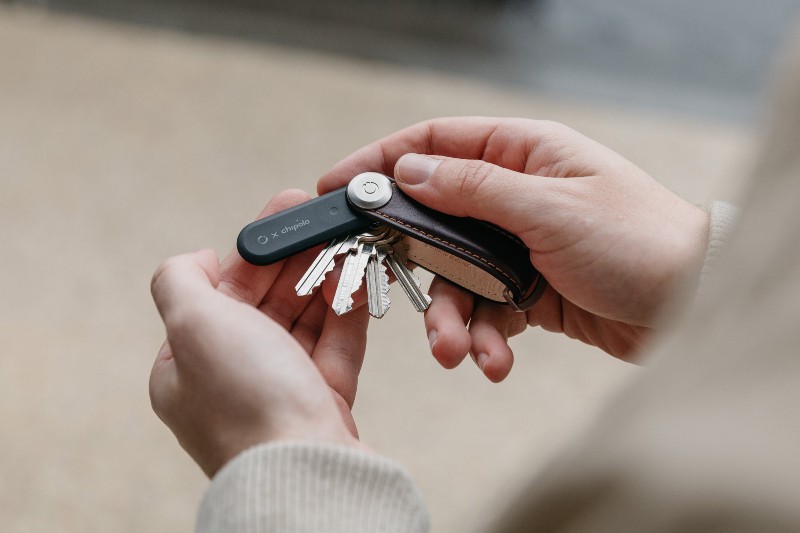 Orbitkey offers customized gift bundles made for foolproof gifting just in time for the holiday season. You can choose between three different Orbitkey Gift Sets.
A Stunning Black Crazy Horse Leather Key Organiser with Blue Stitching, paired with a Multi-Tool v2*
A Fine Chestnut Brown Crazy Horse Leather Key Organiser with Black Stitching, paired with a Multi-Tool v2*
A limited-edition Black Saffiano Leather Key Organiser with Black Stitching, bundled with an All Black Clip v2
*Multi-Tool v2 – which offers nine tools in 1 slim profile: a box cutter, bottle opener, pry bar, flat-head screwdriver, PH2 Phillips-head screwdriver, letter opener, metric ruler, imperial ruler, and coarse file.
Orbitkey also has an ongoing 25% Black Friday sale on these sets.
Price: varies
Where to buy: orbitkey.com
Read our Orbitkey reviews to see what we think of their products.
8. Jelt X Adjustable Belts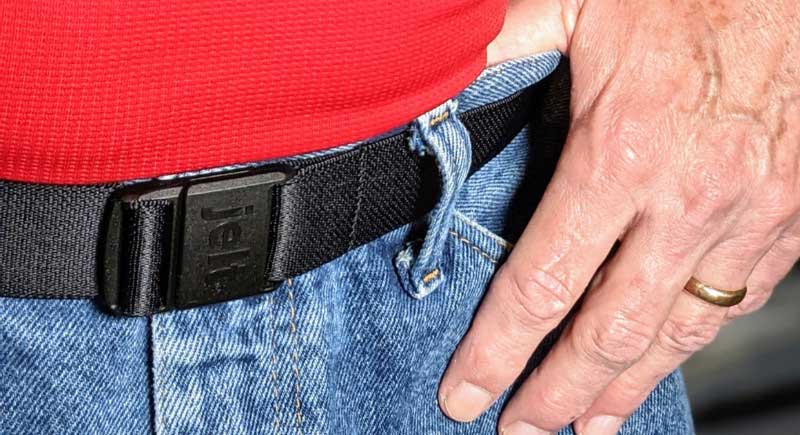 Jelt is a belt company at jeltbelt.com. Their men's and women's elastic belts come in several colors and two buckle styles made of durable acetal plastic.
Jelt X Adjustable Belts have an easy-open magnetic buckle, and are lined with three gel strips along the full length of the inner belt to grip the pants and prevent slippage. Jelt belts are made of materials from recycled plastic bottles, are produced in the U.S.A., and a portion of sales goes to organizations supporting America's combat veterans.
With the features of Jelt Belts, they'll be appreciated as unique gifts this holiday season.
Price: $34 and up
Where to buy: jeltbelt.com
9. Tech 21 smartphone cases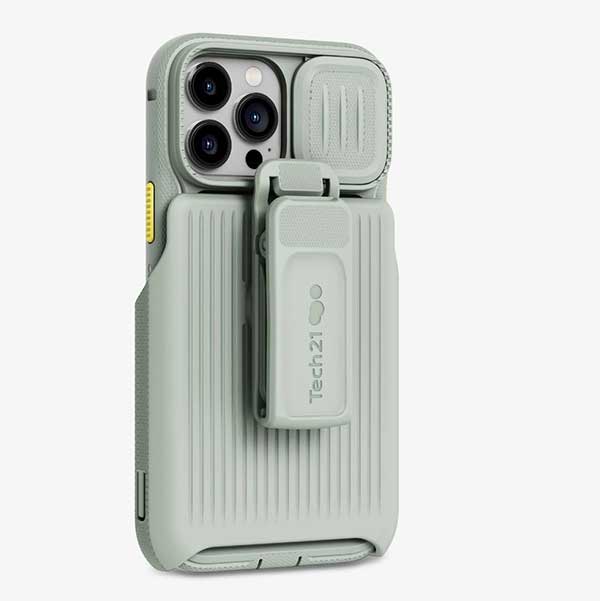 Tech 21 designs smartphone cases with optimum impact protection while also offering fun and unique designs. The EVO Sparkle, EVO Art, and EVO max are among the company's most recent creations. You can find the perfect case for both an iPhone and an Android user and help them protect their phone with style.
Head over to Tech21 to check out their Black Friday Sale where they are offering 70% off on a variety of their cases.
Price: varies
Where to buy: tech21.com and Amazon
Read some of our Tech21 reviews to see what we think of their products.
10. Benks Aluminum 2-IN-1 Magnetic Wireless Charging Stand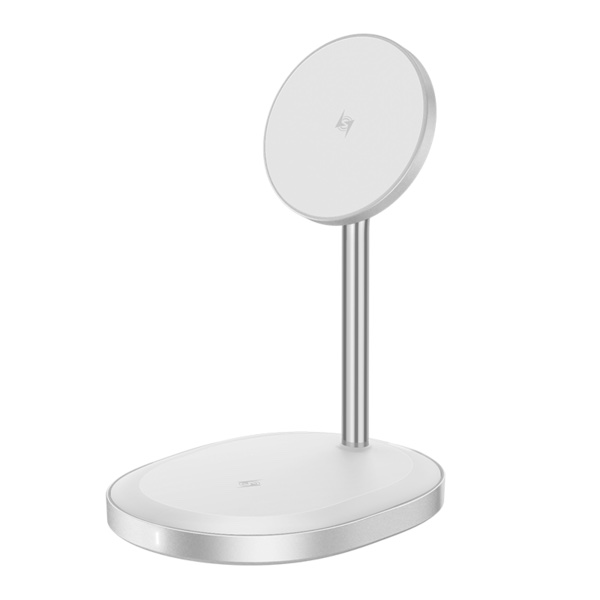 Benks Aluminum 2-IN-1 Magnetic Wireless Charging Stand is a MagSafe wireless charger for your iPhone that can also charge your Apple Airpods or another wireless gadget at the same time.
Magnetic attachment with a 15° adjustable viewing angle.
15W fast wireless charging.
USB-C cable and non-slip padding on the base.
Sturdy metal construction. Available in black or white.
Benks is offering a site-wide discount for the Black Friday sale exclusively. Use the promo codes:
20% OFF Order Over $50 – Code: BF20
30% OFF Order Over $100 – Code: BF30
Price: $46.98
Where to buy: benks.com
11. ChefWave Milkmade non-dairy milk maker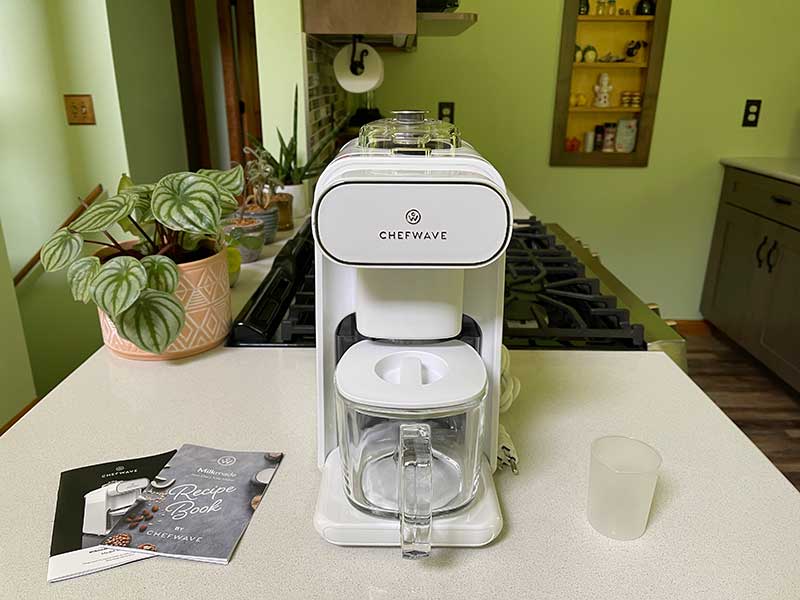 Do you know someone who is cutting back on dairy products? The ChefWave Milkmade non-dairy milk maker might be the gift of their dreams. With the ChefWave Milkmade Non-Dairy Milk Maker's 6 Plant-Based Programs, you can make homemade, tasty plant-based dairy substitute drinks like almond, soy, and oat milk just to name a few. Milkmade is simple-to-use and has an easy auto-clean feature.
Price: $199.95
Where to buy: ChefWave and Amazon (save 20% off using coupon code: GADGET20MM)
Check out my ChefWave Milkmade review – I love it and use it several times a week.
12. Twelvesouth Hover Duo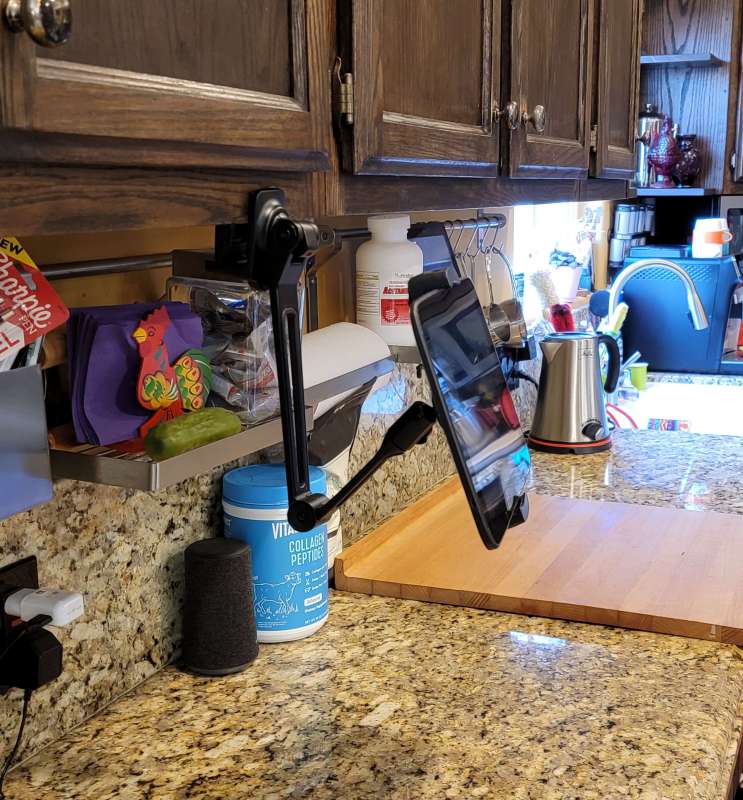 The Twelvesouth Hover Duo is a great gift for someone who loves use their iPad in their kitchen or office. It supports your iPad or iPhone in whatever position, height, or angle you desire.
Comes with both a weighted desktop stand + shelf clamp
Great for Facetime and video conference conversations, raises iPad to the line of sight.
Useable anywhere and everywhere.
Price: $59.99
Where to buy: twelvesouth.com and Amazon
Check out our Twelvesouth Hover Duo review.
13. AirBubbl portable air purifier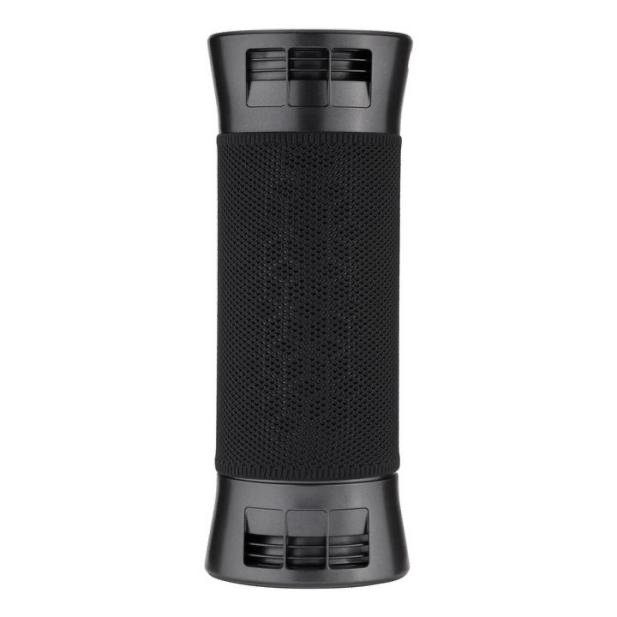 AirBubbl is a personal, compact air purifier featured on CNN, Gadget Flow, Reader's Digest, and The Times. This portable air purifier can remove 99 percent of dangerous airborne particles, gas contaminants, toxins, pollen, and viruses, including human coronavirus. It accomplishes this by creating 10,000 gallons of pure, ambient air per hour around you, the highest fresh air handling rate worldwide.
They are offering 25% off on the Black Friday Sale so hurry up!
Price: $224.00
Where to buy: airbubbl.com.
14. Mavix gaming chairs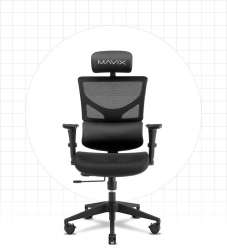 Since the start of the COVID-19 pandemic, gaming has risen to a record high level, which means that and it's never been more crucial for gamers and esports enthusiasts to take control of their health. Give the gift of an ergonomic gaming chair this year with Mavix. Mavix chairs are designed for gamers who want a superior gaming chair with comfort and back health as a priority.
Black Friday deals will let you save 15% off all their chairs.
Price: $337 and up
Where to buy: mavix.com and Amazon
Check out our Mavix chair reviews to find out what we think of them.
15. X-Chair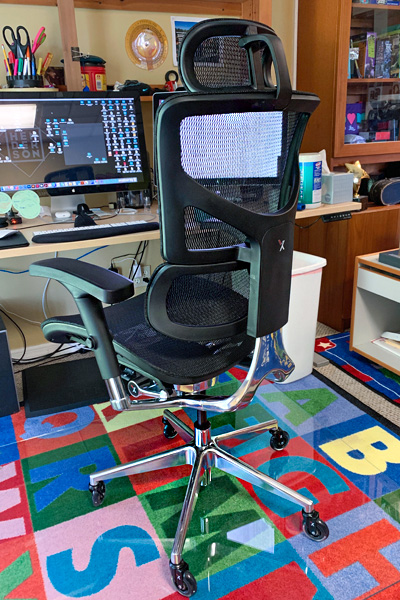 Give your favorite tech person a gift of comfort! X-Chair improves anyone's work from home setup with a comfortable and ergonomic office chair.
They have a wide variety of chairs including chairs with built-in heating, and cooling units and even massage features that use cutting-edge massage technology to promote total-body wellness.
Price: $359 and up
Where to buy: Xchair.com
Check out our X-Chair reviews to find out what we think of them.
16. Bear Blocks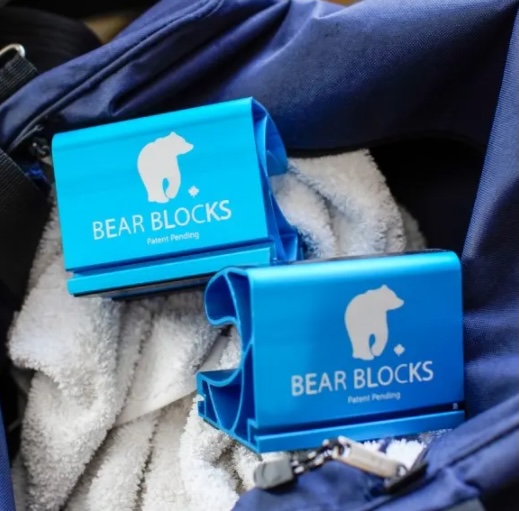 Here's one for the gym rat on your holiday shopping list. Bear Blocks are specially designed grips that allow you to perform effortless push-ups, planks, and other bodyweight workouts without hurting or overextending wrists.
Anodized aluminum blocks
The large flat area evenly distributes your body weight across the whole width of your hand, preventing soreness and strain on the palmar nerve, which is a typical concern with dumbbells and push-up bars.
You can push the pieces together to form a cube that is 3.5 inches deep and 4.5 inches wide, making them light and portable.
Price: $49.99
Where to buy: bearblocks.com
17. Apex Backcountry meat sticks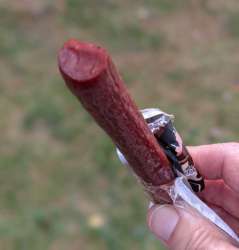 Apex Backcountry Meat Sticks have a slightly sweet, slightly smoky flavor, with a medium to upper-medium spicy kick. While they are very flavorful they don't leave a lasting aftertaste or keep reminding you you had one.
The Apex Meat Sticks are high in protein, made with real meat, have no filler ingredients, and are low in sugar. Apex BackCountry Meat Sticks are a fitting gift for the adventurer in your life who needs a portable snack while 'outdoorsing'. The meat sticks are packaged individually and require no refrigeration. The meat sticks feature:
9g-11g protein
0g-3g sugar
90-105 calories
Gluten Free
Less than half the ingredients of most snack sticks
Zero fillers
Price: $24.99 for a box of 12 sticks
Where to buy: apexproteinsnacks.com