We use affiliate links. If you buy something through the links on this page, we may earn a commission at no cost to you. Learn more.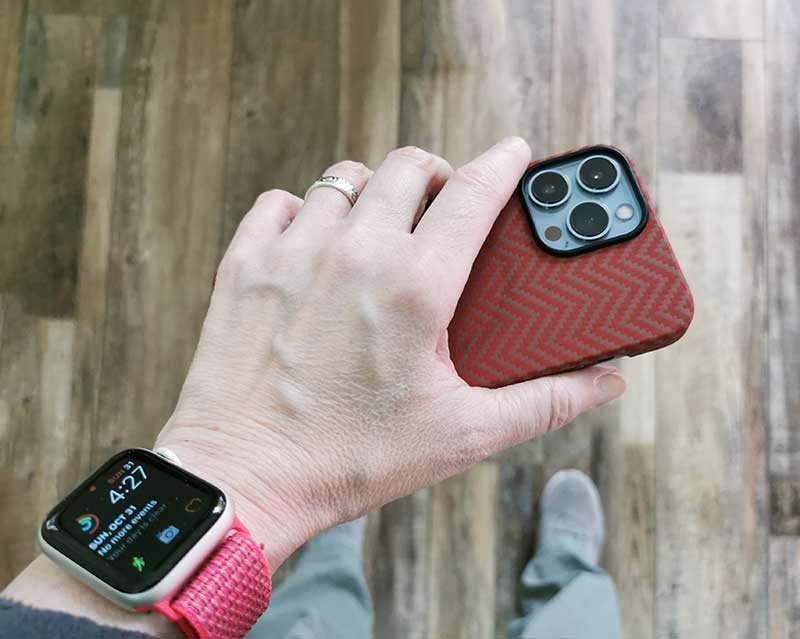 REVIEW – When it comes to my phone, I don't really like to use a case with it, but I also don't want to accidentally drop it and scratch my stupidly expensive phone. So I use a case. I'm picky when it comes to cases. They have to provide some grip without being ugly or too bulky. For the past few years, my favorite brand of cases have been from Pitaka and that didn't change when I upgraded to the iPhone 13 Pro Max a few weeks ago. Let's take a look at the Pitaka MagEZ Case 2, MagEZ Case Pro, and the Air Case.
What is it?
The Pitaka MagEZ Case 2, MagEZ Case Pro, and the Air Case are phone cases that are available for models of the iPhone, Samsung Galaxy, Huawei P40, and Google Pixel 4 phones.
Pitaka MagEZ Case 2
Design and features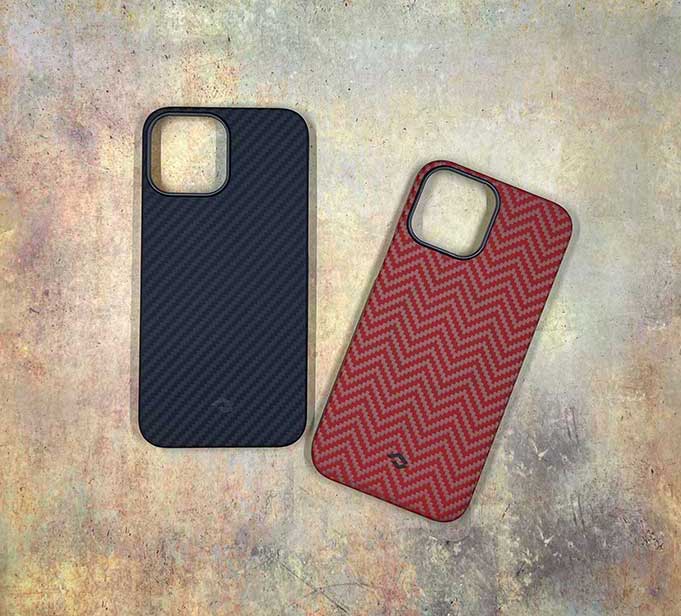 The case is made of Aramid fiber which is the same material that is used to make body armor. Aramid fibers have exceptional strength and thermal stability while remaining lightweight and thin. That makes the material a perfect choice for a smartphone case.
The texture of the case is soft and almost velvety. It adds a lot of grip which is a good thing considering how slippery a naked iPhone can be.
This particular case is available in a variety of colors and some of them are Fusion cases that combine two different colors that look really nice.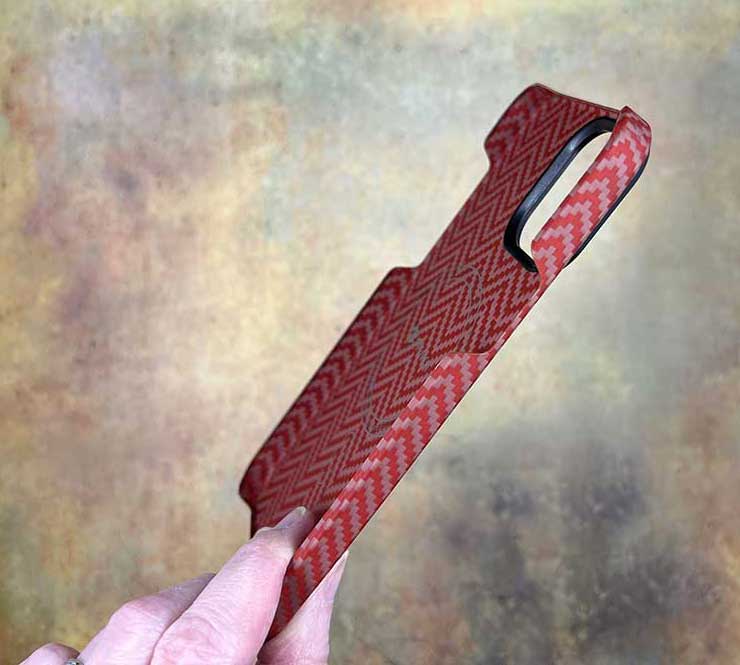 The case has roomy cutouts for the power button, volume buttons, the bottom for the speakers, and the lightning connector.
The case is flexible which makes it easy to put on and take off so you won't have to struggle every time you need to remove it.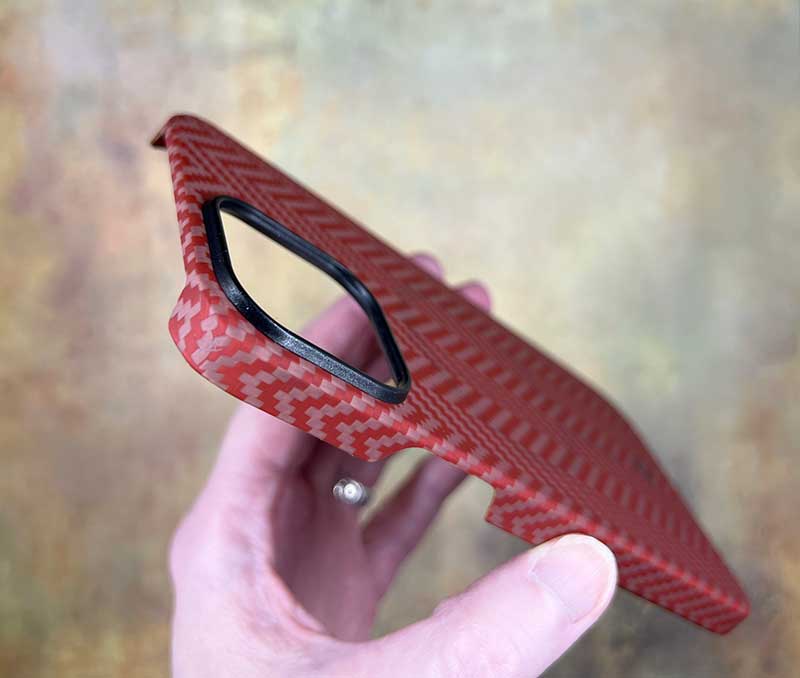 The Pitaka MagEZ Case 2 also features a raised ring around the camera module that helps to protect the lenses when the phone is placed on a flat surface.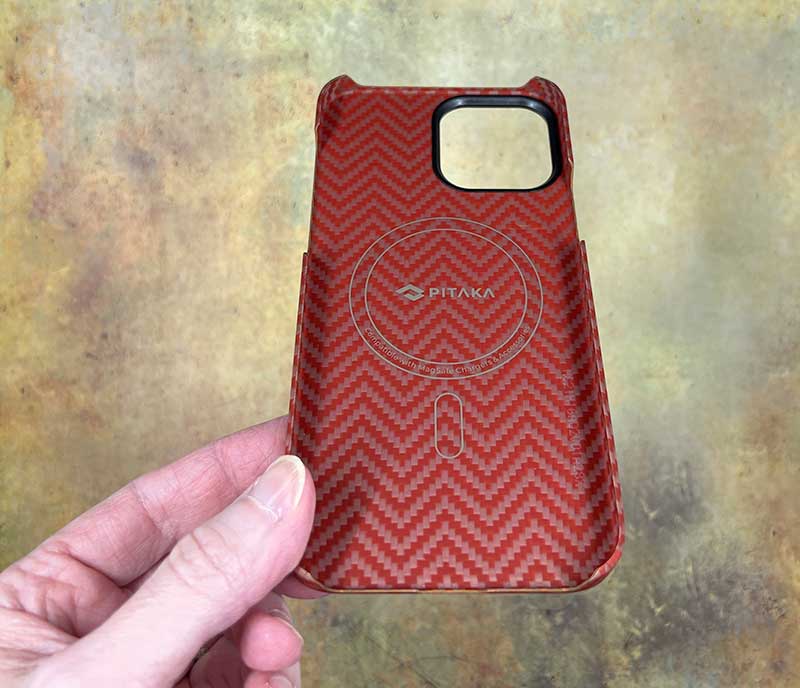 The MagEZ Case 2 is MagSafe compatible and has a magnetic ring built into the back of the case to provide even more grip to MagSafe accessories and chargers.
Of the three cases that Pitaka sent me to try, The MagEZ Case 2 is the one that I like best for two reasons. First of all, they sent me one in a red twill pattern that I really like because is not a color of Pitaka case that I've had before and I really like the look of it.
Pitaka Air
Design and features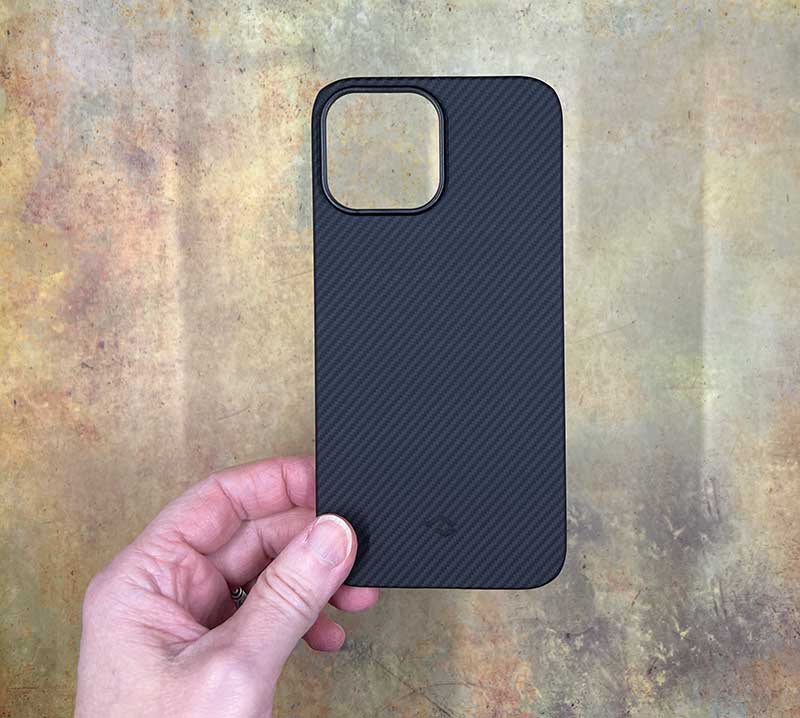 The Pitaka Air case is basically a MagEZ 2 case minus the embedded magnet for MagSafe accessories.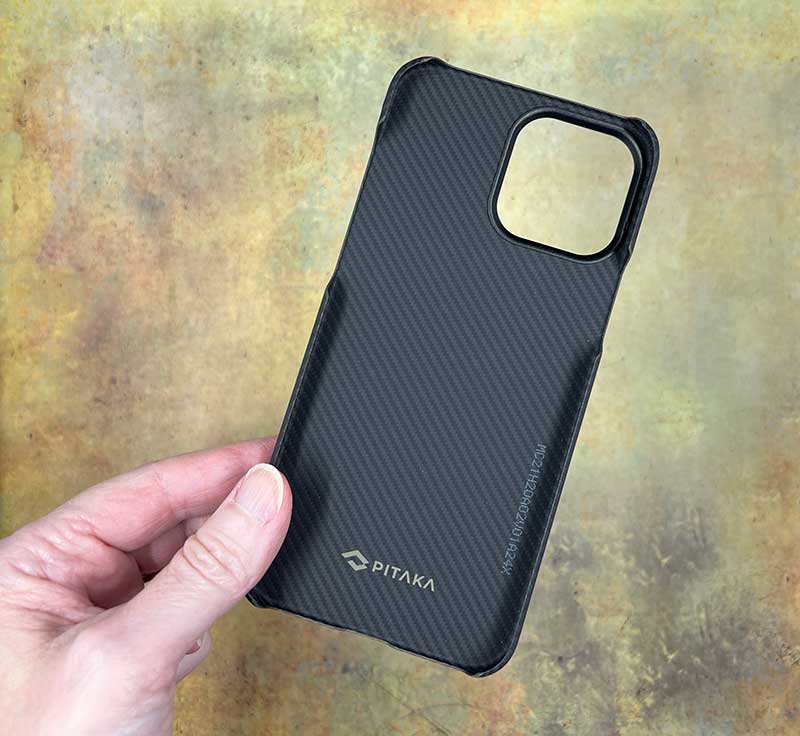 It's thin, flexible, and is made from the same smooth-textured 600D aramid fiber with a soft grippy non-slip feel.
There are cut outs for the power button, volume buttons, and a large cut out on the bottom for the speakers and charging port.
Just like the MagEZ 2 case, the Air case is flexible enough that it's easy to remove and put on.
The Air case is available in the black color you see above as well as four cool Fusion colors.
Pitaka MagEZ Case Pro
Design and features

For those people who need more protection, that's where the MagEZ Case Pro is a good choice. It's made of aramid fiber that has been bonded to a shock-absorbing TPU frame.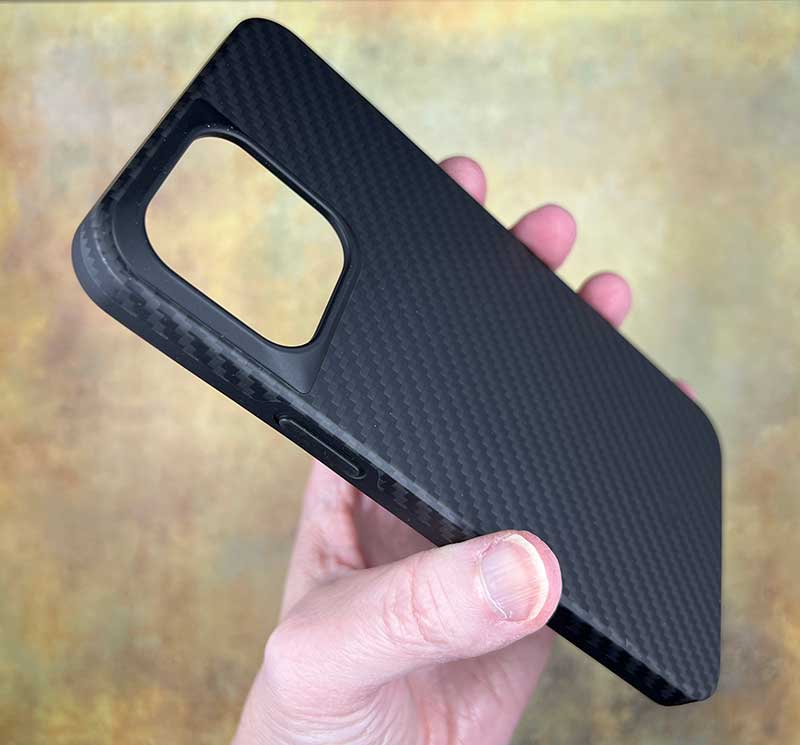 This case also features a cool raised "ring" around the camera module that protects the lenses from scratches.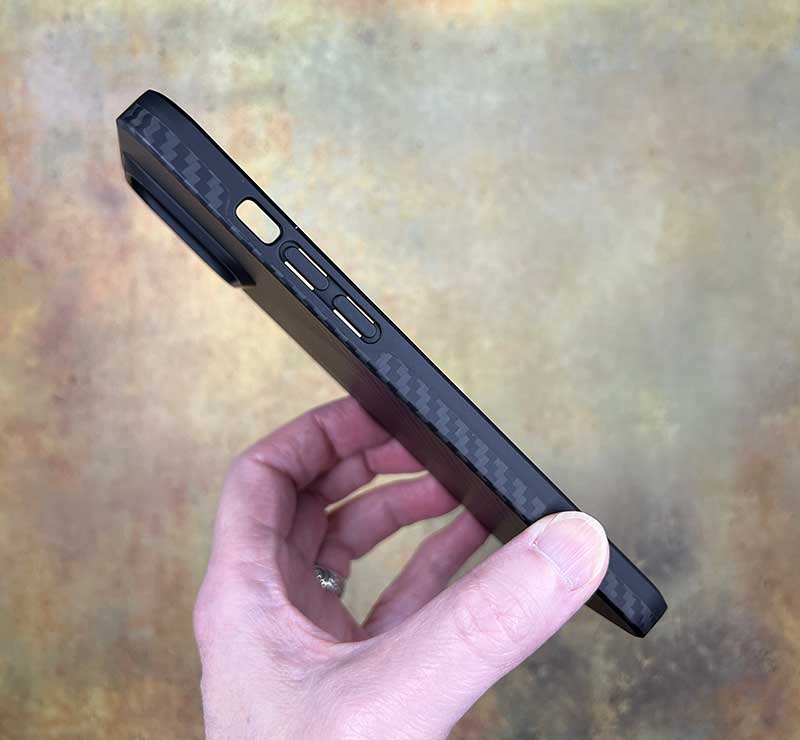 You can also see in the image above and below that the case does not have cutouts on the sides and bottom edge. There are molded buttons in the sides of the case that match with the power and volume buttons.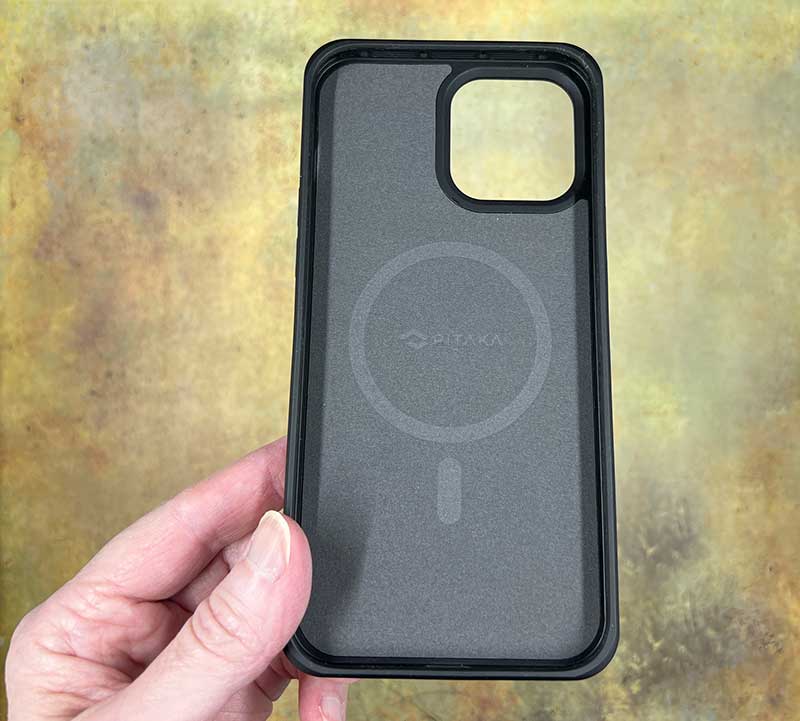 The edges of the MagEZ Pro case wrap around the phone display to protect the display even when you put the phone face down.
You can also see from the image above that this case has a built-in magnet for MagEZ accessories and it also has a soft non-scratch lining.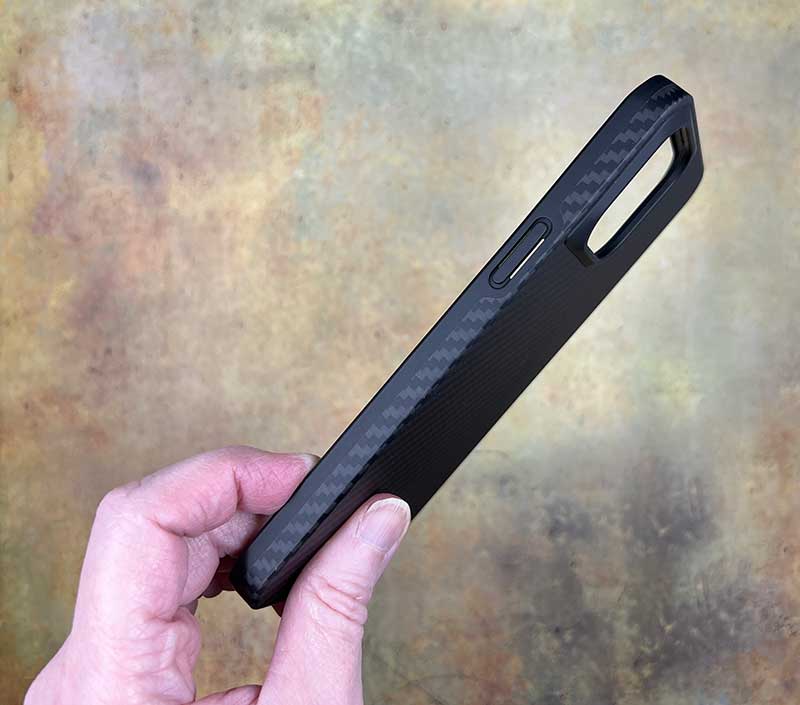 I find this case a little tougher to put on and remove compared to the other two cases, but this one is built to protect, so I can forget that.
What I like
Premium materials
Flawless construction
Unique patterns
Good grip
What I'd change
Final thoughts
Once again, Pitaka impresses me with their cases and I'm not surprised. I've been using their cases since my Pixel 2 XL and I have a feeling that I'll be using them well into the future. If you want a premium case for your iPhone (and some other phones), you can't go wrong with a MagEZ or Air case from Pitaka. You can trust me on that.
Price: $59.99 – $69.99
Where to buy: Pitaka and Amazon
Source: The sample for this review was provided by Pitaka.